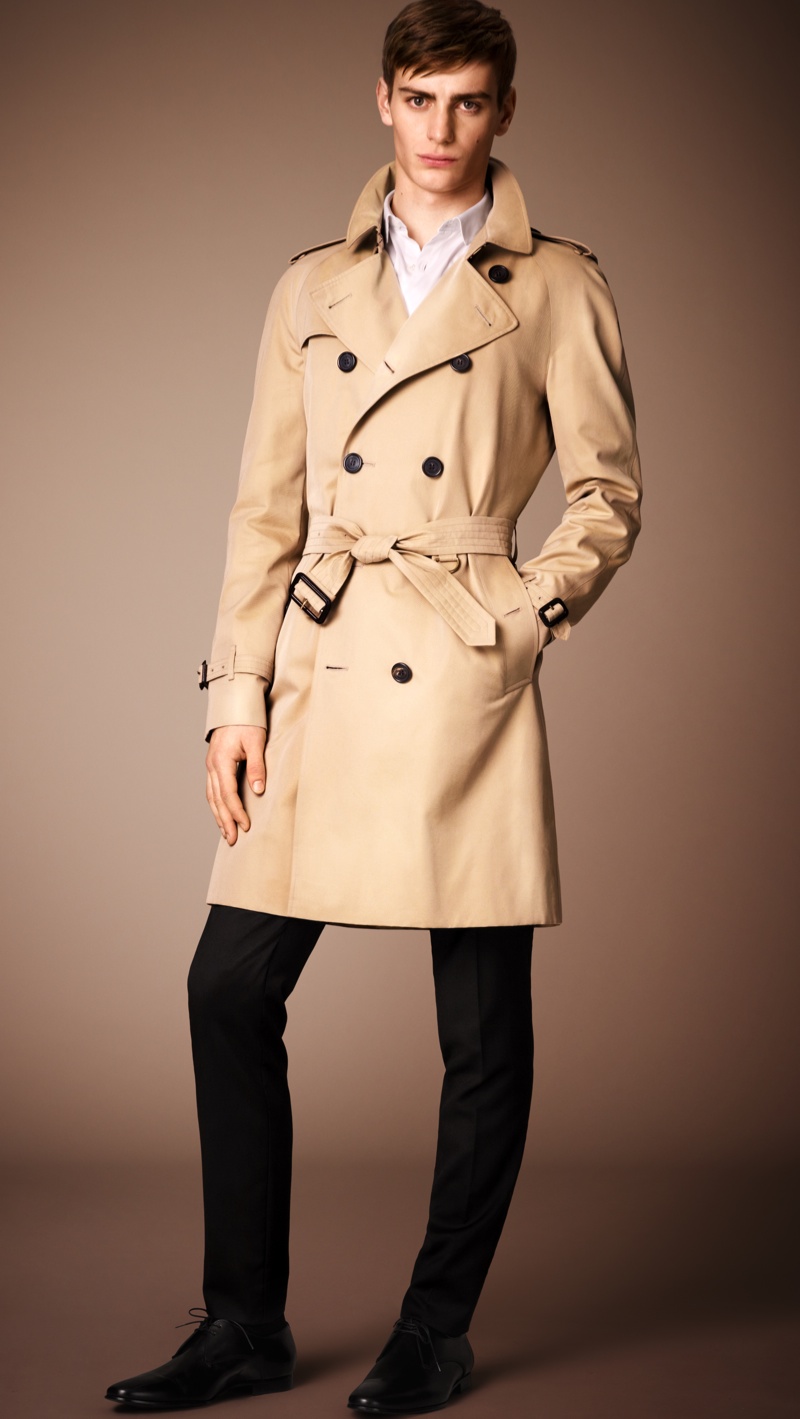 How to Style Your Trench Coat-Few items in a man's wardrobe are as classic, stylish and versatile as the trench coat is. These days its function is no longer just limited to shielding us from the rain. With major upgrades in colors, details, materials, and proportions, the trench has become a statement piece in its own right. In today's style guide, we show you a few different ways to wear your favorite trench coat.
1. Wear it with your suit and tie.
Simple, manly and elegant, isn't it?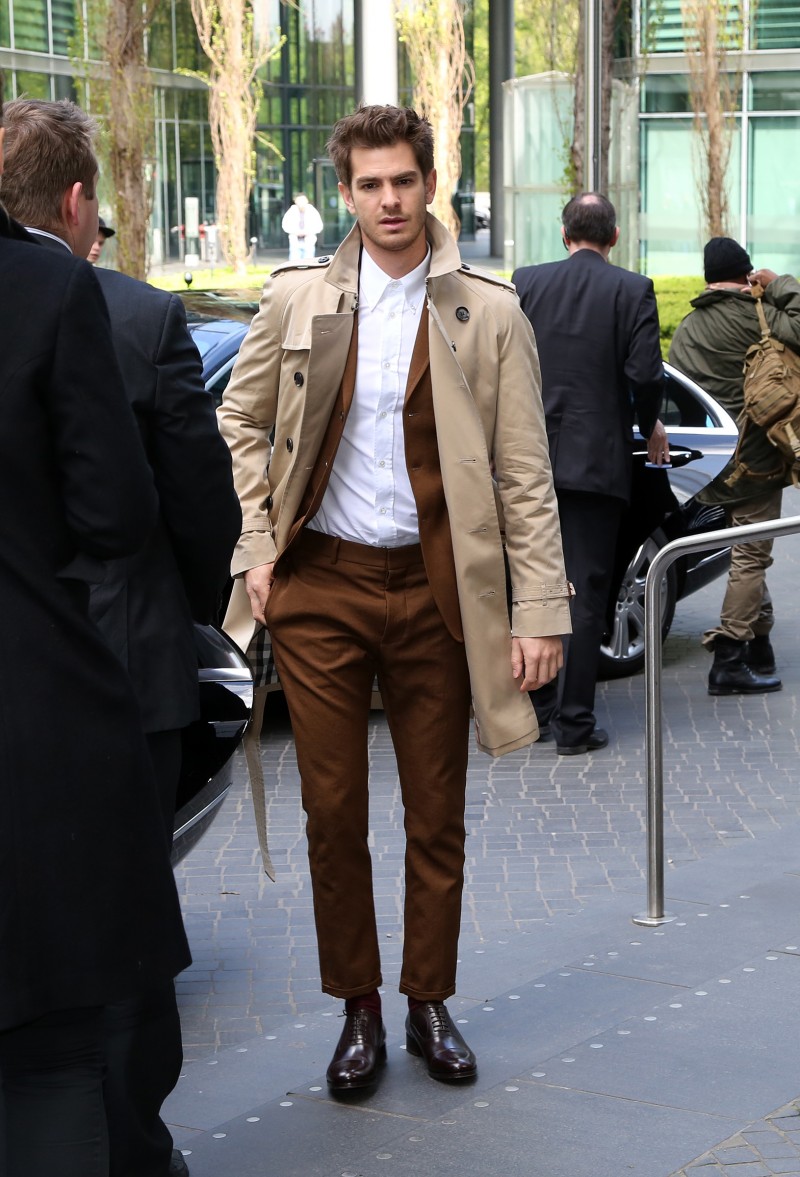 2. Wear it over your most fashion-forward suit and leave it completely unbuttoned.
Andrew Garfield has been growing on us over the years. Not only has he become better and better as an actor but he has also stepped up his sartorial game to the point that his every appearance on and off the red carpet is now a lesson in style. Case in point: Who would have thought that honey and brown/copper go so well with each other?
3. Dress it down with a simple shirt and plaid pants.
Apparently, one trench is not enough for Andrew Garfield. When you like something so much, you should buy it in at least two different colors. Here he shows us another way to wear the iconic trench.
4. Let your trench do most of the talking.
When your trench is as jaw-droppingly gorgeous as the one that Brad Goreski was wearing in this photo, let it shine on its own by going easy with the rest of your outfit.
5. Dark up top, bright down below. 
The color of your trench does not always have to be classic beige or tan. When it is not yet still in dark and versatile colors like navy or military green, how about teaming it with a pair of bright-colored pants?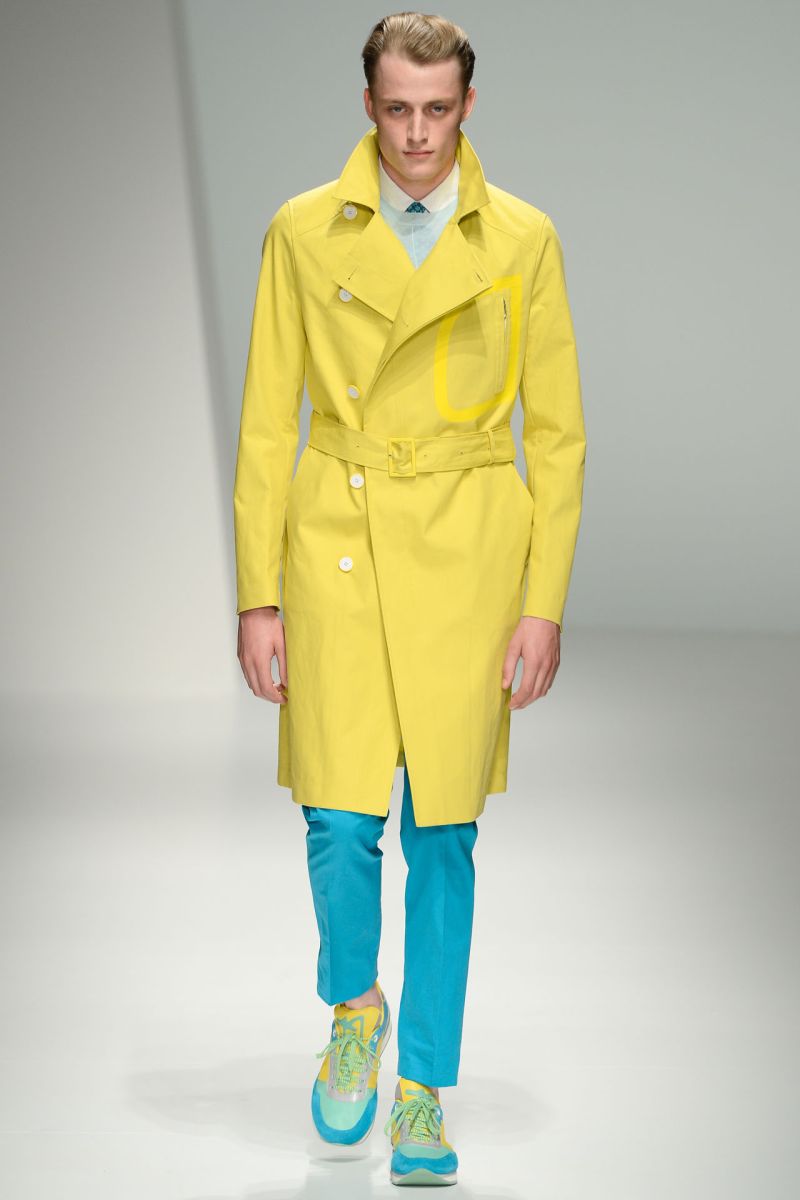 6. Color block your trench. 
And when your trench is this bright and bold, why not take your outfit to the next striking level by pairing it with an equally bright and bold pair of chinos?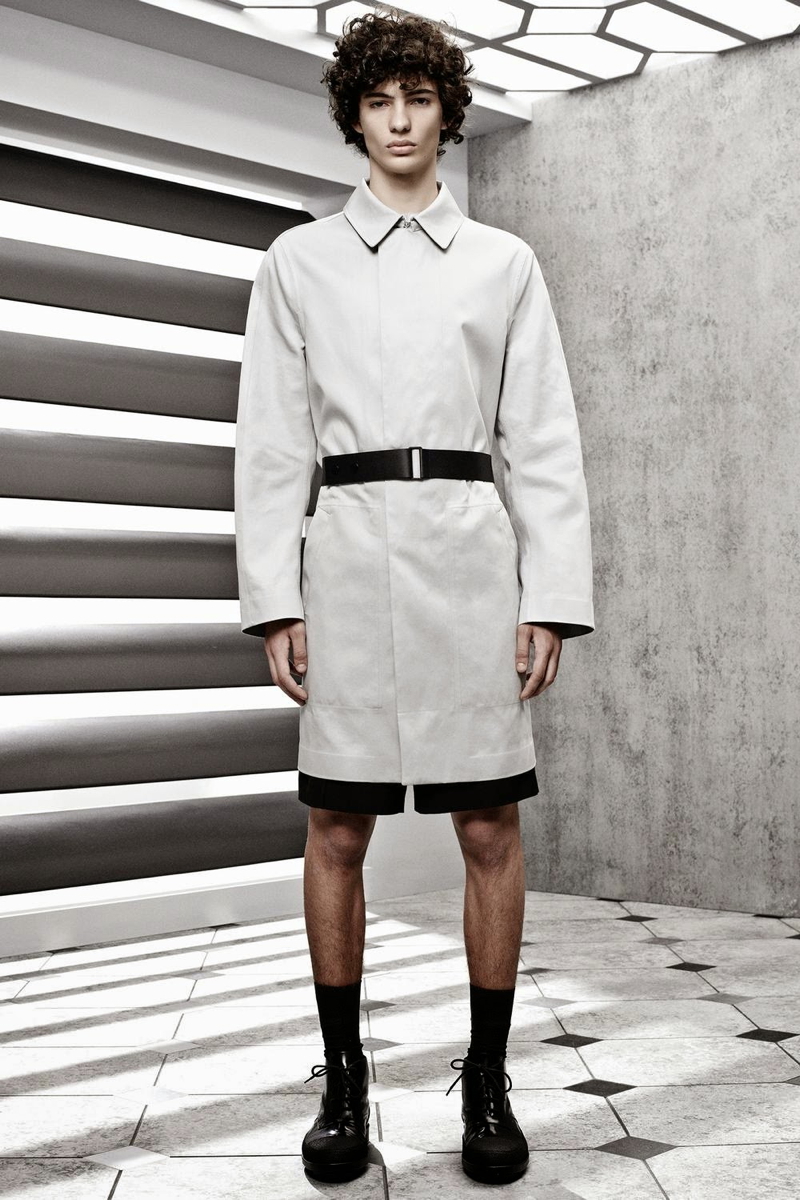 7. Wear it the Balenciaga way.
OK, we have to admit it: wearing your trench with shorts, socks and boots is perhaps a bit too daring, and very few guys can pull it off. So if you have the guts to try this style, we tip our hats off to you.