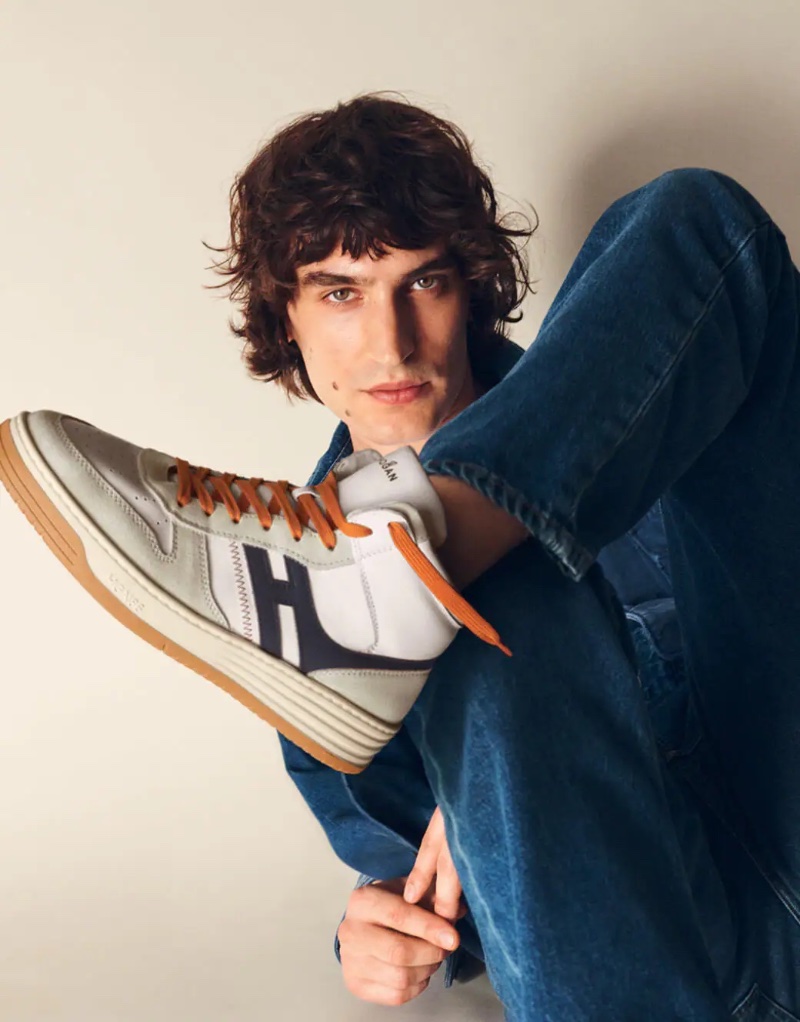 In a fusion of creativity and ingenuity, Hogan unveils the essence of Gen H in its spring-summer 2023 campaign. Embracing the quintessential elements of innovation, empathy, culture, quality, detail, and experimentation, the brand's dedication to its core values is appreciable. The star of this advertisement is undoubtedly the H630 sneaker line, embodying a laid-back spirit and a triumphant persona.
Hogan Spring/Summer 2023 Campaign
The H630, with its retro allure and subtle nods to basketball aesthetics, presents an impeccable combination of classic and contemporary design. Sleek lines and a modern attitude converge, delivering fresh sneakers. Hogan highlights the running-inspired H601 sneaker in tandem, epitomizing lightness and monochromatic simplicity.
This season's visual narrative unfolds under the masterful eye of photographer Matteo Montanari, who skillfully captures the essence of models Cheikh Diakhate and Valerio Maccario. Fresh from gracing the set of an elegant Hermès campaign, Cheikh is styled by Veronique Didry. Alongside Valerio, Cheikh dons timeless denim and other versatile pieces, harmoniously complementing Hogan's latest sneaker creations for men.