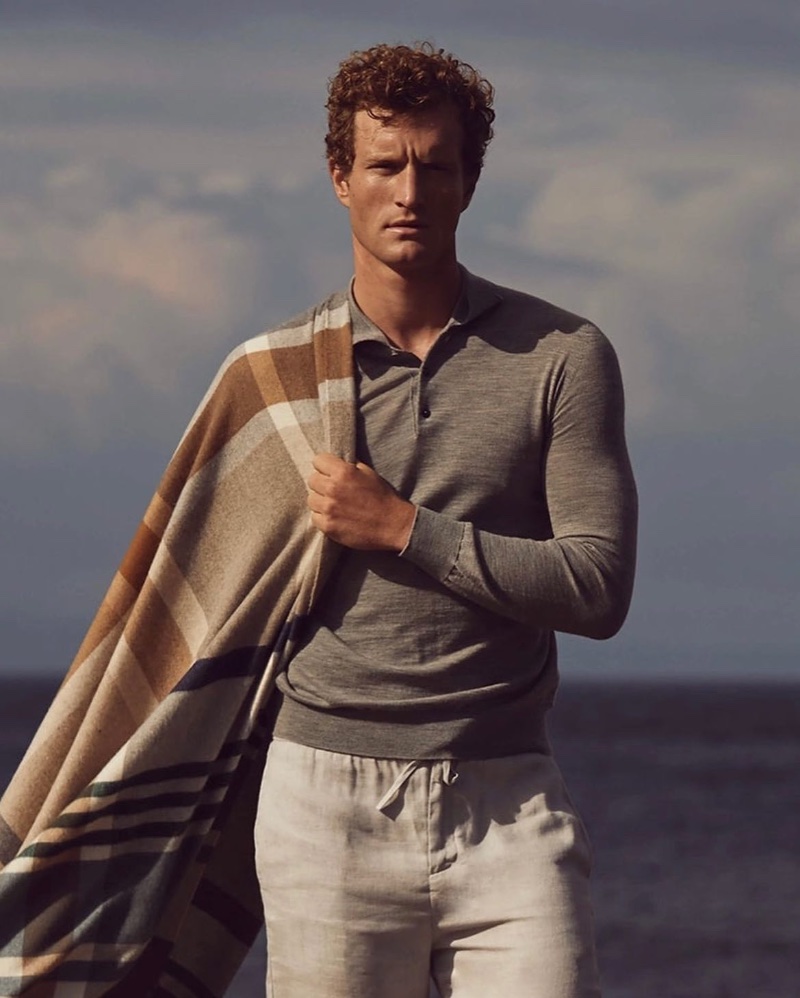 In an exquisite escapade to Scotland, Johnstons of Elgin unveils its spring-summer 2023 collection, featuring the striking visage of curly-haired model Bas Tijhof. The lens of photographer Barry Craske captures the essence of this season, immersing us in the picturesque domain of Scottish moors and highlands.
Johnstons of Elgin Spring/Summer 2023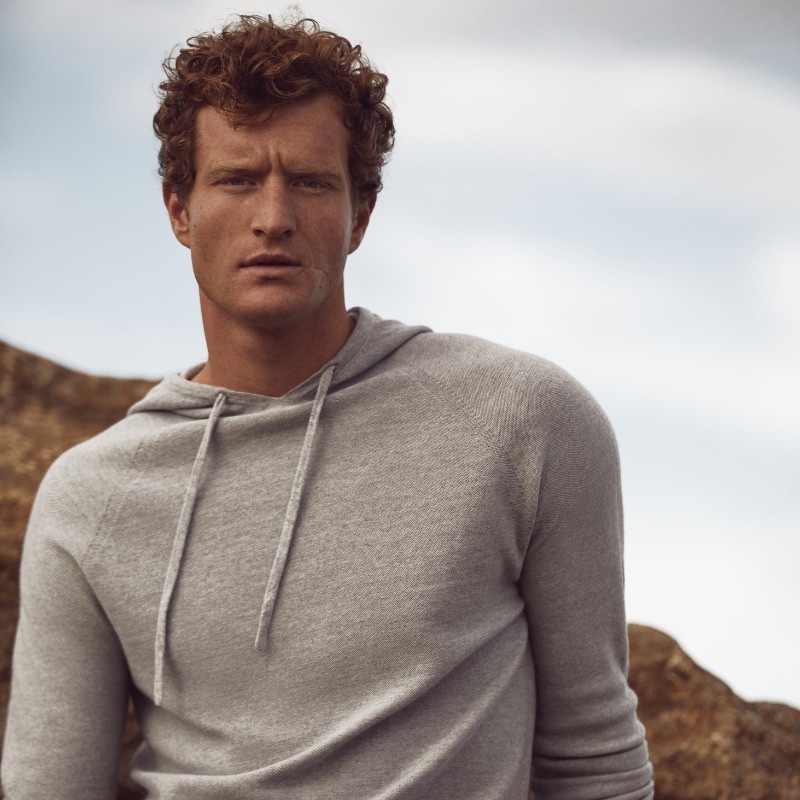 The collection exudes an air of timeless sophistication, offering a harmonious interplay of classic silhouettes and resplendent hues that evoke the refreshing aura of spring. The chromatic symphony of salmon, denim, light grey, blonde, and camel provides a delectable visual feast. The Made in Scotland label entwines luxury and comfort in each meticulously crafted piece.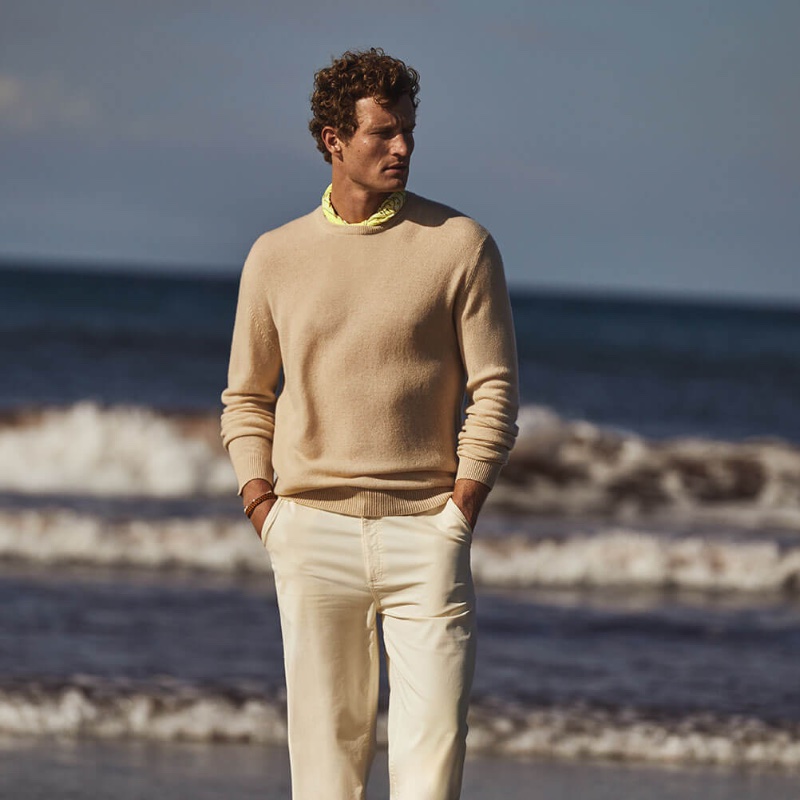 Johnstons of Elgin presents a great wardrobe of cashmere sweaters, hoodies, t-shirts, scarves, and polos, expertly crafted from the finest cashmere and merino wool. These lightweight and versatile garments possess an innate fluidity that transcends the boundaries of seasonal shifts, allowing one to navigate the sartorial landscape with unrivaled style.