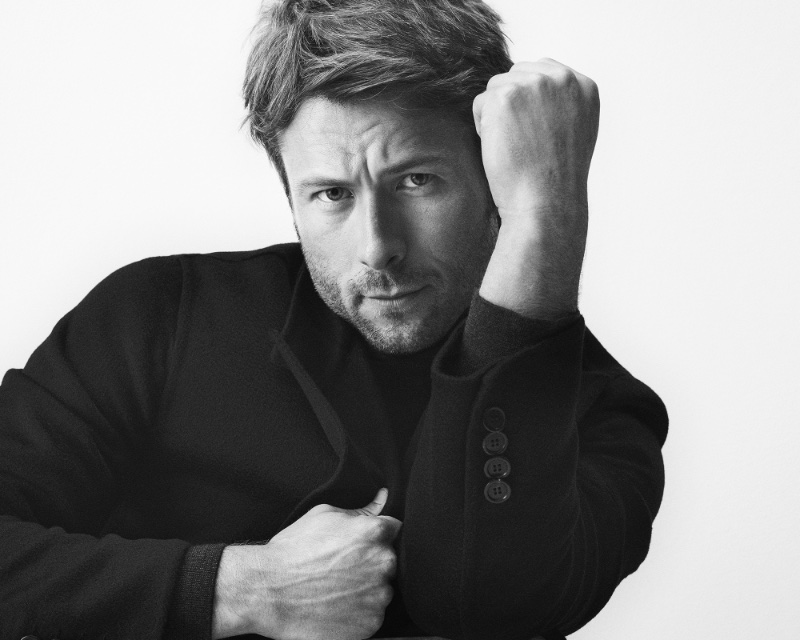 Brioni's fall-winter 2023 campaign unfolds like a minimalist drama in a Los Angeles studio. Actor Glen Powell, known for roles in movies like Top Gun: Maverick and Devotion, takes up the spotlight—infusing the images with undeniable charisma.
Meanwhile, the advertisement's backdrop is open like a canvas, focusing our gaze on what truly matters: bespoke elegance draped in contemporary flair.
Brioni Fall/Winter 2023 Campaign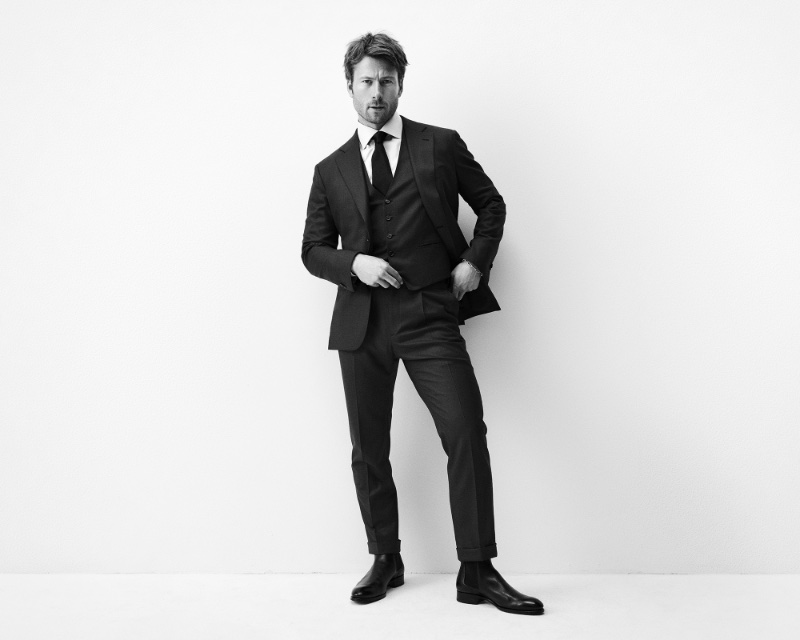 Captured through the masterful lens of photographer Gregory Harris, the campaign gains an additional layer of magnetism. You might recognize Harris's gift for capturing visual narratives from his previous high-profile campaigns.
Before Harris' lens, Glen Powell's presence is less of a staged act and more of an honest declaration: this is the Brioni man—sophisticated, confident, and modern.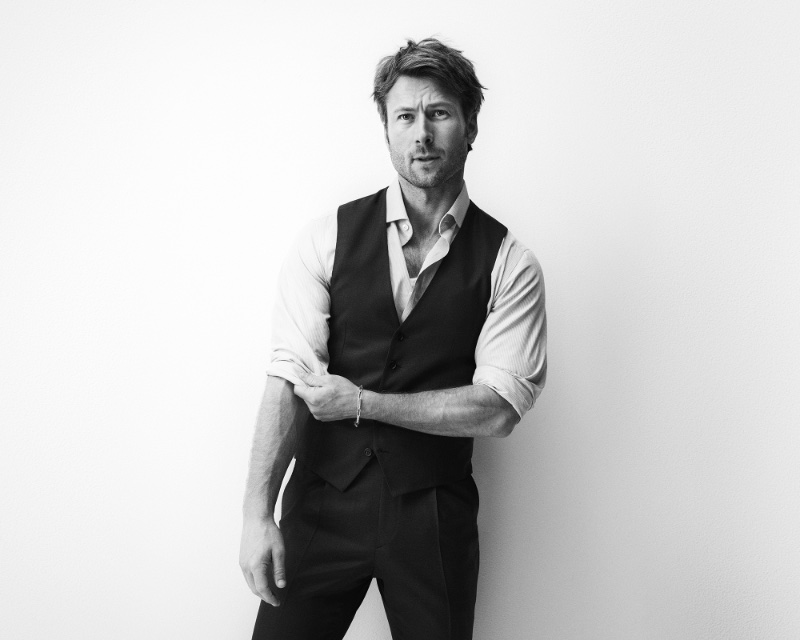 The visual aesthetic feels as if the Golden Age of Hollywood took a modern turn. Photos are rendered in black and white, a nod to timeless taste but with compositions that speak to a new generation.
It's a melding of nostalgia and now, captured through the lens yet unrestricted by time or trend. Stylish and bold, yet uncomplicated and elemental—the mood strikes you like a spotlight hitting a crystal, scattering rays of stylish assurance in every direction.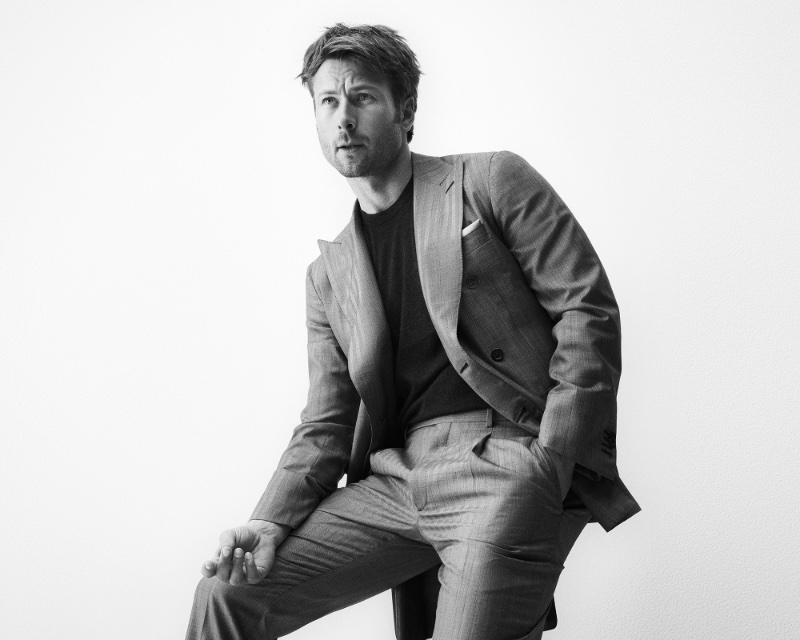 Brioni's mastery in tailoring serves as the linchpin that holds the campaign's elements together. It's not merely a collection of images or garments; it's an atmosphere, a specific cloud of sophistication that each element contributes to.
The advertisement serves as an arresting visual essay, revealing how the contours of fabric can define the contours of our landscape. It reflects something timeless. Like the City of Angels, the campaign is a fusion of what has been and is yet to be.