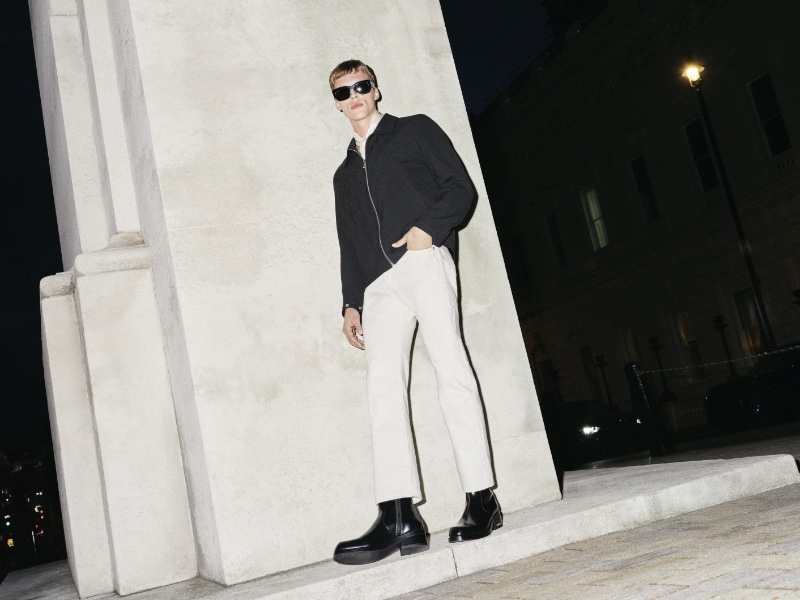 Nestled amid London's historic lanes, Jimmy Choo's fall 2023 campaign unfolds a narrative that marries the daytime hustle with evening allure. The campaign's theme resembles a metropolis—forever modern, eternally relaxed, and effortlessly transitioning from day to night.
The choice of London isn't just geographical; it's autobiographical, subtly narrating the brand's journey from its roots to its current cosmopolitan persona.
Jimmy Choo Fall 2023 Campaign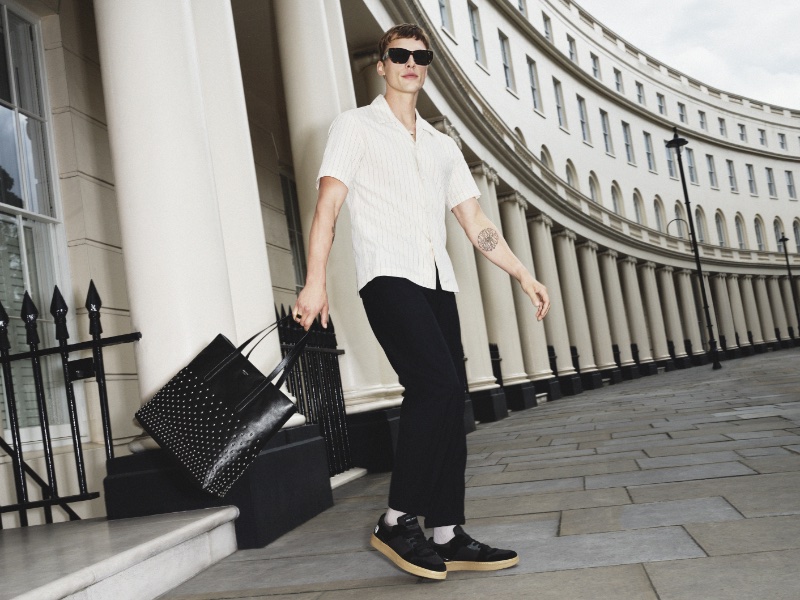 Steering the visual ship is photographer Ali Foroughi, whose lens is no stranger to capturing the essence of bold masculinity with a touch of wit. He collaborates with British model Charlie Florence—a natural in portraying confidence sans pretense.
The chemistry is so vibrant that the camera transforms into a quiet accomplice, sharing the stage with the photographer, model, and city.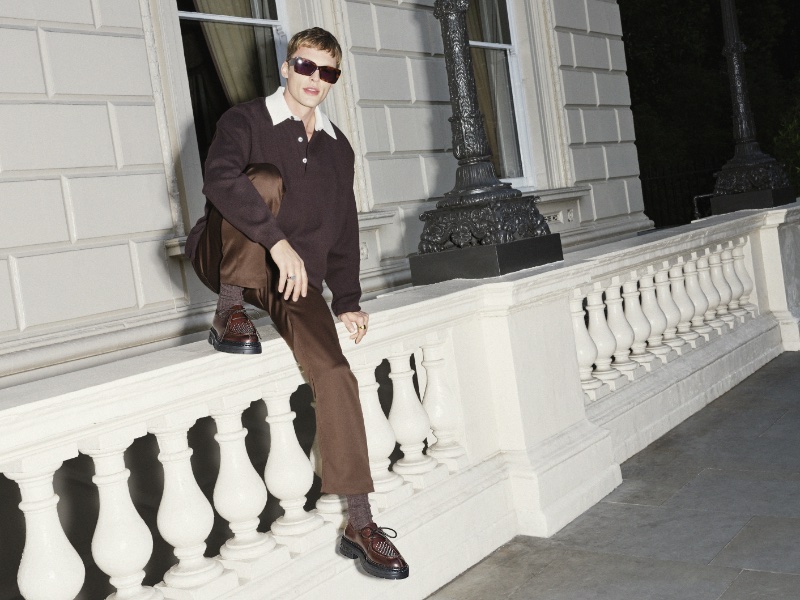 The canvas of this campaign displays a harmonious blend of polished and relaxed textures; all filtered through the hazy elegance of neutral tones. If London's architectural landscape serves as the campaign's backdrop, the aesthetic captures the city's cultural pulse—simultaneously laid-back and avant-garde, fresh and enduring.
Stylist Ben Schofield encodes Charlie with a message: Be stylish but be yourself; be classic but be modern.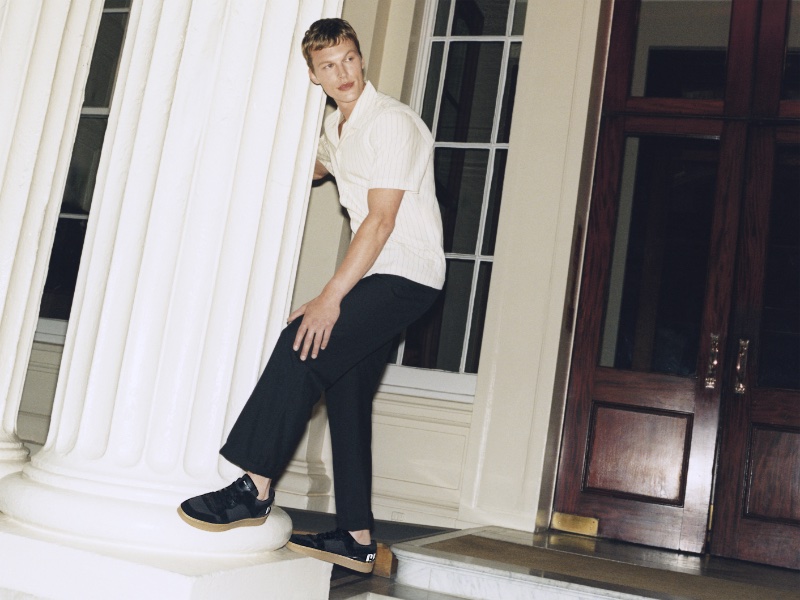 Turn your gaze to the season, and you'll see the shoes mirror the mood of our times. The Marlow moccasins are transformed from elegant workhorses to a fashion statement with studded details, while the Florent sneakers suggest urban escapades.
The Elias zip boots stand as the campaign's crown jewel, their exaggerated heels and square toes begging to be the conversation starter at any gathering.