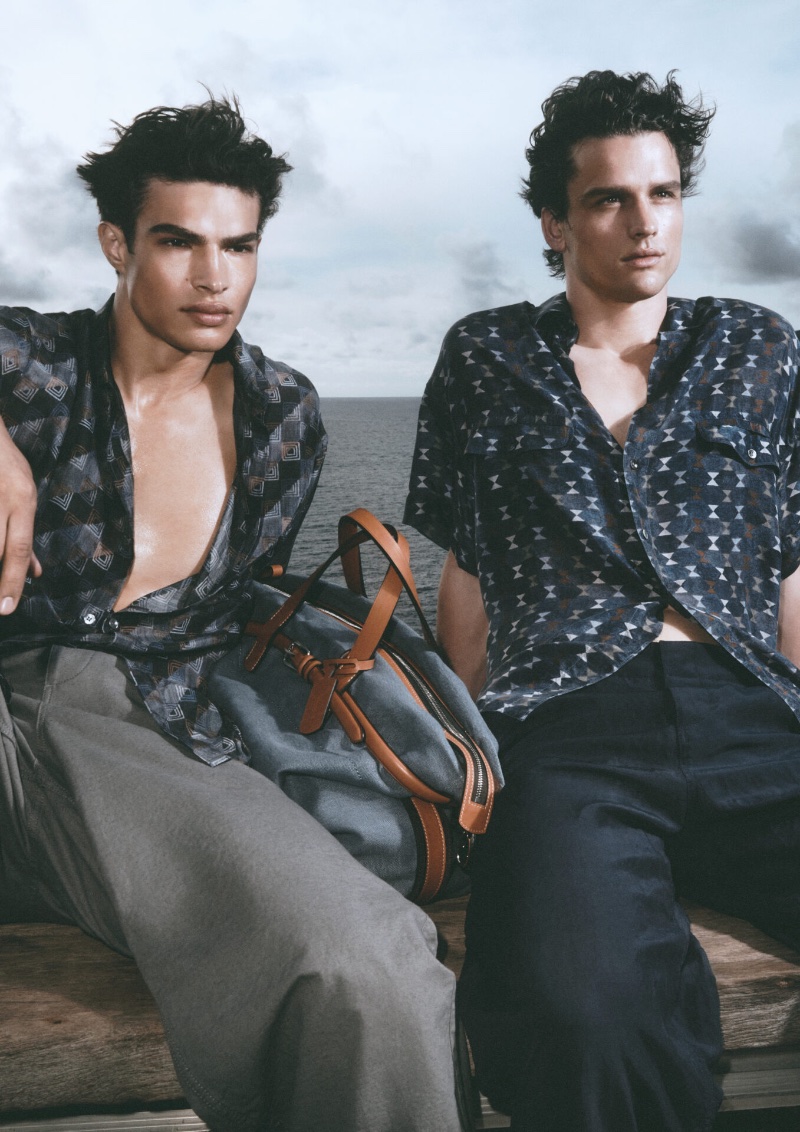 A glamorous night-time affair in Los Angeles set the stage for Giorgio Armani's last collection. The Italian powerhouse is now turning its gaze to sunnier climes with its spring-summer 2023 Giorgio Armani Mare collection. Making a fashionable entrance, the new season is brought to life by models Simon Nessman and Noah Luis Brown, who encapsulate the Giorgio Armani man's charm and class.
Giorgio Armani Mare Spring/Summer 2023 Campaign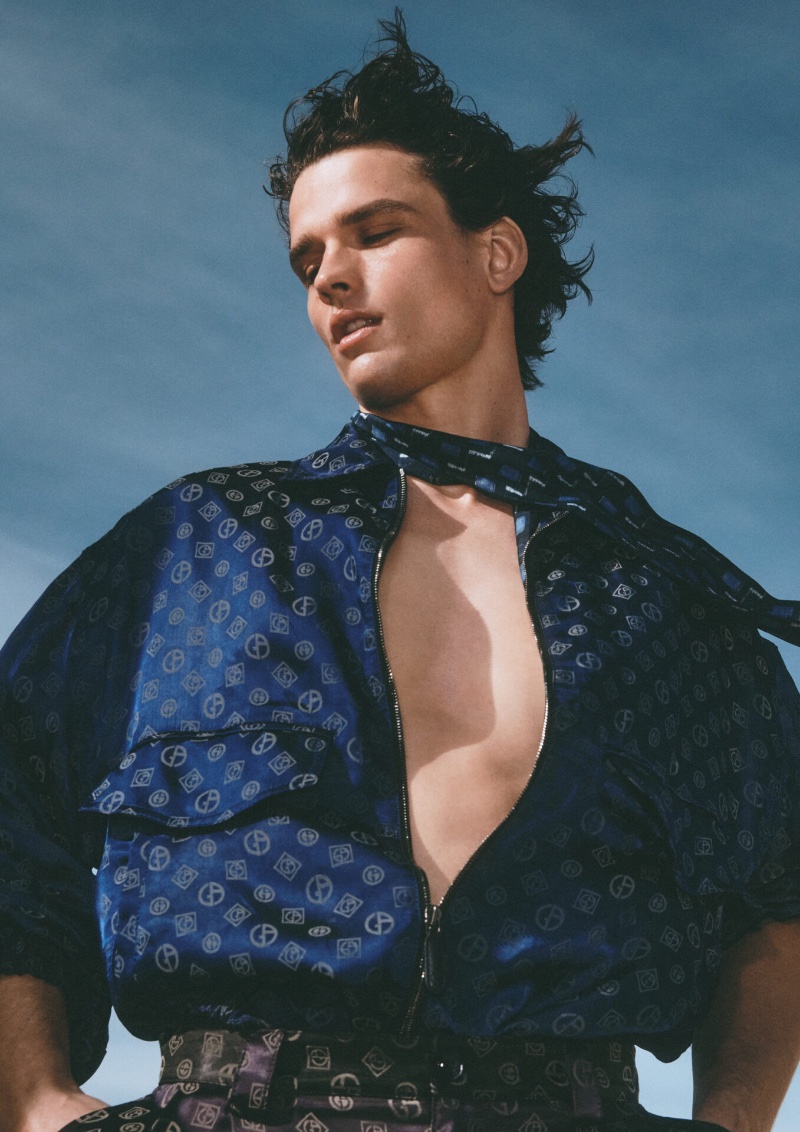 The talented duo Van Mossevelde + N captured the models in striking photographs, where cool blue hues of a Mediterranean summer serve as a refreshing backdrop. The images transport you to a sun-soaked haven, offering an irresistible invitation to a stylish summer escape.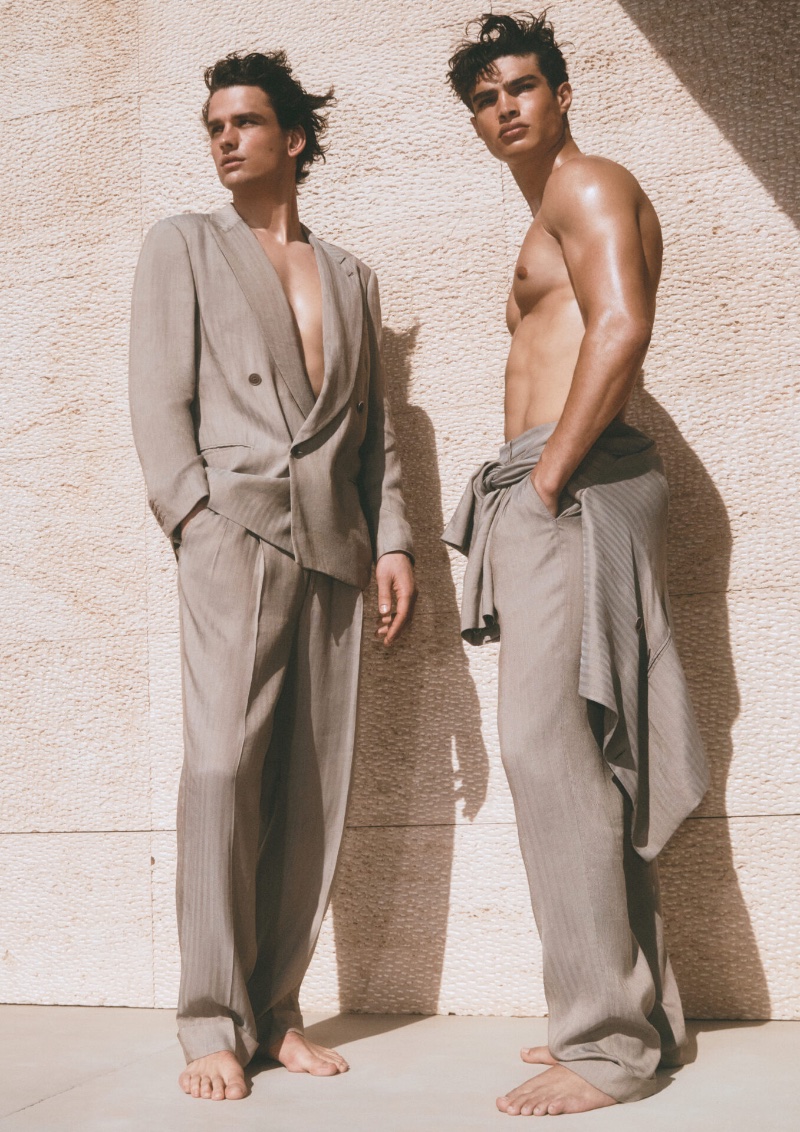 The collection embarks on a tour across Europe and Asia, visiting exclusive seaside boutiques to exhibit its range. The wardrobe comprises soft trousers, shirts, Bermuda shorts, polo shirts, and jackets. The designs, though subdued, are far from plain, with monogram prints and geometric patterns lending a touch of sophisticated flair to the Giorgio Armani Mare wardrobe.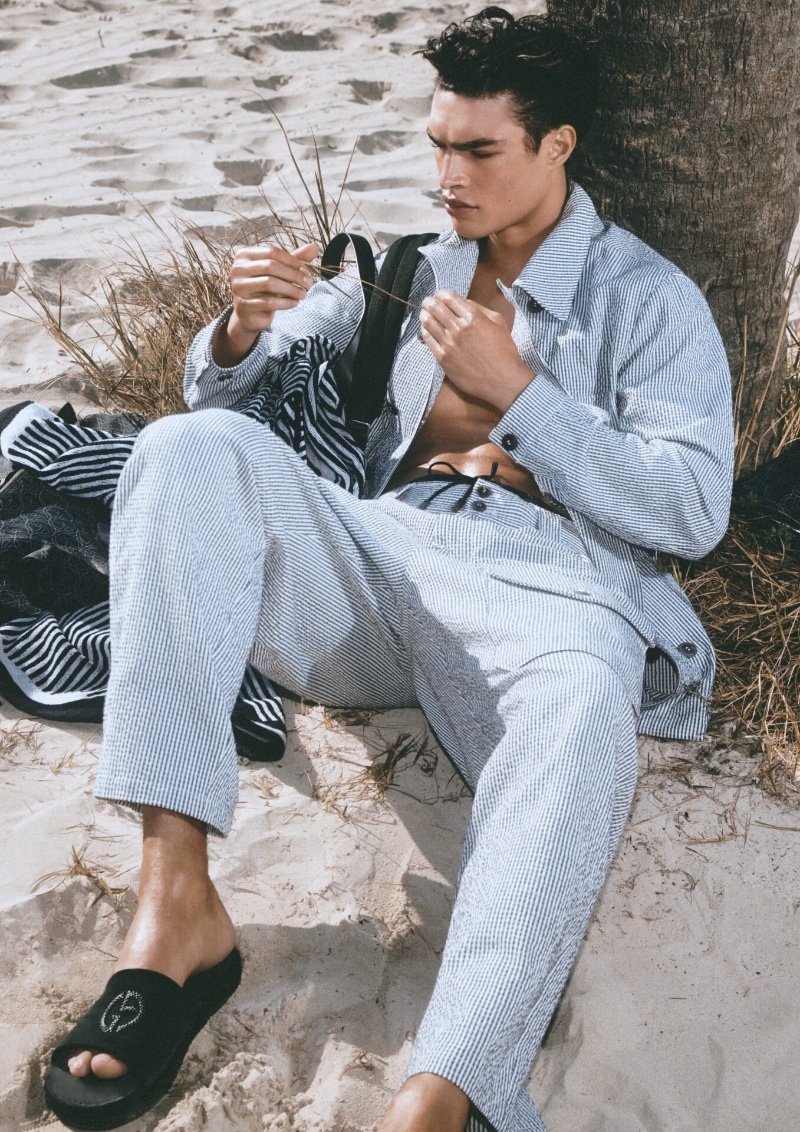 Woven into the heart of the collection is a selection of linen and délavé linen pieces, enhancing its suitability for summer vacations. Each fabric breathes life into the collection, merging comfort with style effortlessly.
Giorgio Armani's new collection tells a visual story of a serene summer getaway, capturing the allure of laid-back luxury. As the sun glimmers over the Mediterranean Sea, the Mare collection offers the perfect balance of sophistication and casual elegance, which will make waves this coming season.