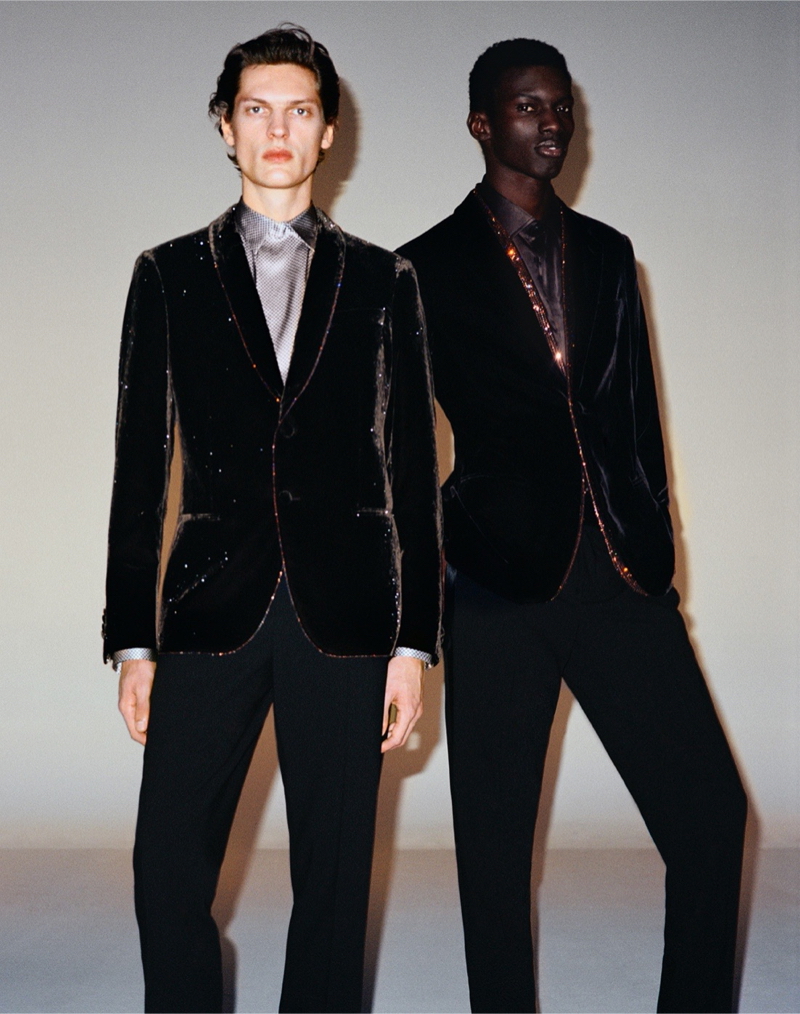 Giorgio Armani, the renowned Italian fashion house, pays tribute to the glittering allure of Tinseltown with its Los Angeles Evening collection. This captivating range fuses the brand's iconic elegance and expert tailoring with the unmistakable glamour of Hollywood's red carpet.
Giorgio Armani Los Angeles Evening Collection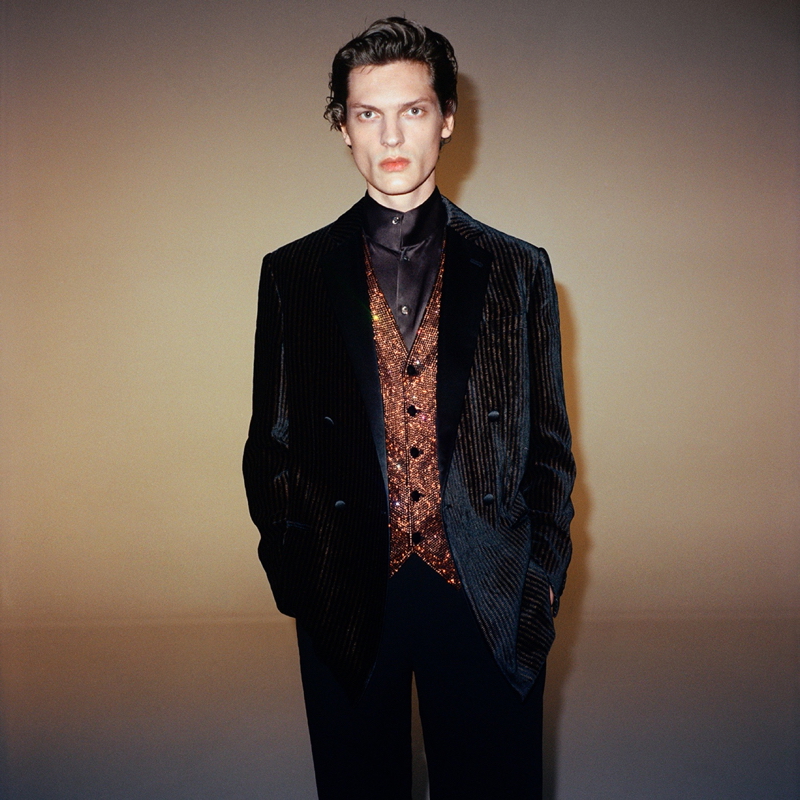 Models Valentin Caron and Momo Ndiaye embody the quintessential Giorgio Armani gentleman, captured by photographer Vito Fernicola. The featured ensembles showcase a refined, sophisticated wardrobe crafted from luxurious silk and velvet, elevated by the spellbinding addition of gradient crystals.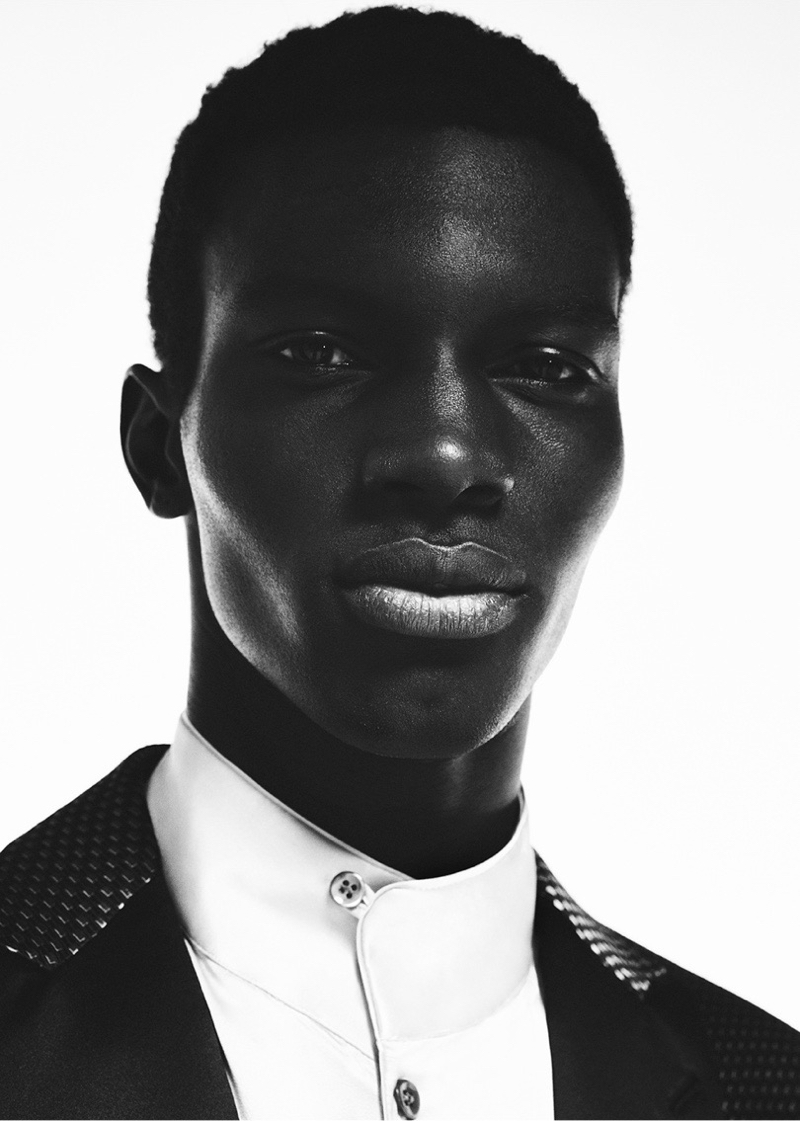 This collection's artistry and attention to detail ensure that Giorgio Armani will be the go-to choice for special occasions. A standout component of the line is the exquisite evening jacket, with tuxedo jackets adorned by geometric patterns and sparkling crystals, enhancing the collection's grand palette.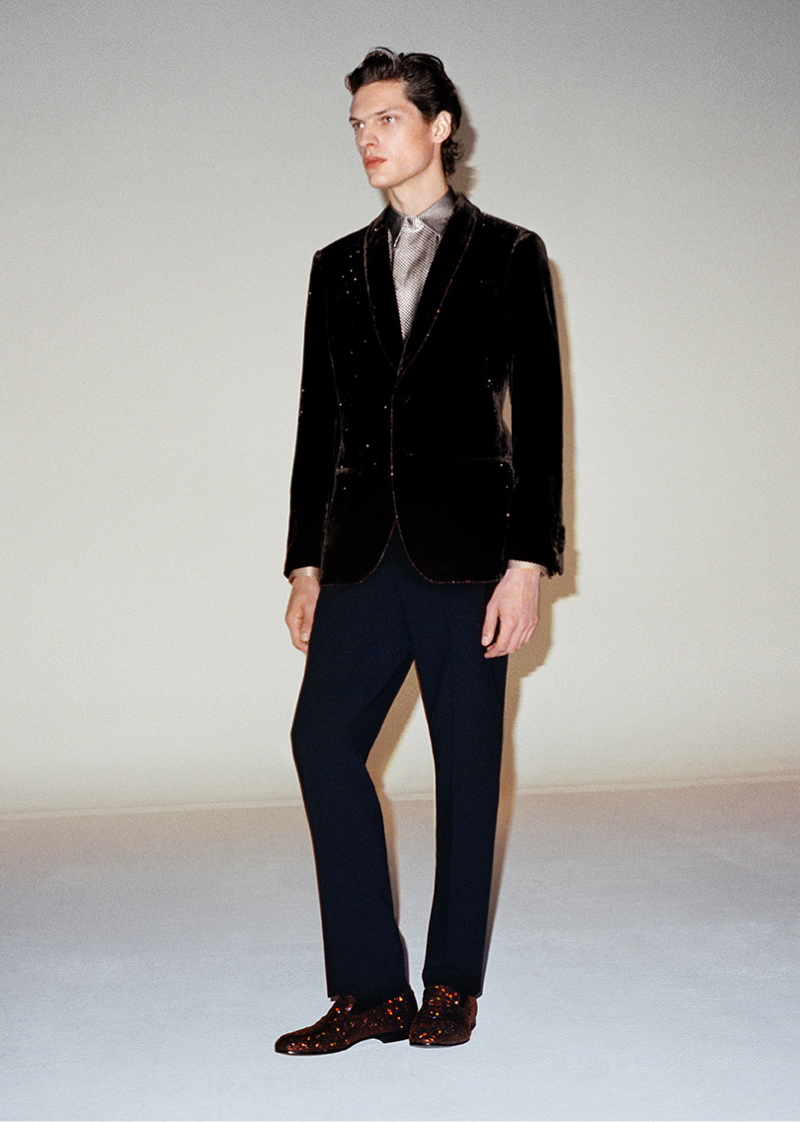 Giorgio Armani presents an array of crystal-embellished formal footwear to complete the look, ensuring a touch of sparkle with every step. The Los Angeles Evening collection encapsulates the spirit of sophisticated glamour, solidifying Giorgio Armani's status as a standard of contemporary elegance.