There's a nostalgic vibe of childhood delight in Tommy Hilfiger's latest collection, a nod to the centennial anniversary of Disney. In a spirited blend of familiar faces and fashion, Tommy Hilfiger delves into its archives to clothe Disney's gang of famous characters—Mickey, Pluto, Goofy, Donald Duck, and more—in a fresh, manga-inspired style. This Disney x Tommy collection marries the preppy aesthetics of Hilfiger with the notion of the world's most famous mouse and his pals.
Disney x Tommy Hilfiger Collection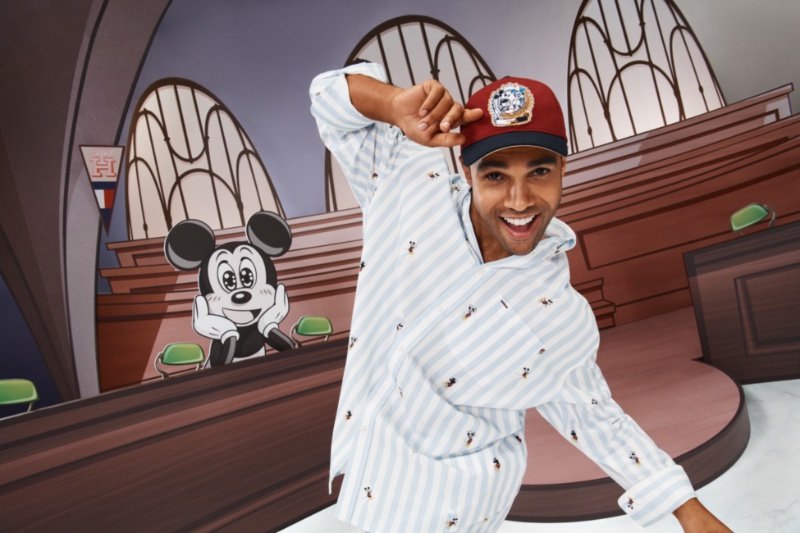 Tommy Hilfiger himself shared his enthusiasm for the project. "An iconic anniversary, an iconic brand, and a collaboration with their most iconic characters—there is no better way to join fans around the world in celebrating Disney's 100th anniversary," he said. "Colliding Mickey and Friends with the Tommy Hilfiger brand DNA has been one of our most fun collaborations to date. It's a collectible edition of our favorite prep classics."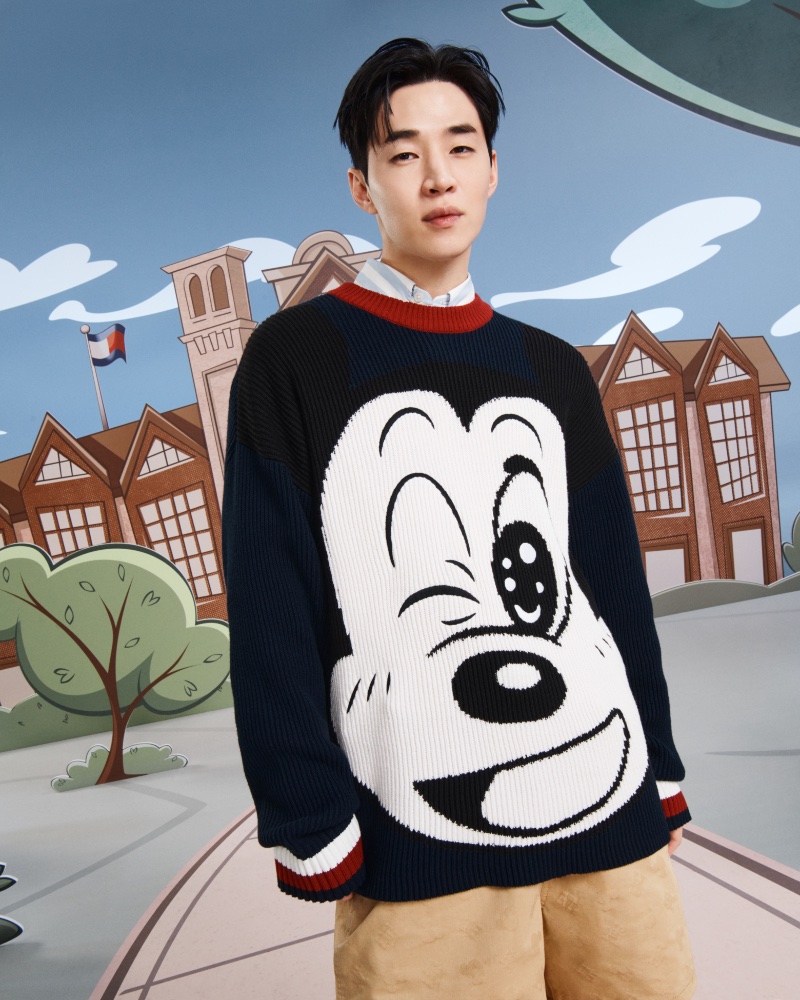 Tasia Filippatos, President of Disney Consumer Products, Games, and Publishing, also expressed her excitement about the collaboration, "Disney and Tommy Hilfiger are two beloved brands that have impacted culture on a global scale," she said. "The Disney x Tommy collection is a true celebration of Disney's 100th anniversary and showcases the creativity and storytelling that both Disney and Tommy Hilfiger are known for."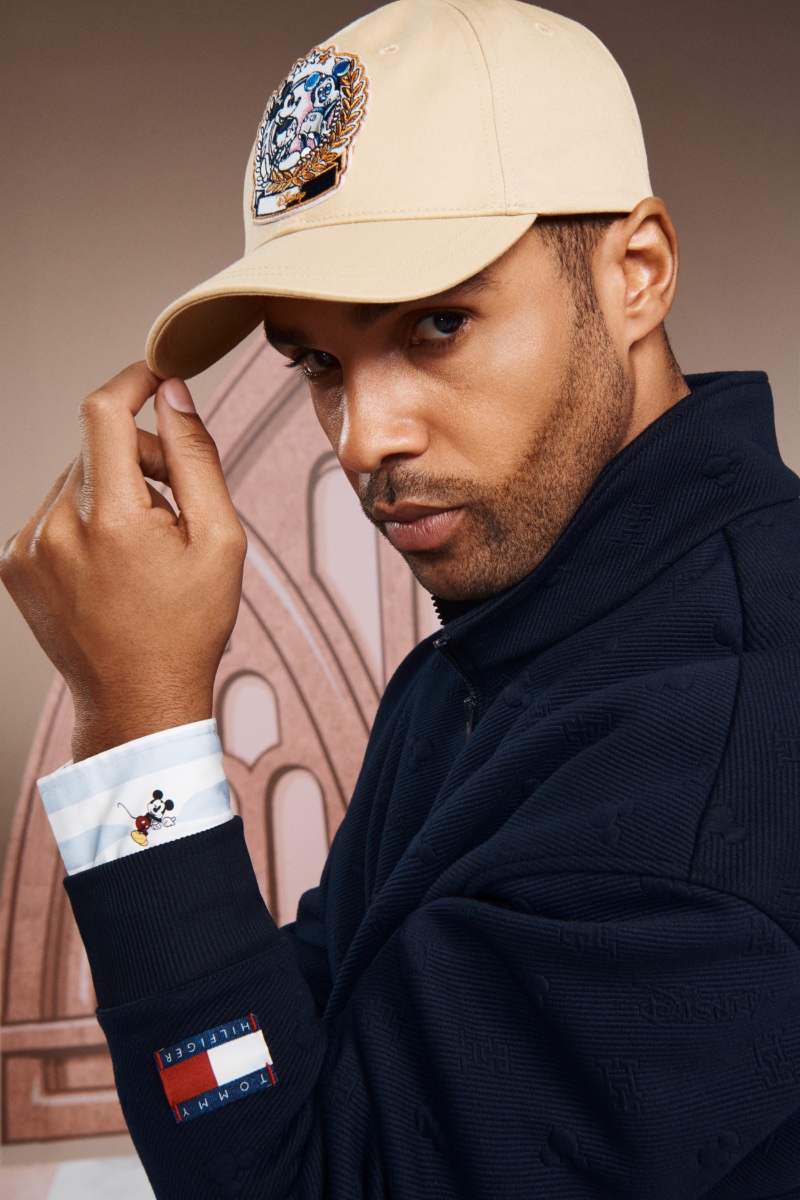 Unveiling this magical collection is an imaginative advertising campaign shot by noted photographer Paola Kudacki. Front and center are Lucien Laviscount, and Henry Lau are front and center, supported by an exciting Reign Judge, Stella Maxwell, and Soo Joo Park lineup. Together, they breathe life into this playful collection in a jumbo-sized setting reminiscent of a classic Disney animation.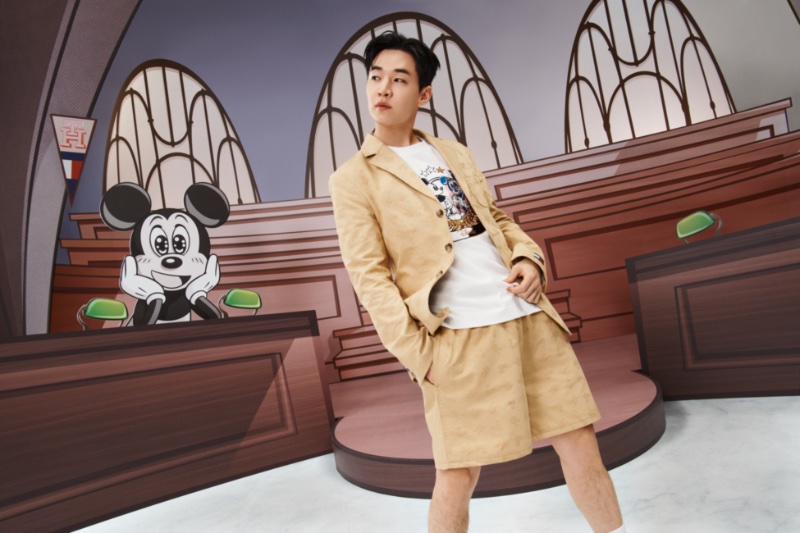 This unique blend of nostalgia and style is evident in Laviscount and Lau's clothing pieces. The collection expertly marries preppy wardrobe staples with amusing patterns and prints. Items range from the classic rugby shirt and chinos to the sophisticated blazer and sweater, each sprinkled with the magic of Disney. Through this collaboration, Tommy Hilfiger invites us all to rediscover the wonder and joy of Disney, one fashionable piece at a time.