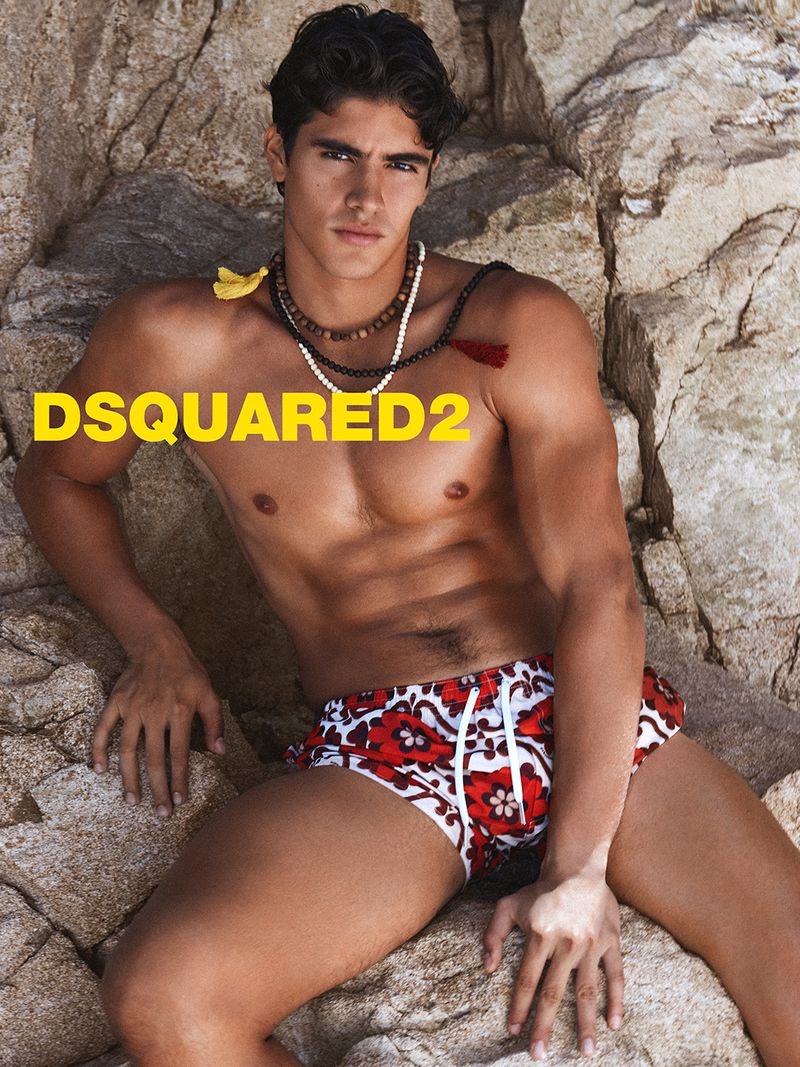 It's a Dsquared2 holiday as the fashion brand presents its summer 2022 beachwear and underwear campaigns. The daring, mischievous, and revealing sense of style found at Dsquared2 is the focus of the stunning advertisement. Meanwhile, models Sergio Perdomo, Michael Yerger, and Nacho Penín front the ad.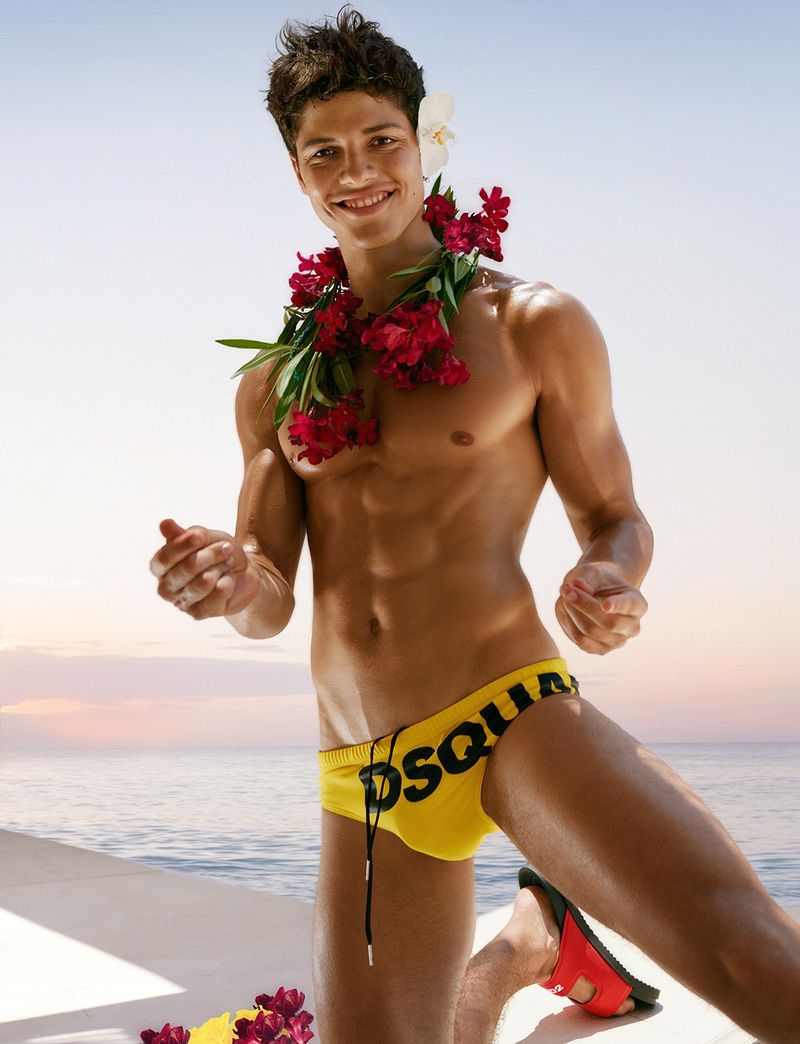 Dsquared2 Summer 2022 Beachwear Campaign
Christian Oita reunites with Dsquared2 to shoot advertisements for the summer 2022 collections of beachwear and underwear. Oita depicts Dsquared's exuberant outlook on life in a series of color photographs representing the joys of a fulfilling summer. Meanwhile, a striking shot of Michael Yerger wearing Dsquared's "I Love You" underwear briefs is a way black-and-white photography weaves its way into the season.
Related: MICHAEL YERGER STRIPS DOWN FOR DSQUARED2 UNDERWEAR CAMPAIGN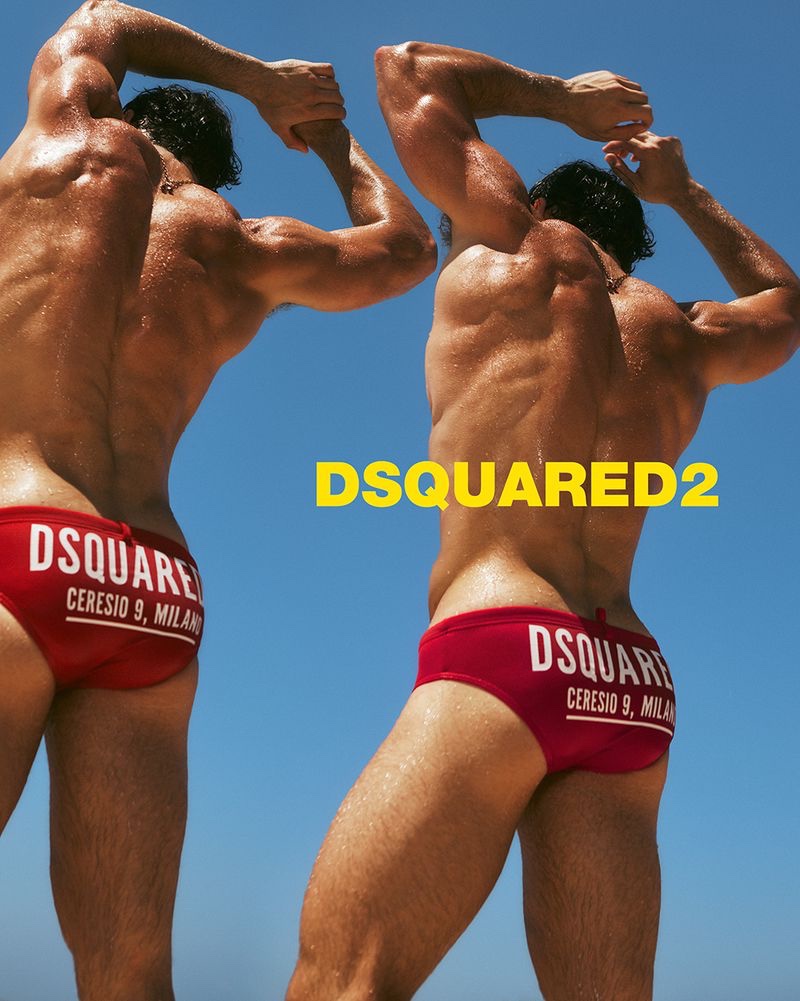 The summer swimwear collection from Dsquared2 makes quite a stir. The brand is not bashful about placing its logo in the spotlight or providing vibrantly colored designs on its products. When it comes to underwear, Dsquared2 takes a subtle approach with its traditional and understated designs, which still make an impact thanks to a waistband that says "I Love You."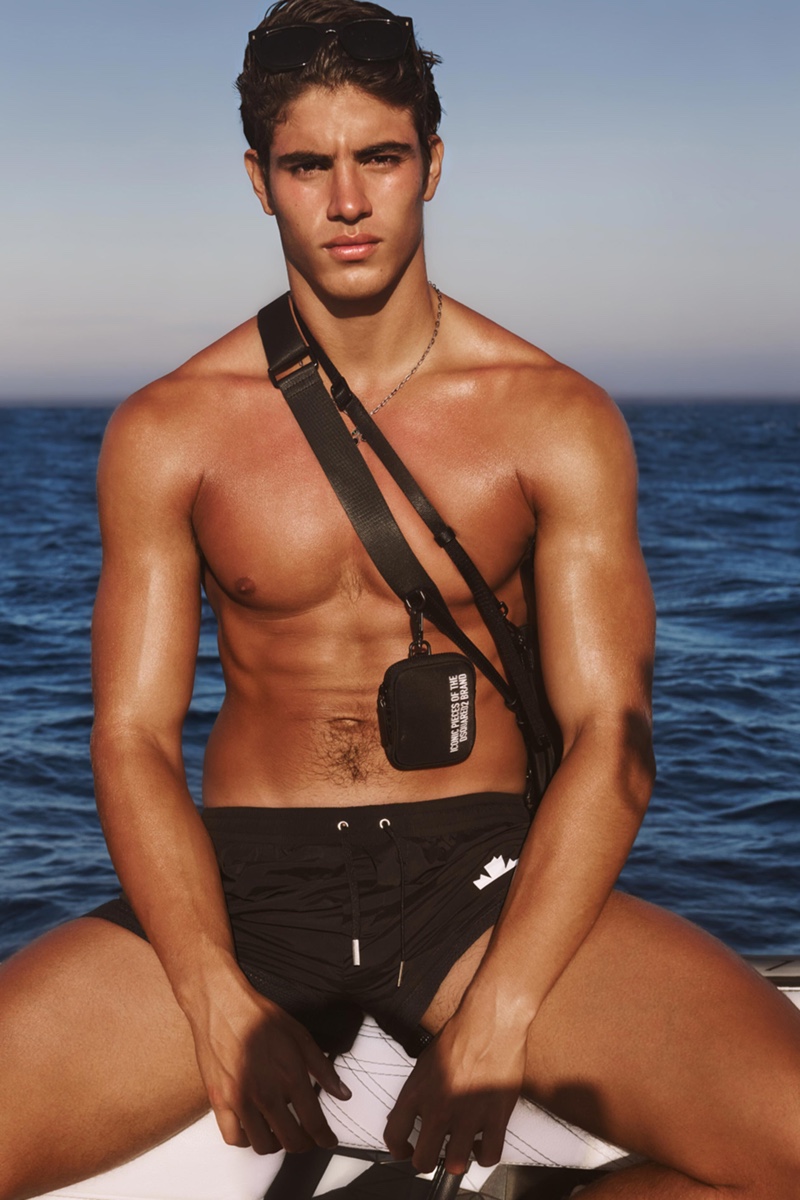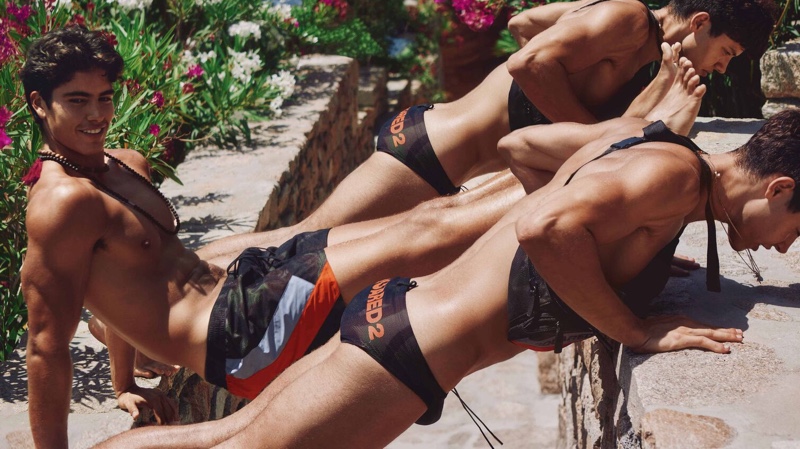 Dsquared2 Summer 2022 Underwear Campaign