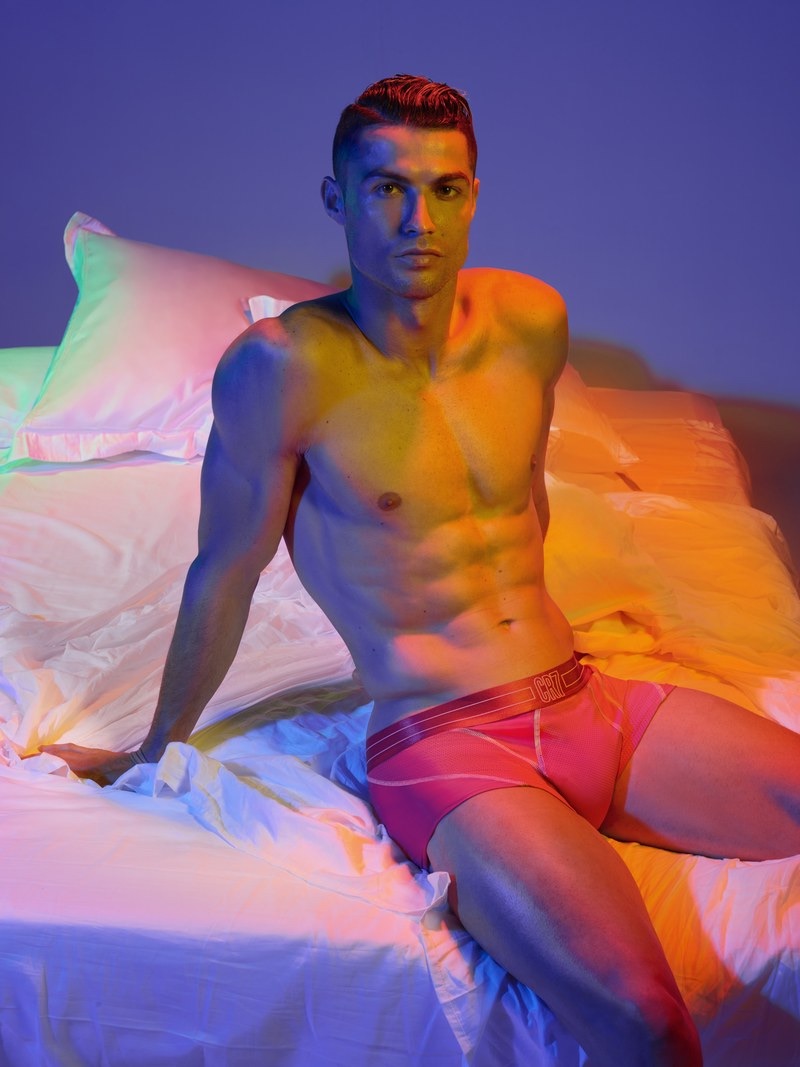 Cristiano Ronaldo is back in fine form for a new underwear campaign from his brand CR7. The Portuguese soccer player takes to the bedroom for a relaxed advertising outing. Ronaldo describes the inspiration behind the photos, which showcase him posing in bed under colorful lights. Summer is my favorite season, and I love the time of day when the sun goes down, and the sky is vivid. I wanted to capture that feeling in my HS19 campaign, using intense color that's bold, rich and complements my new collection.
Related: Cristiano Ronaldo Fronts 10th CR7 Underwear Campaign
Ronaldo continues, I wanted the campaign to have a really relaxed feel. Summer is the time of year when I have some time to chill out, so I wanted to reflect that. I always want my underwear to have a unique twist, which is where the playful use of color comes in. Essentially, I want to create underwear that looks so good that I want to wear it on the beach, rather than covering it up with my swimwear!
Cristiano Ronaldo CR7 Underwear Campaign