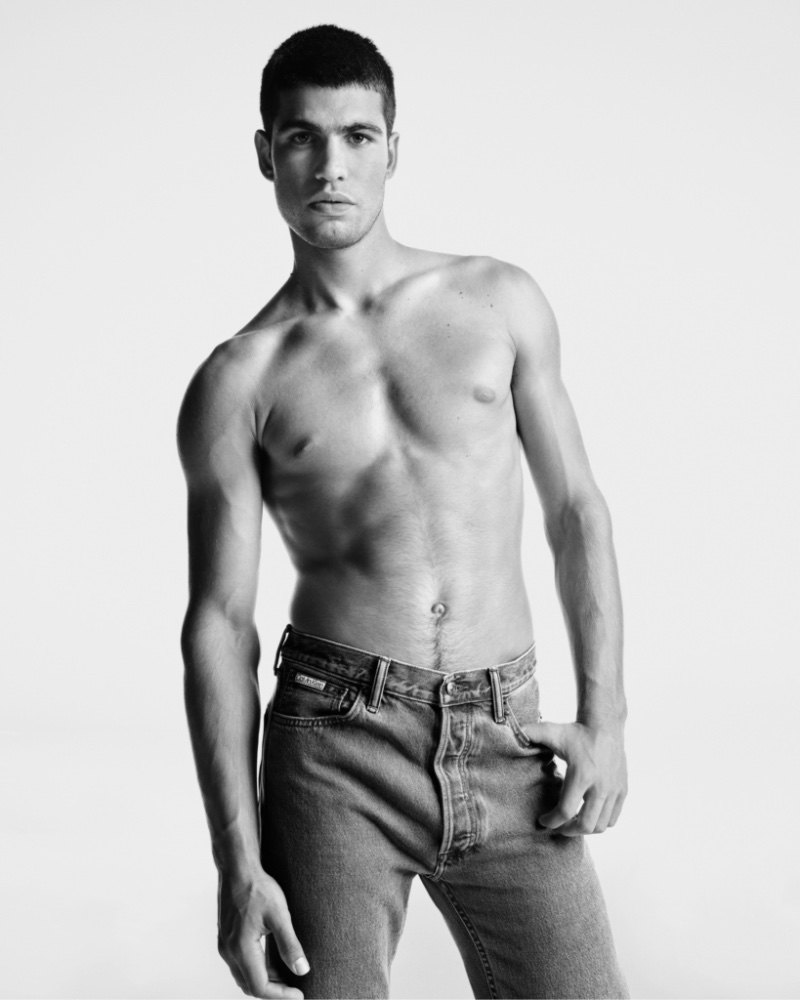 Calvin Klein proudly unveils the latest installment of its iconic "In Calvins or Nothing" campaign, with tennis sensation Carlos Alcaraz as its newest face. The 19-year-old Spanish professional is currently enjoying a winning streak—ranked number one in singles by the Association of Tennis Professionals (ATP) and racking up six ATP Tour singles titles, including the illustrious 2022 US Open title and two Masters 1000 titles.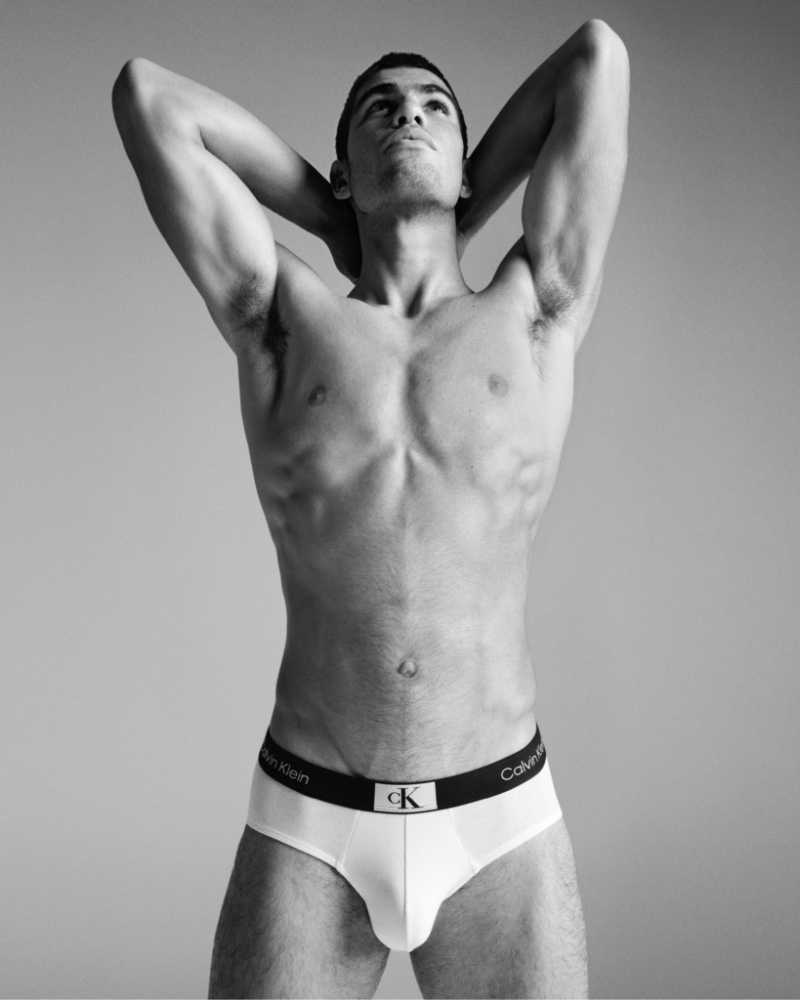 Carlos Alcaraz for Calvin Klein Underwear Campaign
Carlos Alcaraz recently teamed up with photographer Gray Sorrenti for the "In Calvins or Nothing" campaign, and he was in his element. Standing at an impressive 6′ 1″ tall, Carlos' modelesque physique made him a perfect fit to represent Calvin Klein. According to Calvin Klein, the visuals of this black-and-white series perfectly capture Carlos's confidence and strength while still recalling the brand's classic sensuality.
Calvin Klein 1996 Underwear
Carlos Alcaraz embodies the spirit of a Calvin Klein man, stripping down to his Calvins and displaying the brand's new 1996 underwear line. This range is thoughtfully based on its 1996 archival underwear campaign, with its famous monogram framed in a box. Crafted using recycled microfiber stretch blend fabric and available in trunks and briefs styles, this collection flawlessly captures the essence of iconic Calvin Klein undergarments.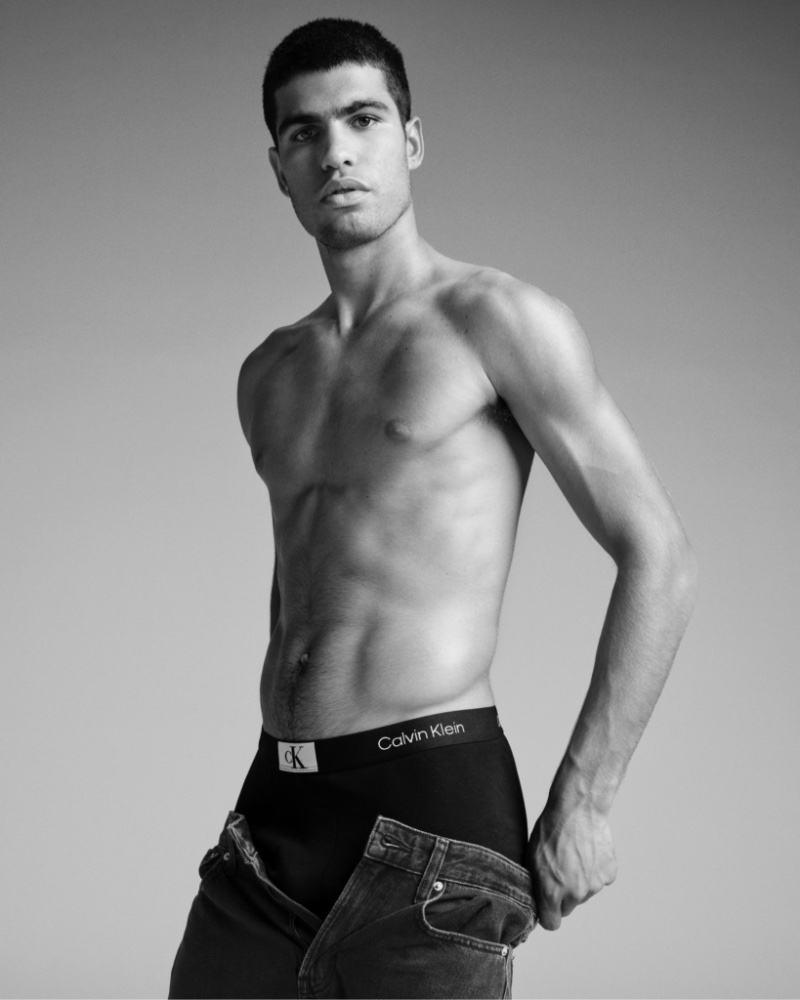 Carlos Alcaraz x Calvin Klein Jeans
Hitting the photo studio for Calvin Klein's "In Calvins or Nothing" campaign, Carlos Alcaraz flaunts some of the brand's newest denim jeans. Carlos models the fashion label's Standard Straight and 90's Loose jeans that reflect contemporary trends with a looser fit than we've seen in years before. With these two fits, he will surely be comfortable and en vogue!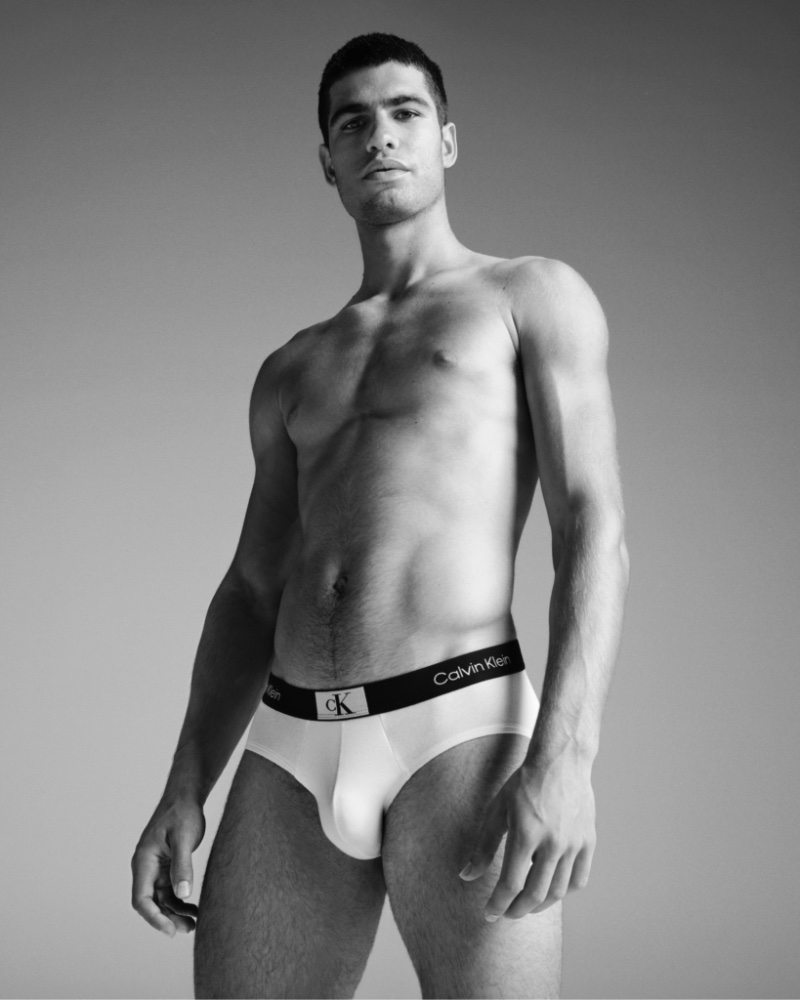 Carlos Alcaraz In Calvins or Nothing Commercial
Altogether, Carlos Alcaraz perfectly complements Calvin Klein and its timeless values. With his confidence, strength, and admiration for the brand's classic sensuality, Alcaraz is a natural fit to be featured in its latest "In Calvins or Nothing" campaign.
The range of pieces from Calvin Klein resonates with his look perfectly, from the brand's 1996 underwear line to the fashionable denim jeans. Carlos Alcaraz is sure to make a lasting impression with his Calvin Klein advertising campaign, and we suspect it won't be the last time he appears in a fashion ad.