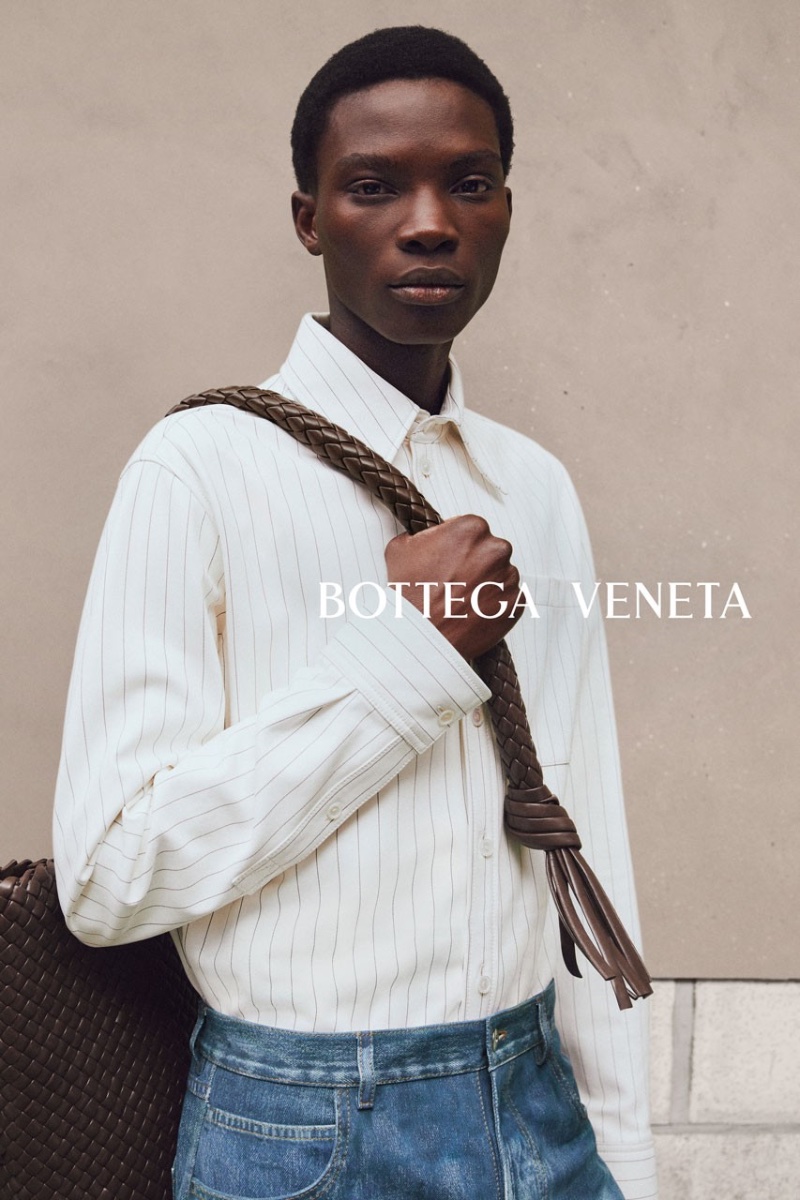 It's a season of collaboration as Bottega Veneta enlists diverse talents to create its fall-winter 2022 campaign. Additionally, it heralds a new era for the fashion house, which Matthieu Blazy will now lead as its creative director. This fall, Bottega Veneta is putting more of a focus on luxury that is functional.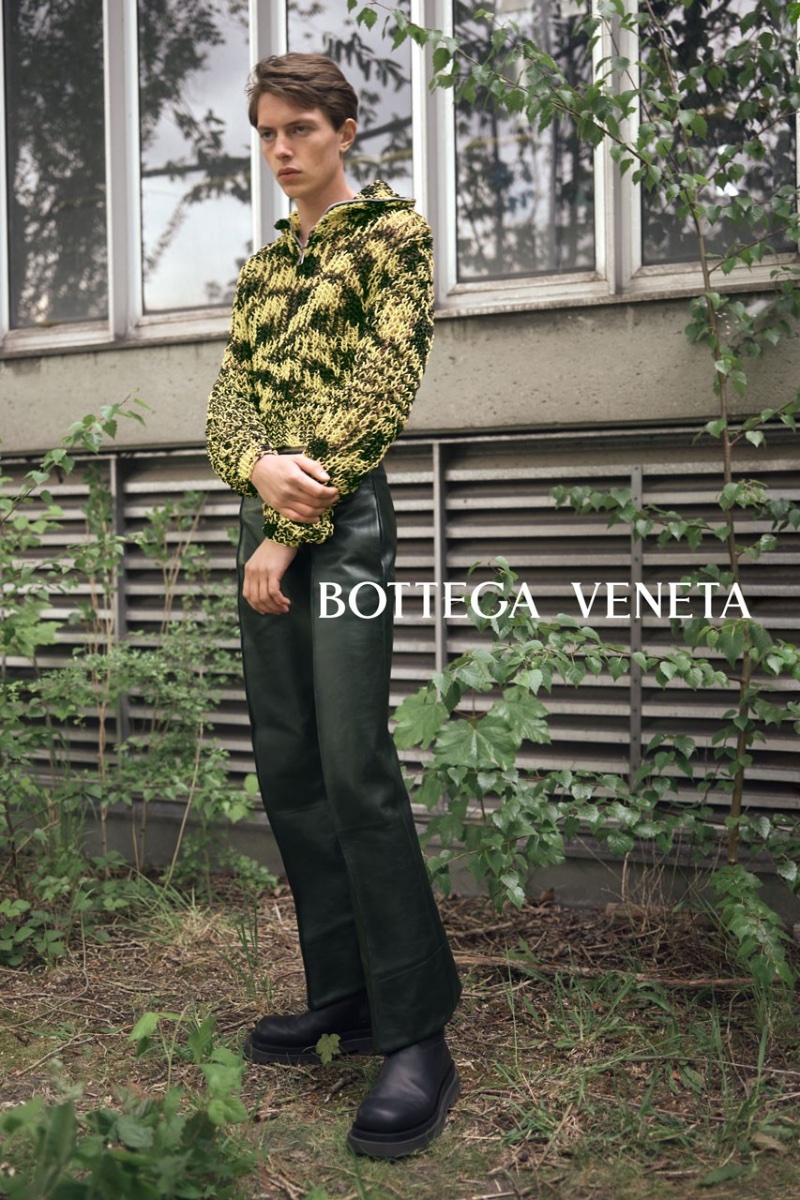 Bottega Veneta Fall/Winter 2022 Campaign
According to Matthieu Blazy, "Bottega Veneta was created by a collective of artisans." The creative director explains, "This is the history, and this is how we approached the campaign: together, with many different ways of seeing." This singular vision captures the stylish Bottega Veneta man from Italy to Belgium, concentrating on essential menswear and luxurious accessories. After all, Bottega Veneta is known for its high-quality leather goods.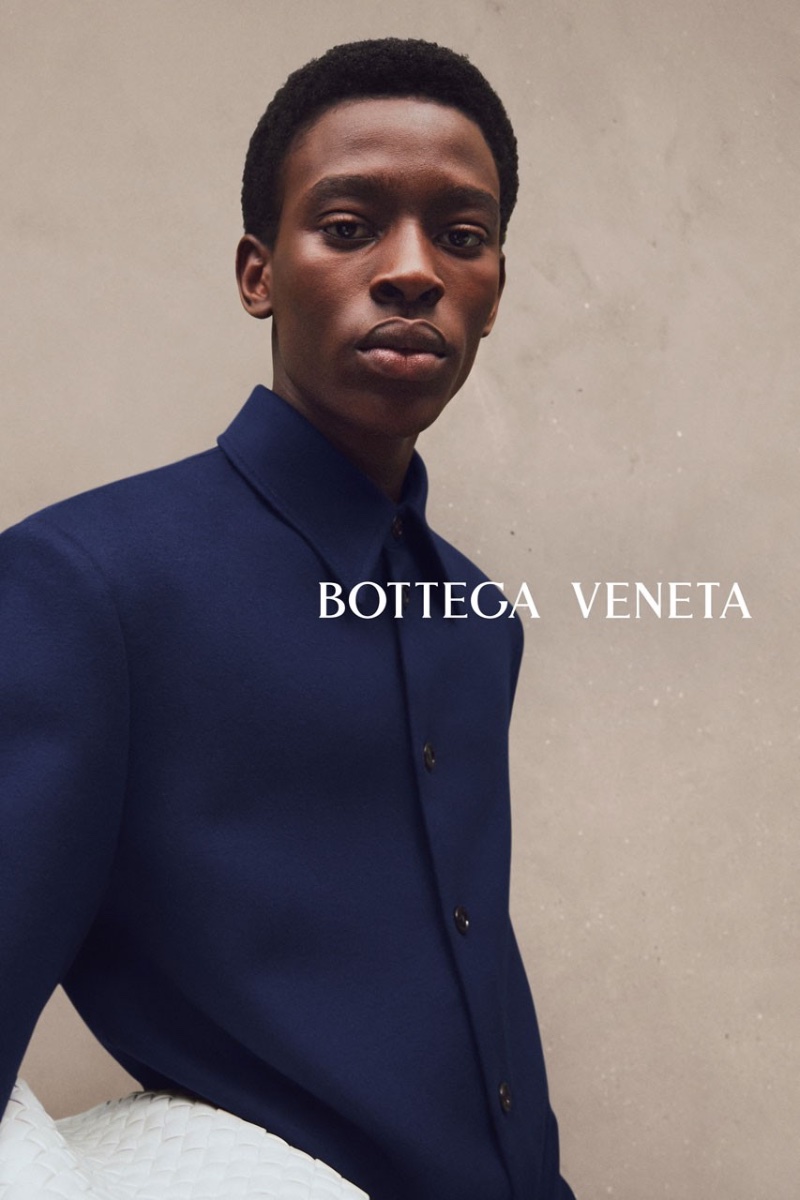 Models Dara Gueye, Silas de Maat, Adamu Bulus, Sanggun Lee, and Leo Comanescu share the spotlight in Bottega Veneta's fall-winter 2022 ad campaign. Alastair McKimm styles the models as they appear before photographers Malick Bodian and Louise & Maria Thornfeldt. In addition to the brand's distinctive woven leather bags, leather tailoring, crisp button-down shirts, relaxed-cut pants, and other garments capture the spirit of Bottega Veneta's cosmopolitan man.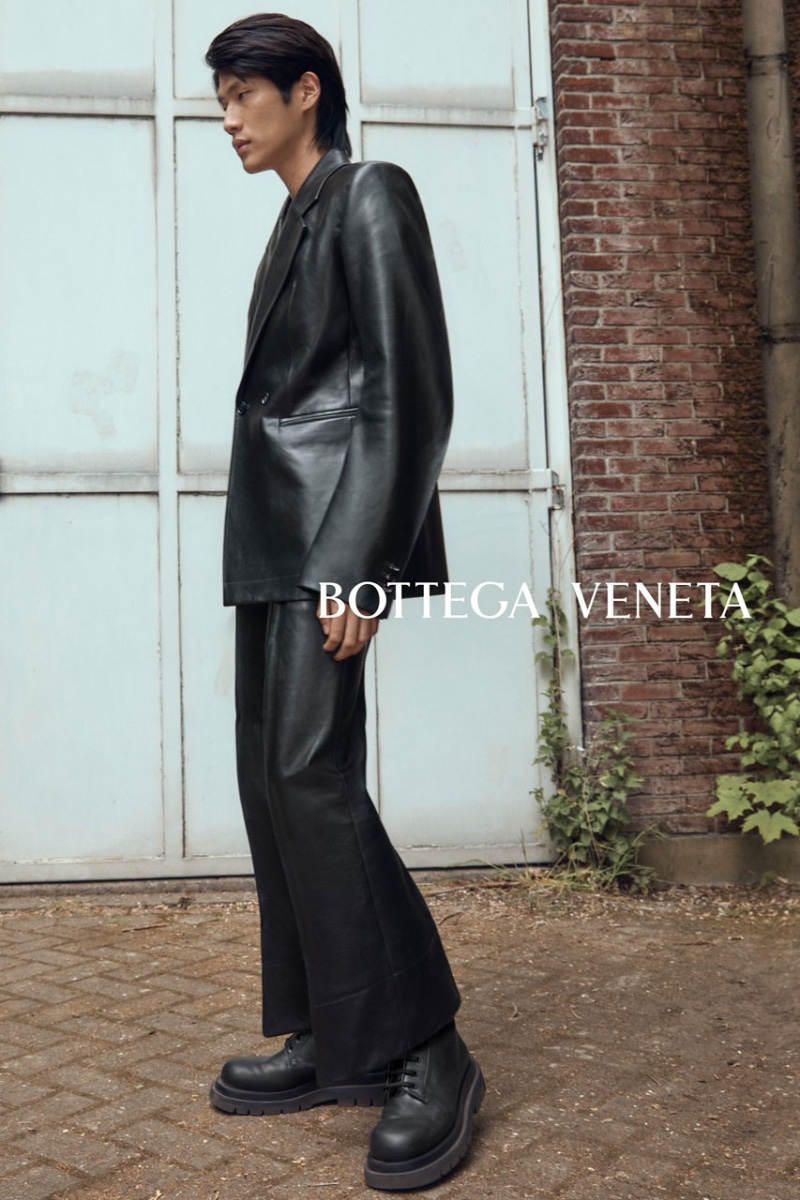 "Bottega Veneta is in essence pragmatic because it is a leather goods company," states Matthieu Blazy. "Because it specializes in bags it is about movement, of going somewhere; there is fundamentally an idea of craft in motion." The Bottega Veneta creative director explains, "It is style over fashion in its timelessness. That is part of its quiet power."