The Baroque print is back for Versace's pre-fall 2022 collection, and it looks better than ever. The iconic pattern is featured prominently across a selection of ready-to-wear items that are easily desirable. Whether you want to make a bold statement in vibrant pink or keep things more subdued in black, white, and metallic silver, Versace is still dishing out fashionable options.
Versace Pre-fall 2022 Campaign
With its pre-fall 2022 campaign, Versace intends to grab people's attention. The Italian fashion house unveils its new advertisement featuring Jake Bongiovi, the son of Jon Bon Jovi, alongside model Adamu Bulus. Early this year, photographer Christian Oita captured Jake for a Man About Town cover story, contributing to Jake's rise to prominence in the fashion world.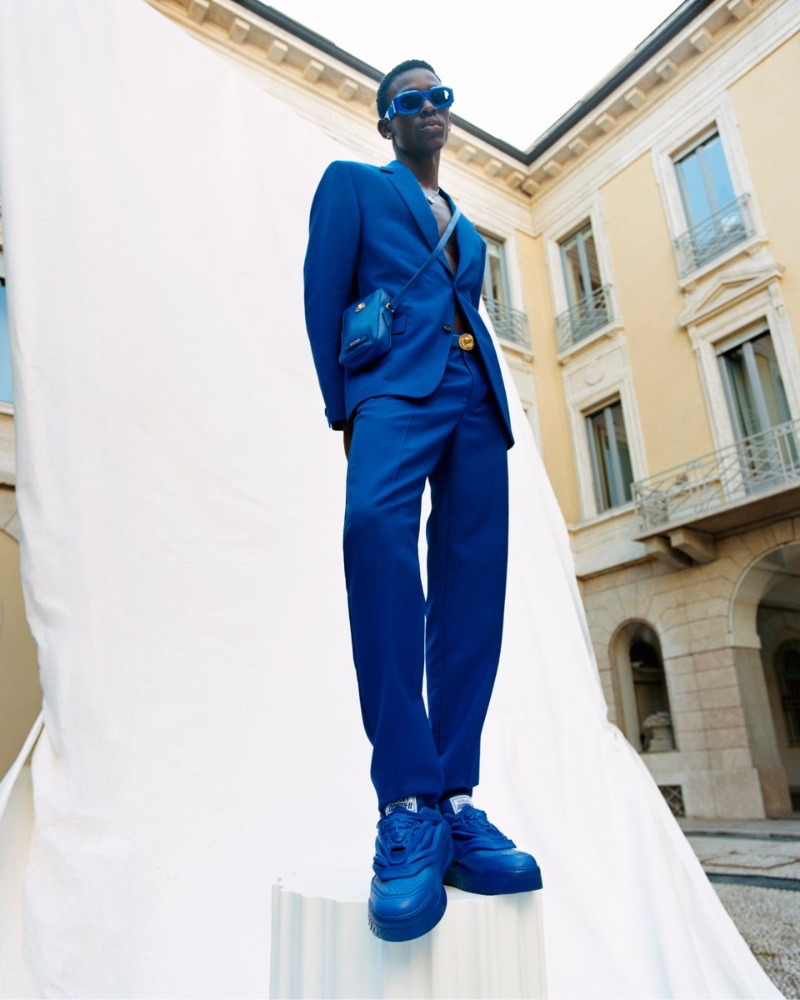 Oliver Hadlee Pearch photographs the campaign for Versace's pre-fall 2022 collection. Meanwhile, Jacob K, a go-to stylist for the Italian brand, is Pearch's partner on this project. For their Versace advertisement, a makeshift photo studio outside brings a fun energy to the season.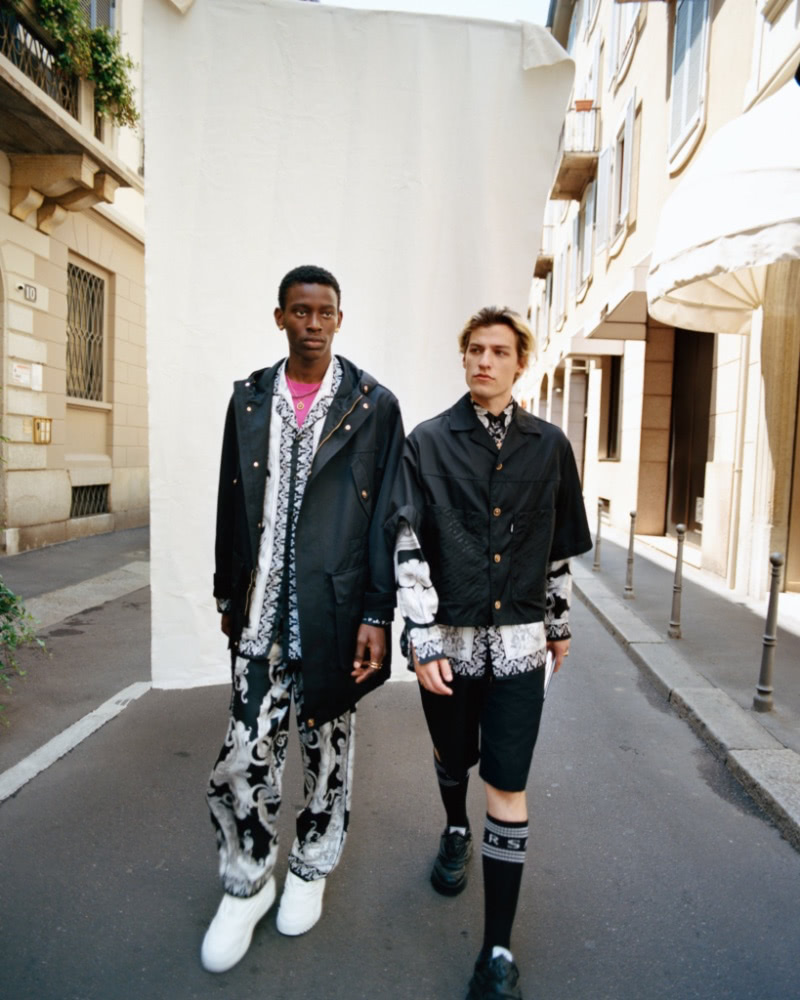 Jake Bongiovi and Adamu Bulus make a series of statements in Versace menswear, embracing the lively and colorful spirit of the brand. The two individuals take on essential articles of clothing, shoes, and accessories, such as a commanding blue suit, a soft Italian leather crossbody bag, and Versace's Medusa Biggie sunglasses. Versace men's shoes are also noteworthy, with sleek monochrome color schemes in white, black, and blue.