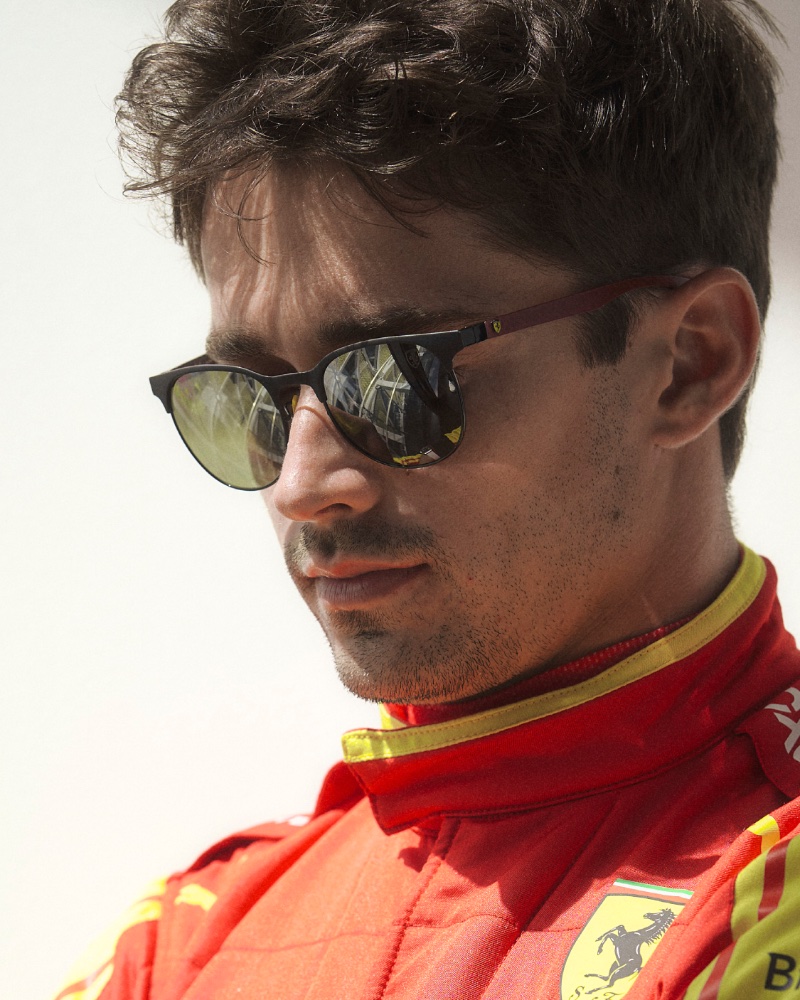 In a display of sartorial horsepower that can only be rivaled by their performances on the racetrack, Charles Leclerc and Carlos Sainz Jr. recently pulled the veil off the Ray-Ban x Scuderia Ferrari Monza sunglasses. Please don't mistake these shades for eye candy; they embody velocity and innovation.
Ray-Ban x Scuderia Ferrari Monza Sunglasses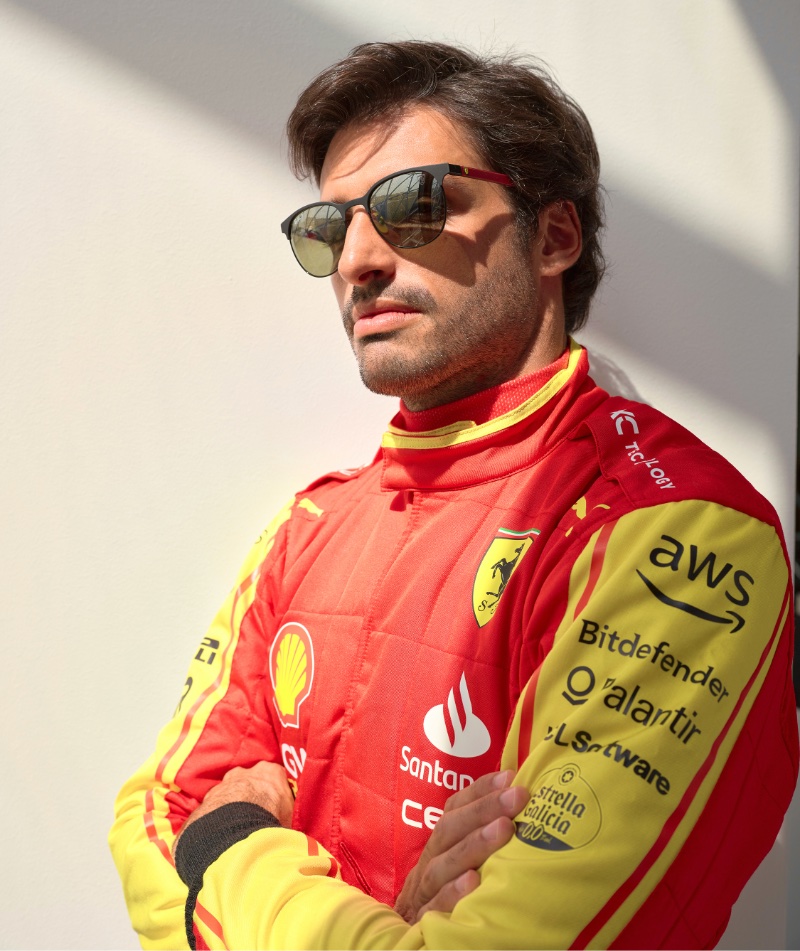 Fashioned from 100% red carbon fiber—a material as renowned for its resilience as it is for its lightweight nature—the Monza sunglasses color the world in Scuderia Ferrari's signature red and Moderna yellow, rounded off with Chromance mirror lenses that promise a visual experience as intense as a last-lap duel.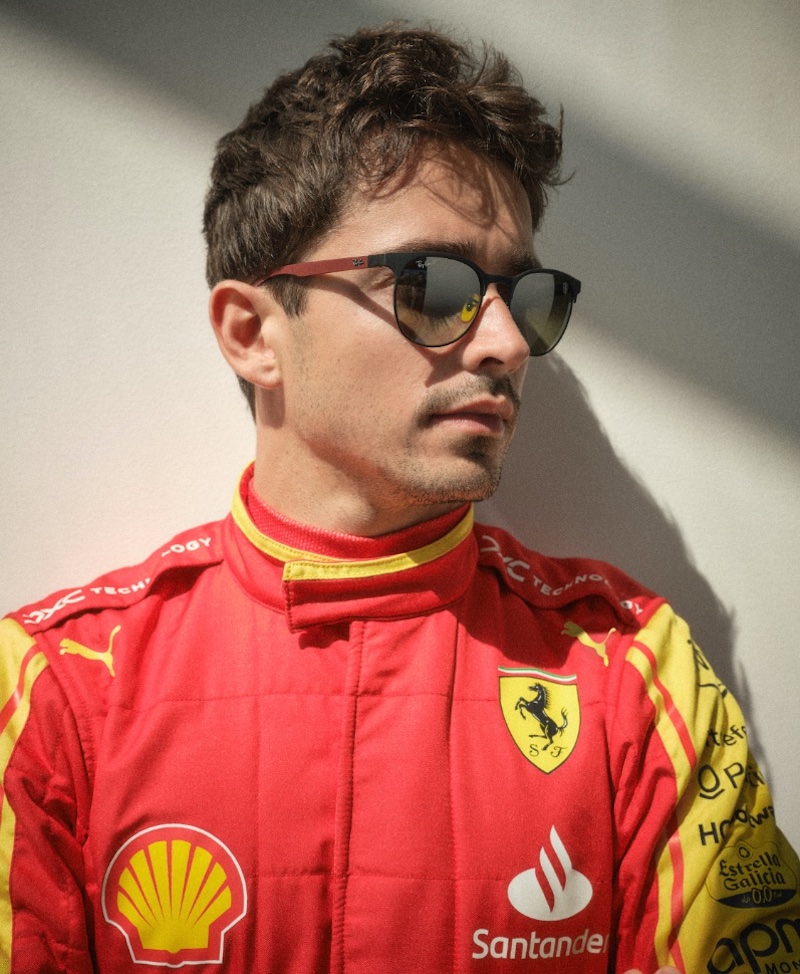 These sunglasses come encased in special packaging that feels as exclusive as the cockpit of a Formula 1 car. Within, you'll find a card of authenticity confirming that you're one of the fortunate 1200 people worldwide to own a pair.
Each detail, right down to the temples and lens coatings, is a tribute to the unity of speed and design, reflecting the shared passions of Ray-Ban and Scuderia Ferrari.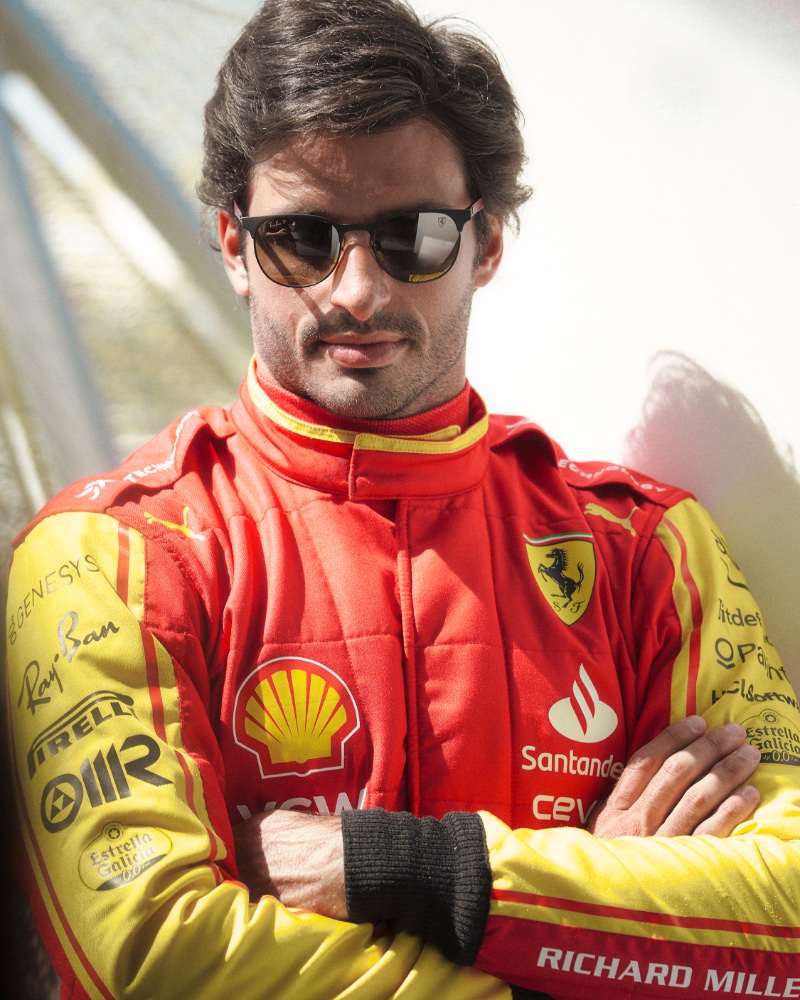 Ray-Ban's eyewear heritage parallels Scuderia Ferrari's legacy on the racetrack—storied, illustrious, and never settling for the status quo. A love for daring design and cutting-edge technology drives this collaboration.
So, if you're contemplating enhancing your fashion repertoire this season, speed over to Ray-Ban.com. After all, in the world of limited editions, hesitation might as well be a pit stop you can't afford.