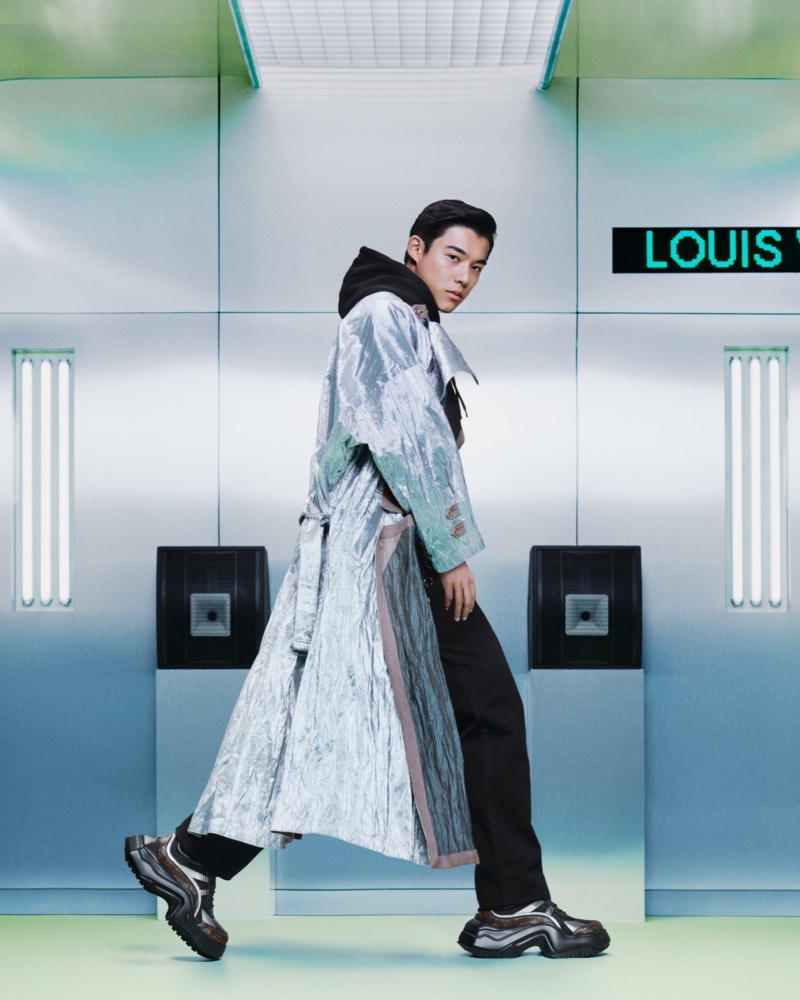 In an exuberant celebration of the iconic LV Archlight sneaker, Louis Vuitton unveils the LV Archlight 2.0 and an accompanying eye-catching campaign. Exuding an avant-garde flair, this must-have sneaker is brought to life by the striking advertising visuals featuring footballer Sam Li and musician Jaden Smith, both of whom command attention.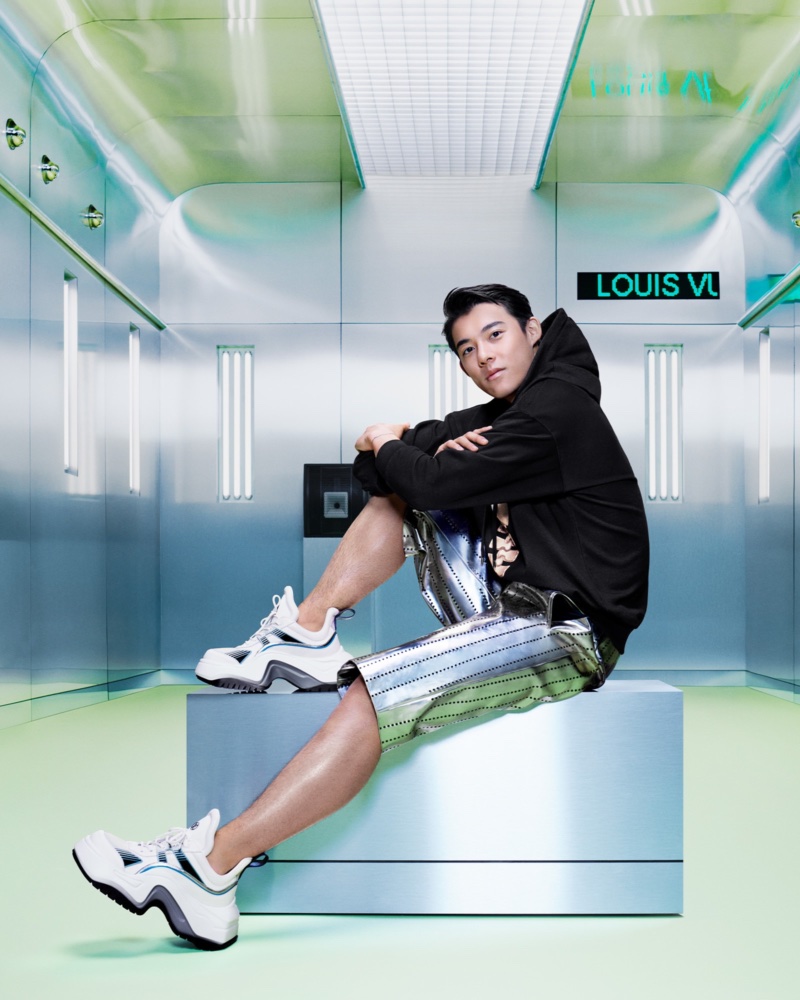 Sam Li for Louis Vuitton LV Archlight 2.0 Campaign
Sam Li takes center stage, showcasing the bold LV Stage line of the LV Archlight 2.0 collection. The range pays homage to the 2000s pop culture, incorporating Y2k-inspired metallics, cutting-edge materials, and sportswear nods, converging into an oversized, audacious silhouette.
The 19-year-old footballer from Dalian, China, radiates style in the LV Archlight campaign. Li flaunts Louis Vuitton's alluring sneakers and dazzles in silver ensembles, complete with statement pieces such as a fluorescent belted coat and a matching short and jacket set.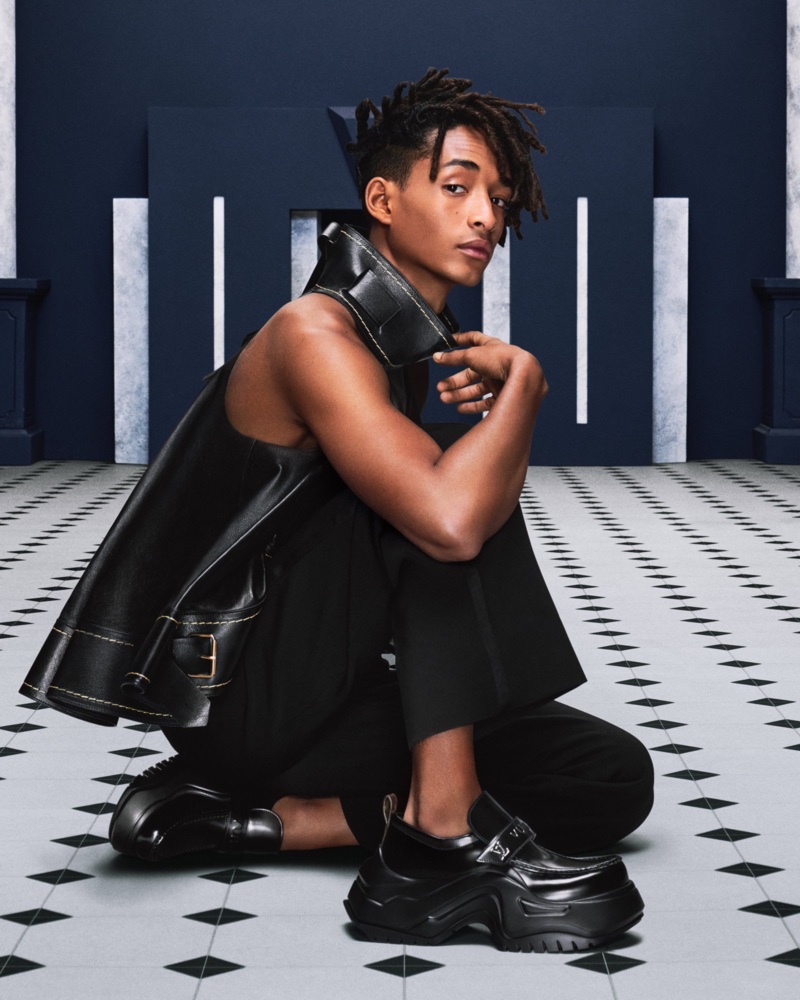 Jaden Smith for Louis Vuitton LV Archlight 2.0 Campaign
Meanwhile, Jaden Smith captivates the world with the LV Mansion range of the LV Archlight 2.0 collection. As an official ambassador for the line, Smith fearlessly dons womenswear, displaying the gothic-inspired loafer with a jet-black, sculptural silhouette. The campaign exudes a sense of boundary-pushing sophistication that is both effortless and impactful.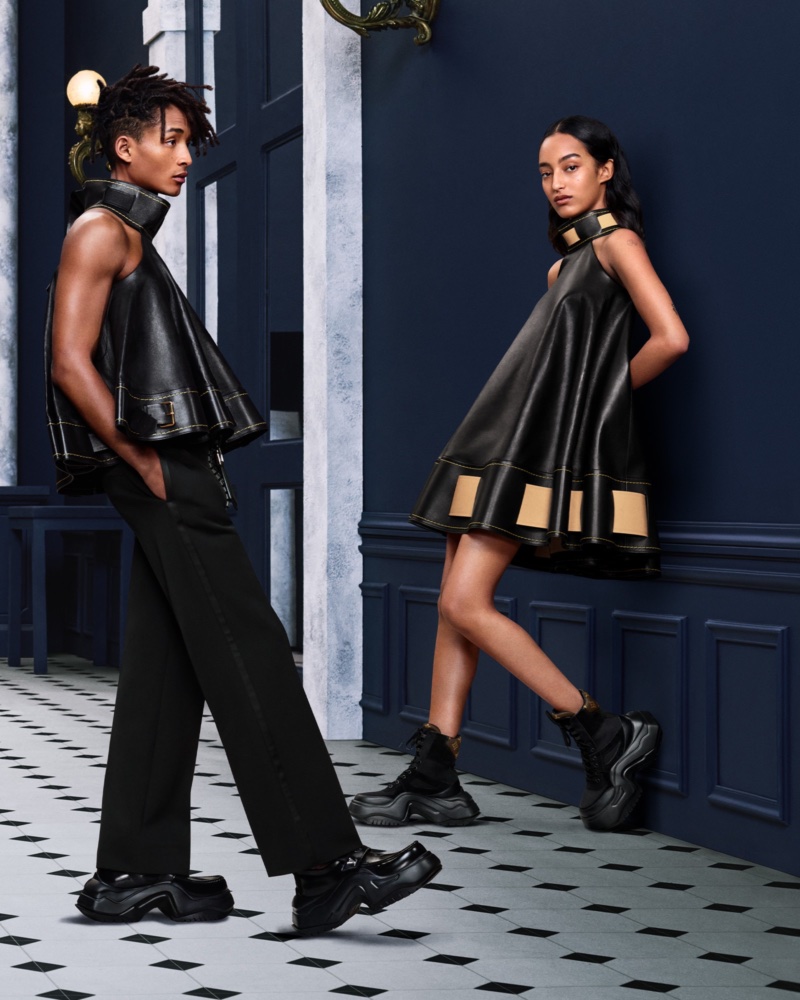 In its latest iteration, the LV Archlight 2.0 collection seamlessly marries the past and the present, fusing nostalgia with innovation and setting the stage for a new era in sneaker design. With such illustrious ambassadors, the collection is poised to make waves in the fashion world and beyond, all while maintaining the essence of what makes Louis Vuitton an enduring symbol of luxury and style.