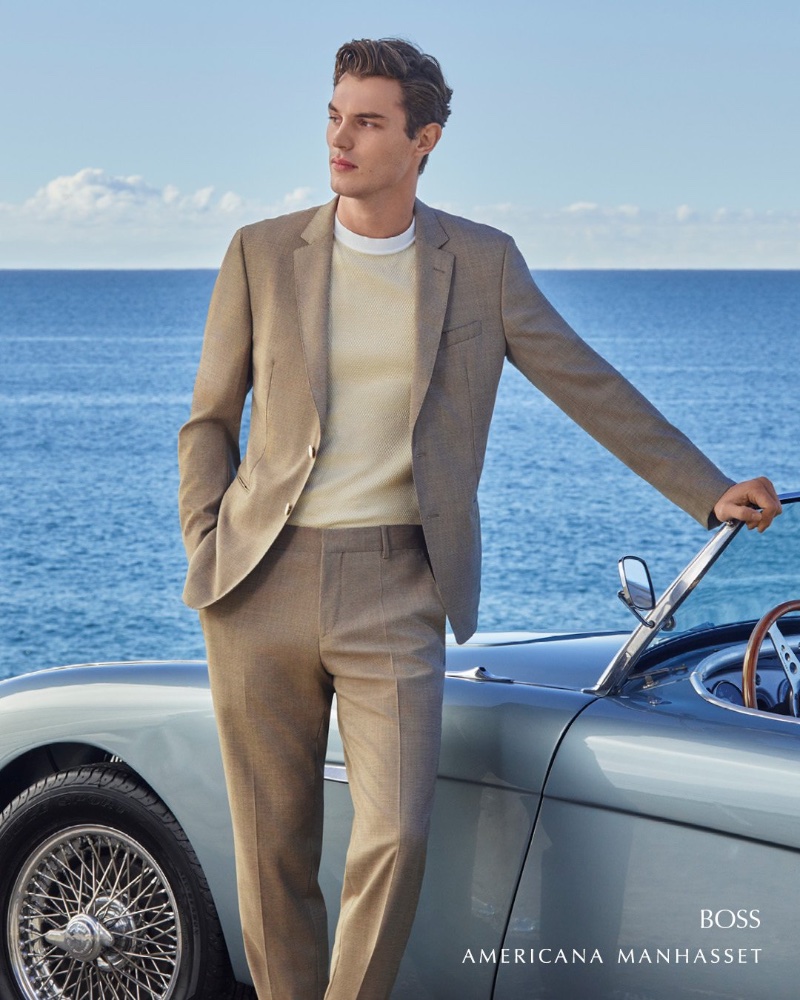 From the timeless cool of a Calvin Klein campaign, top model Kit Butler ventures out, blazing a sartorial trail for the spring-summer 2023 season. Americana Manhasset, a home for luxury shopping in New York, is his style station, brimming with covetable picks that he carries with effortless charm.
Americana Manhasset Spring/Summer 2023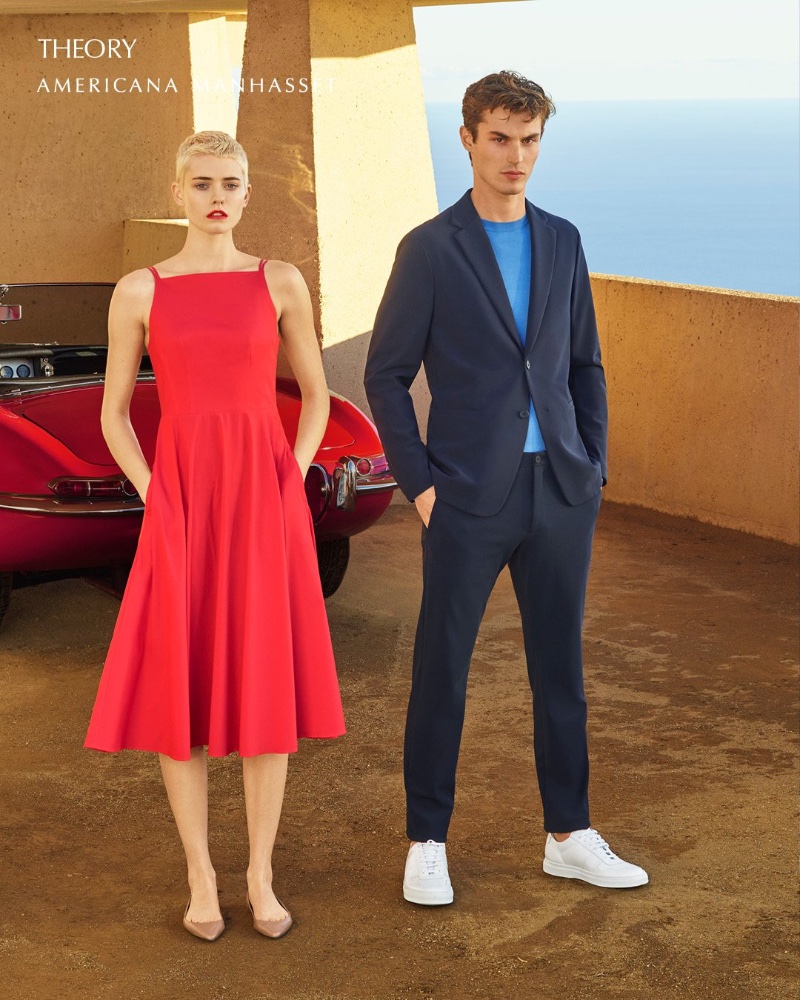 Teaming up with Maike Inga for the venture titled Two for the Road, Kit seizes the spotlight, an embodiment of unapologetic style under the savvy eyes of creative director Charles DeCaro. Lensman Rocco Laspata captures the style-filled odyssey for Americana Manhasset, rendering the British model a symbol of the season's fashion-forward sentiment.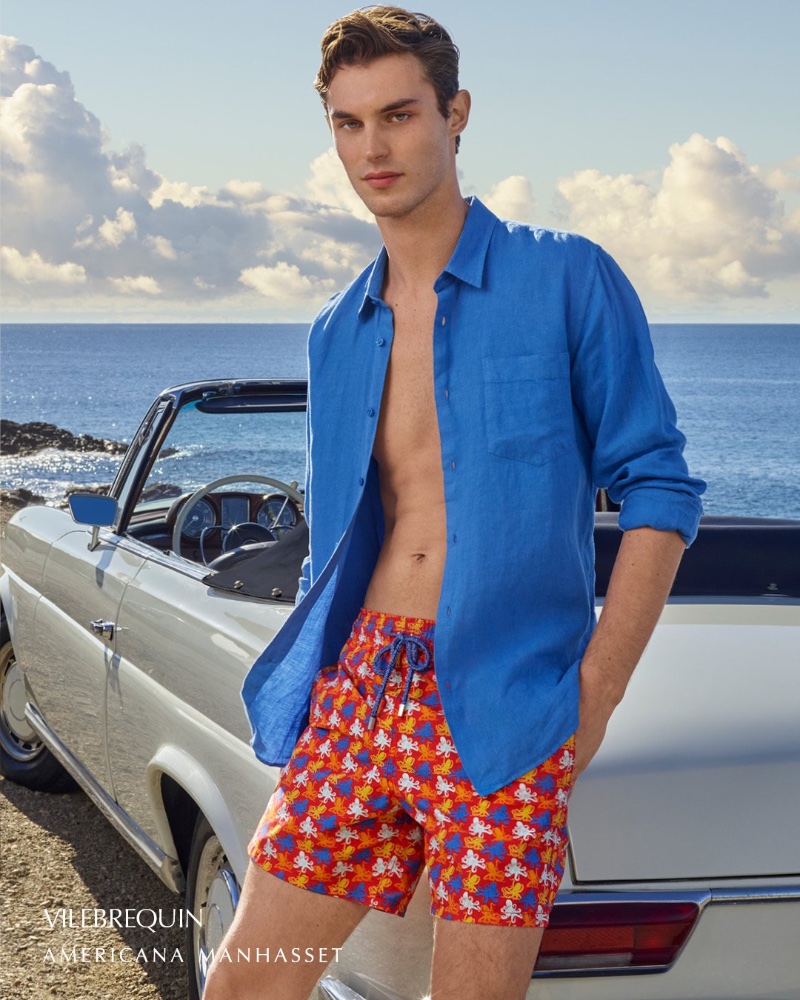 Kit's wardrobe is a vibrant mishmash of styles from brands like Ferragamo, Gucci, and Louis Vuitton. The eclectic mix, a testament to the 2023 fashion zeitgeist, features sleek suits softened with sporty sneakers and breezy linen shirts that pair seamlessly with casual swim shorts. It's a rich style tapestry that echoes the spirit of the season.