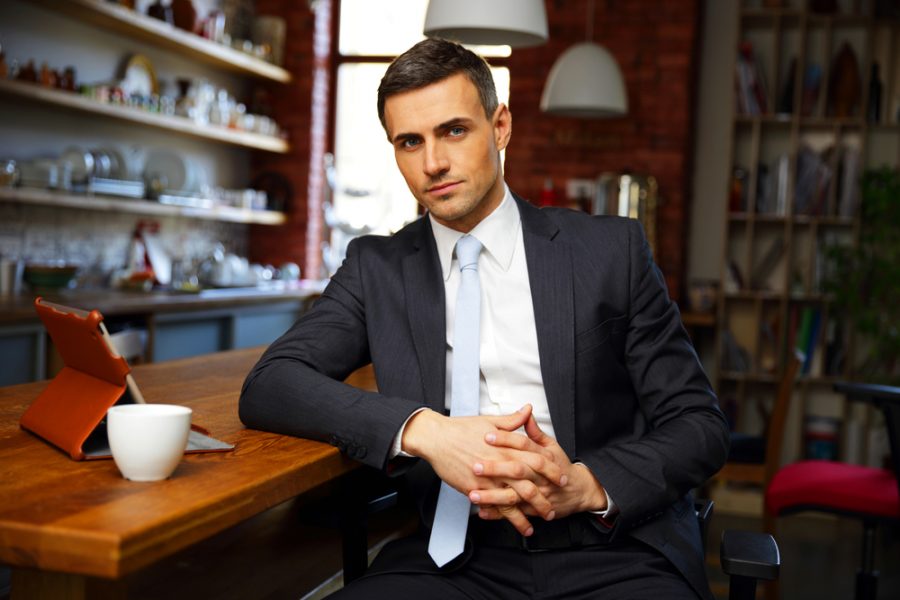 If you're a businessman, you need to look the part, and to show up to work each day looking effortlessly stylish; you need to build a robust professional wardrobe. Once you've got all the stylish essentials you need, getting ready for work will no longer feel like a chore! You'll be able to throw together the perfect (and professional) outfit without having to give it much thought. 
But it can be tricky to know where to start when you're trying to build a durable but versatile work wardrobe. That's why we're here to help! Whether you wear a suit Monday to Friday or your dress code varies depending on what the workday has in store for you, here is a guide to eight style essentials every businessperson needs. 
1. A strong suit
Every businessperson needs at least one good suit in his wardrobe, but perhaps two or three if you wear these daily. A well-fitting suit says a lot about a man, so it's worth investing in something smart and tailored. It's also a good idea to stick to versatile colors that you can mix, and match, navy, and grey are particularly stylish colors for a suit and can be a bit more interesting, but black is also very versatile. No wardrobe is complete without one, so if you haven't already, spend some time finding the perfect suit.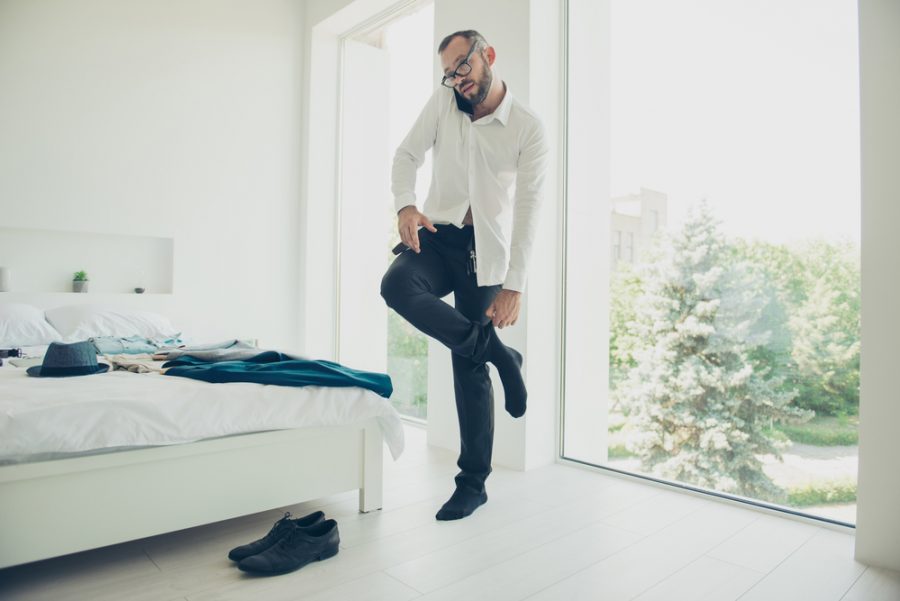 2. A set of dress shirts
If you're wearing a shirt every day, you'll want two or three that you can rotate. Button-up collar shirts are a classic look for any businessman, and it's always a good idea to have at least one crisp white shirt in your collection. Whether you're wearing a full suit, a shirt, and a tie or only a shirt and trousers, these are a staple for your wardrobe. If you want to add a little color to your style, choose blue or pastel shades, these look great with a suit but aren't too loud. After all, you want to look professional and understated. 
3. Smart trousers
You'll likely have a pair of pants that match your suit, but it's also a good idea to have an additional pair of dress trousers in your drawers. You might not always be wearing your complete suit, so it's useful to have a smart pair of pants to don with a shirt as well. The same rules apply here; these need to be a good fit; otherwise, you risk looking scruffy and unprofessional. 
Depending on your office dress code, you might also choose a good quality pair of chinos for your daily wear. But whether you choose trousers or chinos, keep the colors neutral so that you can easily pair these with your shirts. Again, you can't go wrong with grey or navy. 
4. A collection of ties
The tie is a timeless classic and a staple of every man's wardrobe. This is your chance to inject some personality into your work style so that you can be a little more playful with your choice of ties. This also means you might want to have a few options in your draw – hey, you could even have a different tie for every working day! 
Ties really can make all the difference to your look. You can get away with wearing the same shirt and trousers for several days in a row if you switch your tie each day. That's because these can be one of the most noticeable things about your outfit, so make them count! Choose stylish neckwear in a range of colors, from burgundy to bright orange! You could even opt for patterned or subtly detailed ties to complete your look.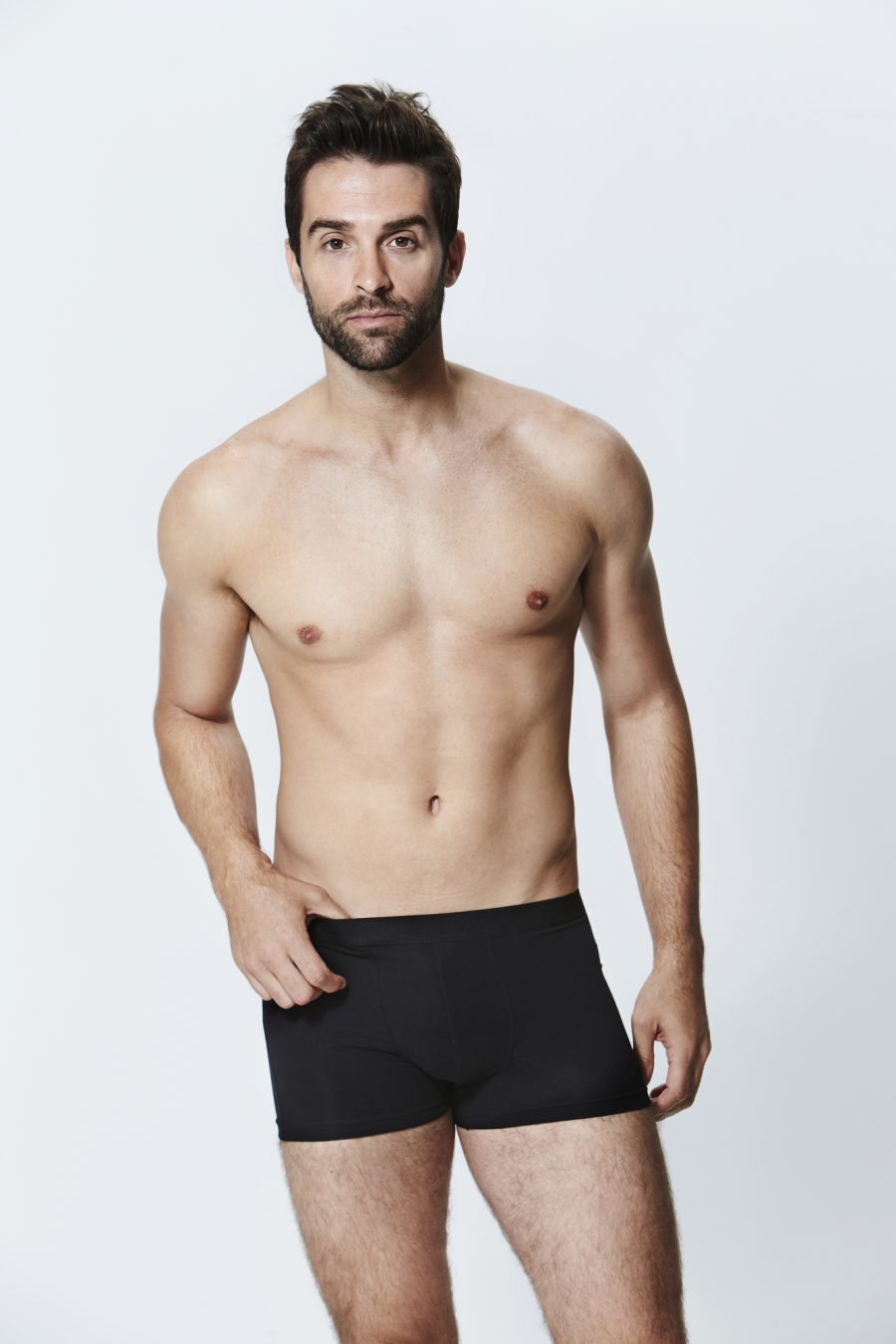 5. Practical underwear
It seems an odd thing to add as you can't see what style underwear a businessman is wearing but choosing useful options can make a real difference to the finish of your suit and how comfortable you feel. Choose underwear that isn't going to ride up under your trousers or undershirts that will stay tucked in all day. 
On a similar note, it's a good idea to have a drawer full of neat, block-colored socks. Novelty socks are great for Christmas time, but as a general rule, you'll want to keep it smart during the working day. White, black, or navy is best for keeping your look professional and neat. 
6. The right shoes
It's worth investing in one or two comfortable and good quality pairs of dress shoes to compliment your workwear. Oxford's are the quintessential shoe every man should own, and these look perfect under a great suit. Alternatively, choose a nice pair of brogues or penny loafers for your daily wear. Brown or black will match most outfits but choose these according to the color of your favorite suit or dress trousers.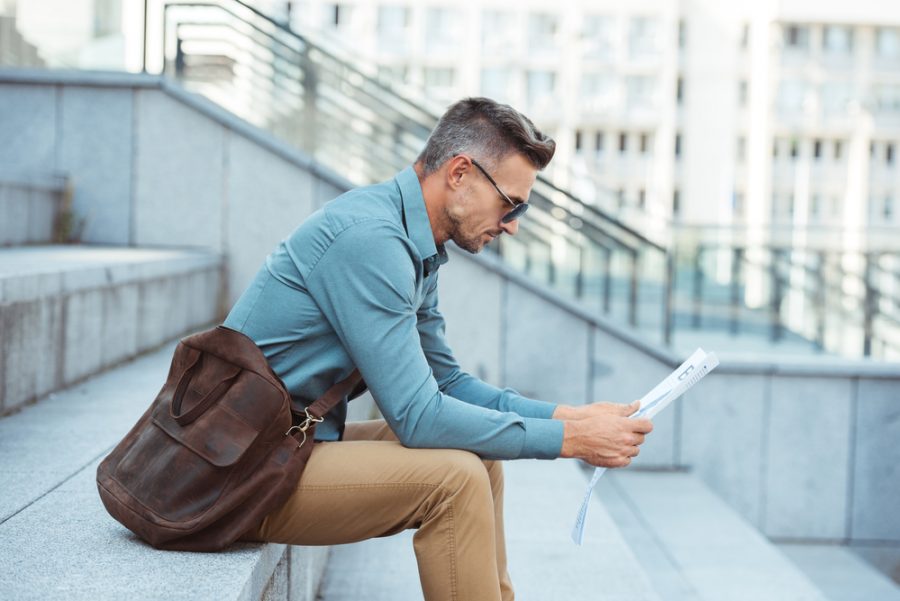 7. The perfect bag
Whether you've got to carry your laptop, important documents, or just your lunch and car keys, every businessman needs a good bag or briefcase. This eliminates the need for carrying your belongings in your hand and distracting others from your stylish look. Plus if you've got a long commute, you don't want to be fiddling about with your belongings while trying to catch the tube or bus. 
A sturdy leather satchel or briefcase will compliment your look and last for a long time. This timeless accessory is not only practical but stylish too! So you can stay organized and make sure you've got everything you need for the working day ahead of you. 
8. An elegant timepiece
Businessmen are busy people, and they need to make sure they're able to stick to their schedule. Much like the perfect bag, a beautiful watch can add to your look as well as keep you organized. Watches can also say a lot about a man, and they allow you to inject some personality and style into your professional look. Whether you opt for something small and refined, or something that makes a statement, investing in a classic timepiece is a must for every businessman.