A good pair of men's chukka boots are a must-have addition to any gentleman's shoe collection. Over the past decades, they have become a staple in men's footwear, and they look stylish all year round, both alongside a casual outfit or a more elegant fashion design. However, as simple as they are, there are some valuable tips to consider before getting yourself a pair of these awesome-looking gent's footwear.
What Are Chukka Boots Exactly?
A bit of history, chukka boots arguably got their name out of a polo game, in which a chukka is a period. In 1924, after visiting India, the Duke of Windsor wore them to a polo game in the US, and they have been quite popular ever since.
Related: Style 101 – How to Wear Chukka Boots
In essence, these boots sport a classic footwear style. They can come in various colors and materials, although you will most likely find brownish hues available in stores, being either suede or leather chukka boots.
While there is no particular handbook on what is chukka and what is not, here are some general features these boots must have:
Ankle height, and no further
Up to three lacing eyelets
Rounded toe-box
Open lacing
Thin, leather soles
Two single pieces of leather, sewn together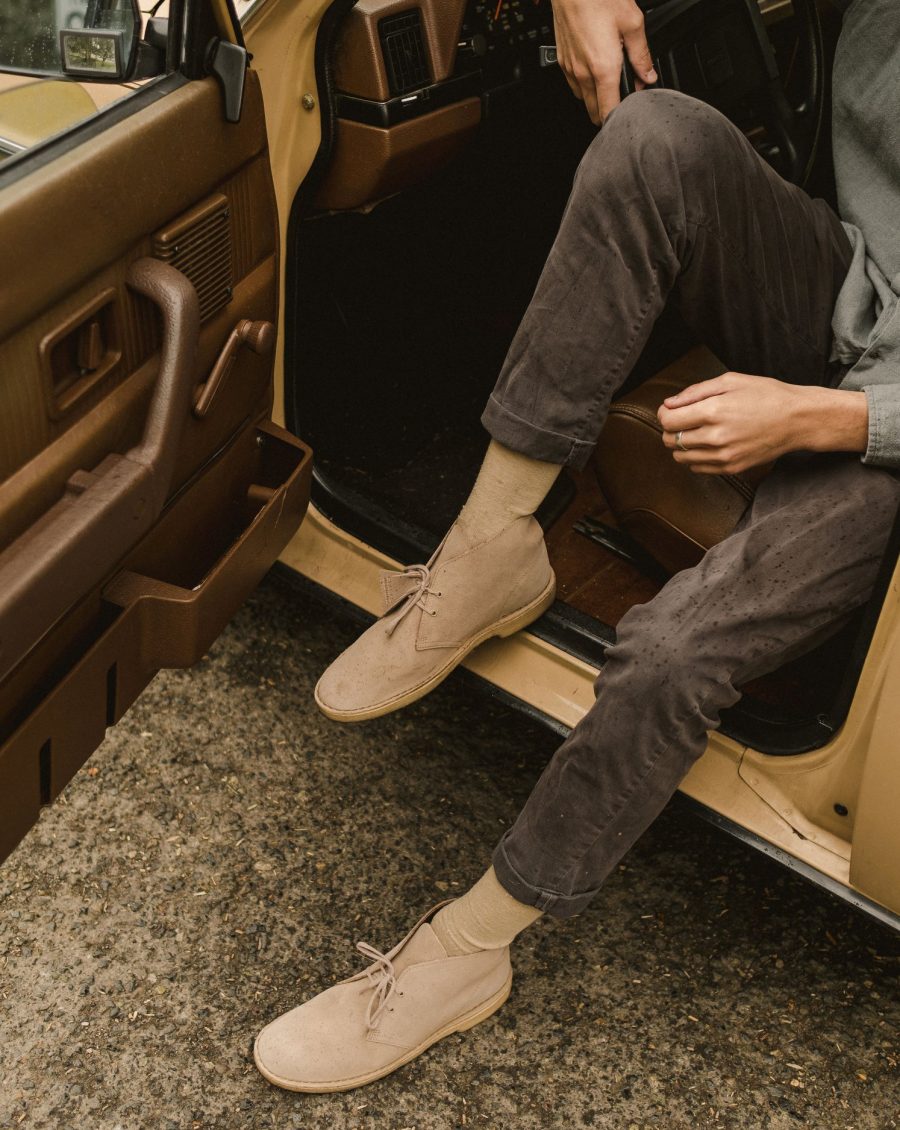 Chukka Boots or Desert Boots?
In simple terms, all desert boots are chukka boots, but not the other way around. Desert boots usually come in a more sandish color, and the soles are thick rubber instead of leather.
Another distinction is the material used. Desert boots are usually suede, while chukkas are generally leather. From a stylistic point of view, desert boots fall on the more casual side of the spectrum, and chukka boots tend to be more elegant and formal.
How to Wear Chukka Boots?
You might think of it as a vague assumption, but chukka boots do match with virtually anything you have in your closet.
Let's begin with the most basic of outfits – a pair of jeans and a T-shirt. A darker hue of blue for your jeans and a solid T-shirt will give you optimal balance and style.
If you want to bring that style up a notch, then that's where chukkas are most at home. For your next date, pick a pair of dark-colored chinos and a light-colored Polo shirt to create a stunning first impression, and you can even match that outfit with a sweater, weather permitting.
Lastly, there is business casual. Throw together a pair of khakis, a long-sleeved, white, button-down shirt, and a navy blazer, and you'll be rocking that next business meeting swanking confidence and style.