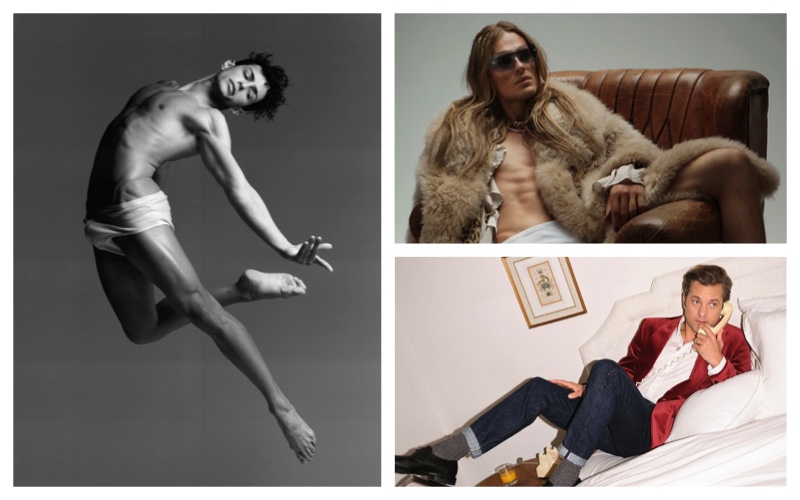 Photographer Hudson Rennan presents his new project, UNDER72. Ton Heukels embraces an edgy persona for a Lewis magazine editorial lensed by photographer Alfonso Anton Cornelis. Actor Joshua Jackson celebrates a stylish holiday season with J.Crew.
Jhonattan Burjack links up with jewelry brand Alan Crocetti as the face of its Deep Fantasy collection. It's coat season at Zara as model Quentin Demeester dons the brand's latest styles. Travis Barker signs on as one of Clocks + Colours creative directors.
United Colors of Benetton unveils its new fragrance campaign for We Are Tribe. Massimo Dutti enjoys a night out with its elegant evening wear collection. Ahmed makes a case for dressing with a splash of color in a Fashionisto Exclusive photographed by Wojciech Jachyra.