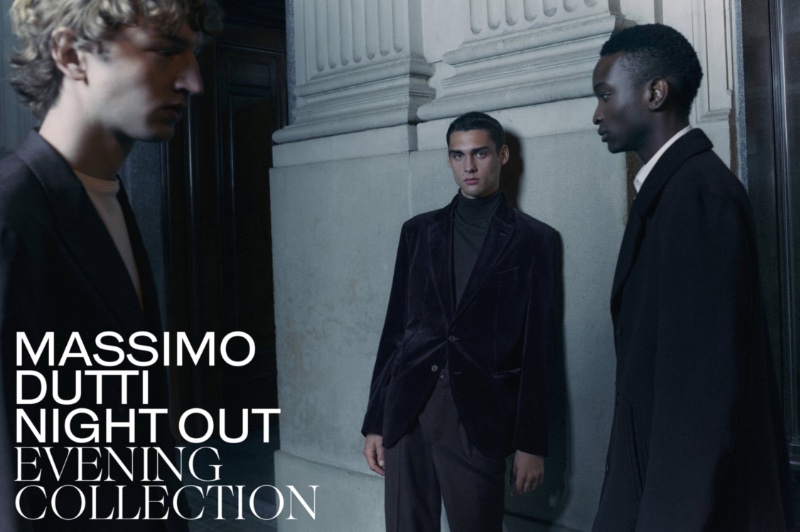 Massimo Dutti transitions from its Autumn Pages to a stylish Night Out, unveiling its new evening collection. For the Massimo Dutti man, there's flexibility when dressing for a night on the town. However, whether it's a casual or formal aim, one thing's constant—the season is all about black!
Massimo Dutti Evening Collection
Models Ludwig Wilsdorff, Oliver Kumbi, and Jaume Marti come together as Massimo Dutti's fashionable trio to inspire this holiday season. The men sport a wardrobe in predominantly black. Massimo Dutti stresses monochrome dressing with its latest edit. However, the occasional light neutral makes an exception.
Massimo Dutti proposes elegant pieces like its black bi-stretch wool suit blazer or velvet blazer for the man who desires tailoring for the season. On the other hand, there are plenty of casual engagements during the holidays. Massimo Dutti suggests an effortless cool with essentials, such as a tumbled leather jacket or black tapered rinse-wash jeans for less formal events.