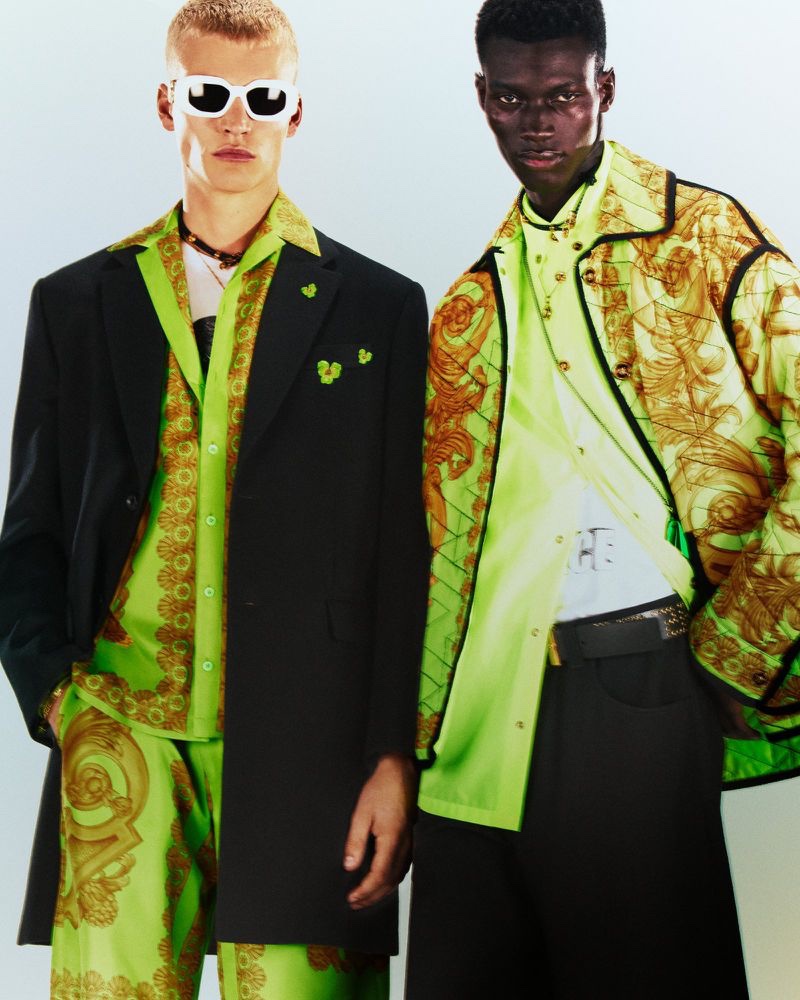 Versace embraces an exciting and daring new energy for its resort 2023 collection. The brand's menswear features vibrant acid florals and classic motifs, along with the iconic La Medusa and Biggie lines in all-new colorways. The Italian fashion house is staging a youthful rebellion through bold colors that'll make your wardrobe stand out like never before.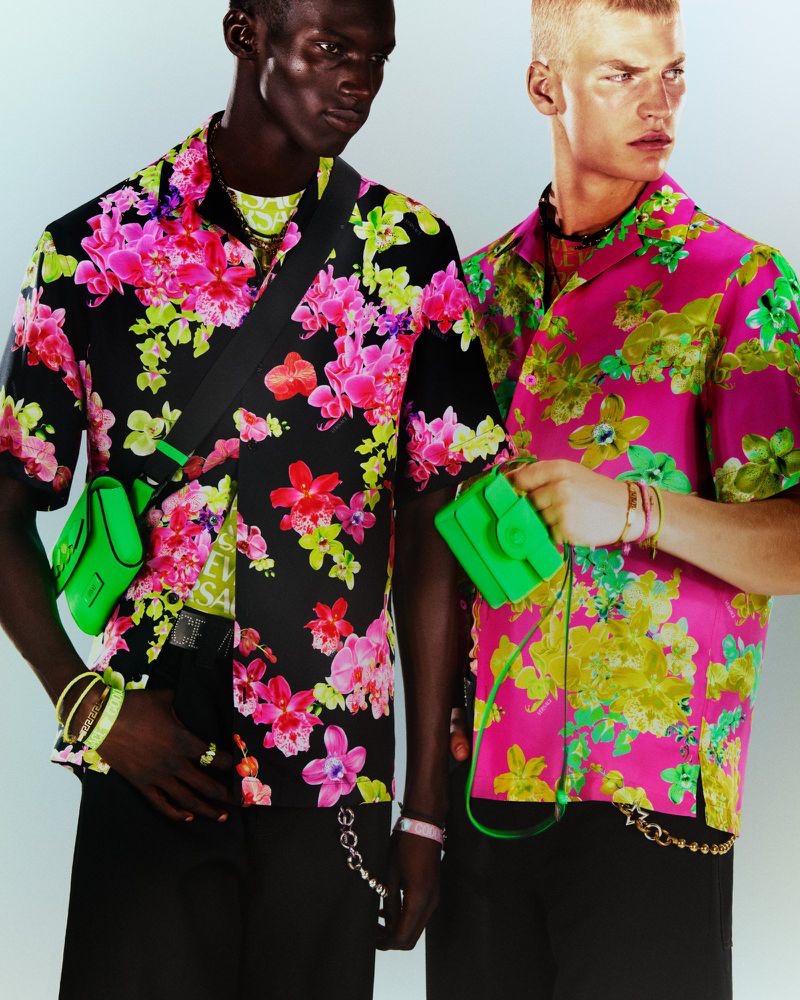 Versace Resort 2023 Campaign
Timo Pan and Momo Ndiaye take center stage for Versace's resort 2023 campaign, captured by photographer Thue Nørgaard. The stylish pair embodies a rebellious spirit in the new Orchid and Barocco 660 silk shirts from Versace. Stylist Jacob K adds to their look with black pants, yet anyone seeking a full matching set can opt for bottoms featuring the brand's vibrant prints.