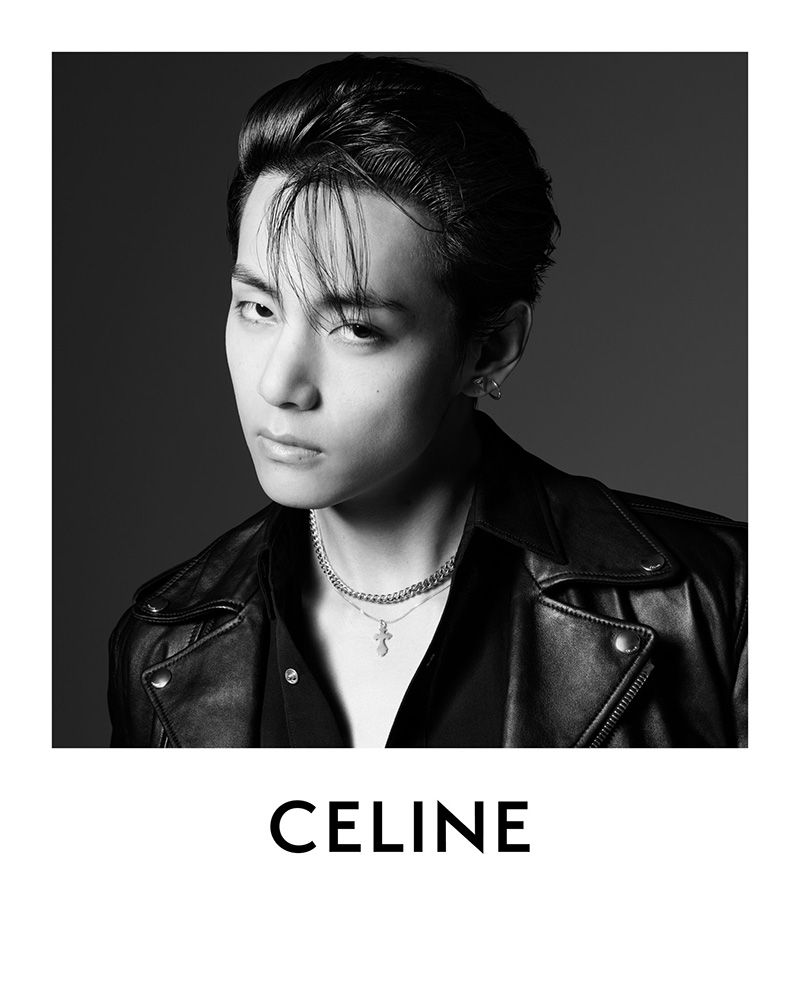 In the latest campaign for Celine, V of BTS fame embodies the essence of the brand's sleek sophistication. As Celine's global brand ambassador, V, also known as Kim Taehyung, brings an air of refined rebellion to the monochromatic visuals.
The stark black-and-white imagery, masterfully captured by Hedi Slimane, serves as the perfect backdrop for the tailored leather jackets and the slim silhouettes that have become synonymous with the brand. V's hair, slicked back with an air of nonchalance, adds to the advertisement's allure, mirroring the precision of Celine's aesthetic.
V for Celine Ad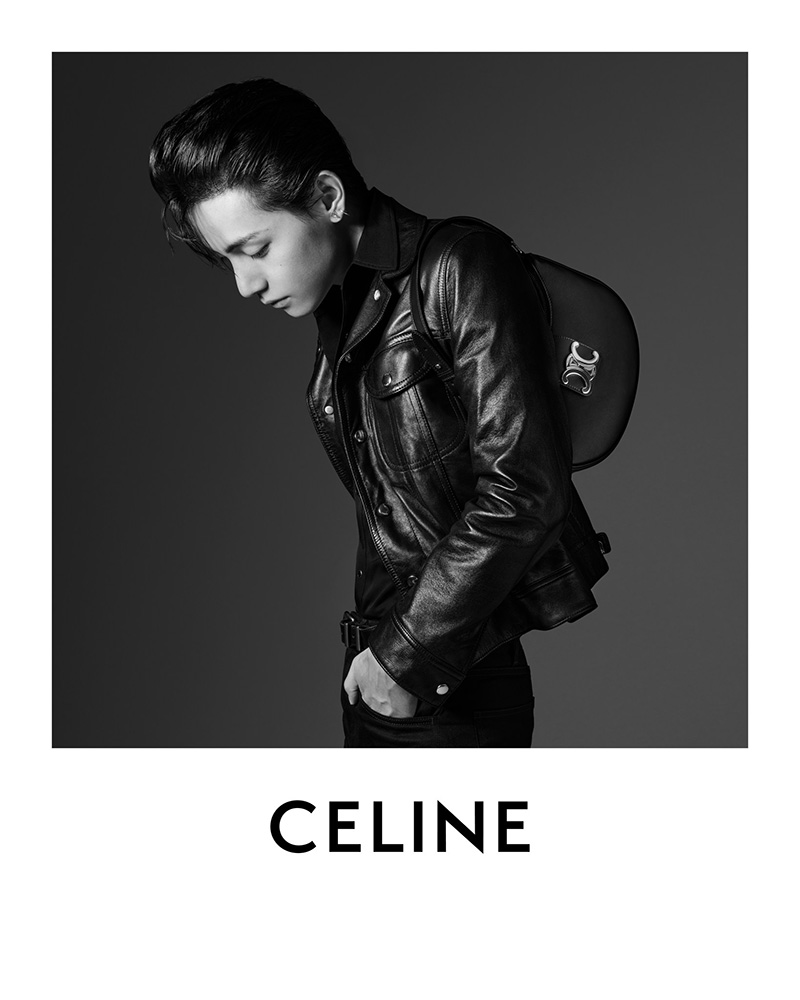 The campaign harmoniously balances the fashion house's legacy with its modern trajectory. V's attire—a synthesis of studded details and razor-sharp tailoring—exemplifies Celine's craftsmanship.
The leather's sheen, the fabric's drape, and the accessories' modest elegance all speak of a wardrobe curated for the contemporary man. V carries each ensemble with an innate confidence, his demeanor reflecting the brand's philosophy of understated luxury.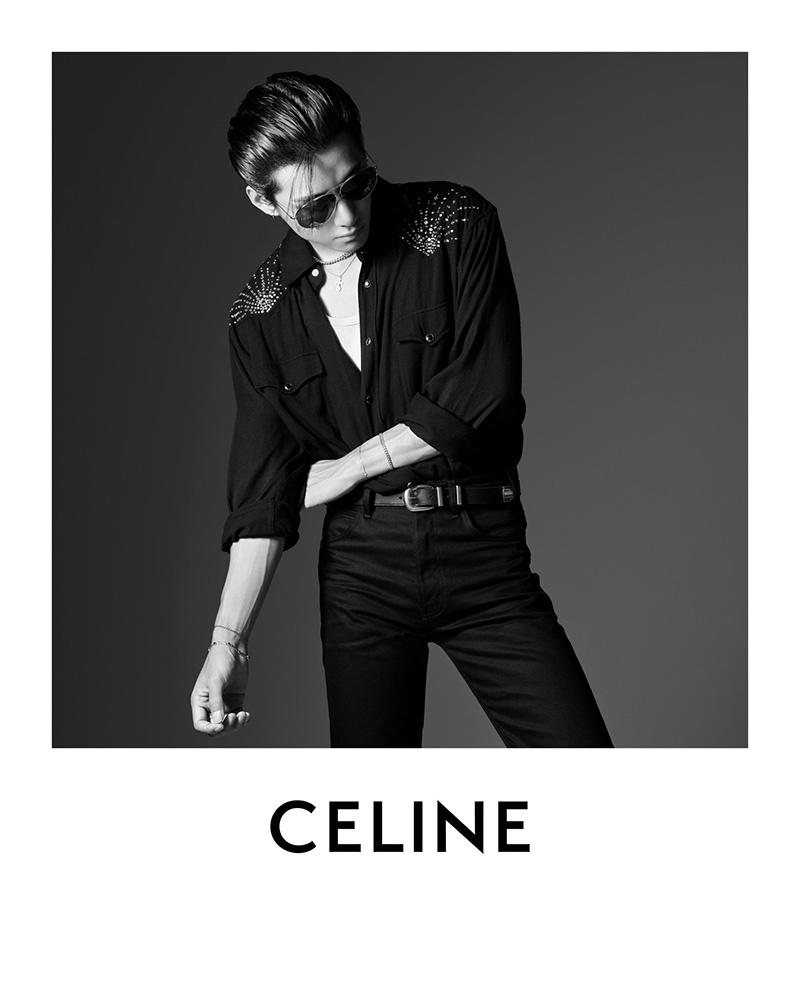 Off the camera, V is charting a dynamic course. In addition to evolving with BTS, V released his solo project, Layover, to great success​​. This multifaceted approach keeps fans in eager anticipation as V continues to explore and expand his artistic repertoire.
His work with Celine reflects his versatility, seamlessly transitioning from the sound studios to the echelons of high fashion.