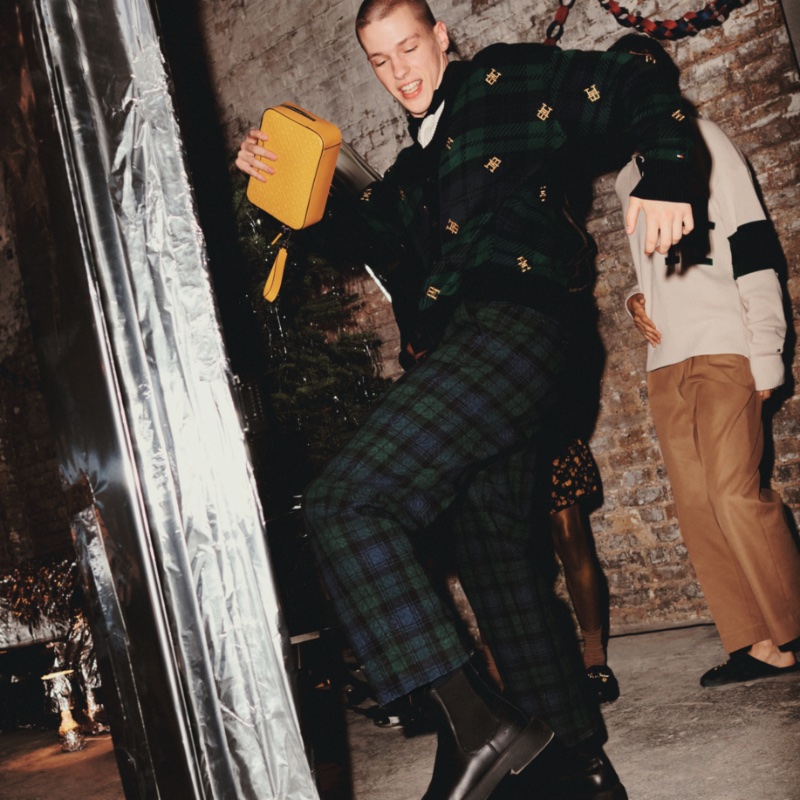 Tommy Hilfiger introduces its Festive collection and campaign, which pays homage to the brand's American heritage and distinctive aesthetic. The new collection features classic prep pieces with a twist, designed with high-quality fabrics that you can dress up or down for the right occasion. The holiday wardrobe offers versatile options, from house parties to festive dinners.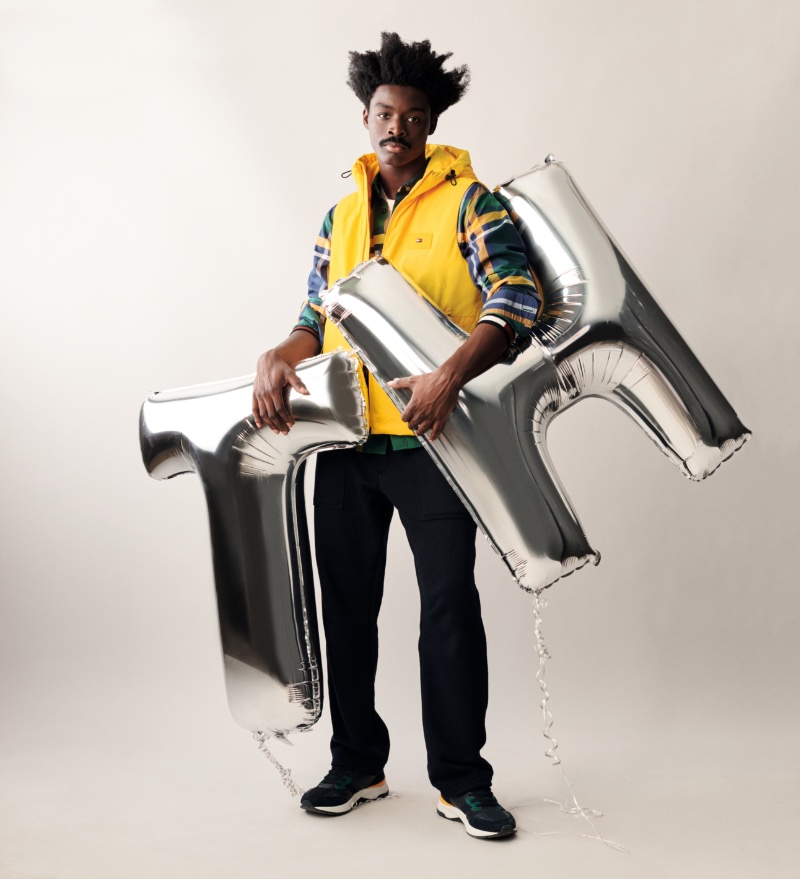 Tommy Hilfiger Festive Campaign
Drawing on East Coast pop culture and the styles of classic American prepsters, Tommy Hilfiger's Festive collection features varsity hoodies and oxford shirts with color block stripes and oversized silhouettes. Versatile and timeless garments such as the trench coat have been made in organic cotton to obtain a more sustainable version of the season's essentials. Meanwhile, plaid with the new TH monogram takes center stage. Wool knitwear and varsity-themed bomber jackets complete the Festive collection.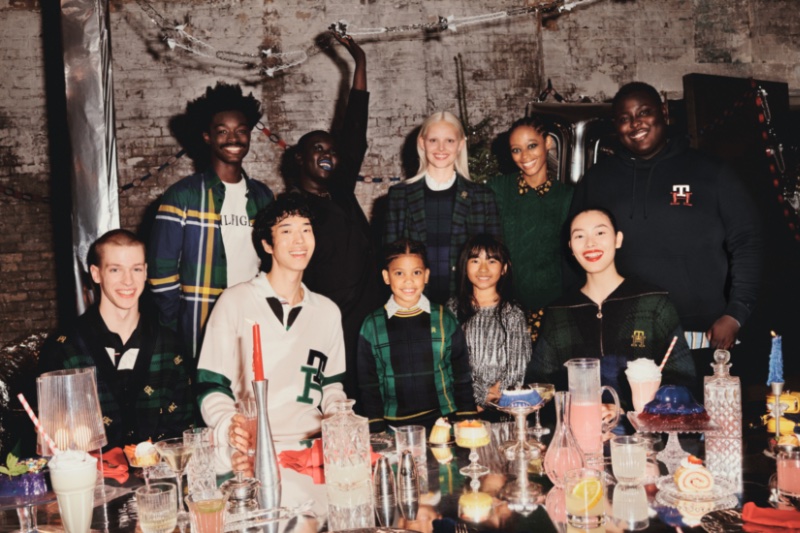 After its fall-winter 2022 campaign, Tommy Hilfiger continues to be inspired by Andy Warhol's Factory. The festive advertisement embodies Warhol's frequent parties and get-togethers that reflect a sense of community. The Festive campaign showcases a cast of creative individuals, including Sam Dilkes, King Owusu, Bwonhee Lee, James Corbin, Jay Jay, Luoyi, Bingbing Liu, Tara Halliwell, and Londone Myers.