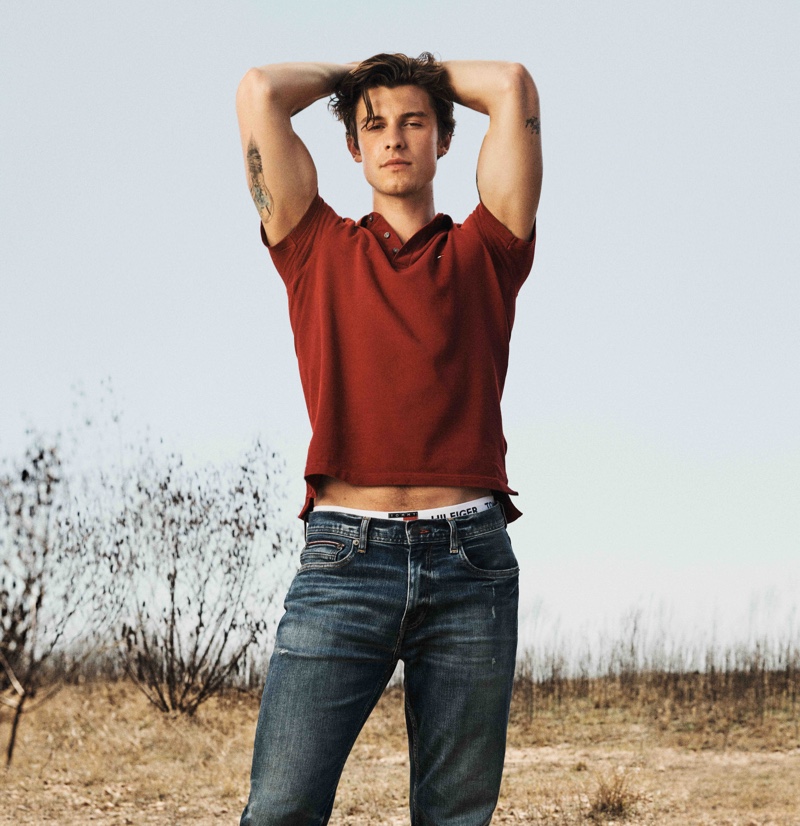 As the brand's new face for summer 2022, Shawn Mendes embraces Tommy Hilfiger's core red, white, and blue color palette. The singer is the face of the fashion house's "Classics Reborn" campaign, photographed by Craig McDean. Mendes is wearing pieces from Tommy Hilfiger's 1985 Program collection, emphasizing sustainability. For example, the 1985 polo is made of organic cotton and is part of the eco-conscious range.
With his upcoming "Wonder: The World Tour," Shawn Mendes collaborates with Tommy Hilfiger and its sustainability efforts, taking a positive step toward climate change himself. Mendes' tour will cut CO2 emissions by half per show compared to his previous world tour. Mendes will also wear eco-friendly Tommy Hilfiger ensembles for his tour, which will combine fabric and trims of earlier collections and historical deadstock fabrics.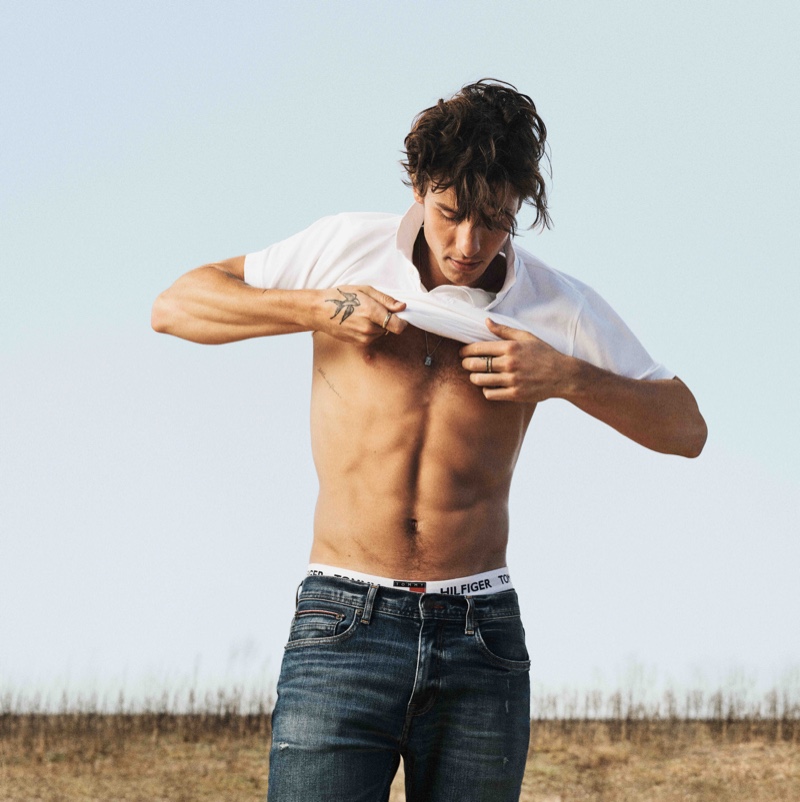 Shawn Mendes for Tommy Hilfiger Summer 2022 Campaign
Tommy Hilfiger wants to "Play It Forward" to continue its sustainability efforts. The 1985 Program, for example, employs organic cotton to cut CO2eq by around 48 percent and avoid 692 tons of emissions. Shawn Mendes also appears in the advertisement wearing denim jeans made of 20 percent post-consumer recycled cotton, which requires less water and energy to produce.
Related: TAKE A CUE FROM TOMMY HILFIGER'S MODERN PREP STYLE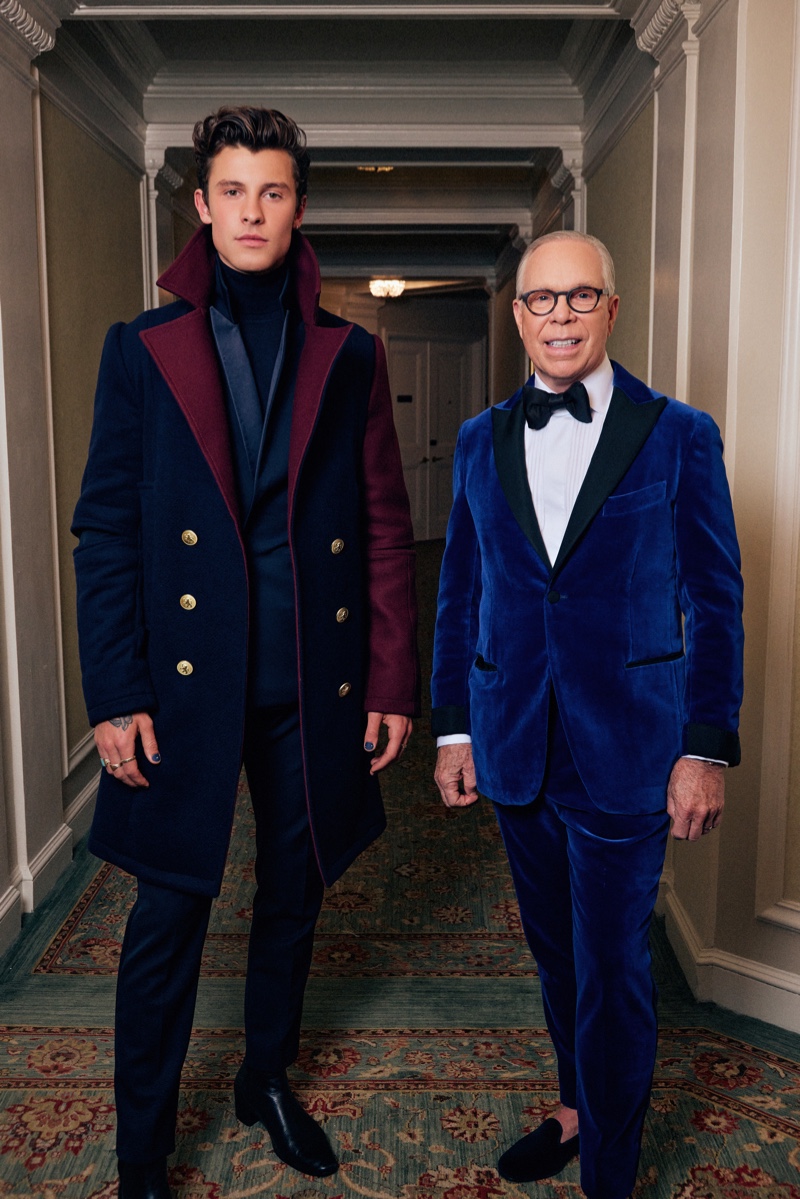 Tommy Hilfiger's new campaign, which stars Shawn Mendes, is neither the beginning nor the end of this extraordinary collaboration. The pop sensation recently sported a Tommy Hilfiger ensemble to New York's iconic Met Gala. Mendes will also co-create a capsule collection for Tommy Hilfiger in spring 2023.
"Shawn's not only a multitalented musician–he also represents a new generation of Futuremakers who understand the need for action," explains Tommy Hilfiger. "By joining forces with Shawn to learn, share and innovate, we can build upon what we've already achieved and take our sustainability journey to the next level." The designer adds, "While we recognize we still have a long way to go, together we can build even more awareness to make a positive, lasting impact."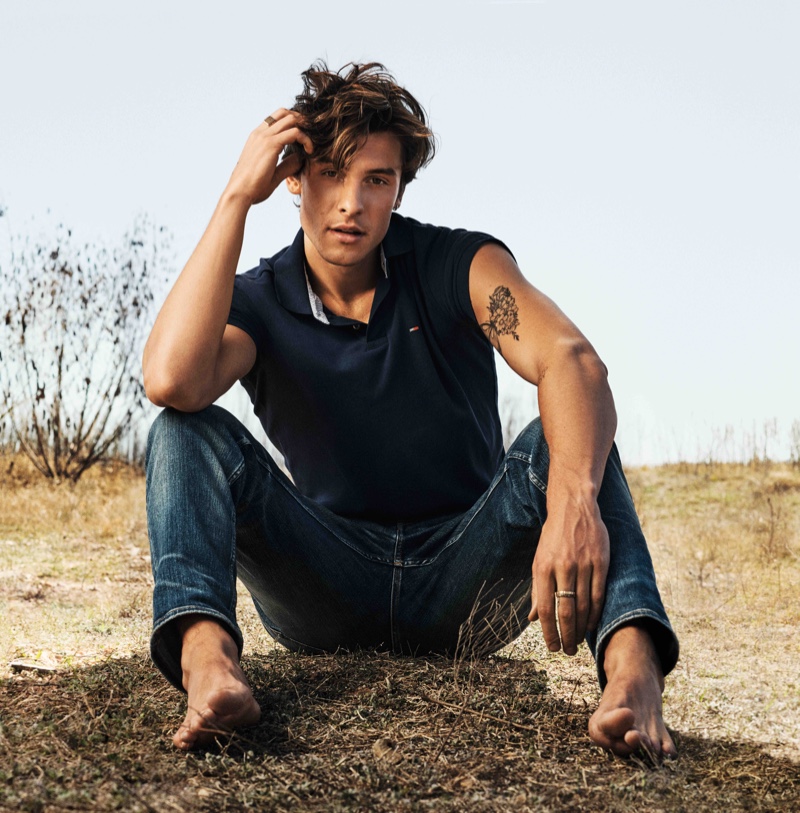 Shawn Mendes discusses his relationship with Tommy Hilfiger: "I've always been inspired by Tommy and the iconic brand he built, and I'm excited to share our journey together with my fans." Mendes continues, "Everyone has a role to play in creating a more sustainable future and I'm inspired to see what we can achieve. I look forward to learning from each other, exploring how creative reimagination can have a positive effect on the fashion industry, and sharing what living more sustainably means to me."