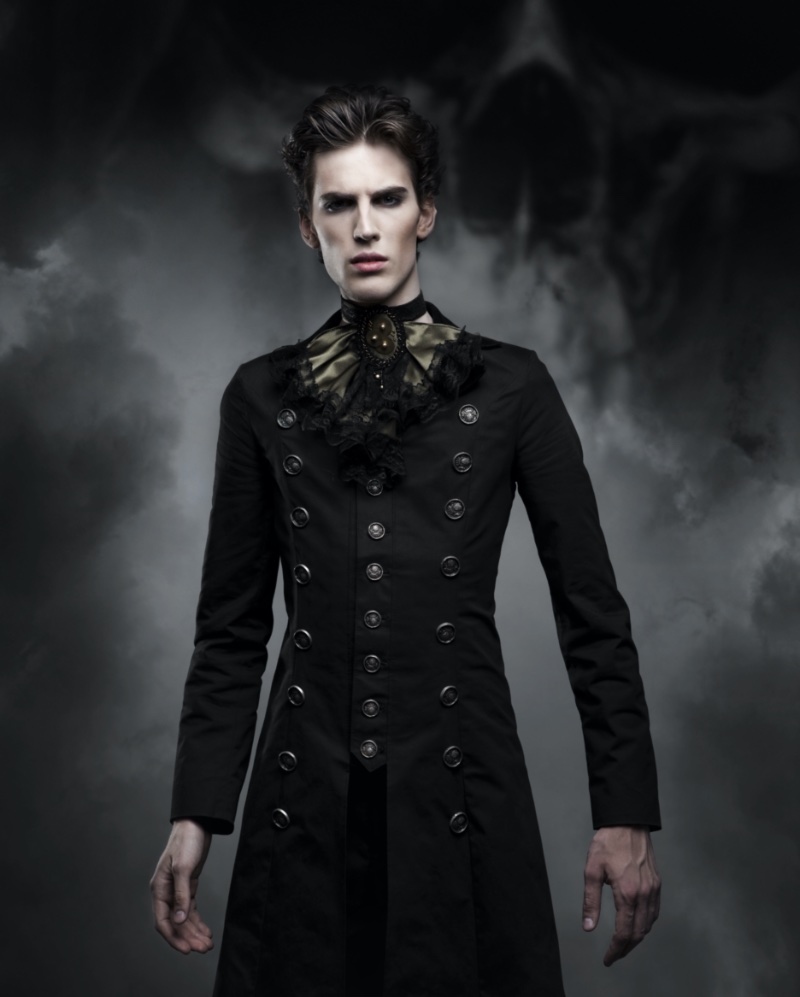 In a world where fashion trends often come and go in the blink of an eye, the Gothic style has stood the test of time, continuously evolving while remaining true to its dark, distinct, and enigmatic roots. Particularly among men, Gothic fashion remains a celebrated form of self-expression, deeply woven into the fabric of the subculture it originated from.
This overview ventures into the mysterious world of men's Gothic fashion, unearthing its influences, essential elements, and versatility, enabling it to fit seamlessly into everyday wear and special occasions.
Understanding Gothic Style for Men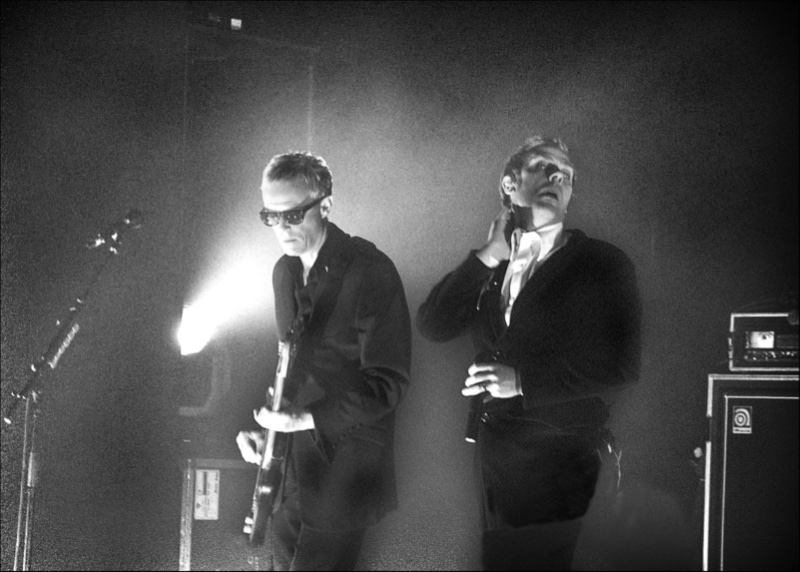 When we think of men's goth fashion, it's often shrouded in a fascinating enigma. This distinctive style is deeply rooted in the goth subculture, which emerged in the late 20th century.
Beyond merely a dress code, Gothic fashion for men is a tangible manifestation of the undercurrents of this subculture, particularly its close association with Gothic music and the influence of iconic bands such as Bauhaus.
The style embodies the spirit of a diverse group of people, from introspective poets to bold musicians, who have each contributed their unique essence to the evolution of men's Gothic clothing.
Key Elements of Gothic Fashion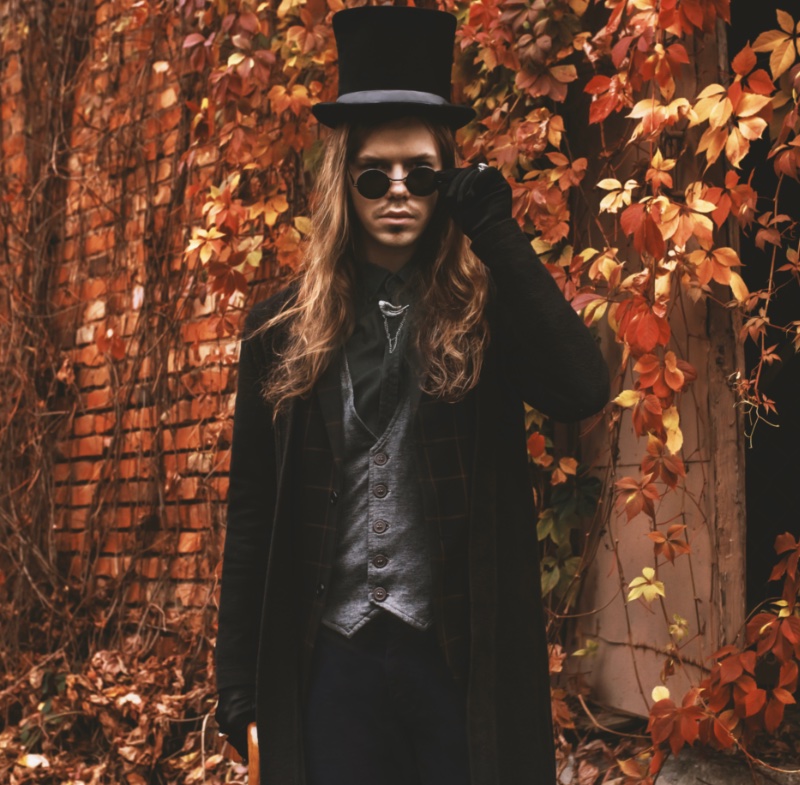 To fully appreciate and understand men's Gothic fashion, we need to delve into the core elements that define it. This style is, above all, deeply connected with the color black, which symbolizes its mysterious and enigmatic allure. Black pants, shirts, jackets, and tailoring form the essential wardrobe, each contributing to the dark and intense aesthetic.
However, men's Gothic fashion goes beyond a monotone color palette. It's about pushing boundaries, and distinctive designs play a significant role in achieving this. From the dramatic flair of Gothic jackets and long coats to the unconventional allure of kilts and vests, each piece is designed to stand out. Even the more casual clothing, such as t-shirts and tops, are marked by unique details that set them apart from mainstream fashion.
An integral part of the style is the bold and daring accessories ranging from leather collars and black rings to the almost theatrical use of top hats. Tight leather pants are another staple, contributing to the overall bold aesthetic. And no discussion would be complete without mentioning the quintessential Dr. Martens boots, revered for their large, bulky soles and detailed design.
Punk Goth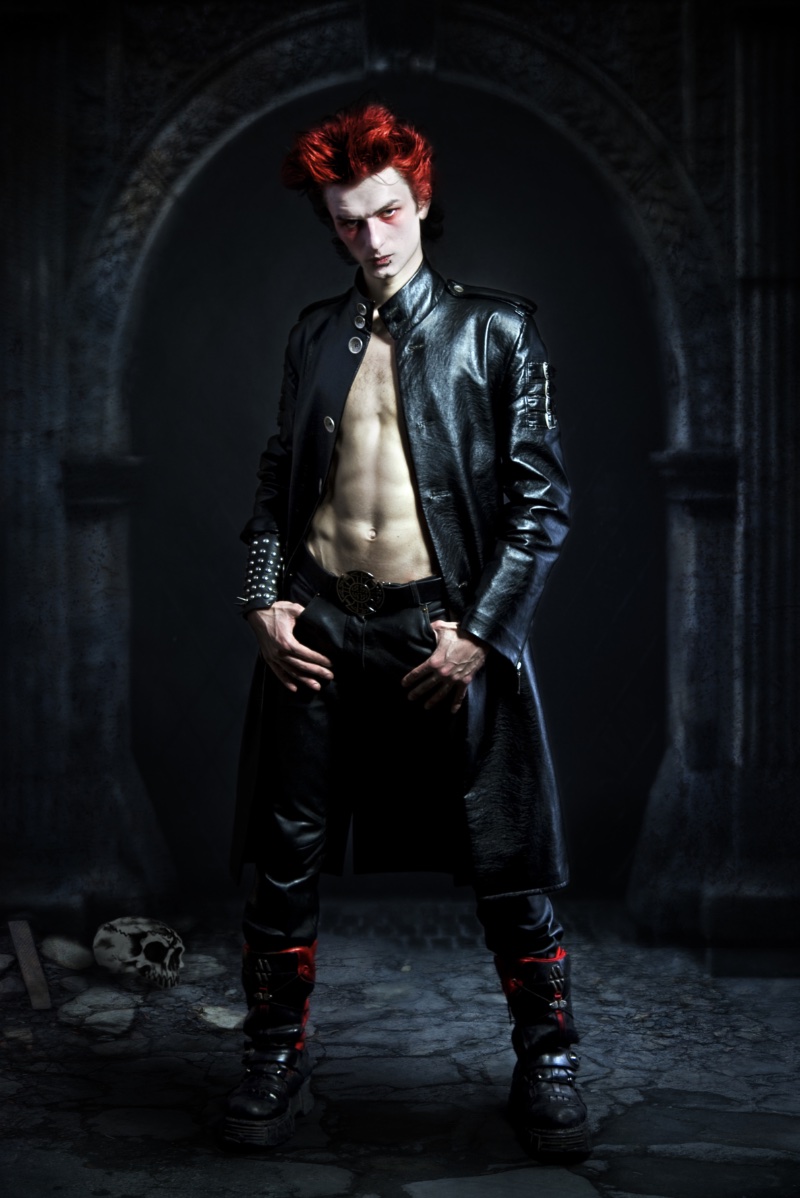 Interestingly, Gothic fashion also bears the hallmarks of punk influences. This fusion, known as punk goth, introduces a rebellious twist to the traditional style, adding a new layer of complexity and dynamism. This influence is evidence of the style's evolving nature, reflecting its ability to absorb, adapt, and redefine itself in contemporary fashion trends.
Incorporating Gothic Style into Everyday Wear
Contrary to popular belief, the Gothic aesthetic is not reserved solely for special occasions or grand displays. Instead, it can be a part of your daily attire, providing a unique charm that sets you apart.
Picture yourself in a black lace-up shirt and jeans for a practical yet intriguing look. Many options are available, from long sleeve shirts with ruffles to oversized hoodies catering to various personal tastes.
Casual Shirts
Shirts form a core element of the casual Gothic wardrobe for men. These shirts come in cotton or lightweight velvet fabrics, often embellished with distinctive features such as lacing, ruffles, fraying, or subtle embroidery.
The color black is predominantly used, though variations with deep purples, reds, or greens are not uncommon. The beauty of a Gothic shirt lies in its ability to combine comfort and style, enhancing your everyday look.
Shoes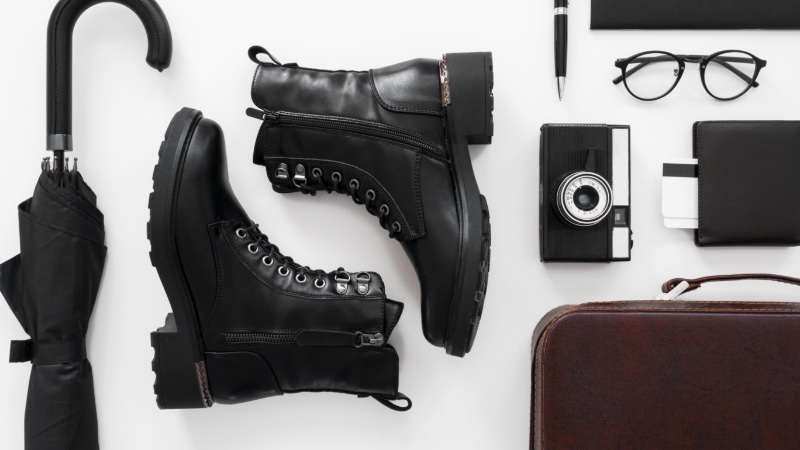 In an informal style, footwear tends to be more relaxed yet distinctive. Boots are widespread, ranging from combat boots to high tops, typically in black or other dark colors. They may have metal details or lace-up fronts, further contributing to the Gothic aesthetic.
Jeans & Trousers
Jeans and trousers are essential to casual attire. Though more straightforward than their formal counterparts, they often feature dark colors and exciting elements such as adjustable straps, contrasting stitching, or lacing. These details add an intriguing visual appeal to the outfit. The fit can range from slim to relaxed, based on personal preference and comfort.
Intricate Hoodies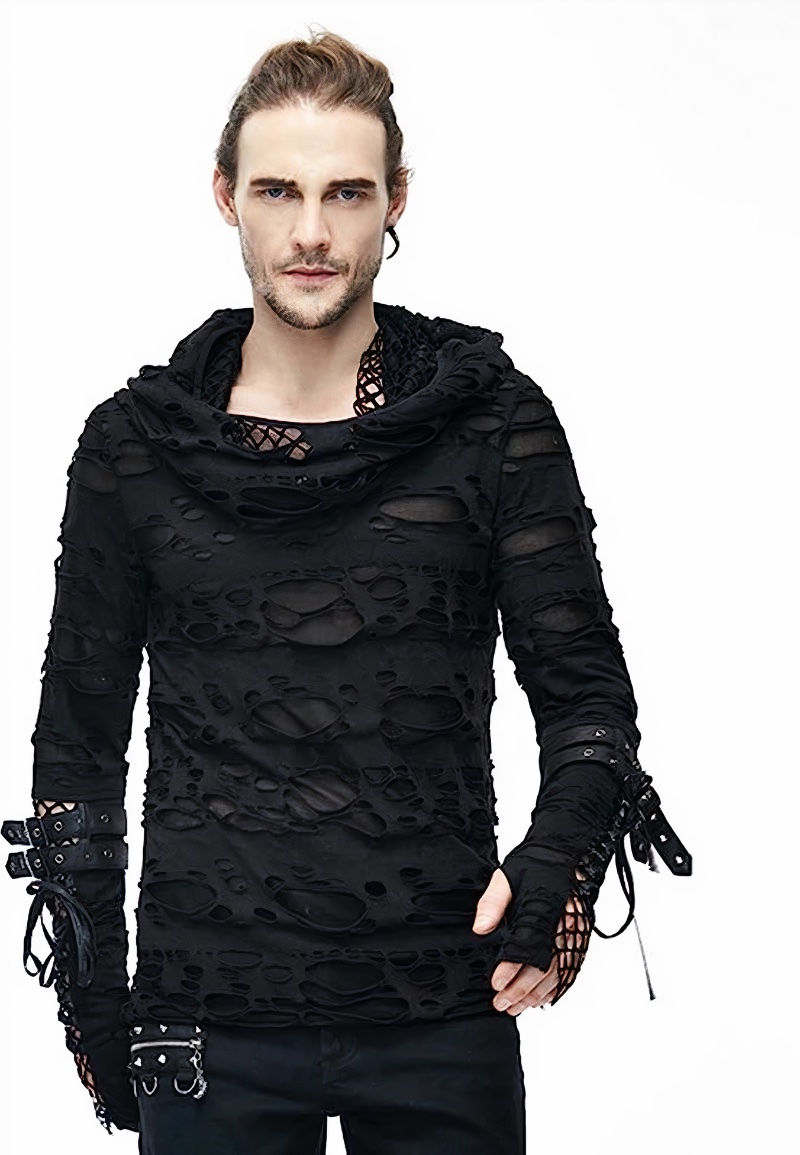 Elaborate hoodies are another popular choice in the realm of casual wear. These comfortable pieces often carry unique Gothic motifs such as skulls, ravens, or intricate patterns and materials. Made from thick, durable fabrics like cotton; these hoodies make a strong fashion statement while prioritizing comfort and versatility.
Everyday Accessories
Accessories, as always, play a significant role in the Gothic style. Casual fashion accessories might include wristbands, rings, or necklaces featuring Gothic motifs like skulls, bats, or crosses. Made from leather, silver, or pewter, they contribute a visual interest to the overall look.
Dressing in Gothic Style for Special Events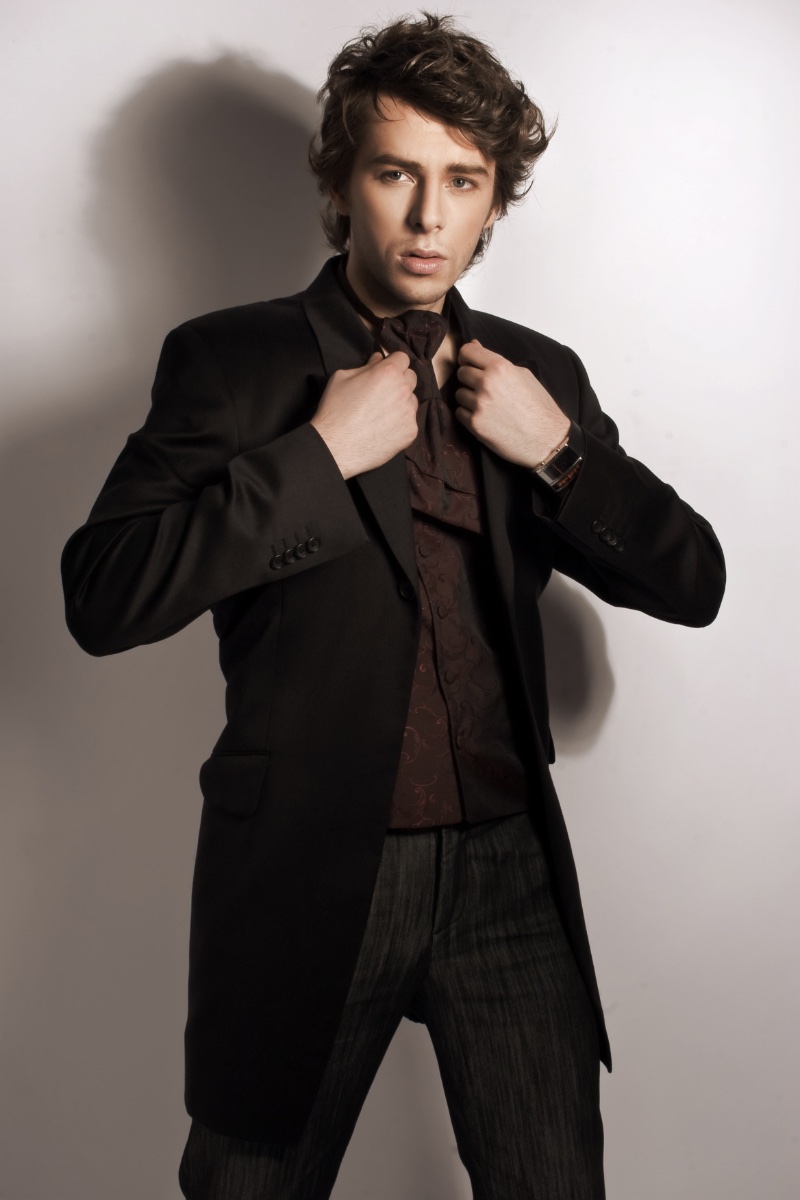 For those wishing to create a distinctive impression at social events or special occasions, the Gothic style offers an exciting avenue to stand out. Essential clothing items like vests, long coats, and jackets can be integrated into your outfit to create an impactful statement.
At its core, the style is about confidently expressing your individuality through bold and unconventional fashion choices.
Gothic Vests
Gothic vests are a classic staple of formal attire. They can come in various fabrics like velvet, brocade, or leather, often adorned with metal details such as buckles and chains. Black is a traditional choice, but deep shades of purple, red, or green are also commonly used in the Gothic palette.
A well-tailored vest can accentuate your physique and add a touch of sophistication to your ensemble.
Long Coats & Jackets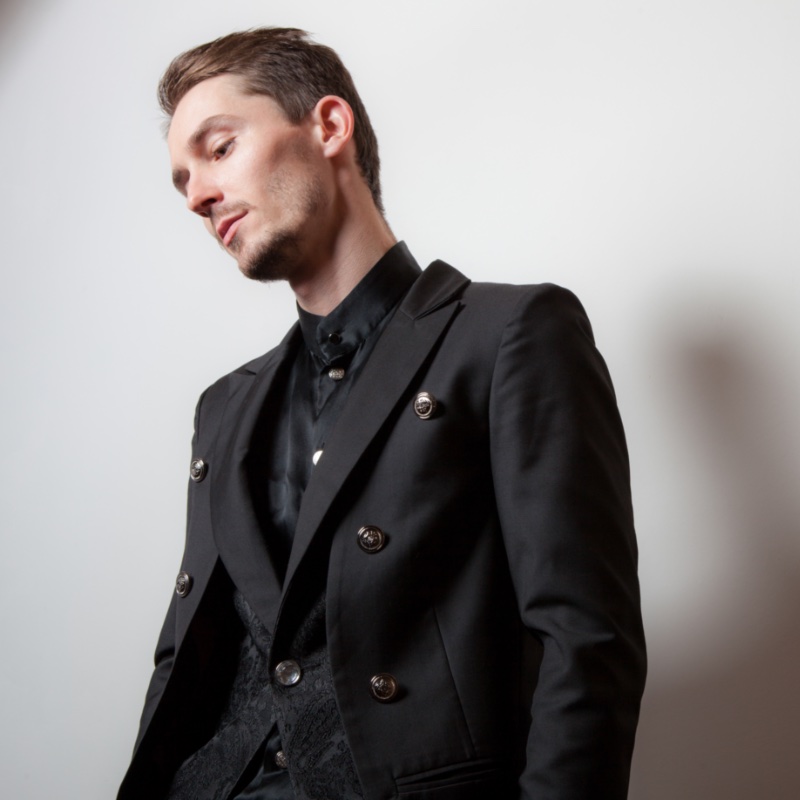 Long coats and jackets, particularly those made from luxurious materials like velvet or brocade, are another essential element of formal Gothic wear for men. These garments often feature elaborate designs, such as decorative buttons, ornate embroidery, or lace trims, further enhancing the Gothic aesthetic.
Designs can range from tailcoats and frock coats to military-style jackets, creating a unique silhouette and adding an air of mystery and allure.
Trousers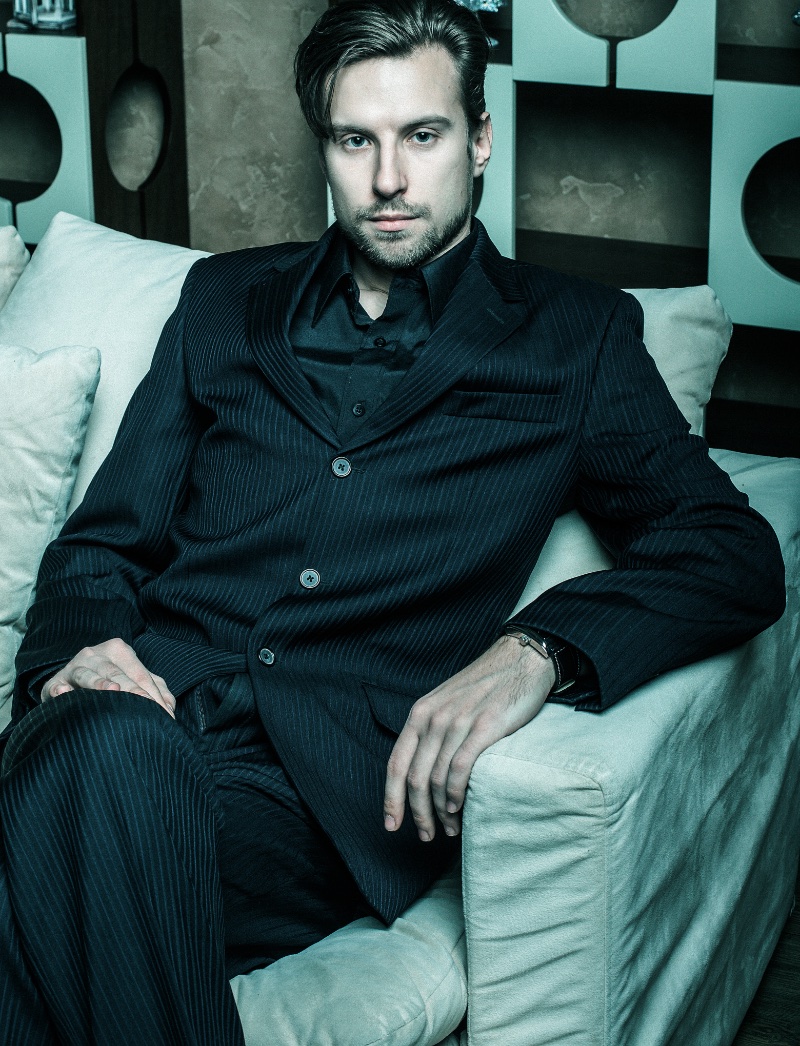 While the top pieces of formal Gothic wear can be pretty elaborate, trousers tend to be simpler, usually in dark colors to match the rest of the outfit. However, details such as lacing, buckles, or a stripe down the side can add an interesting visual element. The fit is typically slim to maintain a sleek and elegant profile.
Shirts
Shirts for formal events are typically detailed and made from luxurious fabrics like silk or lace. They can feature high collars, ruffled fronts, or puff sleeves for a touch of Victorian-era influence. The color scheme can vary, but white and black are the most common choices to contrast with the darker hues of the rest of the outfit.
Footwear
Footwear is an essential part of the Gothic aesthetic. Formal wear typically calls for polished boots or shoes, usually in black. They can be plain or decorated with buckles or lace-up details. The key is to choose a pair that complements the rest of your outfit, whether it's a simple addition or adds to the overall drama of the look.
Accessories
Finally, accessories play a significant role in Gothic fashion. They can range from traditional items like cufflinks, pocket watches, and tie pins to more unconventional ones like chokers or arm warmers. Accessories often feature motifs like skulls, bats, or crosses, typically made from silver or pewter.
They are decorative and symbolic, representing different aspects of the Gothic subculture.
Gothic Makeup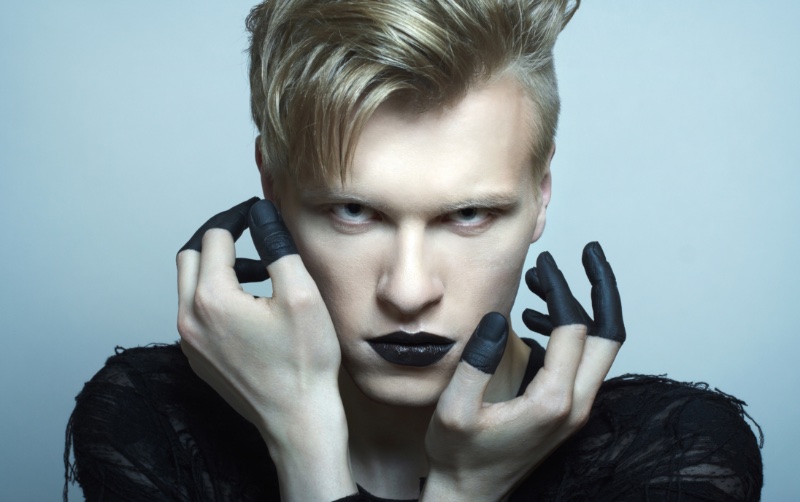 The Gothic aesthetic is a unique fashion expression renowned for its adaptability. It accentuates your natural attributes and personality effortlessly, providing an inclusive palette that embraces all. The deliberate application of makeup is a cornerstone of this style, as it helps create a dramatic, captivating look.
Eye makeup featuring dark, intense eyeshadows—whether in saturated blacks, deep purples, greens, or even rich metallic hues—provides the opportunity to craft a vivid contrast. This amplifies the overall aesthetic and instills a sense of depth and intrigue in your look.
Lighter skin tones can be complemented with a stark white or lightly tinted foundation to enhance the natural complexion subtly. A hint of blush can also add a touch of color, providing a gentle contrast that speaks volumes in its subtlety.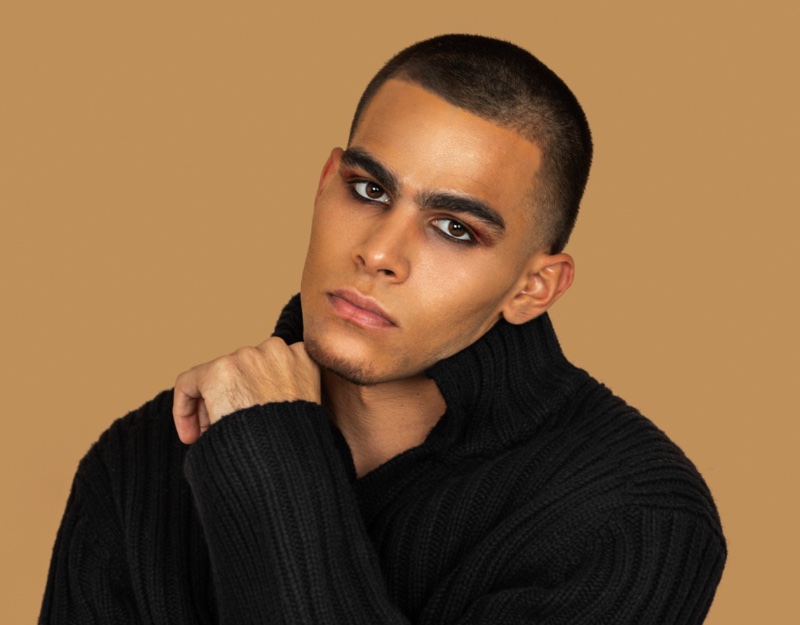 The Gothic style doesn't set rigid standards, but instead, it encourages a celebration of diversity. For instance, the aesthetic's affinity for vibrant, dark hues opens up many possibilities for those with darker skin tones. Bold, intensely pigmented matte lipsticks in burgundy, plum, or black shades can make a compelling statement.
Similarly, eyeliners and jewel-toned eyeshadows can contribute to a rich, stunning look that aligns with the Gothic aesthetic, subtly enhancing the natural skin tone.
Tailoring the Gothic Aesthetic to Your Taste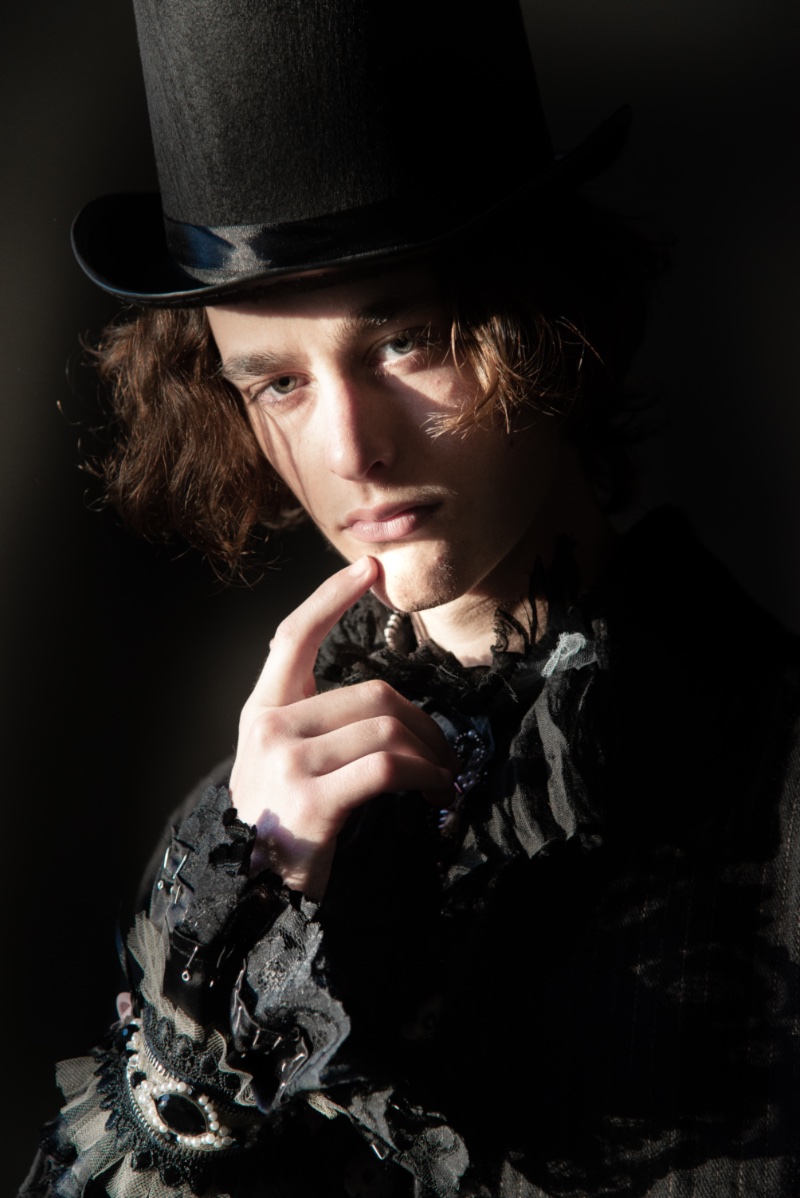 One of the remarkable attributes of the Gothic style is its flexibility and adaptability, allowing it to be tailored to suit individual preferences. When selecting Gothic male clothing, focus on fit, size, and materials to ensure maximum comfort while exuding style. This personalization allows the aesthetic to be more than just a clothing style; it becomes an expressive extension of one's personality.
Gothic fashion is more than just clothing; it's a lifestyle and a form of self-expression that extends beyond traditional fashion norms. Whether dressing for daily activities, a special occasion, or even tailoring your business attire, the style offers endless possibilities to express your unique identity and stand out. So, dive in, explore, and don't be afraid to let your personality shine through your Gothic-style choices.
Final Words
Gothic fashion for men is more than a mere style statement; it's a living embodiment of a unique culture, an expression of individuality, and a tribute to the music that fuels its rhythm. Its dark charm and bold aesthetics draw a rich tapestry that transcends the boundaries of mainstream fashion, offering a customizable canvas to those willing to explore its depths.
Regardless of your personal style or daily routine, Gothic fashion can be adapted to represent your unique identity, making a lasting impression. It's a style as intriguing as it is timeless, inviting you to immerse yourself in its captivating embrace.