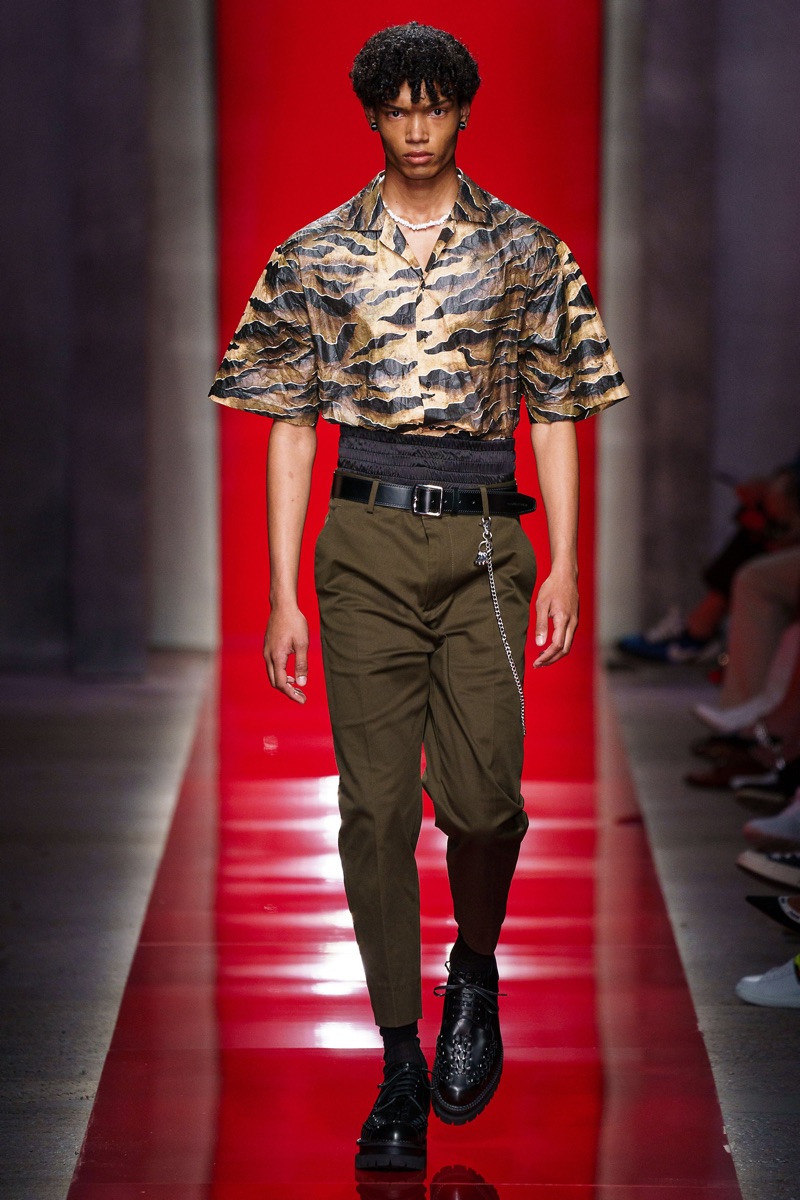 If you thought the passion for camouflage and khaki green clothing was so 2019, think again. Brands like Paco Rabanne, Sacai, and Dsquared2 continue to be inspired by the military, with fabrics and cuts revealing that fashionistos just can't get enough of this look. Celebrities like Kanye West to Tiny Tempah have been wearing it season after season. Although styles and cuts may change, the passion for uber-cool green and khaki outfits is one of the longest-lasting in the millennium so far. If you're thinking of adding one to your wardrobe, watch out for these hot trends in the spring/summer season.
Military Glam
Donning a military look does not mean having to 'dress down' or sport an overtly rugged look. Dsquared 2's spring-summer 2020 designs show that military-style can be as glam as any look. In this brand's case, khaki green slim-fit trousers are paired with something a little unexpected: a kimono-style silk top (wideband and all) bearing wild animal inspirations. The overall effect is a marriage of high fashion and chic urban vibes that take traditional army wear and turn it on its head.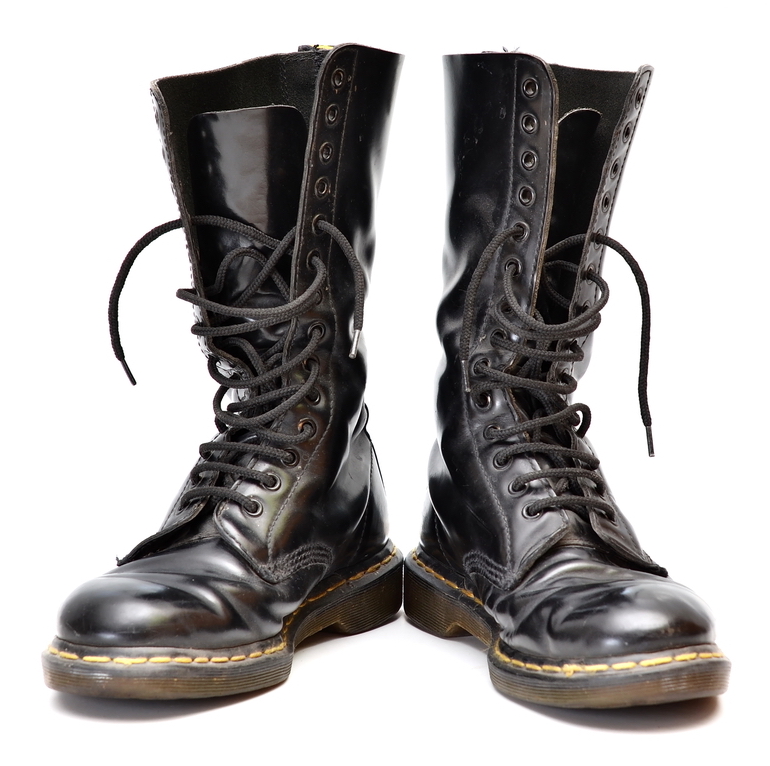 Military Accessories
Men into casual looks are jazzing up their everyday wear with military-focused accessories. Smart tactical watches have rugged designs but also boast features that help wearers train, diet, and even improve their sleep. Military-inspired watches either bear khaki or camouflage designs or have features that make them extra resilient. Some have a type of crystal that is virtually indestructible, while others offer users the option to display the time in a military format. Additional accessories to watch out for include Dr. Martens-style boots, khaki, and/or camouflage-printed wallets and belts.
Safari Vibes
Dsquared2 also has an irresistibly wearable safari suit in army green, featuring shorts and a classic safari jacket with double pockets (upper and lower). Worn with high-cut brogues and mid-calf-length socks, the look lies somewhere between a boy scout and army commander. Pair it with an animal print anorak, and you're good as gold.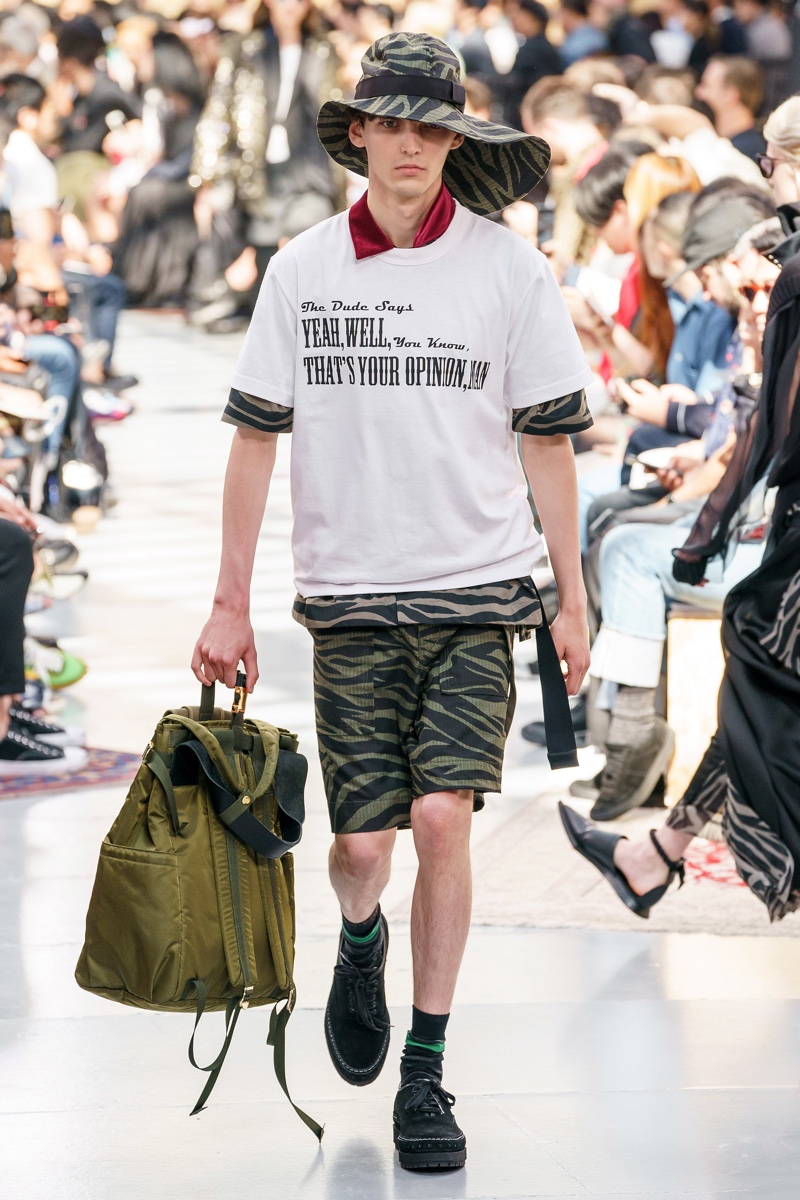 Military Meets Desert
Sacai's spring-summer 2020 collection for men is a creative fusion of military and desert wear, with oversized military overcoats paired with camel-hued lapels and pocket linings. The trend extends to sportswear, where jackets are divided into knitted and camo sections, the latter bearing imagery of trees and natural scenery. Military touches are subtle yet present, with outfits such as this paired with large khaki green gym bags. A great look for the trendy urbanite who likes to end a day at the office with a workout at the gym.
New Camo Inspirations
Instead of sporting 'flat' camouflage-printed pants, why not add a bit of texture and use creative patches of blue and green to create your interpretation of the camo pant? To add to the layered effect of this garment, big pockets where you can keep money and keys add a note of practicality. Pair this pant with a cream-colored knit sweater in the springtime and a plain black Tee in the summer.
Taking one look at top fashion shows and brands across the globe, and you will see that the military touches abound and, indeed, make up a large chunk of men's fashion collections for many brands. From rugged accessories like watches and bags to elegant trousers worn with silk and other delicate materials, military looks are providing much more leeway than in the past. Sometimes the inspiration is subtle and comprises a belt, khaki green accessory, or aviator glasses. The sky is the limit, and thankfully, fashionistos have many more options than the classic army jacket and fatigue pants.