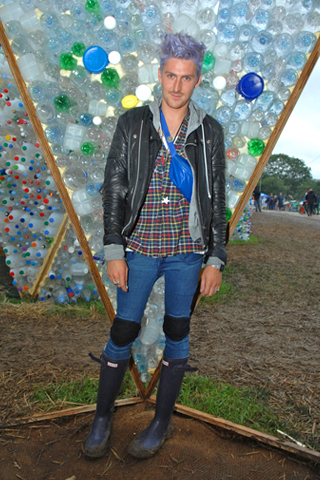 On his relationship with Agyness Deyn:
"I'm not stupid. I know that Agyness being a muse and friend has helped get my brand out there because she garners so much attention, but it's not a contrived fashion friendship. We'll get ready together in our apartment and she'll be on the toilet while I'm in the shower. We've been friends since we were 13. We're from the same village. Where I live now is a flat we own together - we moved in together when I was 19 and then she moved to New York about three years later." - Henry Holland
Read more of the interview at the Guardian.