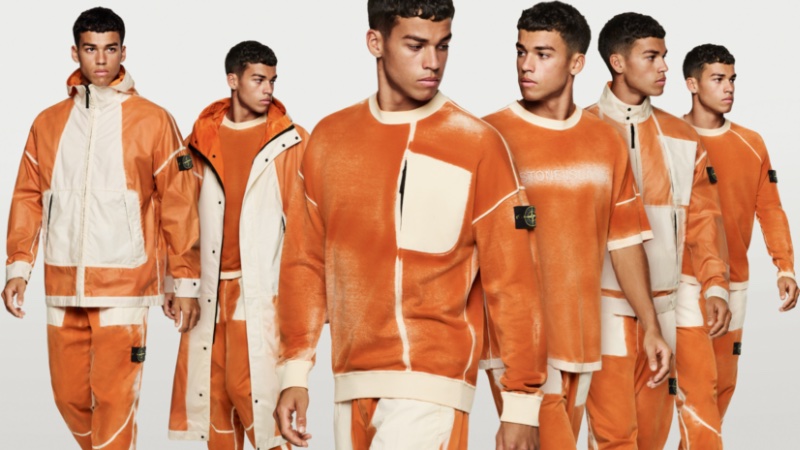 In a world where mass-produced fashion is ever-present, Stone Island has remained committed to its artisanal roots, as demonstrated by its spring-summer 2023 Hand-Sprayed collection. Delving into the details of this revolutionary line, one is struck by the marriage of technical innovation and the human touch, elevating the garments into wearable art pieces.
At the heart of the collection lies the evolution of Stone Island's heritage Mussola Gommata fabric. The fabric becomes water and wind-resistant by laminating lightweight cotton muslin to a transparent polyurethane film with a canvas texture. But it's the hand-spraying process that makes these pieces genuinely remarkable. 
Stone Island 2023 Hand-Sprayed Collection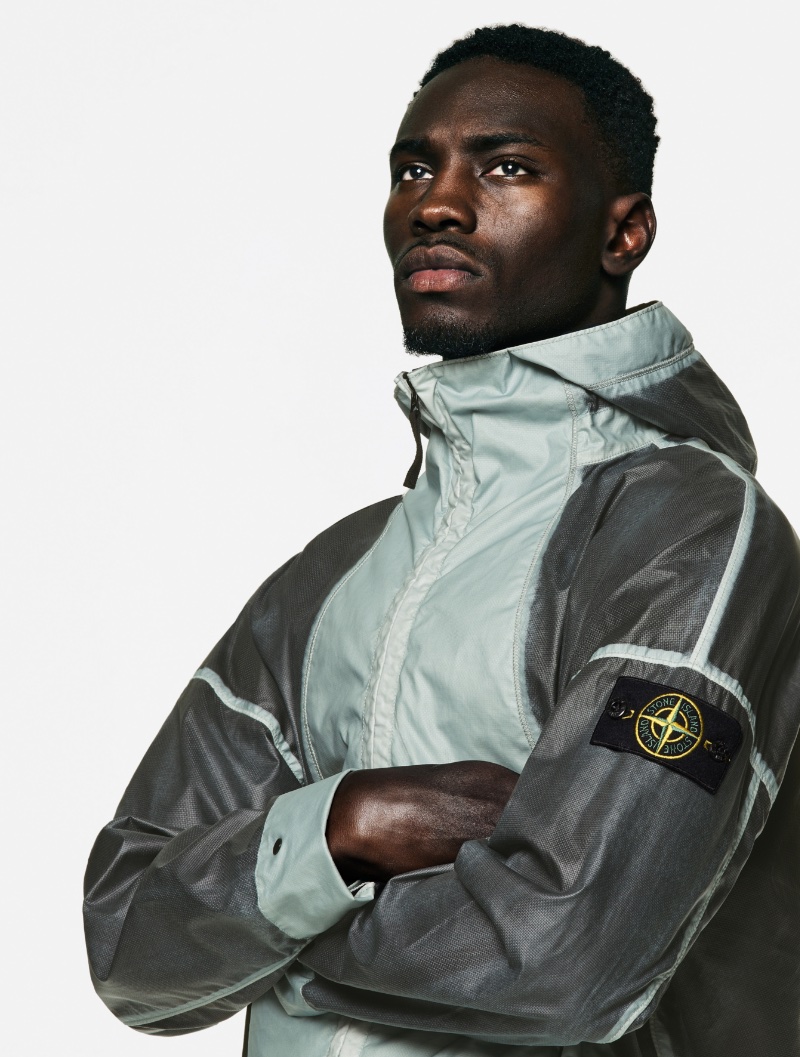 Each garment is dyed and manually sprayed inside with a contrasting color, revealing an effect that varies according to the garment's architecture. This lends a unique and unrepeatable three-dimensional effect, making every piece a testament to Stone Island's dedication to craftsmanship.
The Hand-Sprayed Mussola Gommata-TC bikers jacket exemplifies this approach with its standing collar and low shoulder line. Slanting hand pockets with hidden zip fastening, a Stone Island badge adorns the left sleeve while tightening snaps grace the cuffs, adding functional yet stylish touches. The jacket's two-way zip fastening ensures versatility in wear.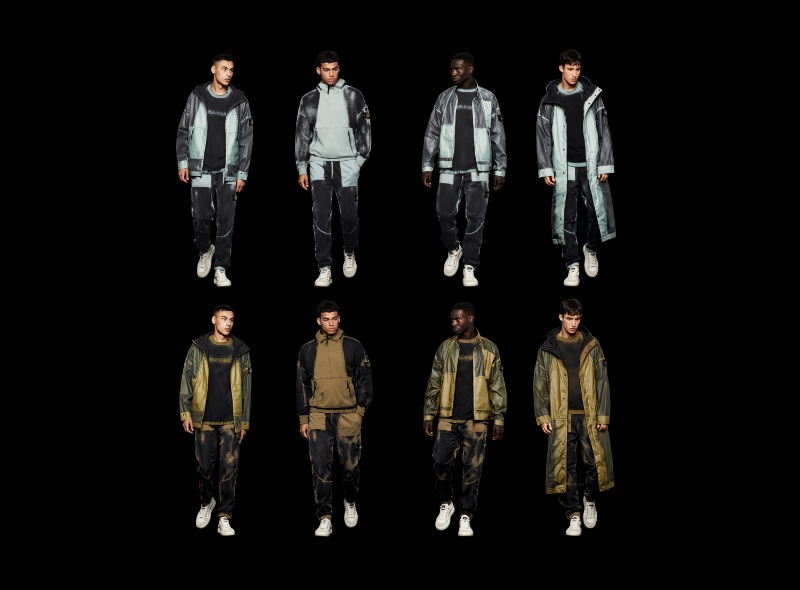 The long parka, made from the same hand-sprayed Mussola Gommata fabric, is another standout piece, offering a hood with a visor, adjustable velcro straps, and a drawstring waist. The hidden two-way zip and snap fastenings give this parka a seamless, streamlined look.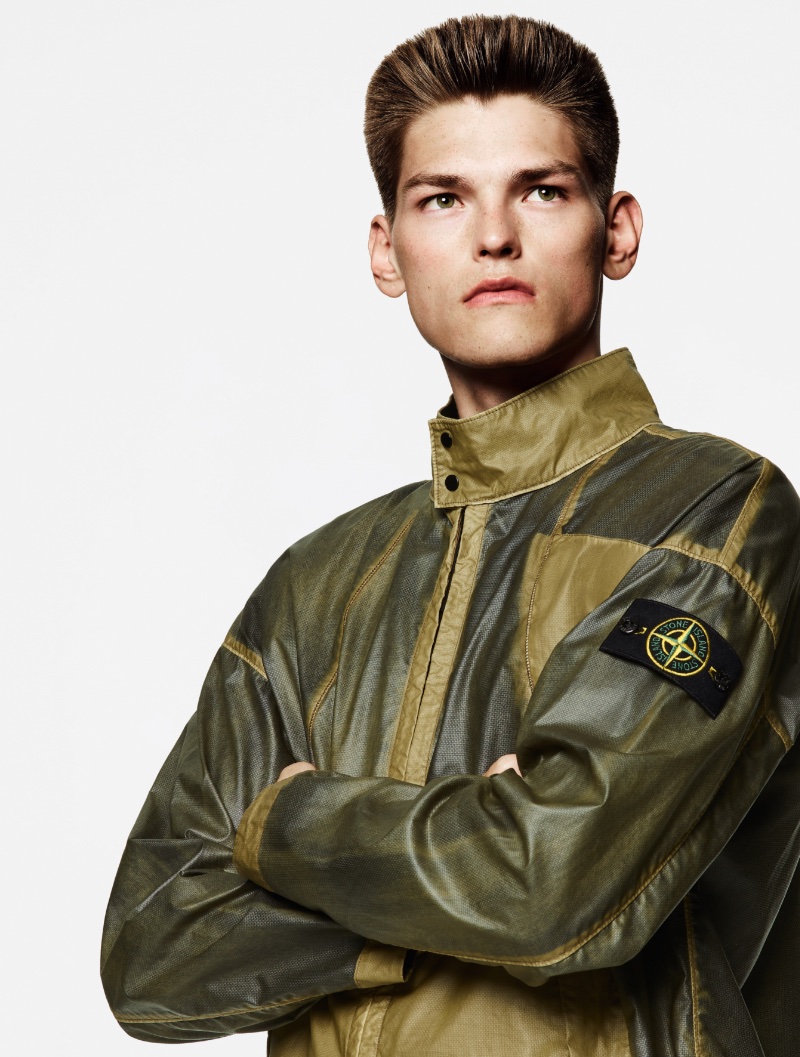 Stone Island's mastery of hand-spraying continues beyond outerwear. The collection also features a crewneck sweatshirt crafted from light mako cotton fleece and a short sleeve organic cotton jersey t-shirt. These pieces are manually airbrushed in black on the inner side and garment-dyed, resulting in contrasting tones on the outside.
The Stone Island lettering and badges are cleverly placed, with the inner airbrush treatment forming the letters and symbols. Even the fatigue pants in stretch cotton twill showcase Stone Island's hand-sprayed prowess. The pants feature a regular fit, elasticated waistband, and leg bottoms, ensuring comfort and practicality without sacrificing style.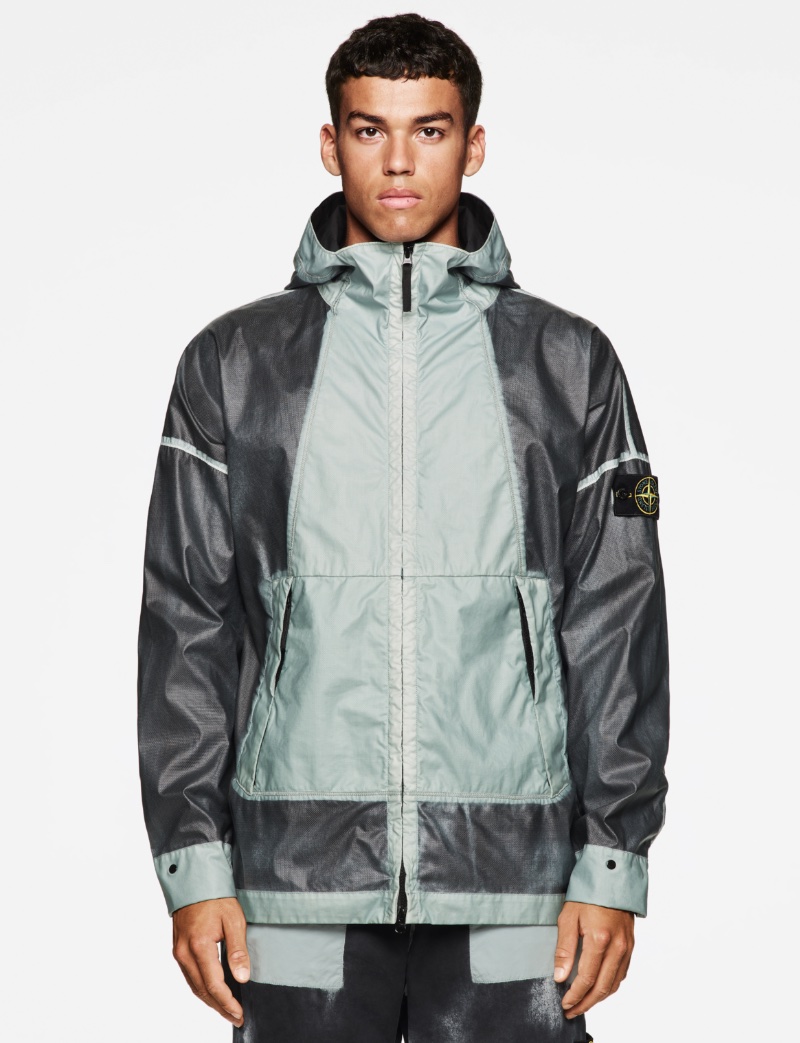 By combining state-of-the-art fabrics with the artisanal touch of hand-spraying, Stone Island has created functional, fashionable garments with an air of uniqueness and individuality. Reflecting on the collection, one is reminded of the power of human artistry in an increasingly digital world and eagerly awaits Stone Island's next sartorial adventure.