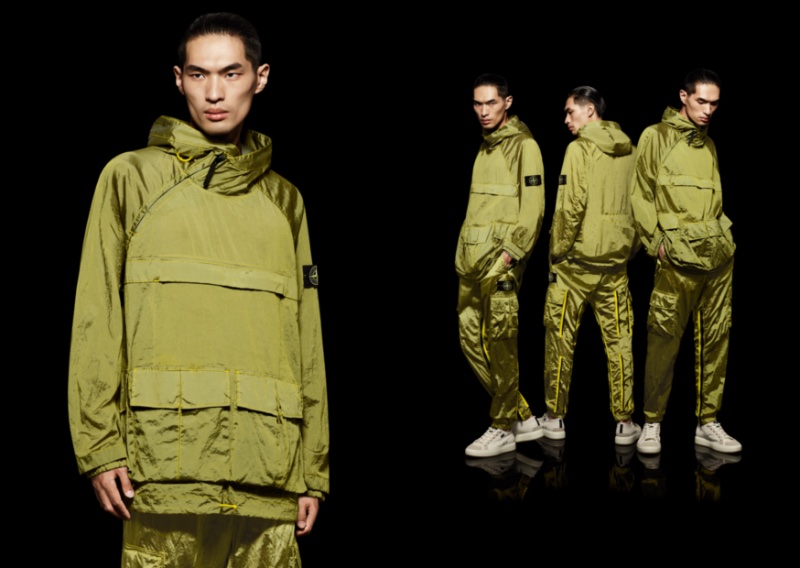 Stone Island's Nylon Metal takes the spotlight for its latest style excursion for spring-summer 2023. The Italian brand highlights its sustainable efforts with its use of ECONYL® regenerated yarns in its signature fabric, which utilizes pre- and post-consumer nylon at the end of its life cycle.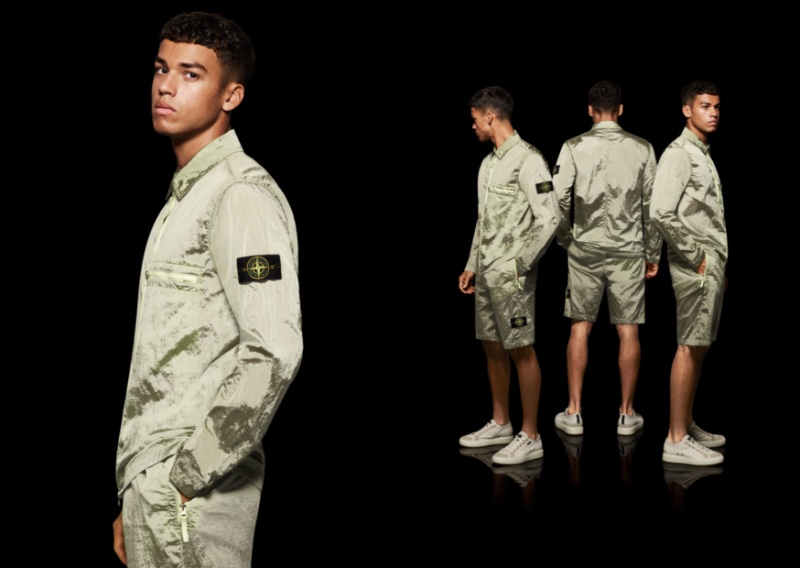 Stone Island Nylon Metal Outerwear
This complex depolymerization process creates a fiber that maintains the original material's performance while being environmentally responsible. Additionally, the fabric is treated with resin to offer light resistance to water and wind.
Stone Island's unique Nylon Metal fabric is subjected to an intricate double-dyeing process, where the final product is dyed twice to produce a one-of-a-kind color. The zippers are also specially designed to take on the hue of the dye bath.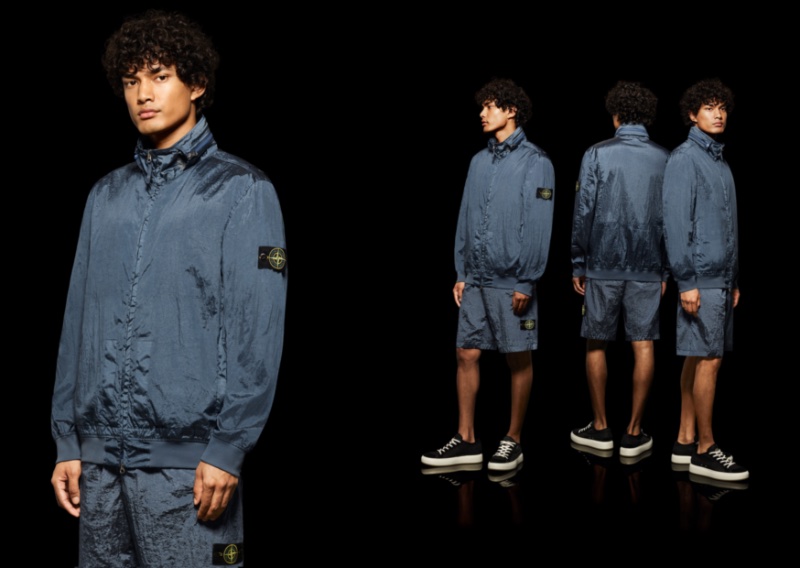 By incorporating ECONYL® regenerated yarns, Stone Island is taking a significant step towards promoting sustainability. Using recycled materials to create yarns reduces the brand's ecological impact. Stone Island is renowned for its groundbreaking designs and fabrics, and this take on its iconic material will surely appeal to environmentally-conscious consumers.