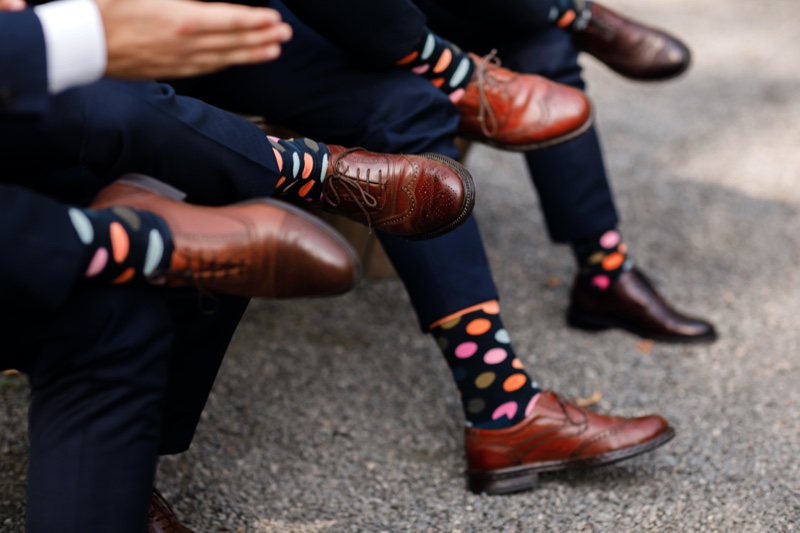 Choosing the right socks for your outfit is integral to completing your look. The perfect pair of socks should complement your clothing and provide comfort and protection from blisters. When selecting socks for men for any occasion, consider the material, thickness, color, and pattern to ensure you get a perfect fit that complements your style. 
Additionally, ensure that the socks are comfortable to wear throughout the day and won't cause discomfort. From matching colors and designs to finding the right balance between style and comfort, there are plenty of factors to consider when deciding what goes onto your feet. 
1. Check the Stitching Method on the Toe
Before you buy a pair of socks, check the stitching method used to close the toe. Some socks use hand looping stitch, which is often more durable and prevents wear and tear around your toes. The most popular stitch for sock toe closures is a flat-lock stitch which looks like an overlapping 'V' shape on the inside of the sock.
Some high-end socks also feature a single-needle stitch. This stitching method uses one needle to create robust seams, meaning the sock will last much longer than those with flat-lock or hand-looped stitches. You may opt for the single-needle stitch if you wear your pair with formal shoes or boots. Sneakers don't put as much pressure on the stitching, so you can choose whichever stitch you prefer.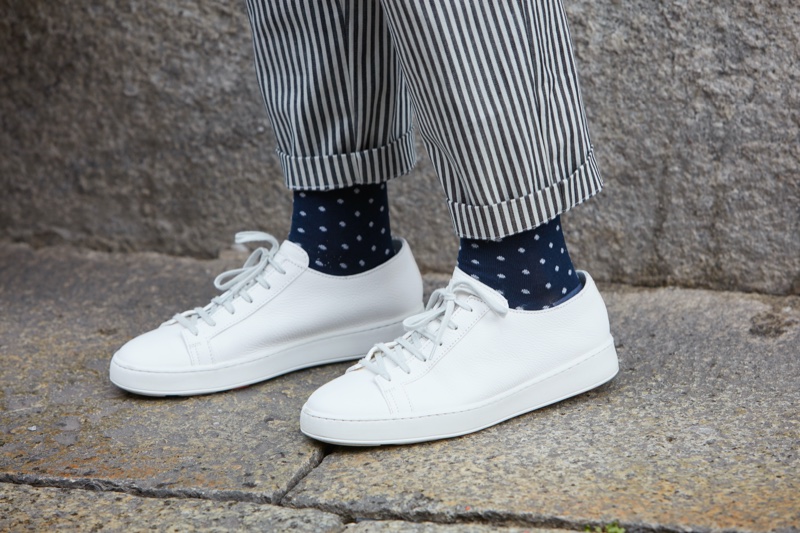 2. Choose the Right Material
The sock's material is crucial for comfort and style. Cotton may be the most popular and affordable option, but there are many other materials, such as wool, bamboo, and lycra. 
Cotton is an excellent choice for everyday wear because it's breathable, lightweight, and soft, but if you want something more unique, wool can be a great option. Wool is warmer than cotton and has natural antibacterial properties, while bamboo is incredibly smooth and comfortable against the skin.
Look for a pair of socks with moisture-wicking capabilities. This will help keep your feet dry and reduce the chance of blisters developing, which can be especially helpful if you are on your feet for an extended period. Consider materials like silk or cashmere if you want a more fashionable pair of socks. These fabrics offer an elegant look and feel but can be pretty expensive.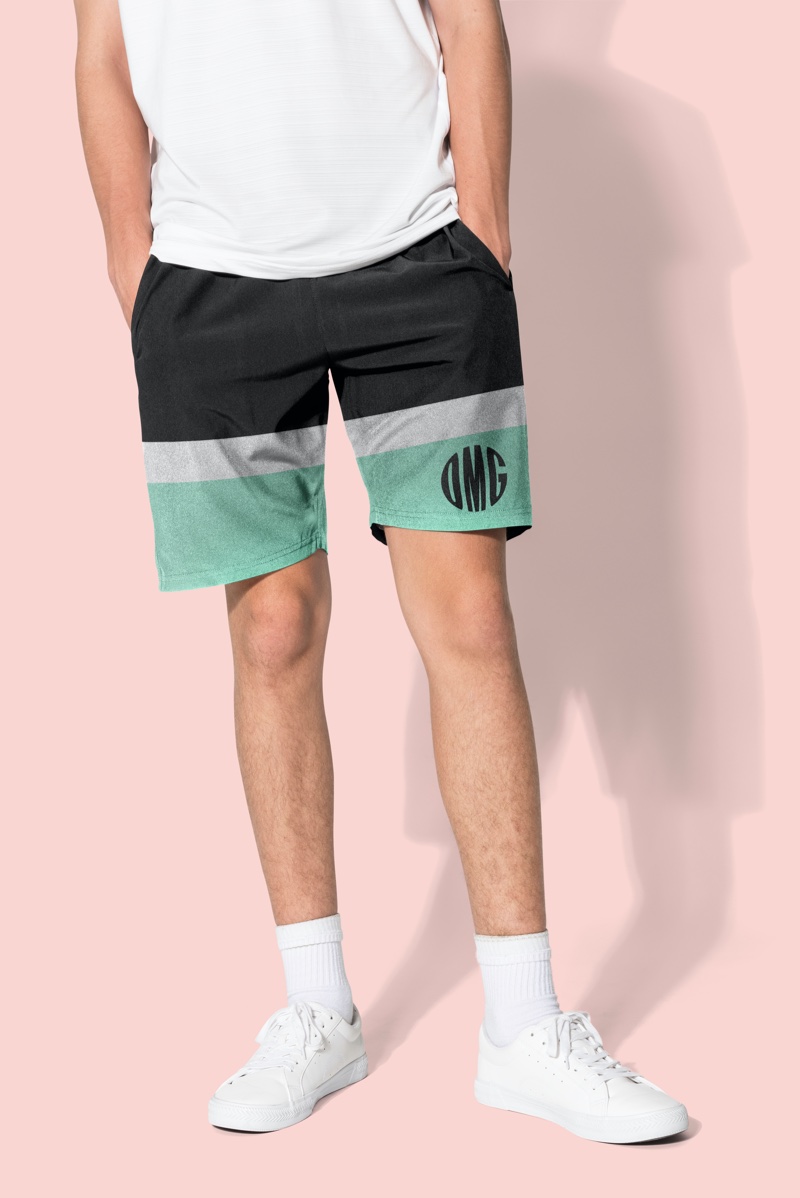 3. Consider the Length & Fit
Regarding the length of your socks, consider how much of your leg you want to reveal. Opt for ankle-length or mid-calf-length pairs if you prefer a more subtle look.
On the other hand, if you're going to show off some skin and add a bit of edge to your outfit, opt for over-the-knee socks. Thigh-high socks are also becoming increasingly popular amongst fashion-forward individuals. They provide a fun and playful look that can complete an outfit.
Knee-high socks are great for adding a bit of warmth and coverage. They also offer an excellent combination of style and comfort. Ankle socks, while not as fashionable, are great for everyday wear because they are often more breathable and lightweight.
As for fit, you'll want to ensure they don't slip off your feet or sag down the ankle. This can be incredibly bothersome in the summer if you wear shoes with no back straps that could keep them in place. Instead, opt for socks for men with elastic bands in the ankle area to ensure they stay put and provide a comfortable fit.
4. Choose the Right Colors & Designs
The color and design of the socks you choose can spice up an outfit. Opt for neutral colors like black, white, or gray if you want something subtle. These colors will go with almost anything and won't be too overpowering.
On the other hand, if you want to add a bit of color to your outfit, you can opt for bright colors like red, blue, or green. These colors will be sure to turn heads and make a statement. You can also choose patterns like stripes or polka dots for a more playful look.
If you feel particularly daring, you can choose statement socks with fun motifs. These could be anything from animals to abstract shapes and can make a bold statement when paired with the right outfit.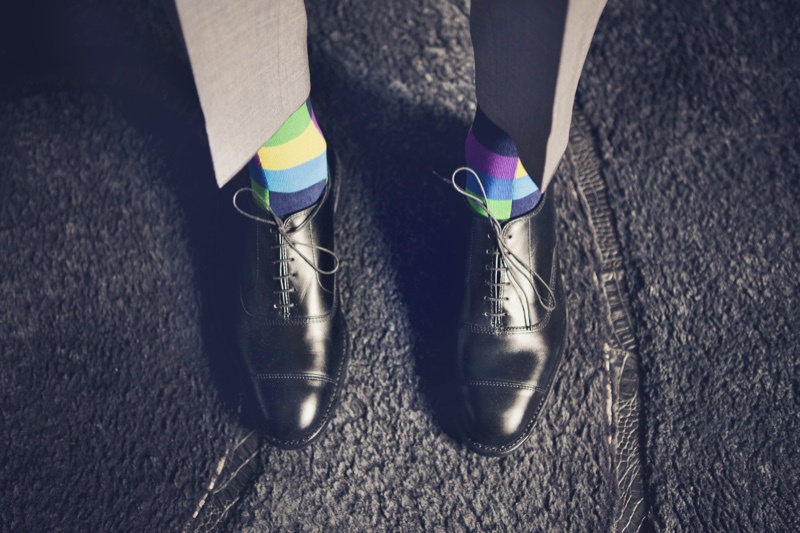 5. Think About the Occasion
If you are looking for a pair of dress socks with a suit and loafers, opt for something dark and classic. On the other hand, if you are wearing something more casual like jeans or shorts, you can go for brighter colors and more daring designs. 
For a more formal occasion, opt for a luxurious material like silk or cashmere. These materials are sure to make an impression and will be sure to keep your feet feeling pampered all day long.
However, cotton is an excellent option for something practical and comfortable. It's lightweight, breathable, and affordable, making it the perfect choice for everyday wear. Whatever type of socks you choose, ensure they fit well and feel comfortable on your feet. That way, you can be at ease in your outfit.
6. Consider the Price & Quality
Price is less important than quality and material, but it is still worth considering when shopping for socks for men. While you may be tempted to go for the cheapest option available, it's important to remember that you often get what you pay for when it comes to socks. If you are looking for a pair that will last, invest in something of higher quality. Luckily, you can find great options at every price point.
From affordable options to designer socks, you will find something that fits your budget. Just be sure to research and read reviews before making a purchase. Quality should also be a significant factor to consider when purchasing socks. Look for well-made products made from natural materials such as cotton or wool. These materials will provide breathability, comfort, and durability.
Final Words
Finding the perfect pair of socks for men doesn't have to be complicated. With these tips, you'll stay stylish and comfortable no matter the occasion. Have fun experimenting with different colors and materials until you find the perfect pair.