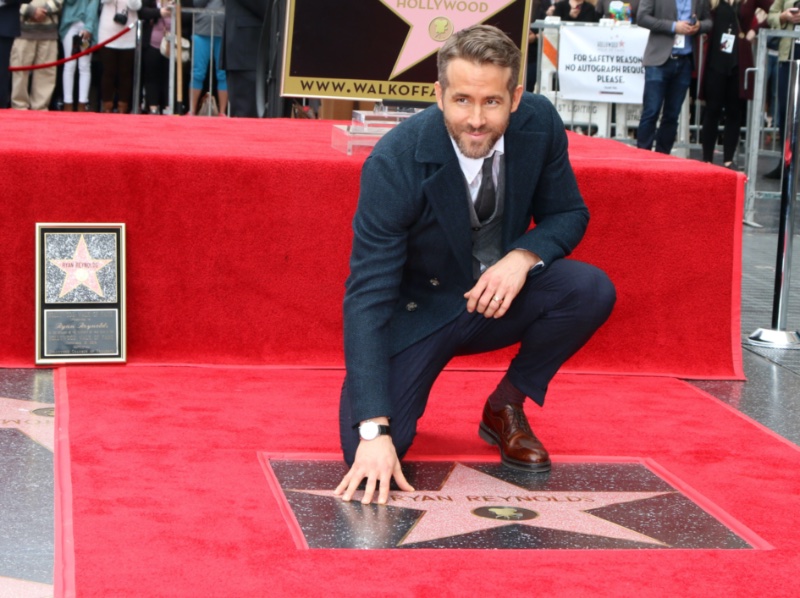 Love, proposals, and weddings are truly captivating occasions—and the engagement ring worn is often at the center of attention. But why should women be the only ones to wear wedding rings that sparkle with quality and extravagance? Men can look just as dashing wearing expensive rings too.
Are you curious to know who the most fashionable male celebrities are? Our guide is brimming with the best celebrity wedding rings, both classic and modern. Peek into their lives, understand what they do, and find out which type of wedding band suits them.
Male Celebrities and Their Wedding Rings
Even the most iconic celebrities can't resist adorning themselves with lavish and fashionable men's wedding bands. As suggested by mens wedding bands io, from classic to modern designs, male stars are no exception when showing off the latest trends in jewelry. From ethical gold to dazzling diamonds, these rings symbolize love, commitment, and style.
Chris Hemsworth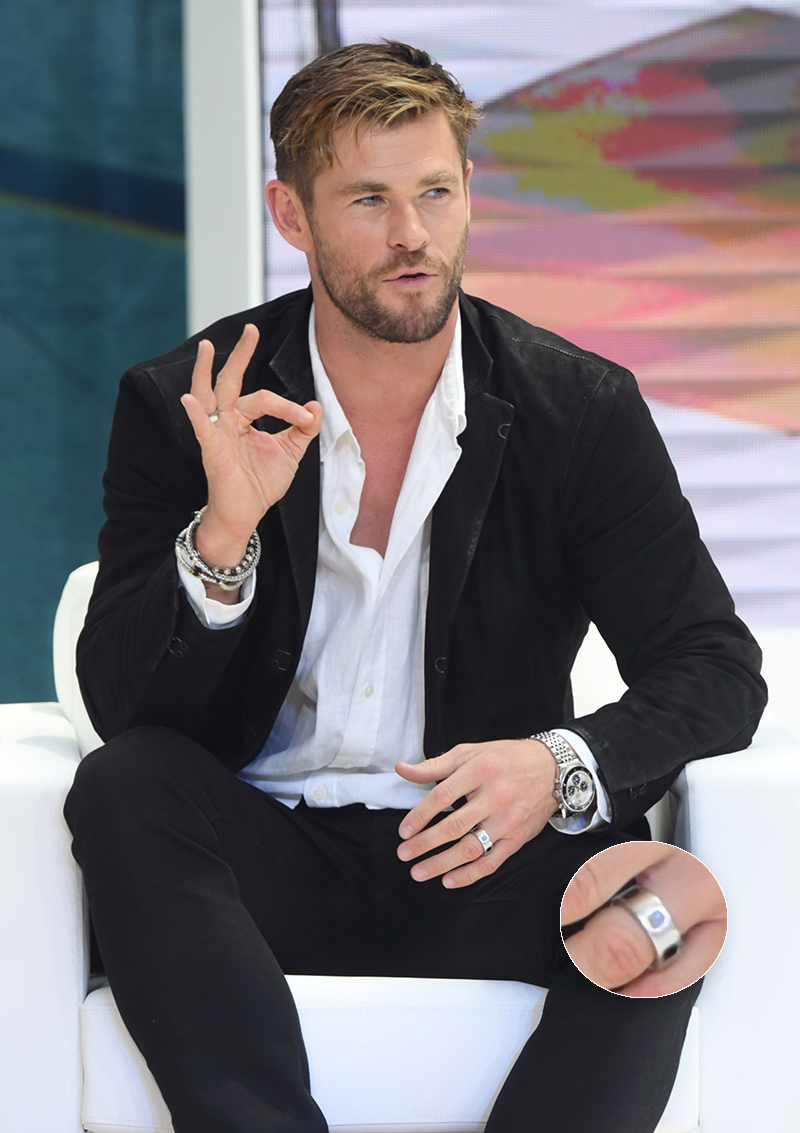 You may be familiar with Chris Hemsworth, but here's your reminder—this towering figure stands at a whopping 6′ 3″ and is internationally renowned for his charismatic portrayal of Thor in the Marvel Cinematic Universe. Hemsworth has been joyfully married to Elsa Pataky since 2010 and has three children. He does not shy away from wearing jewelry, but his most striking piece of jewelry is undeniably the wide platinum wedding band he proudly wears every day.
Brooklyn Beckham
As the eldest child of former professional soccer star David Beckham and singer-turned-fashion designer Victoria, it's not shocking that Brooklyn has an impeccable sense of fashion. His renown as an ex-model and internet sensation goes without saying.
At 23 years of age, the young man is undoubtedly living his most cherished dreams with Nicola Peltz, whom he wed in 2022. After getting engaged in 2020, they sealed their love and commitment to each other in April 2022 in Florida.
Nicola Peltz sparkled in luxurious ensembles for her wedding and was graced with an eye-catching ring worth approximately $1.2 million. In contrast, Brooklyn's dazzling diamond piece is thought to be valued at about $62,000.
Ryan Reynolds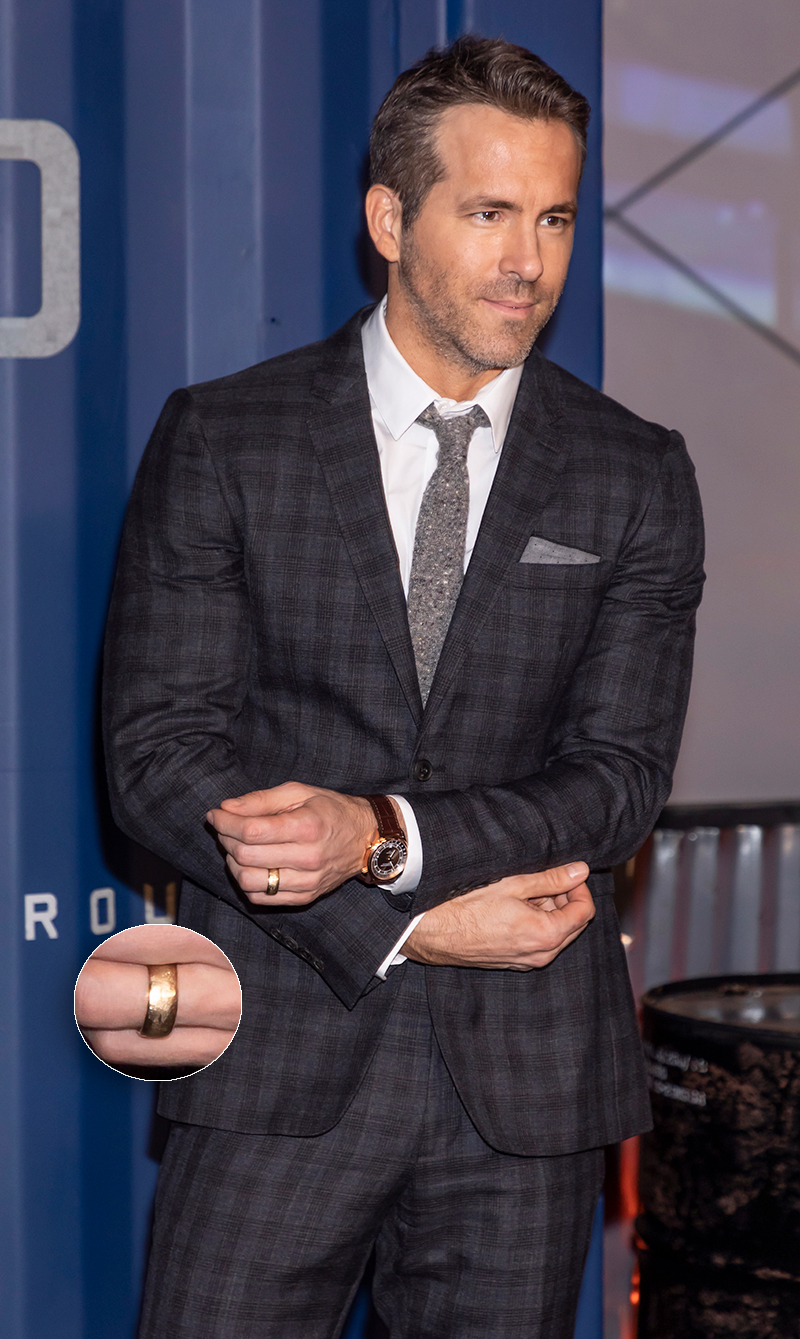 The Canadian-American actor Ryan Reynolds is known for his stellar performances in Deadpool and 6 Underground. His signature humor, wit, and undeniable good looks make him a fan favorite.
Reynolds has been happily married to Blake Lively since 2012, to whom he proposed with a stunning pink diamond ring. The pair have three children together and show no signs of slowing down anytime soon. Reynolds wears a vintage-style, yellow-gold hammered wedding band that has been noted for its thickness.
Nick Jonas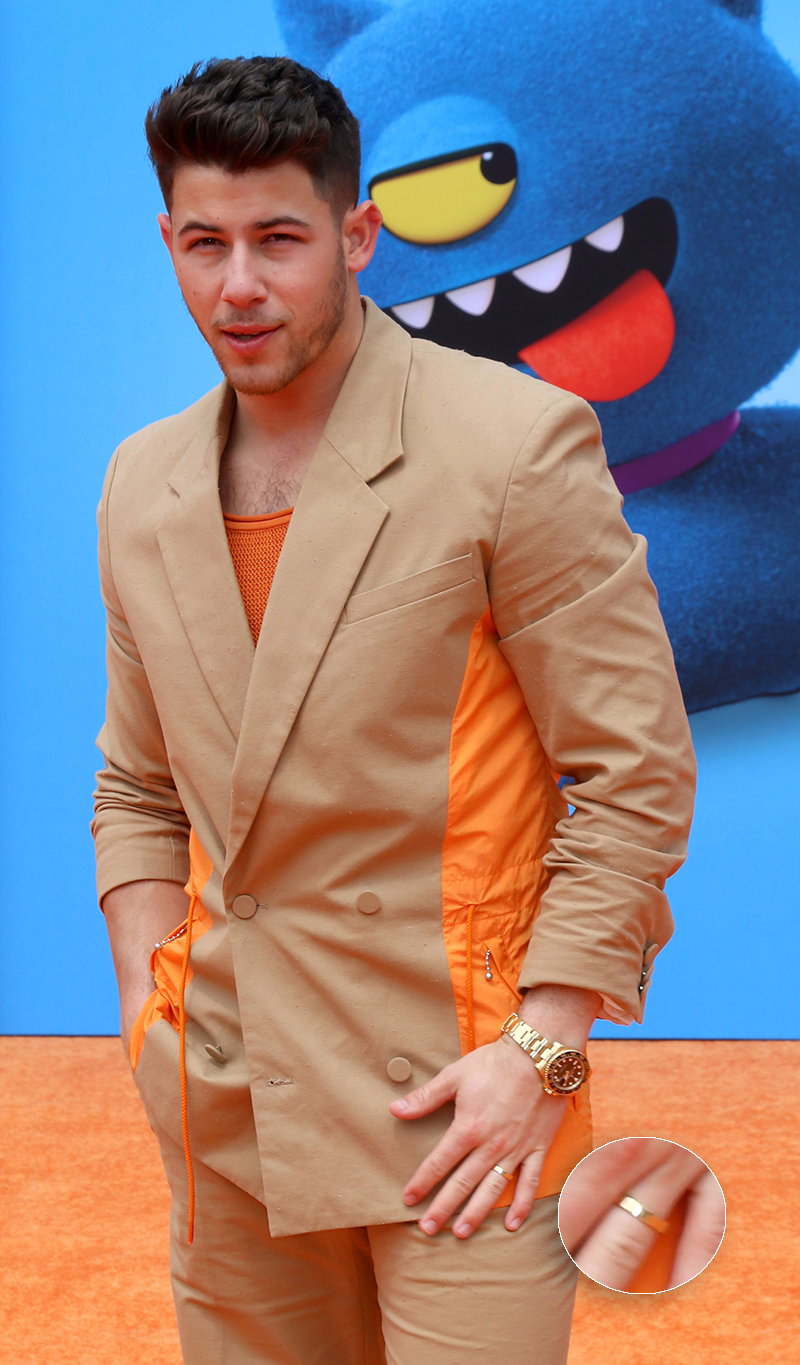 Nick Jonas is an American singer and actor who has charmed audiences since he first debuted on Broadway at age seven. Today, Nick is considered one of the most influential figures in the entertainment industry. In 2018, he wed Indian actress Priyanka Chopra. The couple's 2018 wedding was a spectacle to behold, immortalized in gold.
The wedding festivities highlighted the two different cultures they come from—on Saturday, a Western ceremony, followed by a Hindu wedding on Sunday, where they were attired in lavish traditional garb with plenty of sparkle and shine. Jonas wears an 18k ethical rose gold Chopard wedding band for his ring.
George Clooney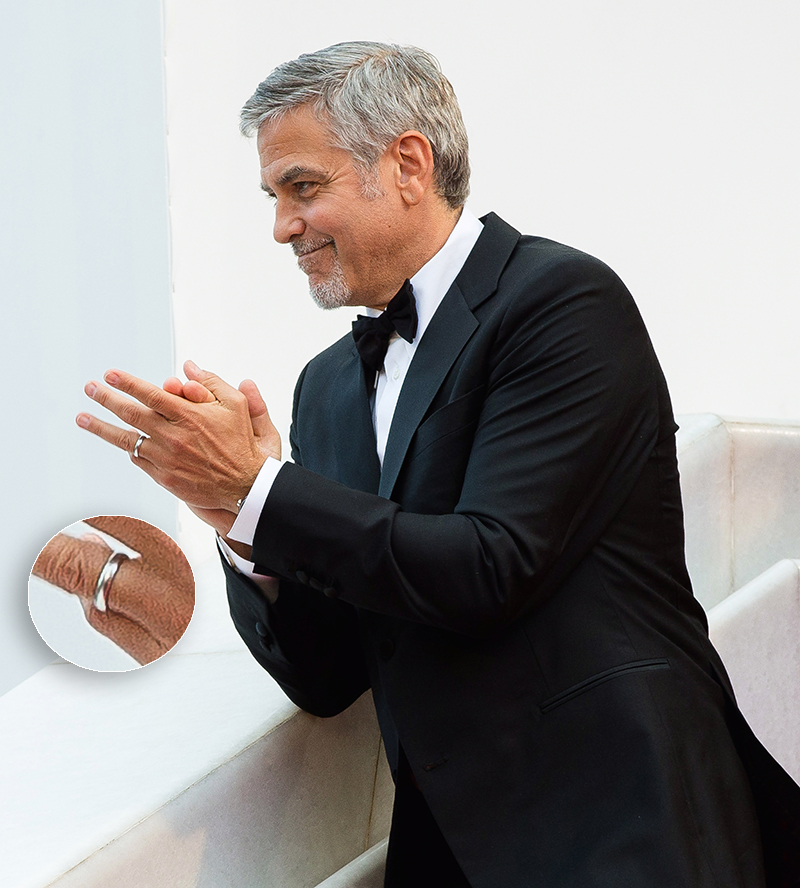 George Clooney, renowned in the entertainment industry for his exquisite taste, married Amal Alamuddin in a magnificent ceremony in 2014. As one of the most prominent American actors, the wedding ceremony was a star-studded event attended by famous colleagues from within the industry. Amal and George both have simple but sleek platinum wedding bands.
Dwayne "The Rock" Johnson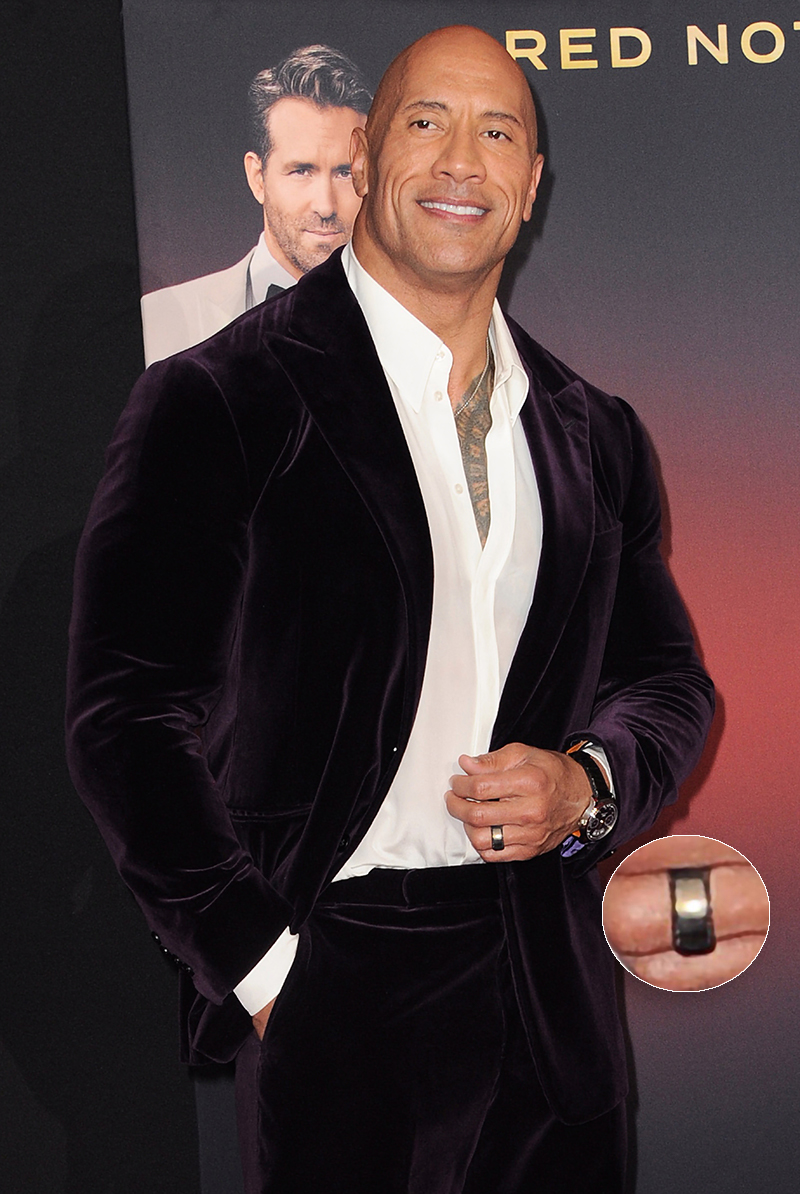 The incomparable Dwayne Johnson, known affectionately as The Rock, has one of the most gorgeous and luxurious men's rings. Johnson, one of the highest-paid actors in Hollywood, tied the knot to singer Lauren Hashian in 2019 after a 12-year courtship.
Dwayne Johnson is a trendsetter in today's men's wedding band scene, boasting not one but three striking rings. His primary wedding band is solid gold adorned with diamonds, but he also has two more lightweight options for activities such as working out. "One is from a bull's horn. And the other is from a Tyrannosaurus rex bone," Johnson told WSJ. magazine.
Neil Patrick Harris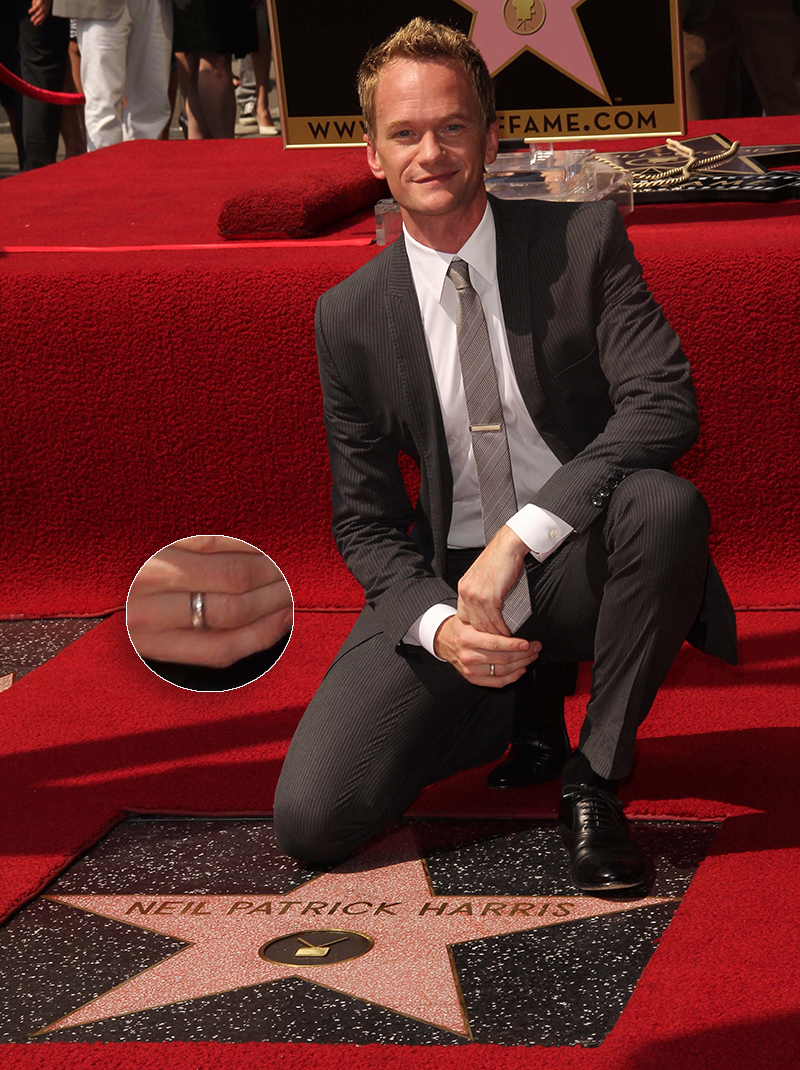 The award-winning actor Neil Patrick Harris is an icon in the entertainment industry. He married David Burtka in 2014, and their wedding was one of the most glamorous events to happen that year. It was a celebration of love when the couple tied the knot in Italy surrounded by family and friends, Elton John among them.
Elton delighted guests with an intimate live performance to make the special day unforgettable. Neil and David have identical silver wedding bands adorning their hands in a timeless symbol of love. Their choice to embrace the traditional styling highlights the couple's unwavering commitment to each other.
Final Words
These male celebrities have proven that the perfect wedding band is timeless. From classic gold bands to dazzling diamonds and unique materials, each star has created a style with their ring choice. Whether you're after something subtle or sophisticated, there's an option for everyone. So go ahead and make your mark in men's wedding bands.