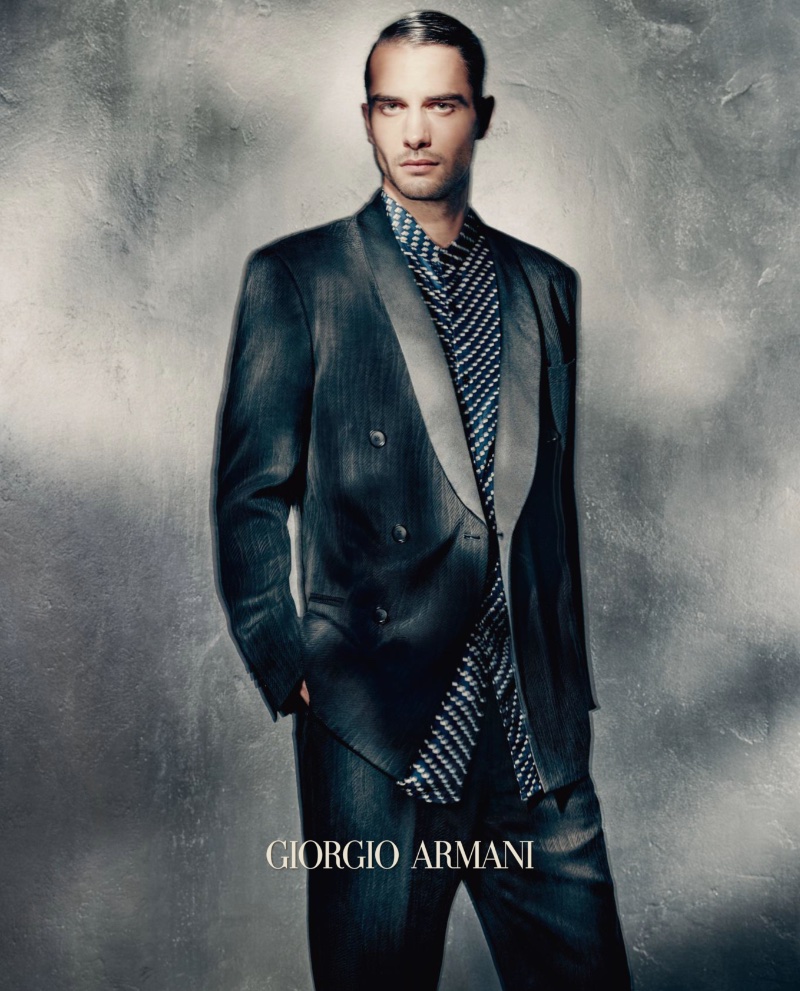 Giorgio Armani offers a moody yet dreamy aura for its spring-summer 2023 men's campaign. The Italian fashion house defines the new season imagery as nearly weightless, similar to daydreaming. Giorgio Armani's menswear lineup is reflected in the visuals with its soft tailoring and monochrome color palette that stimulate a lightness of being.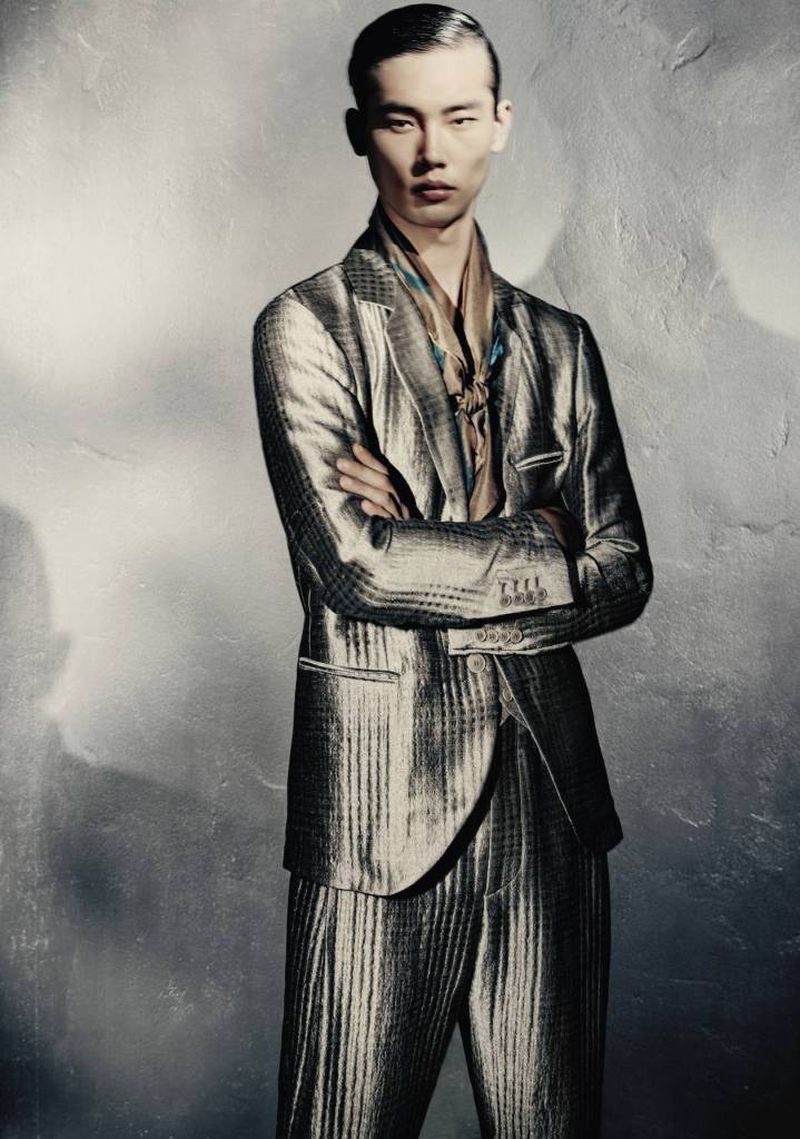 Giorgio Armani Spring/Summer 2023 Campaign
Paolo Roversi works with Giorgio Armani once again to photograph its 2023 spring-summer campaign for men. The luxury brand conveys its season through the lens of Roversi's artistic vision, highlighting his method and interweaving it with the embodiment of the Giorgio Armani man.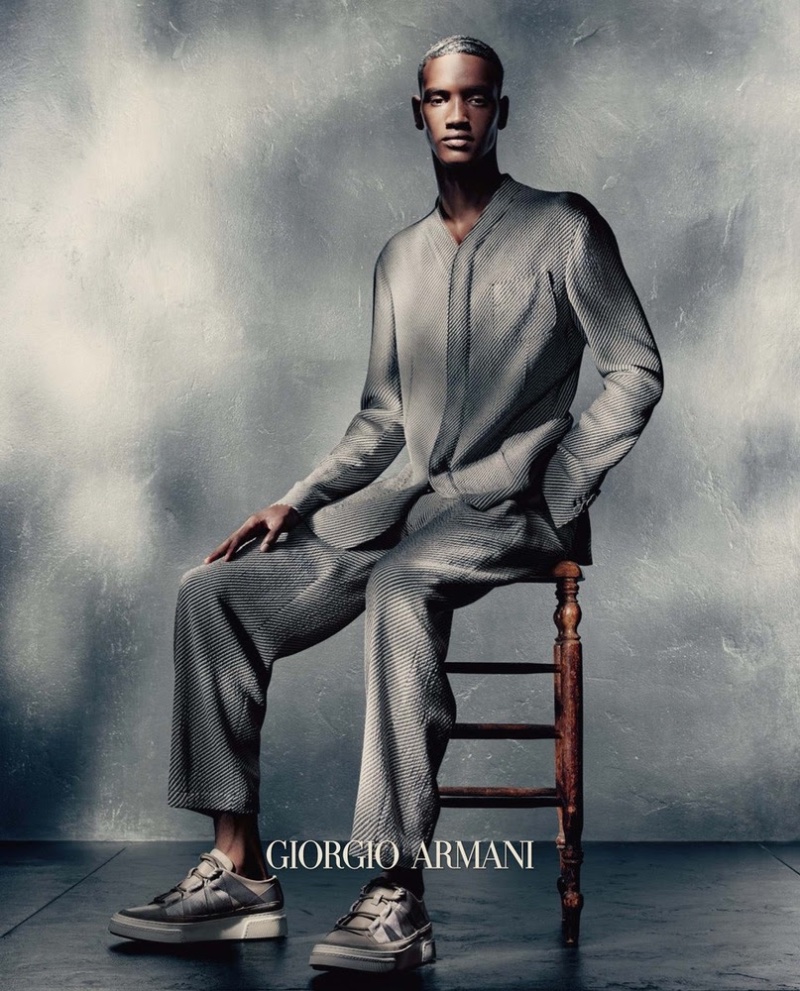 For Giorgio Armani, Roversi employs his signature soft shadows and prolonged exposures, lending an ageless, painterly feel to each image. His captivating technique suspends time within every one of these photographs. Roversi's subjects for the season include Aleksandar Rusic, Ibrahim Idoow, and Taemin Park.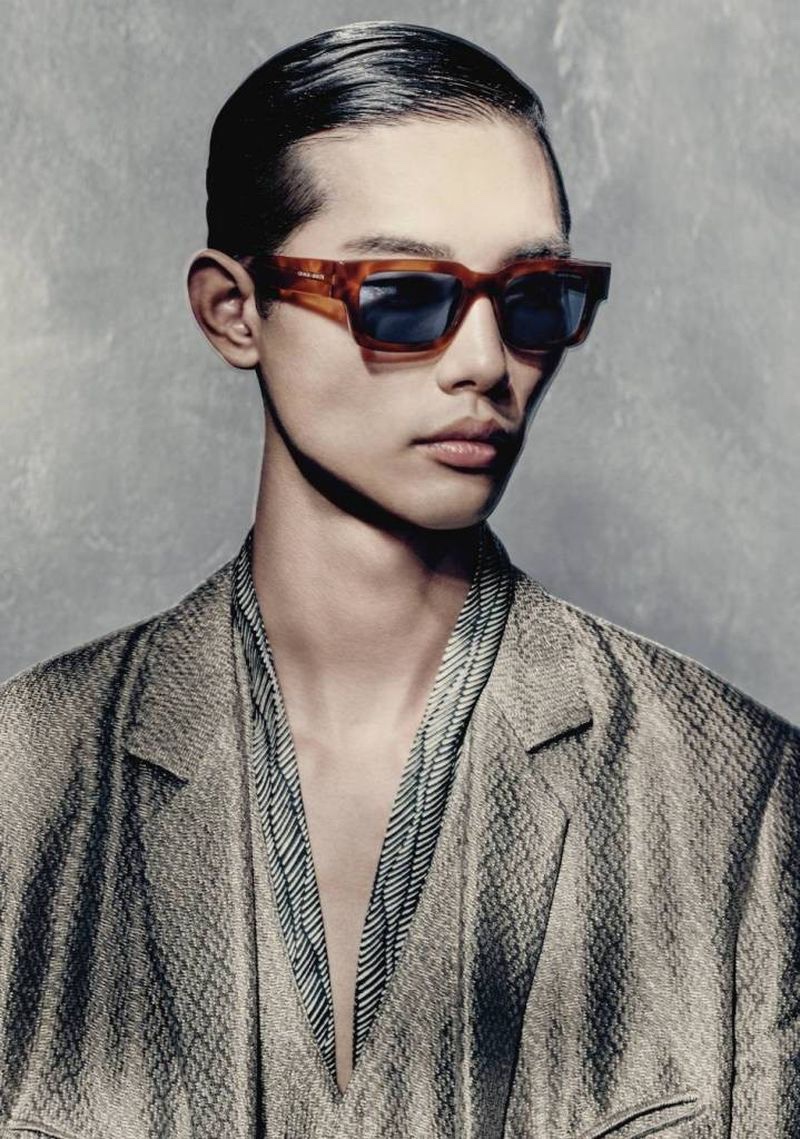 Giorgio Armani's trio of Aleksandar, Ibrahim, and Taemin appear before Roversi for spring-summer 2023—with captivating and impassioned stares directed at the camera lens. On a luminous, empty set, the trio is outfitted by stylist Ludivine Poiblanc with Giorgio Armani's romantic designs—shirts, suit jackets, trousers, and scarves all crafted from textured fabrics to create a gorgeous wardrobe.