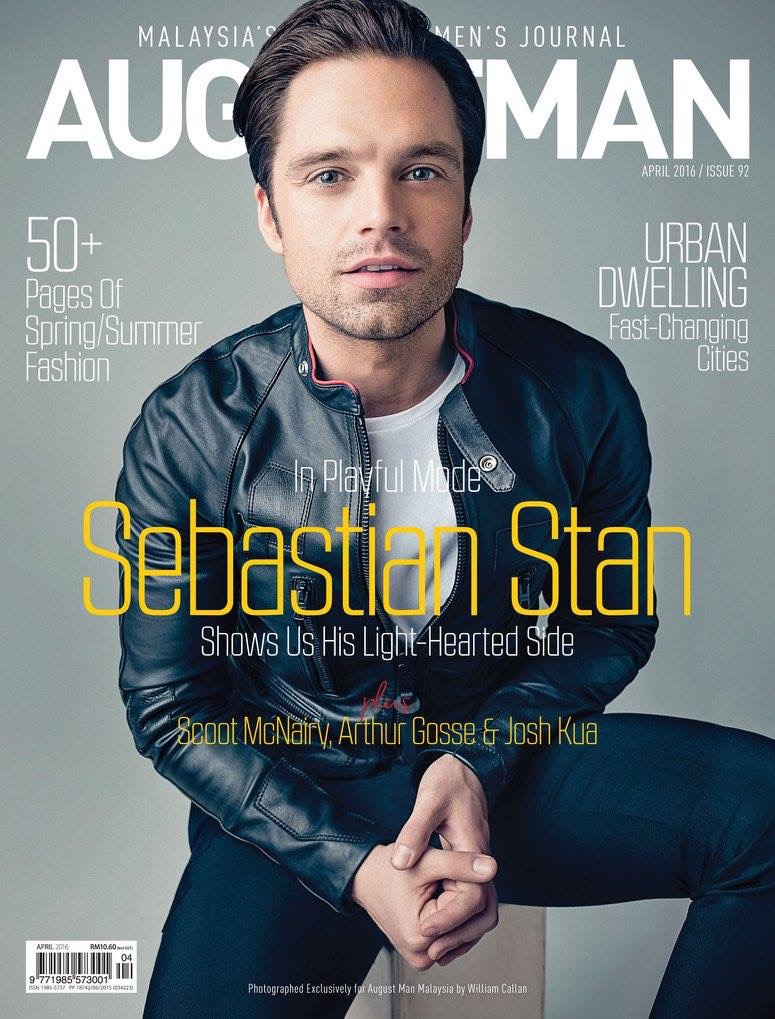 Captain America: Civil War actor Sebastian Stan covers the April 2016 issue of August Man Malaysia. Photographed by William Callan, Stan is styled by Jordan Grossman. Posing for relaxed images at playful angles, Stan is pictured in a wardrobe that includes brands such as Bottega Veneta and Coach.
Opening up to the magazine about what he would do if he wasn't acting, the 33 year-old actor shares, "I think I might have been a toy maker. I'm a kid at heart, and maybe some people might say that it's immature, but the truth is, you gotta recall your childhood because it's an important time. I guess I've always been fascinated by people who make toys, because they have to remain a child one way or another."
Stan continues, "I'm also interested in writing. I don't have enough confidence to publish my own stuff yet. But with writing, you can express yourself in a different way from acting. Actually, learning to write has also made me a better reader, even with my scripts."
Sebastian Stan August Man Malaysia Photo Shoot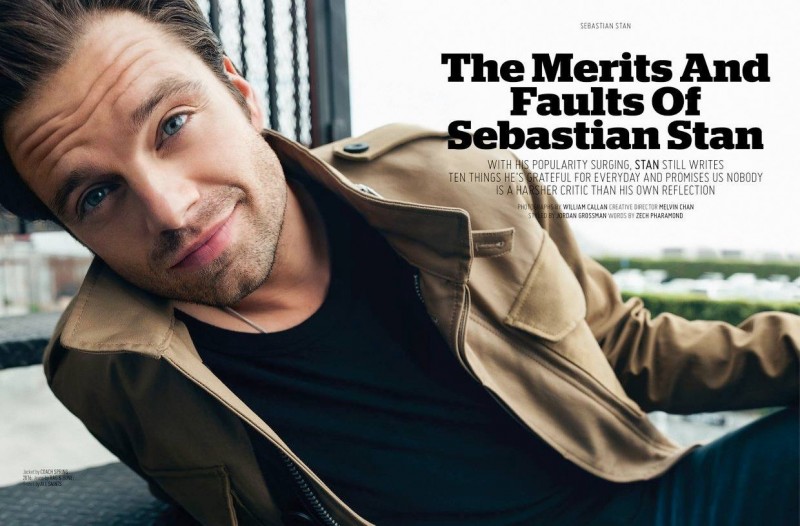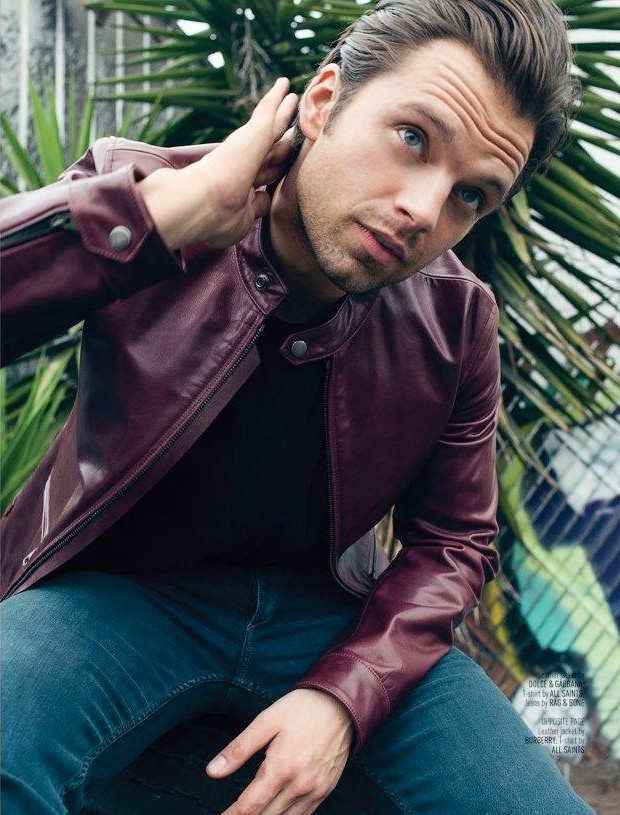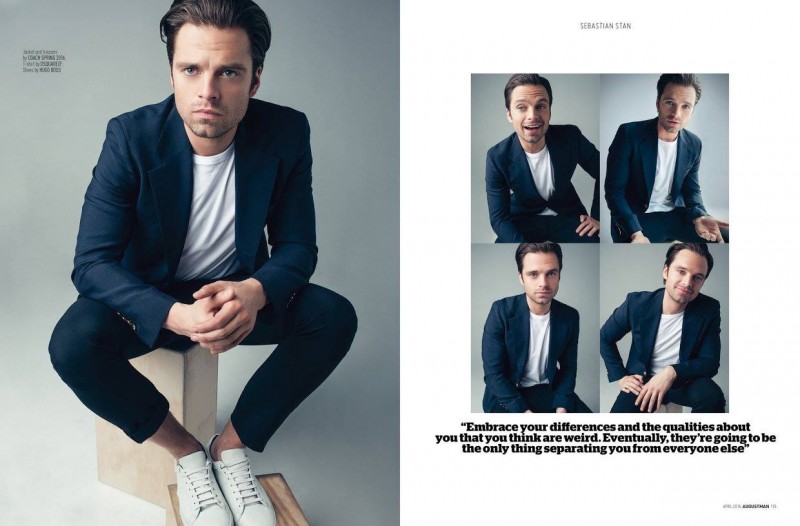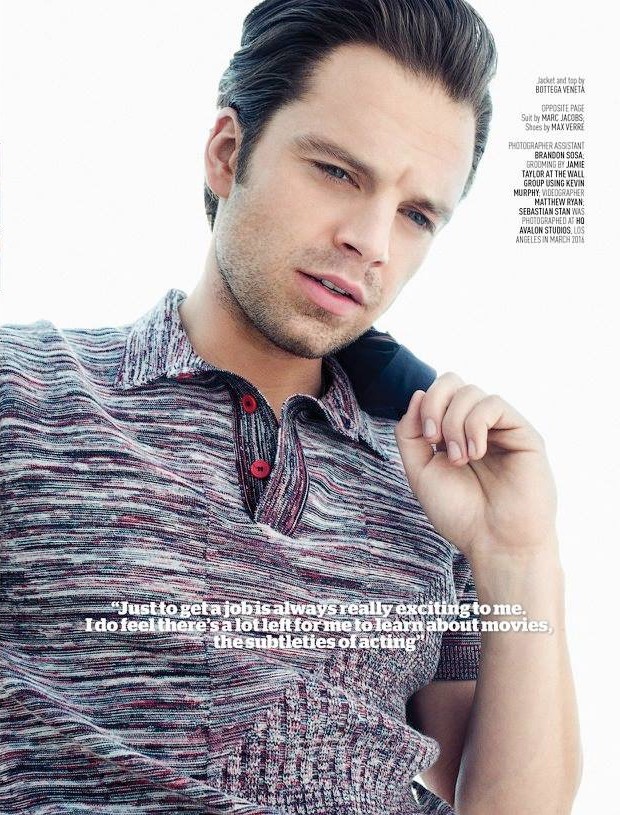 Sebastian Stan Steps Out for The Bronze Screening
Sebastian Stan recently stepped out for a screening of The Bronze in New York City. Embracing black on black, Stan went for a slim silhouette. Adding a subtle contrast, the 33 year-old actor donned a pinstripe two-button suit.