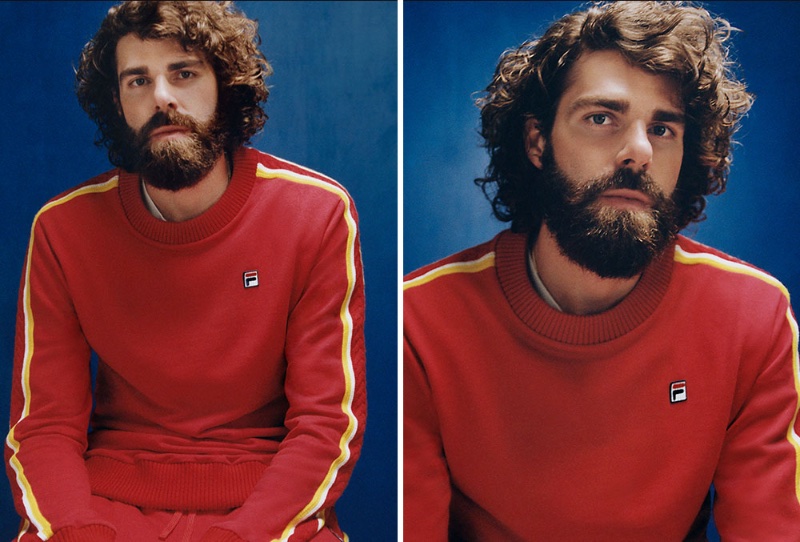 FILA's F-Box Anniversary collection campaign unfolds visually with a white set punctuated by red and navy. The setting is a nod to the brand's signature colors, while the theme celebrates the 50th anniversary of the F-Box logo, introduced in 1973.
This advertisement is a tribute to the moment FILA stepped onto the tennis court, blending sport and style in a way that would redefine both worlds.
Reilly Opelka for FILA F-Box Anniversary Campaign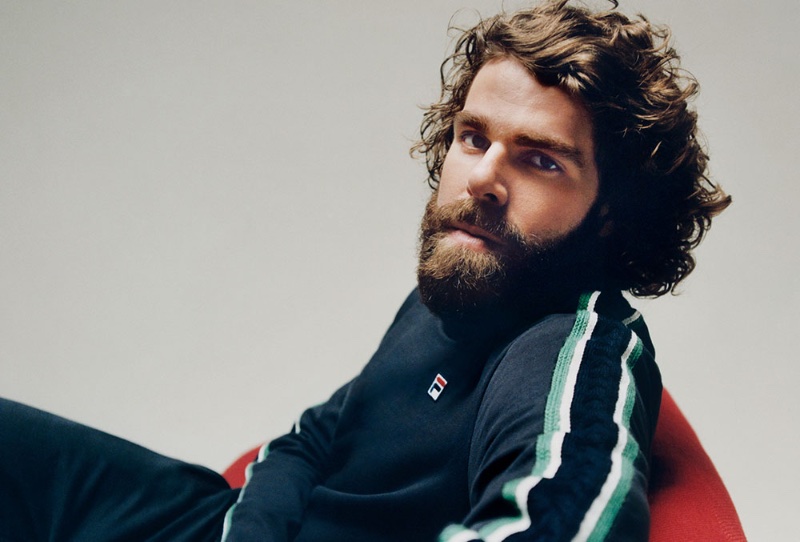 At the helm of FILA's new campaign is photographer Renell Medrano, whose lens captures the essence of the sporty yet stylish mood. The spotlight also shines on FILA-sponsored tennis player Reilly Opelka, who brings an athlete's authenticity to the season.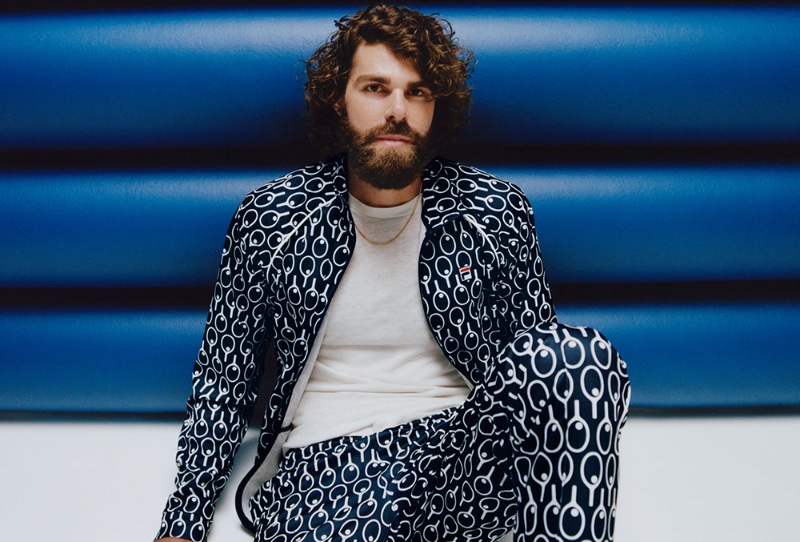 The visual aesthetic of the campaign is a cocktail of vibrant and nostalgic. FILA's iconic red and navy colors dominate the scene, but a warm tonal shift adds a layer of sentimentality. The mood is relaxed yet brand-oriented, a testament to the styling of Dani Michele.
The clothing—tracksuits, sweaters, and sweatshirts—speaks to FILA's sporty legacy while also nodding to the latest fashion trends.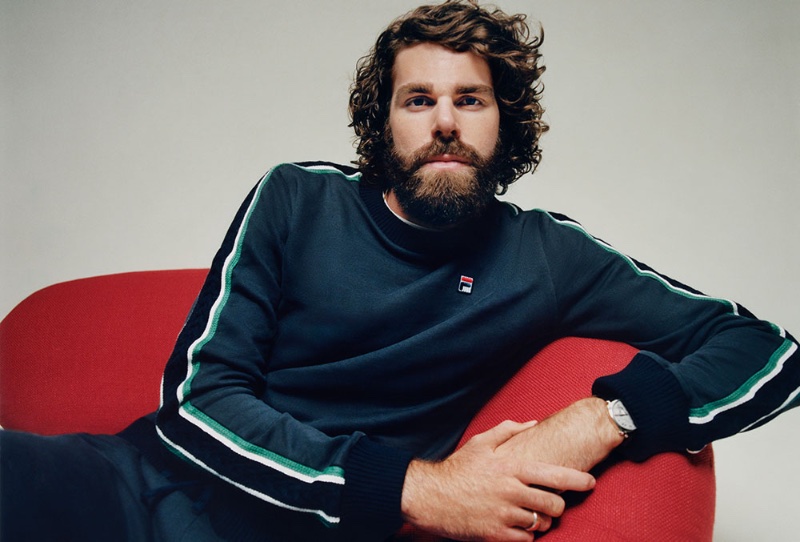 Ultimately, the FILA F-Box Anniversary collection is more than a walk down memory lane. It's a bridge between the brand's storied past and its dynamic future—honoring the icons of yesterday while making room for the tastemakers of tomorrow.