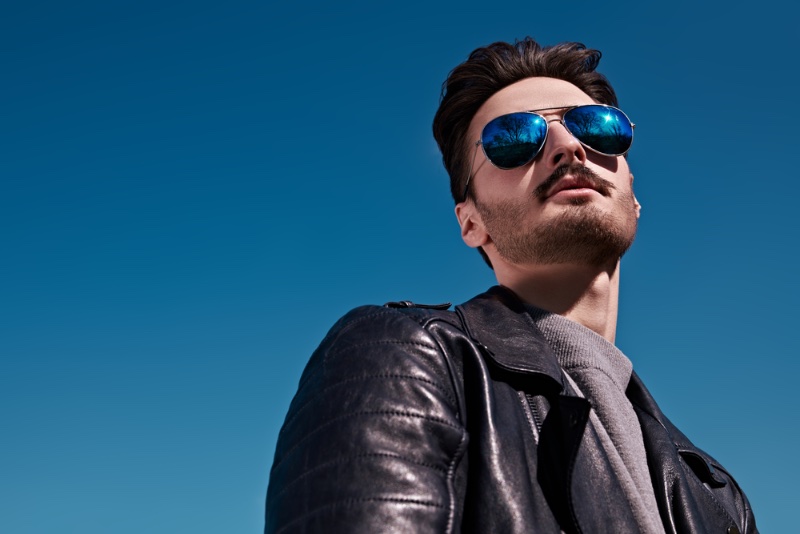 In the dynamic world of fashion, making a statement with your style can often feel like an uphill battle. But fret not! This guide is designed to be your stylist, breaking down the art of accessorization and guiding you through the twists and turns of contemporary fashion.
Whether you're navigating the conservative landscape of corporate attire or craving to make a splash with vibrant colors, this guide is your roadmap to exploring the limitless possibilities of your wardrobe. Unearth the secrets of mixing and matching, discover the finesse of layering, and learn why investing in quality basics is your secret weapon.
And remember, while fashion trends may come and go, personal style is eternal. So, get ready to embrace your unique aesthetic, and let's embark on this exciting style journey.
1. Accessorize Like a Pro
Adding trendy accessories to your wardrobe is one of the easiest ways to refresh your style. There are many options, from hats to sunglasses and watches to bracelets. Not only do accessories add a touch of style to your look, but they also allow you to show off your personality. 
Many people work in a corporate environment that limits their ability to accessorize or "color outside the lines" regarding attire. Don't let that hold you back. You can make traditional workplace attire and accessories stand out by learning new skills like how to style neckties or adding pop colors to your business suit.
So, whether you prefer a classic look or something edgier, accessorizing is a great way to switch things up.
2. Experiment with Color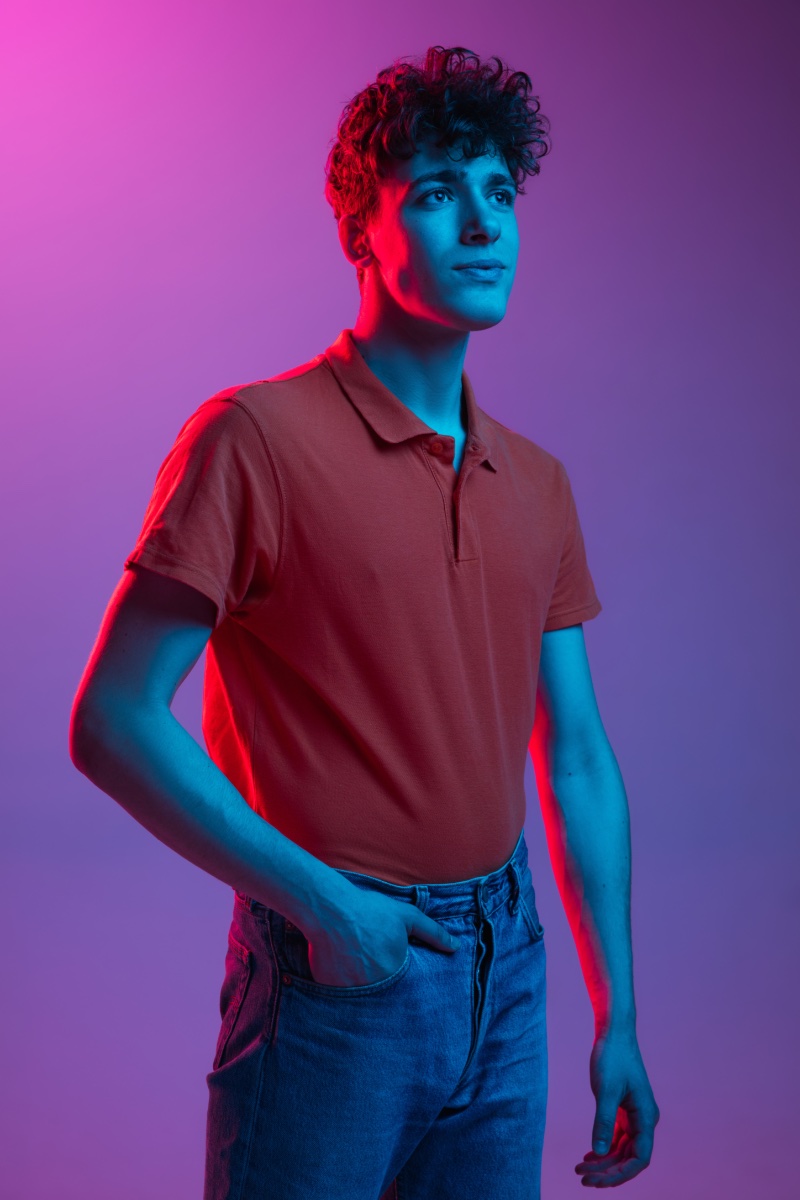 Another easy way to switch up your style is to experiment with color. Most men tend to stick with the basics like black, white, and gray, but adding a pop of color can make a big difference. Add a brightly colored shirt or a colorful pair of sneakers to your outfit. Try pairing complementary colors, like blue and orange or green and purple, for a bold and eye-catching look.
Start small if you're apprehensive about adding new colors to your wardrobe. Instead of buying a bright salmon pink shirt and mint green slacks, consider a brightly colored pair of socks or a belt to see how it feels. If you like the color or get a ton of compliments, you can work your way to bolder colors that express your personality and fashion sense. 
3. Mix & Match Patterns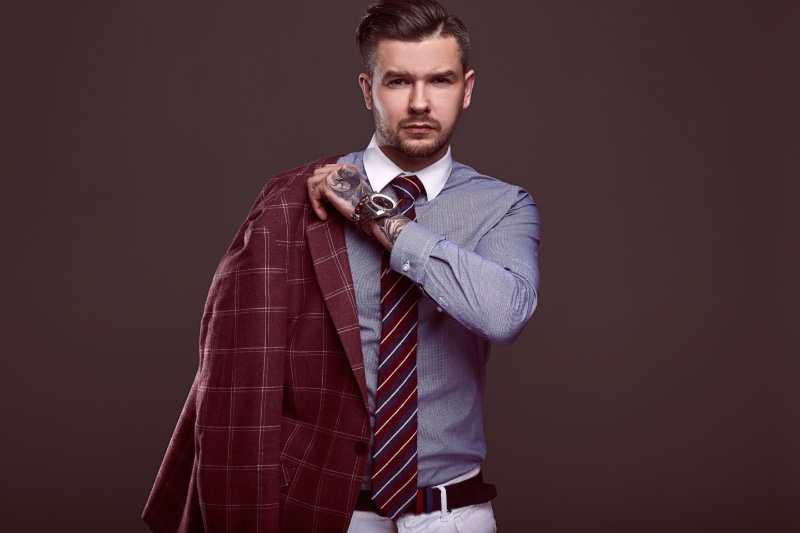 If daring, try mixing and matching different patterns to create a unique and stylish look. The key is to keep the patterns in the same color family and to vary the scale of the patterns. For example, pair a small checkered shirt with a more oversized striped blazer or a patterned tie with a polka dot shirt.
4. Upgrade Your Footwear
Another easy way to switch up your style is to upgrade your footwear. Instead of wearing the same old sneakers or dress shoes, try investing in trendy boots or loafers. Not only will this switch up your look, but it will also add a touch of sophistication to your wardrobe.
5. Layer Like a Pro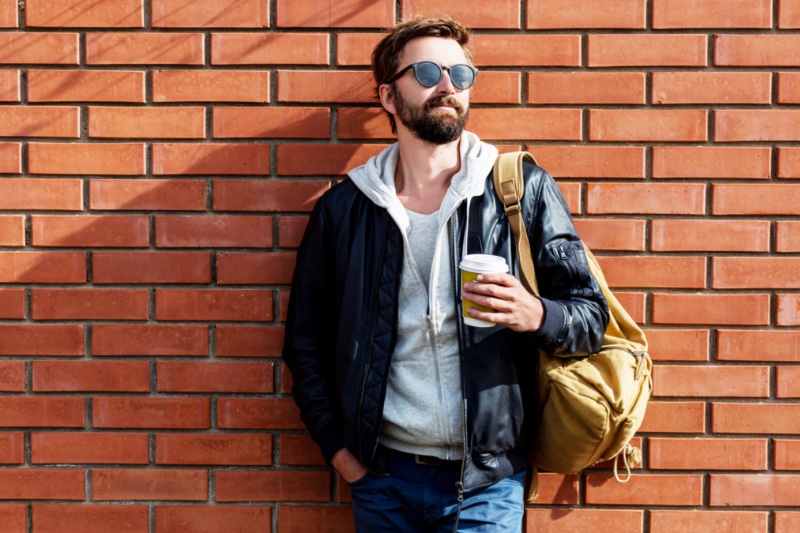 Layering is an easy and effective way to switch up your style. Try layering a denim jacket over a hoodie or a cardigan over a button-up shirt. Not only will this add depth to your outfit, but it will also allow you to mix and match different pieces from your wardrobe.
6. Invest in Quality Basics
Investing in quality basics is a simple but effective way to refresh your style. Instead of buying cheap, trendy pieces that last only a season, invest in high-quality basics like a well-fitting suit or a timeless leather jacket. These pieces will never go out of style and will last for years.
Embrace Your Style
Finally, the most important way to refresh your style is to embrace your style. Whether you prefer a classic look or something more edgy, it's important to wear what makes you feel confident and comfortable. Don't be afraid to experiment with different styles and trends, but always stay true to who you are.
Switching up your style doesn't have to be complicated or expensive. By adding trendy accessories, experimenting with color and patterns, upgrading your footwear, layering like a pro, and investing in quality basics, you can easily refresh your wardrobe and take your style to the next level.