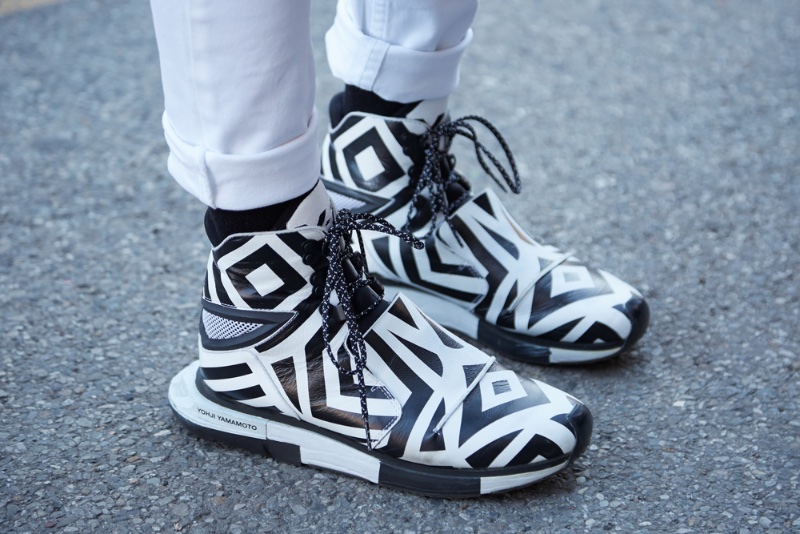 In a world where conformity often rules, eccentric patterns offer fresh air, a vibrancy that transforms the mundane into the extraordinary. They break boundaries, challenge norms, and capture the eye like no other. We venture into the realm of these daring designs, mainly as they manifest in footwear, and guide how to embrace their bold allure while maintaining a harmonious aesthetic.
As we navigate this sartorial journey, we'll learn that fashion is not just about following trends but also about daring to be different and creating a style that's uniquely your own. From understanding the essence of unusual patterns to mastering the art of pairing them with your attire, get ready to embark on a fashion exploration that's as audacious as it is glamorous.
The Essence of Eccentric Patterns in Men's Shoes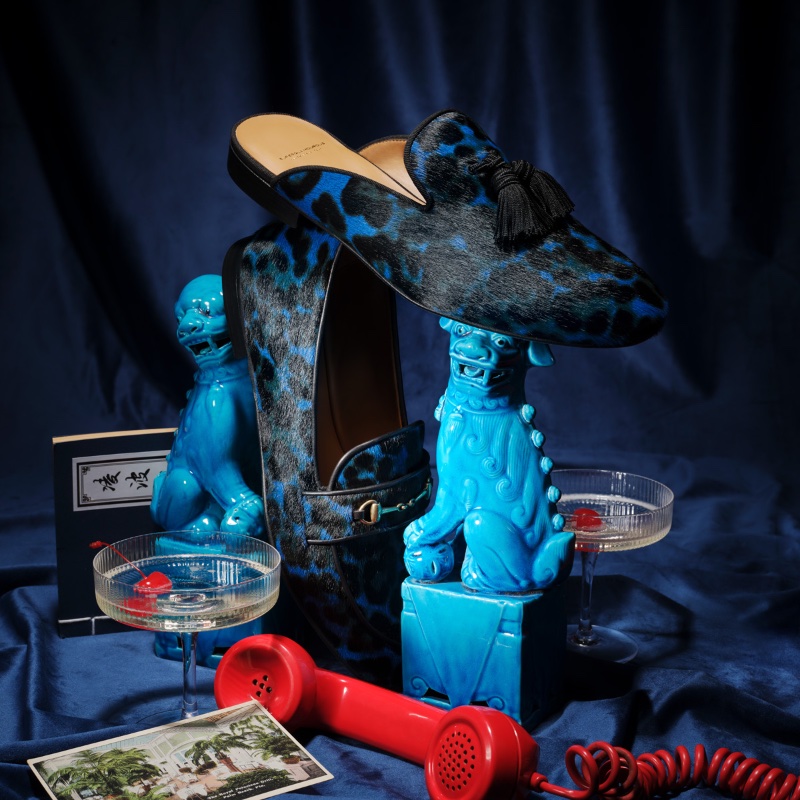 They say a picture can speak a thousand words, and when you delve into the patterns used by Superglamourous, you'll witness the truth behind this age-old adage. Picture this: a vibrant tapestry of colors, an exquisite medley of design. That's what defines the essence of eccentric patterns. They are the bold rebels of the fashion world, unafraid to stand out from the crowd and make fierce statements.
Mesmerizing Adornments
Imagine a shoe adorned with a mesmerizing burst of hues, commanding attention with every step. These head-turning patterns can envelop the entire shoe or add an element of intrigue to specific areas. As you peruse the shoe area, an eccentric pattern will seize your gaze, tempting you to embrace its unique allure. True, it may not cater to everyone's taste, but the undeniable magnetism will resonate with those who are confident to wear them proudly.
Staying in Tune with Contemporary Aesthetics
And here's the secret ingredient: to embody style and the latest fashion, the pattern must reflect current trends. Whether it's the choice of colors or the intricacy of the design, staying in tune with contemporary aesthetics is key. Think of it as a visual symphony that harmonizes with the fashion landscape, evoking a sense of admiration from those who appreciate the artistry of unusual patterns.
Striking the Right Balance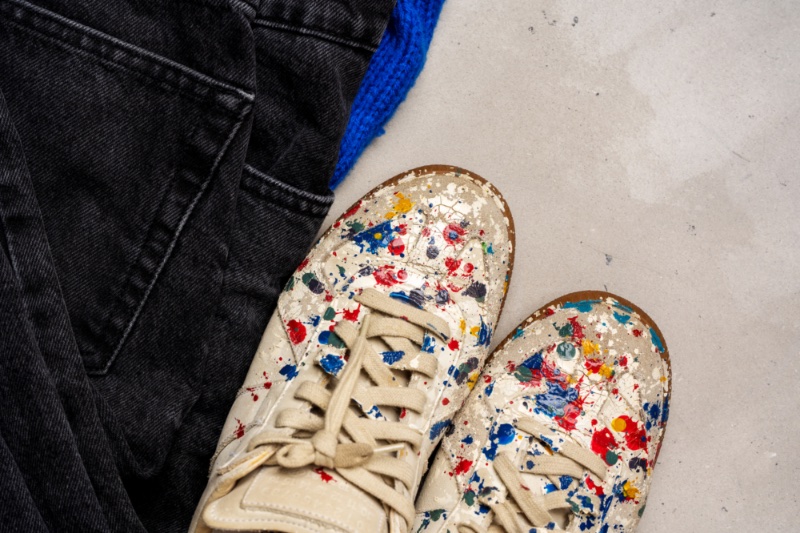 When making a statement with your footwear, it's essential to strike the right balance. Letting your shoes shine while keeping your outfit understated is key. Imagine stepping out in a dapper suit—dark blue, black, gray, or perhaps a sophisticated tan. Now, picture yourself slipping into vibrant slip-on sneakers adorned with a captivating pattern in bold shades of blue and black. The effect is remarkable. The eccentricity of the shoes effortlessly enhances the elegance of your attire, adding a touch of playful sophistication.
The Golden Rule: Balancing Colors
Alternatively, if you dare to don a colorful jacket to complete your ensemble, you must opt for more subdued shoes. Remember, too much color can create a visual bluster, drawing attention away from your carefully curated look. To maintain sartorial harmony, abide by the golden rule: the bolder the colors and patterns on your shoes, the more crucial it becomes to pair them with neutral clothing. Let your shoes steal the show while your attire provides a melodic backdrop.
Complementing & Accentuating
However, there's another approach you can embrace—one that allows your shoes to complement and accentuate the colors in your outfit. It's as simple as glancing at the hues you're already wearing and ensuring that your shoes harmonize with at least one of those colors. Doing so creates a sense of cohesion, effortlessly tying your look together with a subtle yet striking touch.
Final Words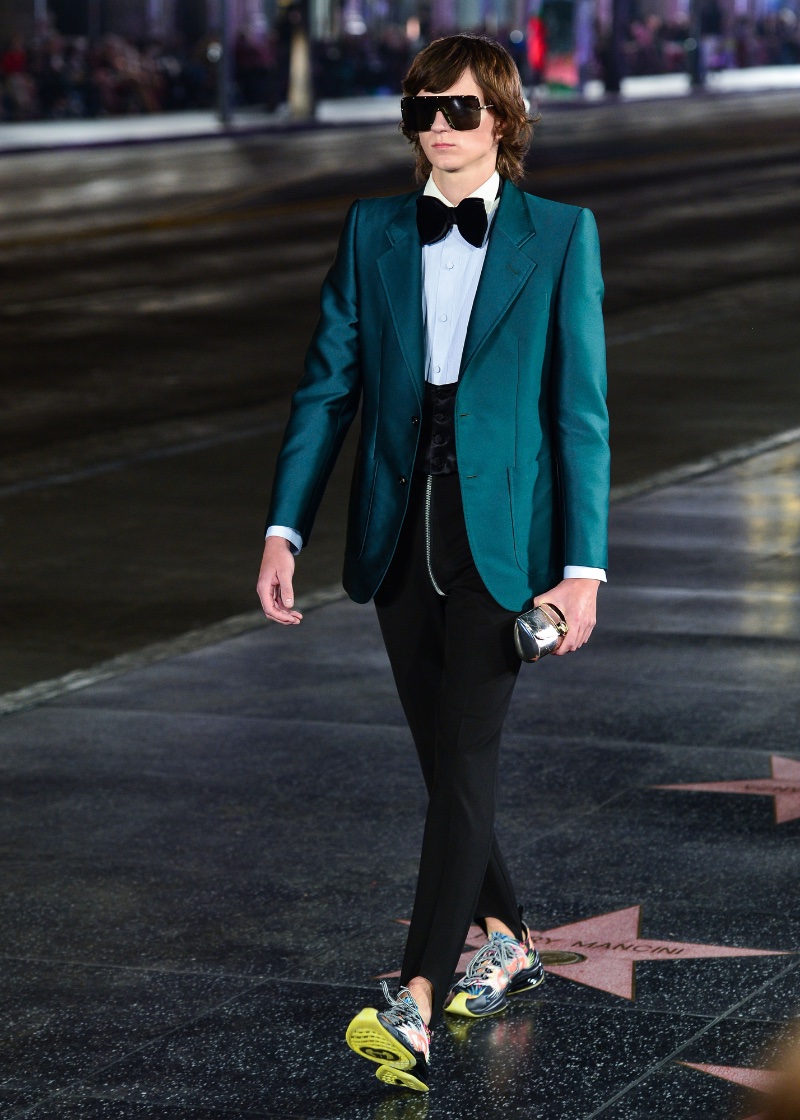 And once you know the rules, it's simple to break them. So, step forth, tread the path of daring design, and embrace the power of eccentric patterns. The fashion world is as much about audacity as it is about aesthetics. Find your unique style by letting your footwear make a statement, whether with a subtle whisper or a bold shout.
Don't be afraid to experiment; you are the maestro orchestrating your fashion symphony. Whether you let your shoes steal the show or harmonize with your ensemble, remember the key is balance. When wielded wisely, the allure of eccentric patterns can transform the ordinary into the extraordinary, creating a sartorial spectacle that is as captivating as it is distinctive.
The world is your catwalk—so stride confidently, and let your shoes do the talking. Of course, keep in mind that your choice of shoes should always align with the occasion. Just as you wouldn't wear hiking boots to a formal gala, be mindful of selecting footwear that suits the event you're attending.
Whether it's a casual gathering, a professional setting, or a special celebration, let your shoes be the perfect companions, complementing your style and enhancing the overall impression you make. Remember, fashion is an art; your shoes are a brushstroke, adding depth and character to your canvas.