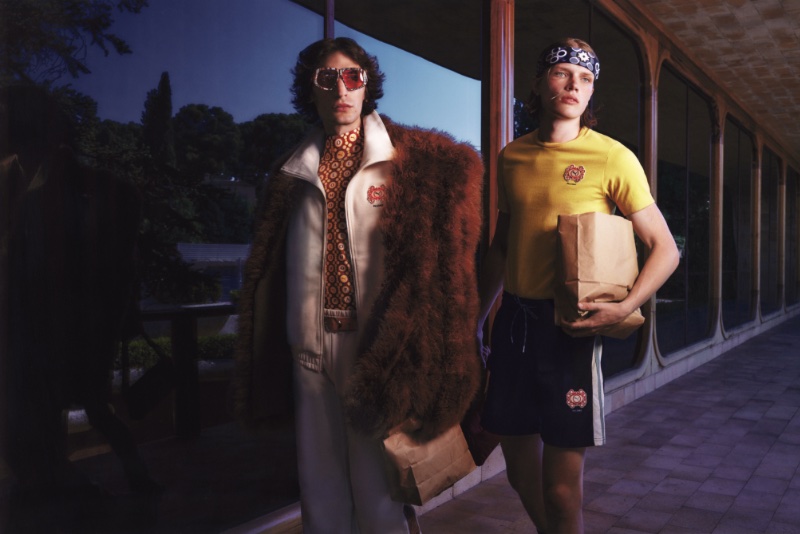 PUMA and Palomo Spain have collaborated on a new collection that takes a throwback approach to the aesthetic of team sports. The partnership explores gender-fluid aesthetics by drawing influence from football players who were popular in the 1970s and their glamorous lifestyles outside the sport. The romantic and colorful style of Palomo Spain is brought to the forefront by this collaboration.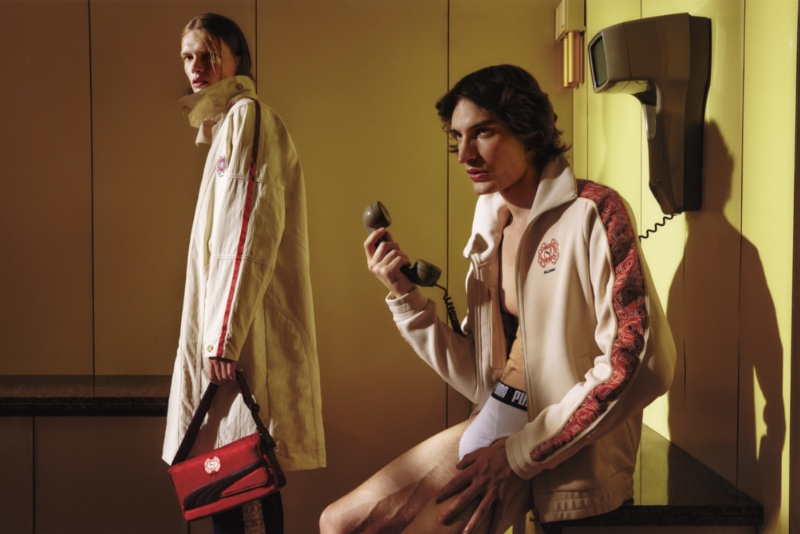 PUMA x Palomo Spain Collection
"My goal with this collaboration was to bring our over-the-top vibes over to PUMA, while stepping out of my comfort zone by designing sports clothes," says Alejandro Gómez Palomo, the founder and creative director of Palomo Spain. "It was wonderful to partner with a company that has the means and engineering necessary to work on things in a way I can't in my studio and my atelier, as that allowed us to approach the collection in a much more technical way than usual."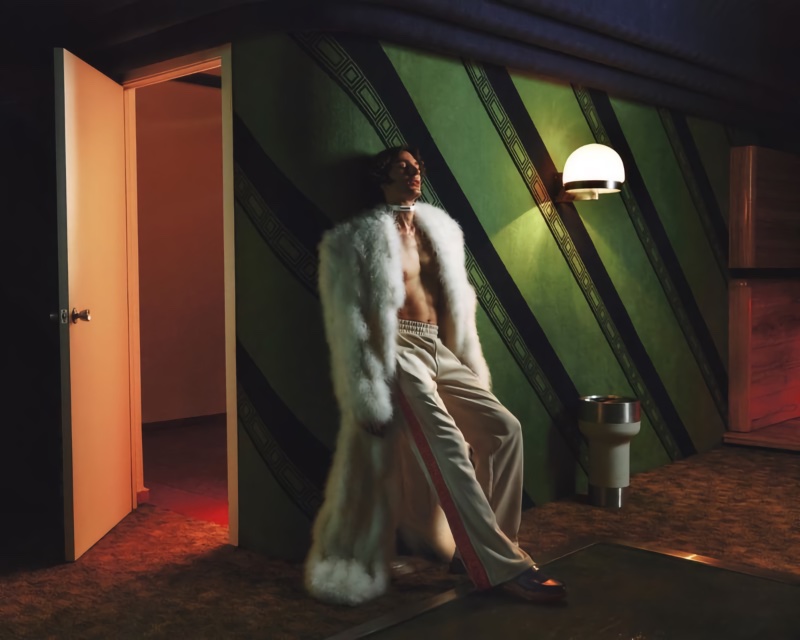 The Palomo Spain style captivates with the help of Kito Muñoz's photography, which was used for the collection's images. Models Samuel Saadoja and Valerio Maccario stand before Muñoz, dressed by stylist Alicia Padrón. The models exude the nostalgic sportiness and off-the-field elegance that Palomo Spain aimed for with its PUMA collaboration.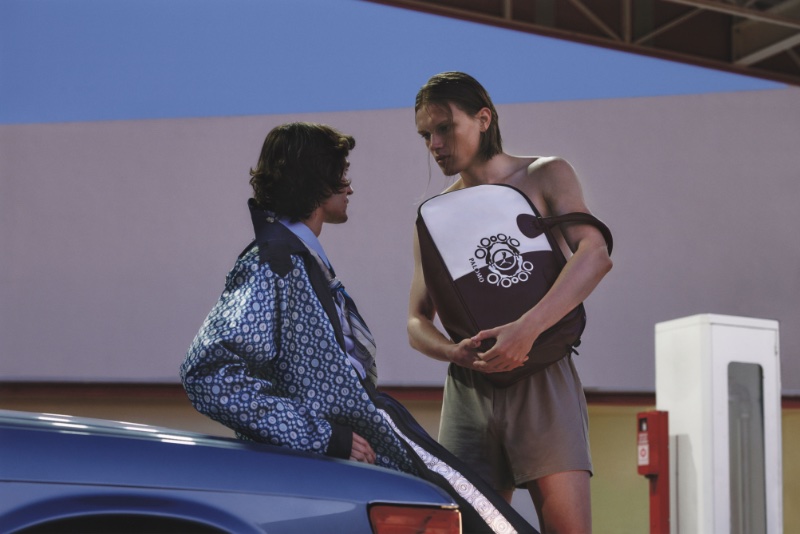 "The crossover between craftsmanship and technology is an interesting one, as it's not obvious at all; yet a highly technical production process was necessary to create the intricate embroideries and detailing that are Palomo's trademark on the PUMA scale," explains Heiko Desens, PUMA's global creative director. "Those delicate graphic elements elevate the collection and bring the right balance to a classic, clean silhouette."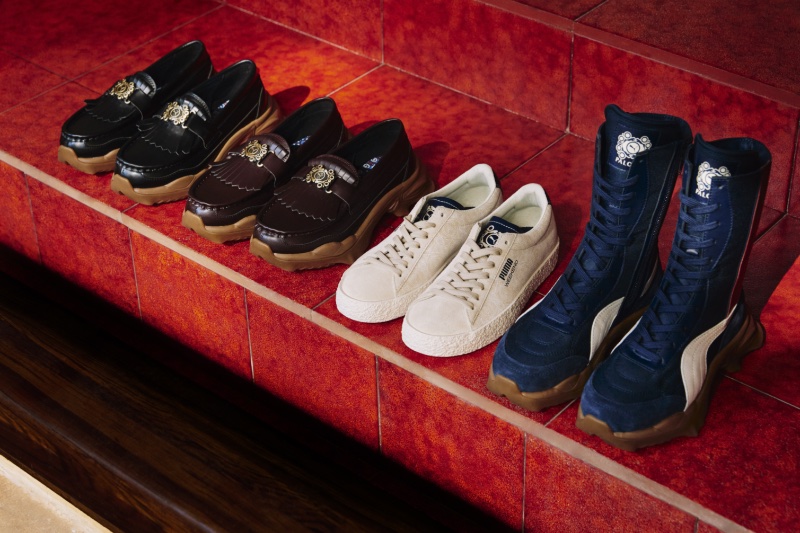 The PUMA x Palomo Spain collection has fifteen designs, ranging from terry tanks and nylon shorts to bell-bottom T7 tracksuits. For footwear, the collection shines with the throwback sneaker known as the Weekend, the Nitefox loafer, and a laced boot variant. The bags consist of a crossbody clutch as well as a grip bag. The collection can be purchased on PUMA.com, Palomospain.com, and other specialized stores located all over the globe.