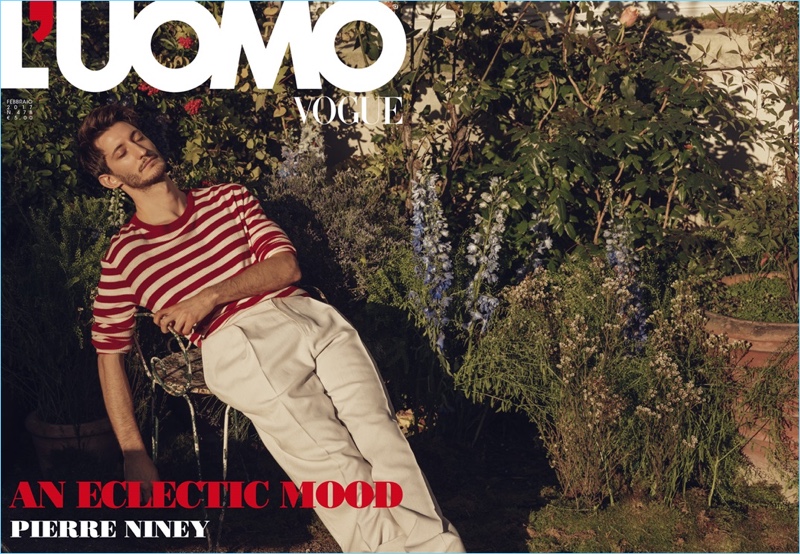 L'Uomo Vogue enlists Pierre Niney as its latest cover star. Connecting with photographer Norman Jean Roy, the French actor covers the magazine's February 2017 issue. Outfitted by stylist Robert Rabensteiner, Niney tackles relaxed tailoring from the spring-summer 2017 collections. Niney stuns in must-have pieces from the likes of Bottega Veneta and Fendi.
Related: Yves Saint Laurent Star Pierre Niney Goes Sartorial for GQ France Photo Shoot
Talking to the magazine about his career ambitions, Niney reveals that he doesn't see himself in Hollywood. The 27-year-old actor explains, "If it's just to play the usual Frenchie, I'm not interested. There are so many opportunities there."
However, Niney does counter, "I recently shot Finding Altamira, directed by Hugh Hudson, starring Antonio Banderas, in which I have a secondary role, but I wanted to have this experience. Now, I'm taking a break to finish writing a script I'd like to direct. I've been thinking about it for a long time and I'm on the final draft." Read more on Vogue.it.
Pierre Niney L'Uomo Vogue Photo Shoot