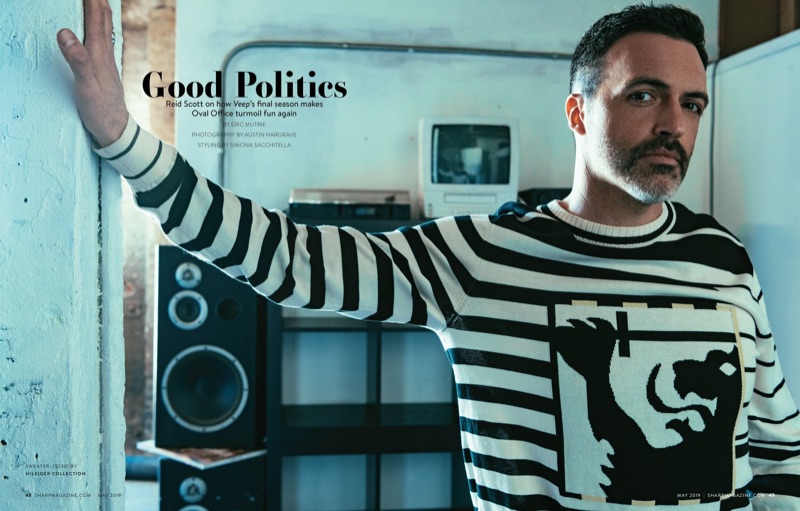 Reid Scott is in the spotlight for a new feature from Sharp magazine. Austin Hargrave (Atelier Management) photographs the Veep star for the outing. Front and center, Scott dons a smart wardrobe styled by Simona Sacchitella. Discussing Veep, Scott says, I have the most incredible luck to work with strong women over and over, and I love changing the narrative.
Related: Veep Star Reid Scott in NY Post's Alexa for Men, Talks Political Style
The 41-year-old actor continues, Even if you didn't want to do the right and important thing and treat human beings like human beings — even if you are the most sexist or racist person in the world — aren't you just bored of seeing the same old sh*t? Read more at SharpMagazine.com.
Reid Scott Sharp Magazine Photo Shoot