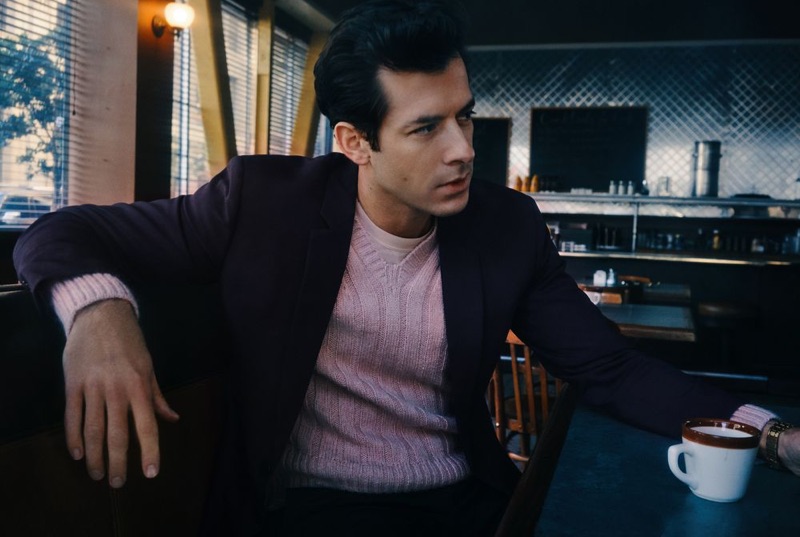 Mark Ronson makes a case for sharply tailored suits and designer sweaters with a new Mr Porter feature. The music producer connects with the luxury retailer for the latest issue of The Journal. Photographed by Paul McLean, Ronson is styled by Dan May. Linking up with Mr Porter, Ronson discusses working with artists. I probably have slightly looser boundaries than some when making a record, says Ronson.
Related: Mark Ronson Covers WSJ. Magazine, Talks 'Shallow'
If I'm working with somebody, it's not odd for them to call me at 2.00am or whatever. The producer/artist relationship is like a relationship. There's no way to define it because there are so many variables. But–and I could be wrong, because I'm too eager to try and keep everybody happy–it feels like you get the best art and honesty out of someone when there's a sense of trust, emotional connection and they feel safe.
Ronson continues, Usually, that means kind of overextending yourself during the course of making the record…but Amy [Winehouse]'s thing was a bit different because all the stuff in the relationship that she was singing about happened way before I met her. Here was this person delivering these really, really heavy emotional lyrics, but in a sunny disposition, all day to me. Because she had dealt with this all in the past. Read more at MrPorter.com.
Mark Ronson Mr Porter Photo Shoot