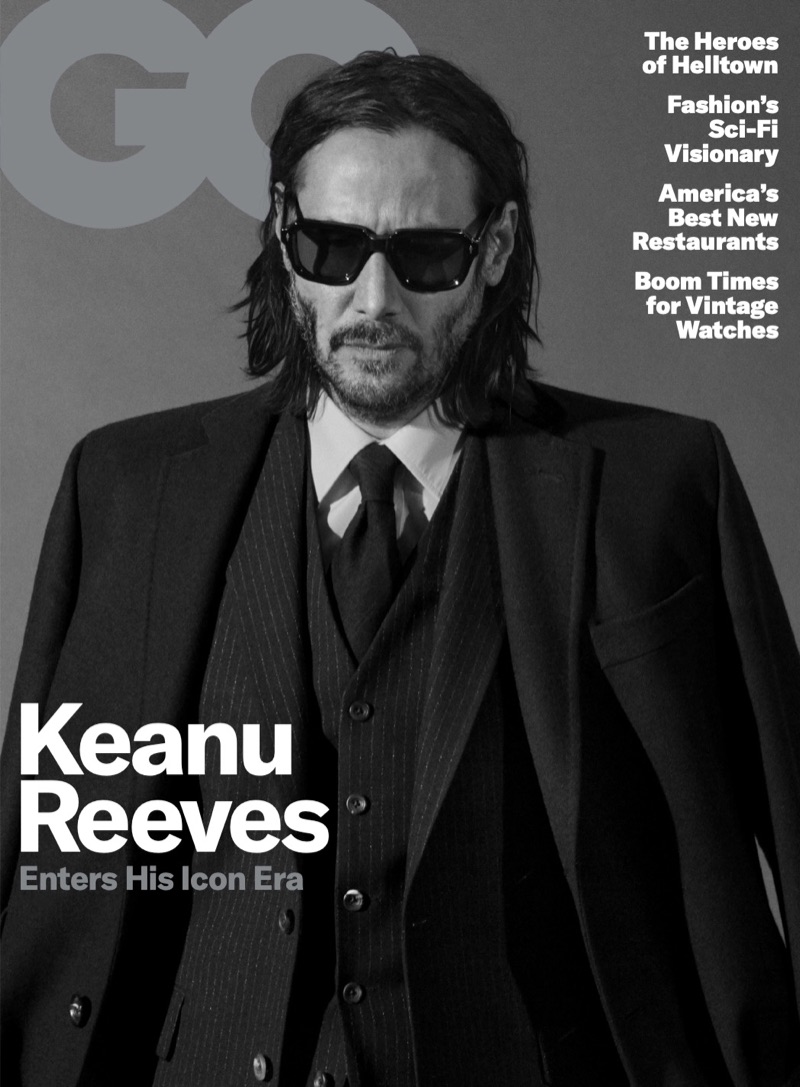 Donning a three-piece suit and coat, Keanu Reeves is a cool vision as he covers GQ. Reeves connects with the American magazine for its May 2019 issue. The John Wick star takes to the studio with photographer Daniel Jackson for the outing. George Cortina outfits Reeves in brands such as Saint Laurent, Bottega Veneta, and Giorgio Armani.
Related: Keanu Season | Keanu Reeves Covers Esquire UK & Men's Fitness
Asked if there's a possibility of a fourth John Wick film and beyond, Reeves explains, As far as my legs can take me…as far as the audience wants to go. The 54-year-old continues, I haven't really thought about my career future, or what was going to happen, until recently. Read more at GQ.com.
Keanu Reeves GQ Photo Shoot