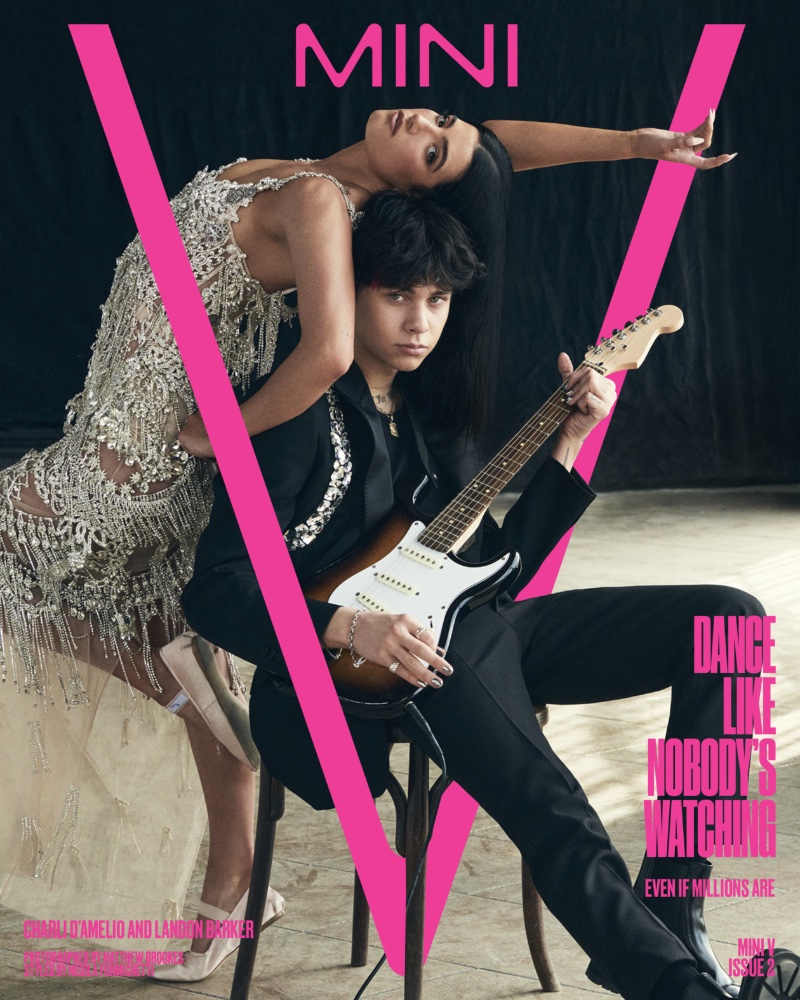 MINI V by V Magazine ushers in summer 2023 with its striking second issue, featuring the sensational couple, musician Landon Barker and his influencer girlfriend, Charli D'Amelio. The famous couple appears before the lens of renowned photographer Matthew Brookes, while the inimitable Nicola Formichetti adorns them in audacious, contemporary fashions. The pair exudes a modern glamour, skillfully crafted by makeup artist Olivia Madorma and hairstylist Patricia Morales.
Landon Barker & Charli D'Amelio MINI V Photoshoot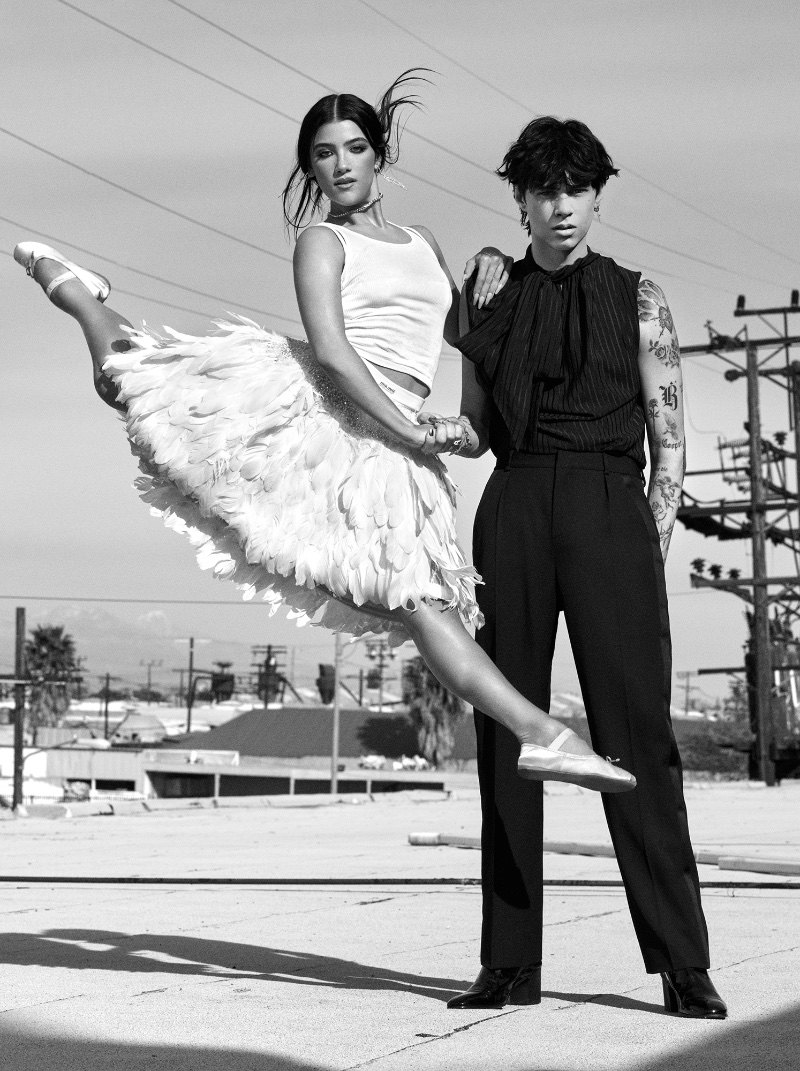 In conversation with MINI V, Barker reflects on the elusive concept of perfect happiness, musing, "I don't know if perfect happiness truly exists, but if it did, it would be me creating art, surrounded by friends and family." He recounts a recent joyful escapade, divulging, "I had the opportunity to go to Milan Fashion Week recently. It was not my first time in the city, but every time I visit… I am truly happy. I definitely hate the travel itself, but once I arrive… a different story."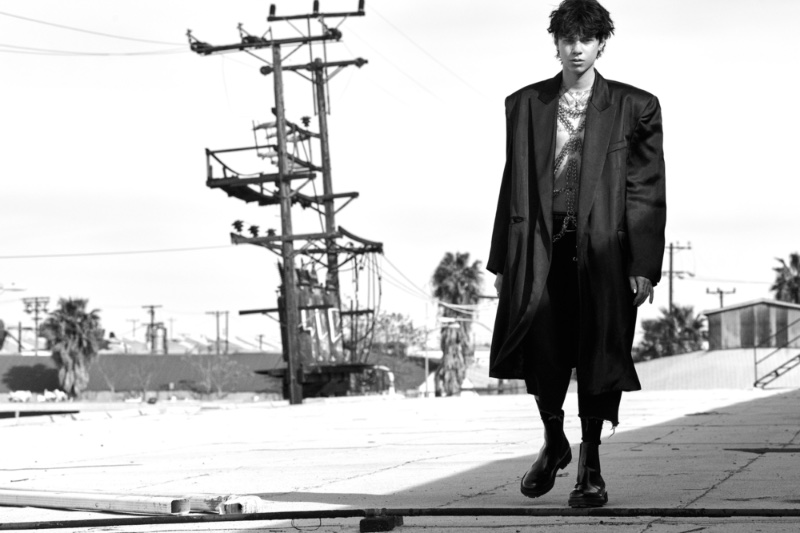 When asked about his life mantra, Barker confides, "I have a few different mottos I like to live by, but I think the one that has been the most prevalent recently would be, 'Do what you love with the people you love.'" Embracing this sentiment, he finds motivation to chase his dreams and passions alongside the cherished individuals who support and uplift him.