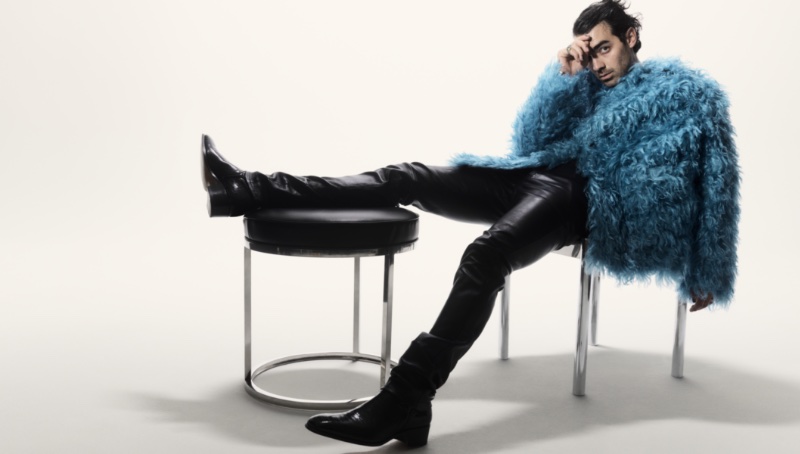 It's almost hard to believe that Joe Jonas recorded his first song with his brothers Nick and Kevin, "Please Be Mine," in 2005—seeing the trio sign with Columbia Records as Jonas Brothers. For the past decade, he's been all over the world, performing to packed crowds, but now he's taking a different turn with a dramatic role in the Korean War film Devotion.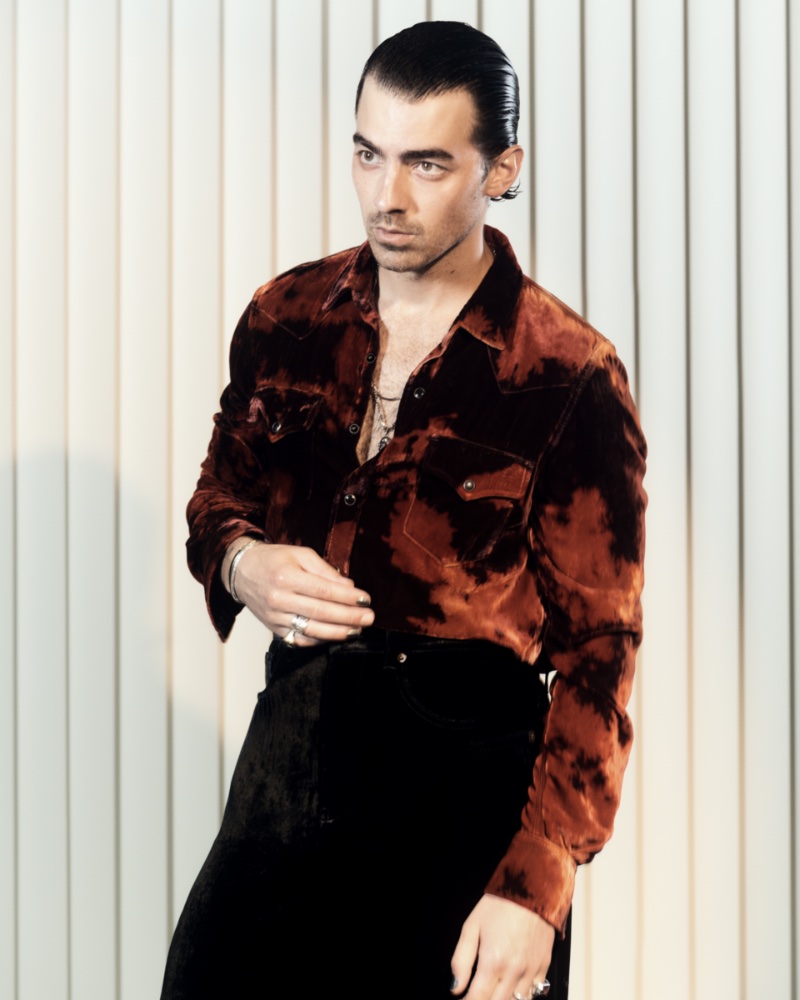 Joe Jonas Mr Porter The Journal Feature
Joe Jonas stars in a new fashion shoot for Mr Porter, which connects him with their digital magazine, The Journal. There, Jonas chats with Evan Ross Katz about everything from his early days as a musician and actor to where he's now—and what he looks forward to in the future.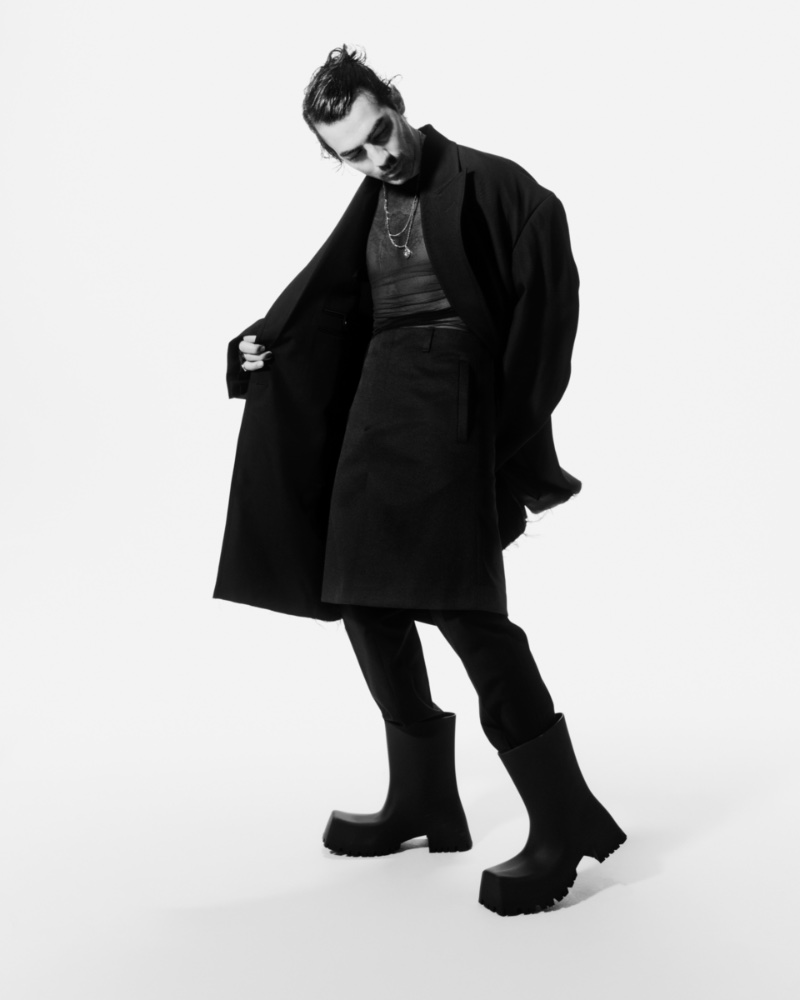 Joe Jonas is a style chameleon who shows off his fearless personality in Mr Porter's The Journal. Jonas proves he's got plenty of fashion flair. For the shoot, Jonas wears a variety of fashion ensembles—including a few that are a little more daring than his usual look.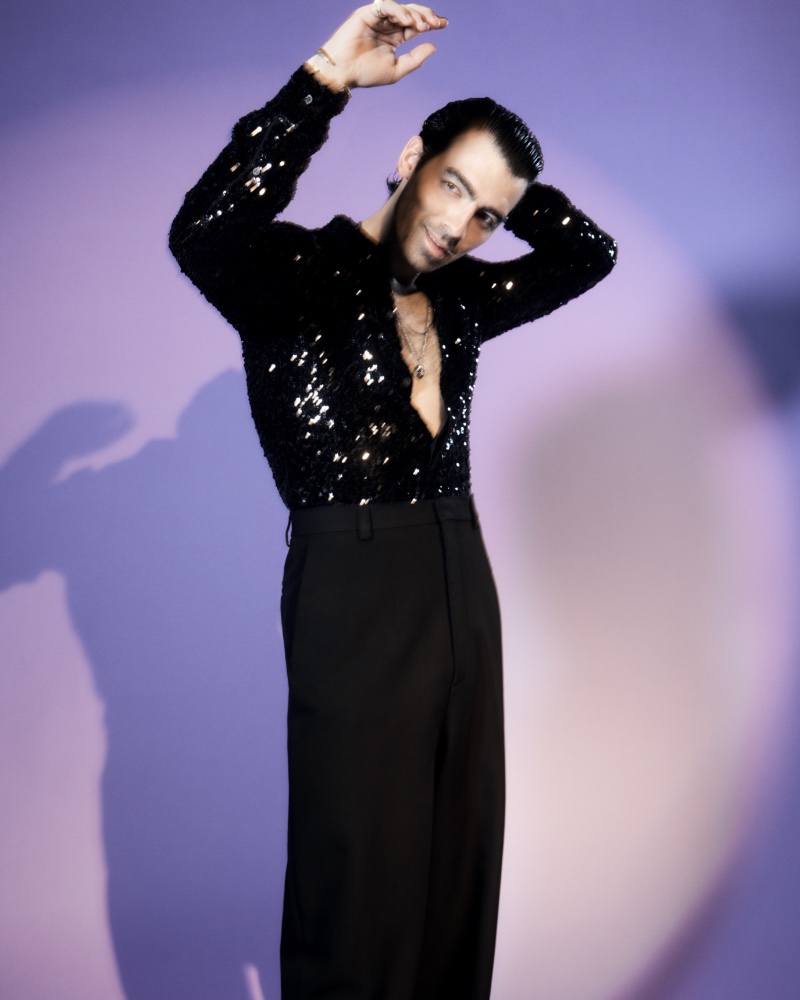 Joe Jonas rocks various hairstyles, the occasional touch of lipstick, and nail polish for Mr Porter. Stylist Julie Ragolia outfits Jonas in current wardrobe pieces from Mr Porter—including brands such as Saint Laurent, Celine, and Dries Van Noten.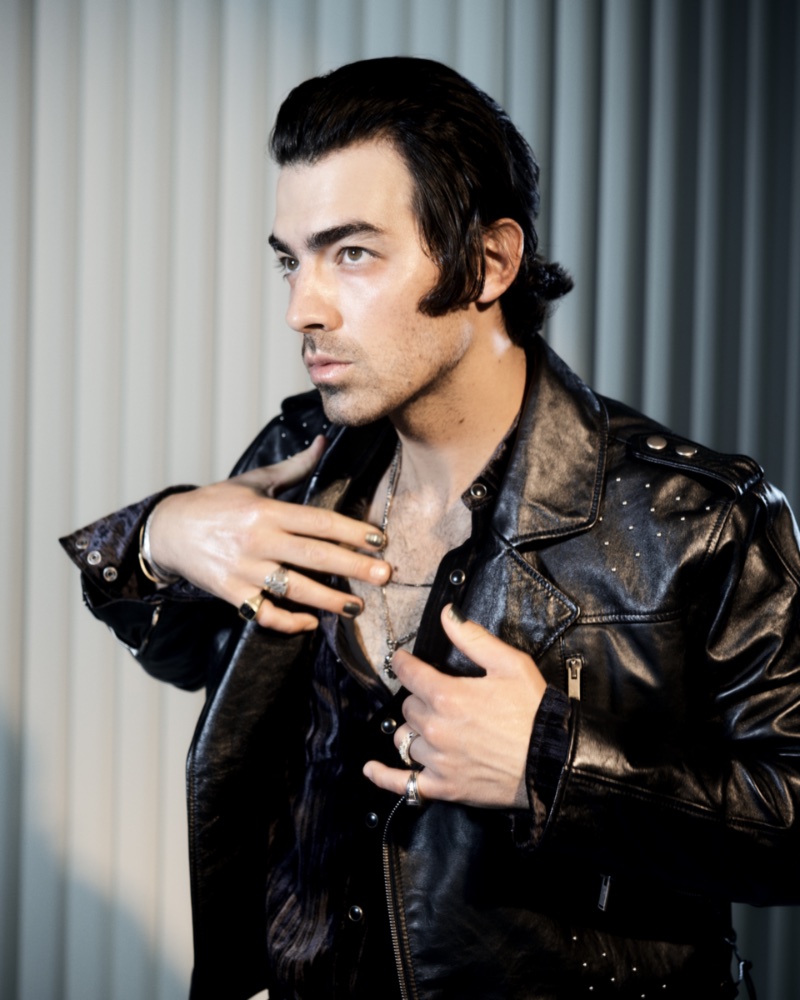 Joe Jonas in Devotion
"I know I'm not going to be their first choice for the role, right?" jests Joe Jonas when discussing his role in Devotion. "There's a lot of good that can come with having a name like mine attached, but it can also be a distraction." However, Jonas wanted a film project that would challenge him.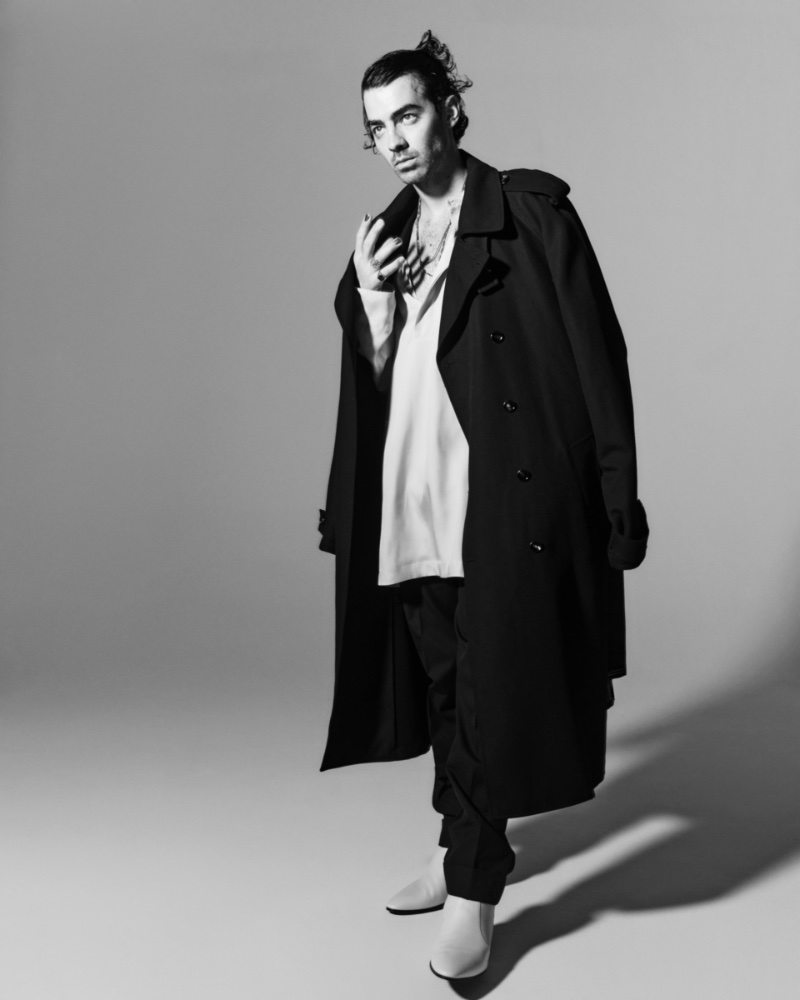 Regarding Devotion, Joe Jonas admits, "I know I'm the new guy. So, I wanted to be surrounded by great people who I know I can learn from." Jonas continues, "I know they were like, 'Let's see if this Jonas kid can do it.' And though that's for them to decide in the end, I was going to show them how hard I was going to work at it."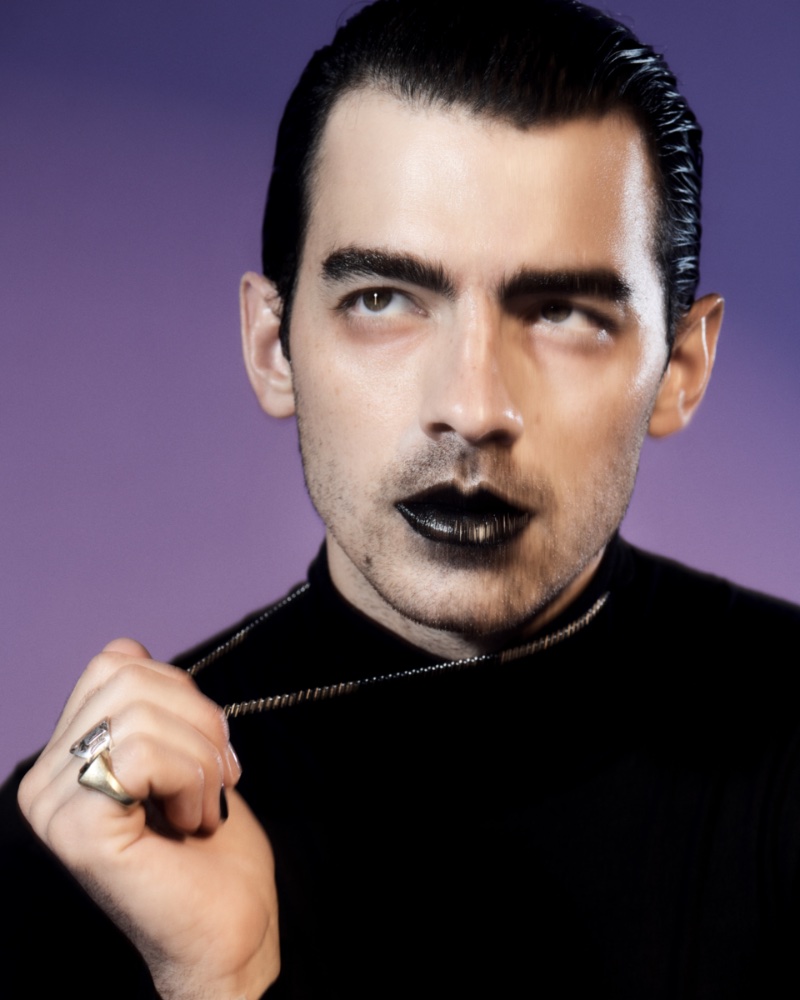 Joe Jonas Receives Expert Advice
Preparing for Devotion, Joe Jonas worked with his actor wife, Sophie Turner, referring to her as "the best acting coach ever." He also took advice from Matthew McConaughey. "He's a dragon slayer. He'd share stories about the extremes he would go to feel what his characters feel, standing barefoot on the ledge of a 20-story building, his feet bleeding," explains Jonas. "I knew I wasn't going to be able to go to his level, but for me, it meant I had to step up."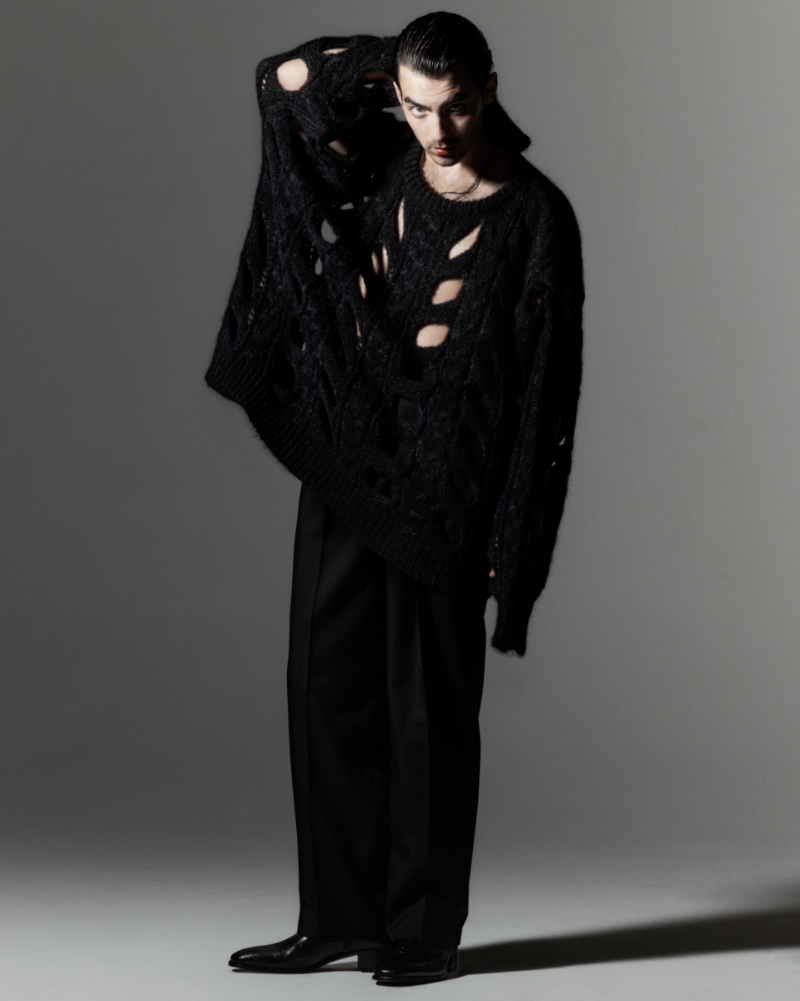 Joe Jonas x Khalid
Joe Jonas performs with Khalid for Devotion's credits song entitled Not Alone. About the track, Jonas explains, "I wanted it to be a male duet, partially because this movie tells the story of these two guys that have this deeply emotional bond." The singer adds, "I wanted to match that in some version. My friend was like, 'Did you call Khalid yet? And I was like, 'Oh f***,' you mean the most obvious person?"