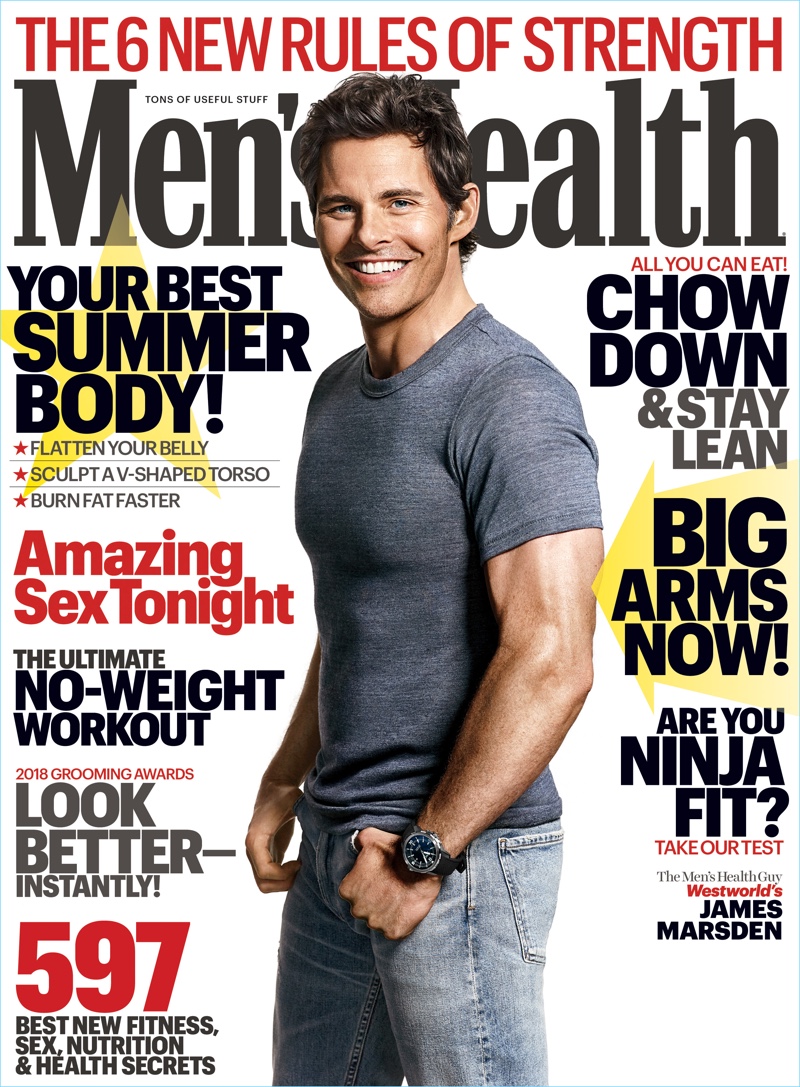 James Marsden charms as June's cover guy for Men's Health. The Westworld star is photographed by Art Streiber for the feature. He takes to the beach in relaxed tees and denim jeans. Discussing his hit HBO show, Marsden says, It makes us look at behavior, and we see some very dark behavior on this show. I have to wash it off afterward, and then physically I have to wash it off to get the blood out of my ears and body orifices. You just have to learn to roll with the craziness.
Related: Own Your Journey | James Marsden Stars in BOSS Campaign
In addition to sharing his workout tips with Men's Health, Marsden touches on Kanye West. The people who are like, Oh, that was great. I'm the best, are usually the ones who aren't. Unless you're Kanye West. Marsden explains, I wish I could be that confident about myself. I wish I could think like him, telling myself I'm awesome all-day long. I wasn't raised that way, or to speak that way. But it's impressive. Read more at MensHealth.com.
James Marsden Men's Health Photo Shoot