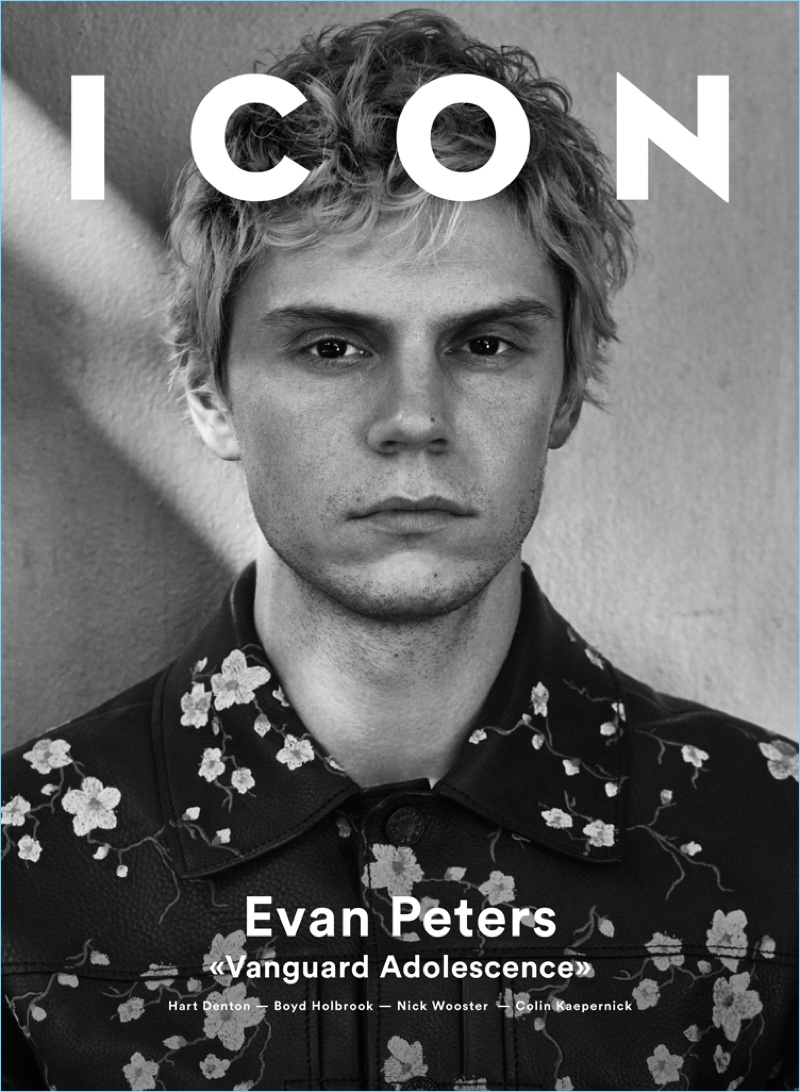 American Horror Story actor Evan Peters stars in Icon magazine's latest cover feature. Currently sporting bleached blond hair, Peters sports a floral jacket by Louis Vuitton. Michael Schwartz (Atelier Management) photographs the Actor, while Mark Holmes handles styling. Holmes outfits Peters in fall fashions from brands like Calvin Klein and Dries Van Noten.
Related: Evan Peters Rocks Quirky Style for Mr Porter, Talks 'Pose' & 'X-Men'
Peters also talks to Icon about the diverse roles he tackles for American Horror Story. You've just got to be ready for it. It's how it is, says Evans. Obviously, it's a TV show and it's not real, so separating that from the get-go is always important. You've just kind of got to hang out with friends and family and stay grounded in reality so you don't completely lose yourself in the role. Read more at Icon.ink.
Evan Peters Icon Photo Shoot