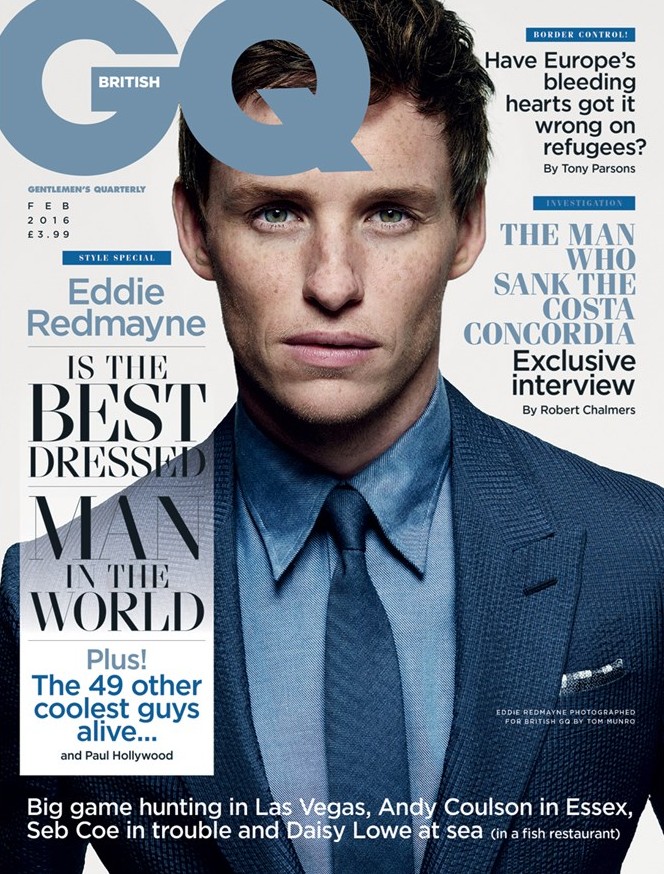 Photographed by Tom Munro, actor Eddie Redmayne covers the February 2016 issue of British GQ. Dishing on picking difficult roles to play, Redmayne shares, "I think people look at it and go, urgh, you want to try and do something transformational. And it's not true–just, if you're lucky enough in your lifetime to get two parts that are interesting and challenging to play, then it's a privilege really." Read more on GQ-Magazine.co.uk.
Related: Eddie Redmayne Covers Details Final Issue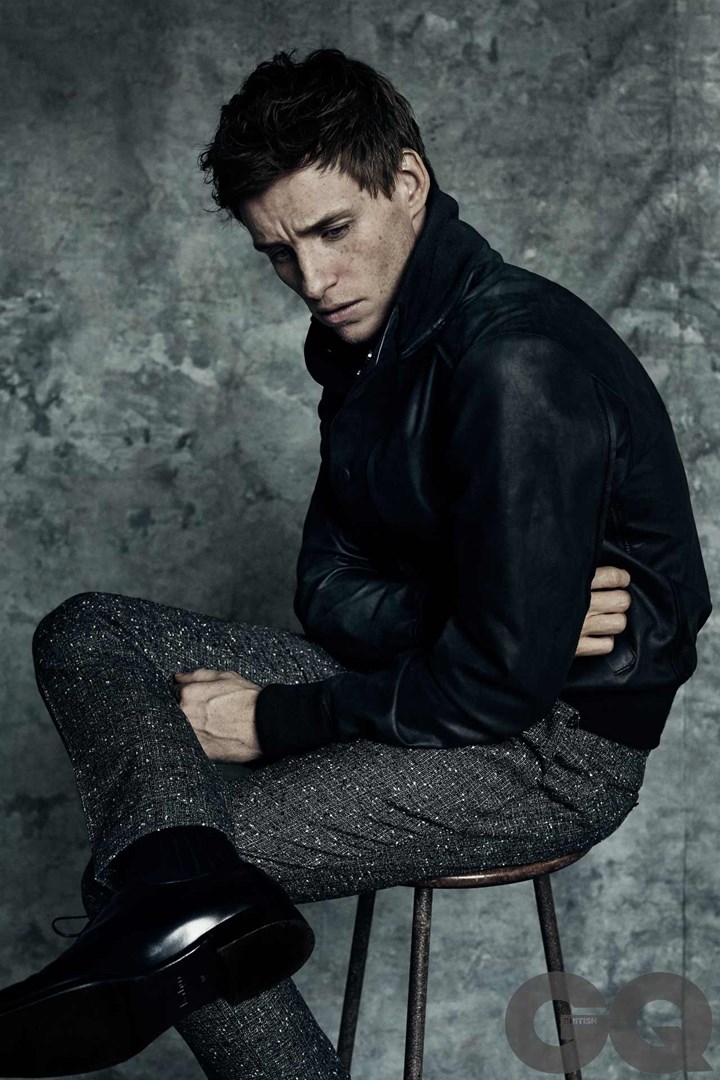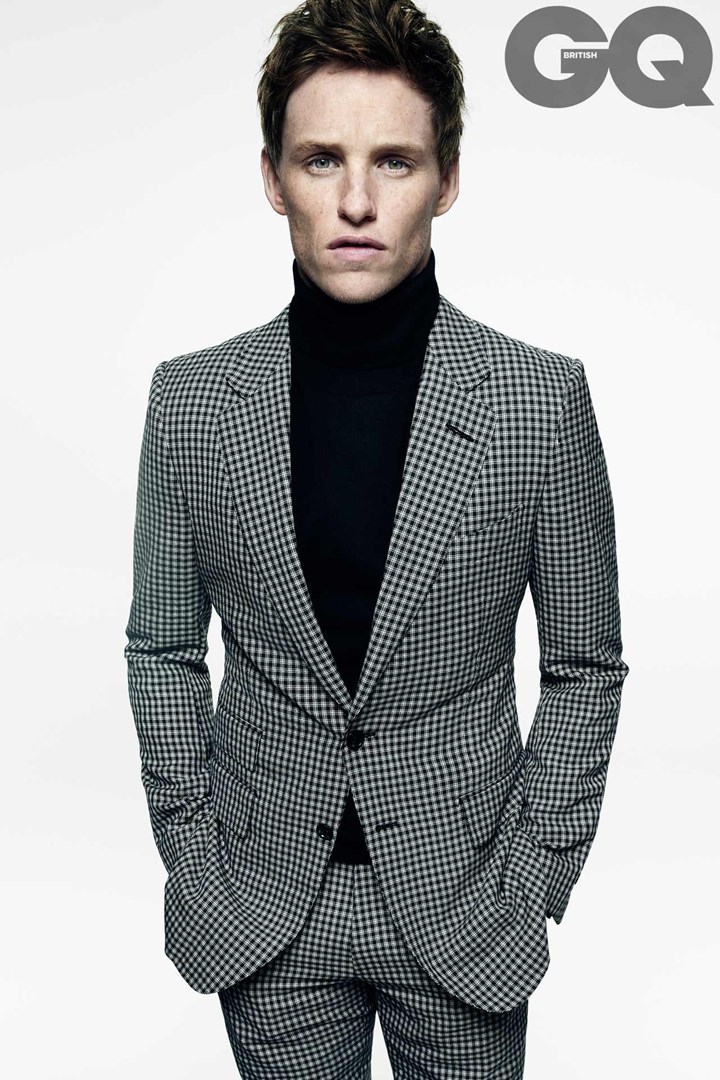 Flashback: Eddie Redmayne Covers British GQ Style
On the heels of his Oscar win for The Theory of Everything, Eddie Redmayne covered the spring-summer 2015 issue of British GQ Style. A style aficionado in his own right, Redmayne was right at home in dashing designer styles.