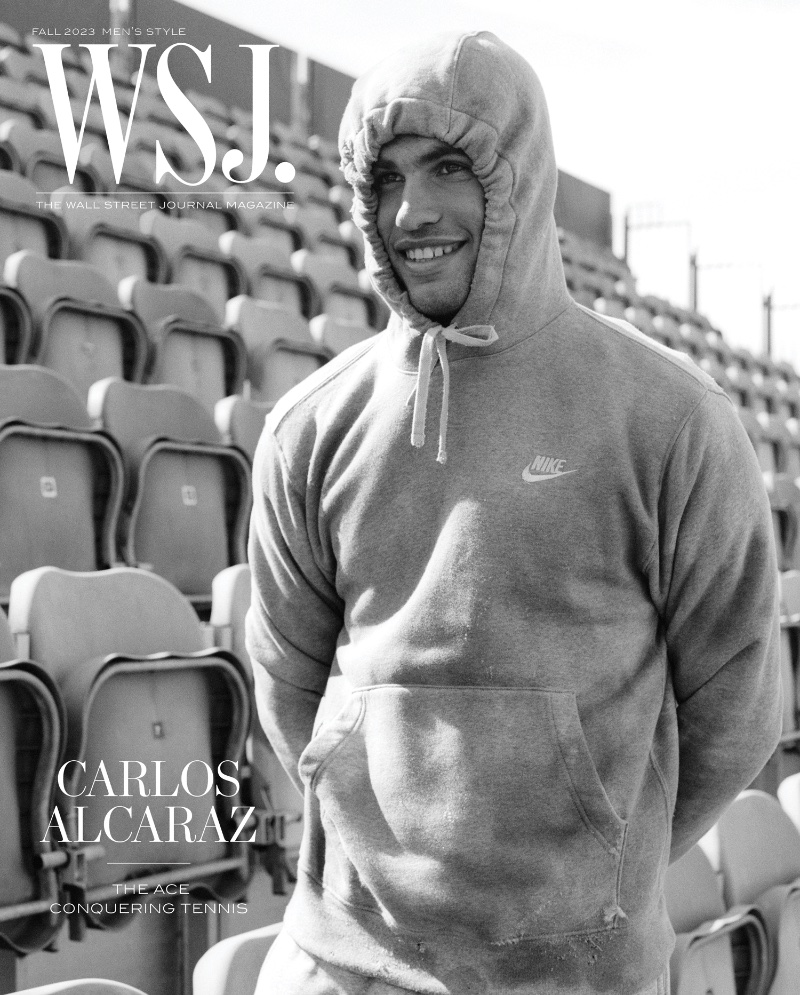 After making waves as the face of Louis Vuitton's New Formal campaign, Carlos Alcaraz serves sporty charm on the cover of WSJ. Magazine's fall 2023 men's style issue. Captured by photographer Theo Wenner and styled by Jenny Hartman, the young tennis sensation dons relaxed Nike ensembles, seamlessly transitioning from the sartorial to athletic chic.
Carlos Alcaraz for WSJ. Magazine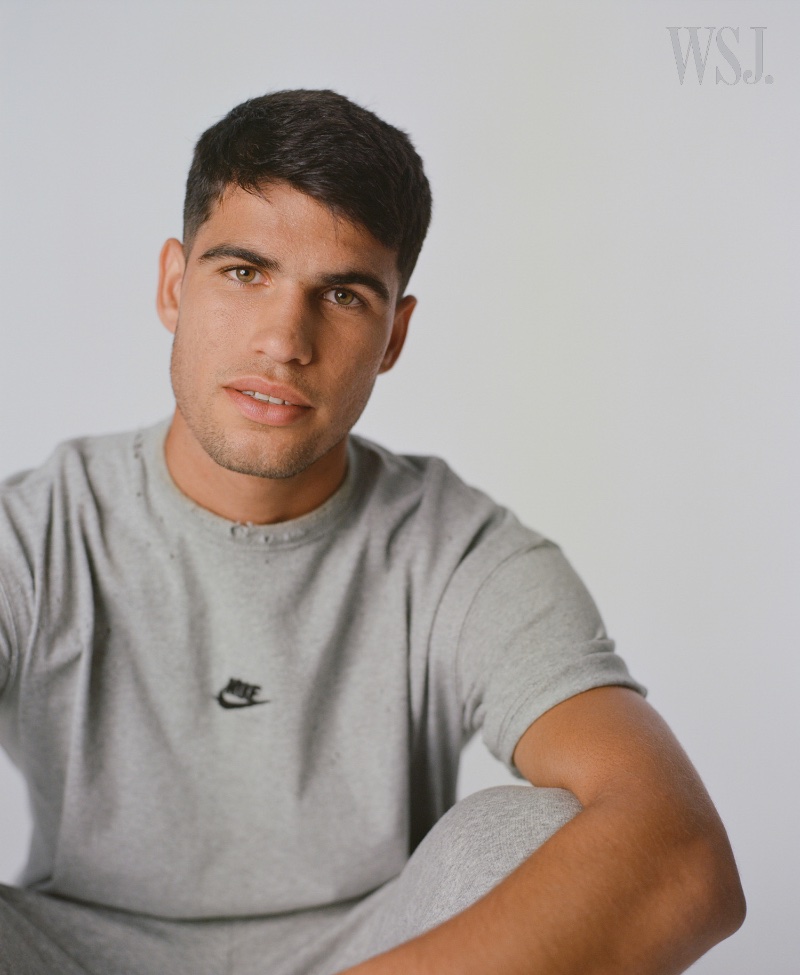 In the rich profile penned by WSJ's sports columnist Jason Gay, the narrative captures a day in the life of Alcaraz at Toronto's Sobeys Stadium during the National Bank Open. Far from the impression of an aloof star, Alcaraz is an accessible icon, basking in the limelight but still willing to share moments with his followers. He's seen autographing tennis balls, taking selfies with fans, and exuding a genuine warmth.
Alcaraz is still in the early thralls of celebrity, a period Gay describes as "the shiny, grateful, almost goofy-happy stage." The young athlete can't quite believe the burgeoning adulation he commands. "I love it," he says of the bucket-hat mania he sparked at Wimbledon. "It's something new for me."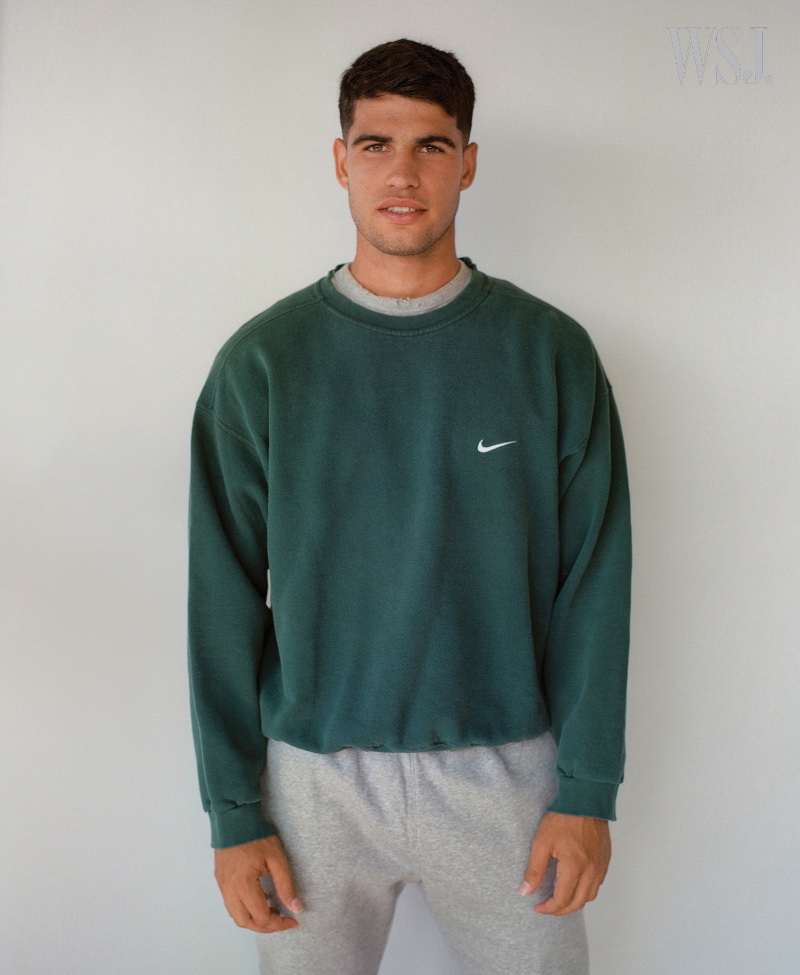 A whirlwind of milestones has marked Alcaraz's journey. From the courts of Wimbledon to the hard grind of professional tennis, Alcaraz's career has taken off at an unanticipated speed. "This has been a dream for me since I was a little kid," he says. But he adds a note of grounding reality: "Obviously, it's my job. But I am enjoying this time."
While still in his early twenties, Alcaraz's rise has been nothing short of cinematic. His achievements reflect a sports movie narrative. "It was faster than I thought," he admits. "I did not expect to win a Slam at age 20. I did not expect to win Wimbledon. Everything came so, so fast."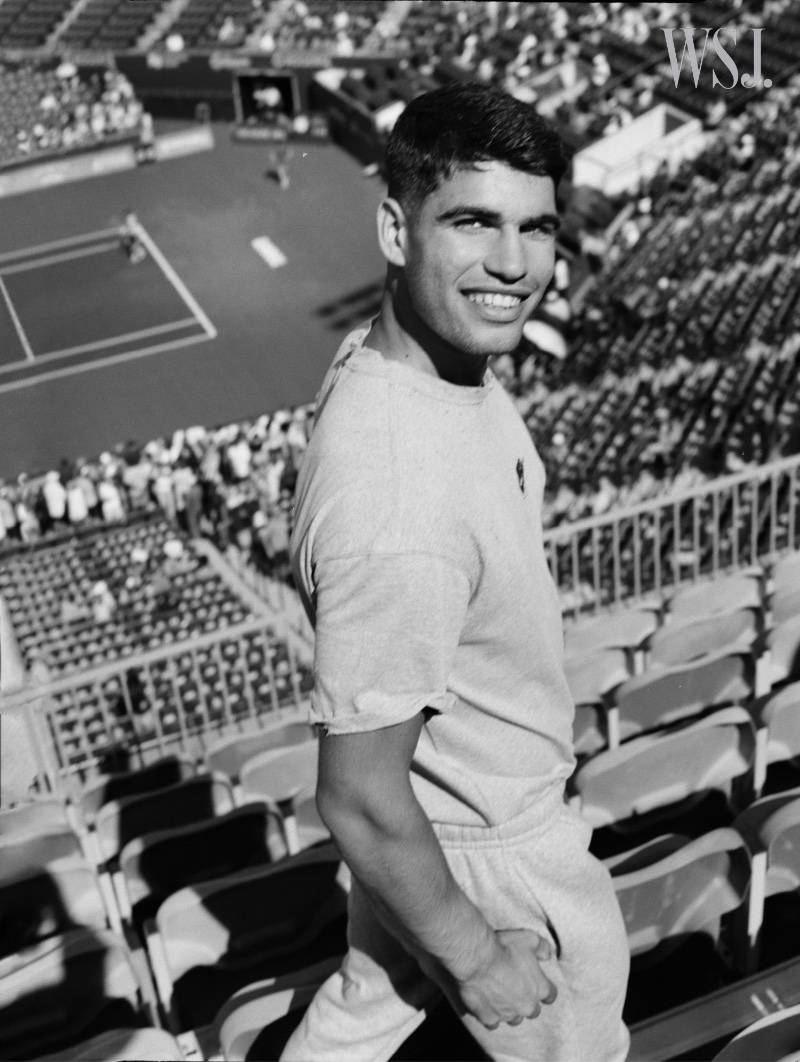 The echoes of praise aren't just emanating from the stands. They're also coming from tennis royalty. World No. 1 Novak Djokovic has lauded the young star, likening "Alcaraz's on-court maturity to Federer's, his competitiveness to Nadal's," and even his backhand to Alcaraz's burgeoning skill set. "Crazy," Alcaraz responds. "He's played with the best, with Rafa, with Roger. You don't expect that."
Amid the fame and the accolades, Alcaraz maintains a ritual that keeps him grounded. His pre-match soundtrack? Eye of the Tiger is a tune that galvanizes him and evokes a classic era of competition and sportsmanship. Whether in Louis Vuitton or Nike, whether on the grand stage of Wimbledon or the intimate settings of an autograph session, Alcaraz personifies a new age of accessible stardom, unburdened by pretension yet weighted with promise.