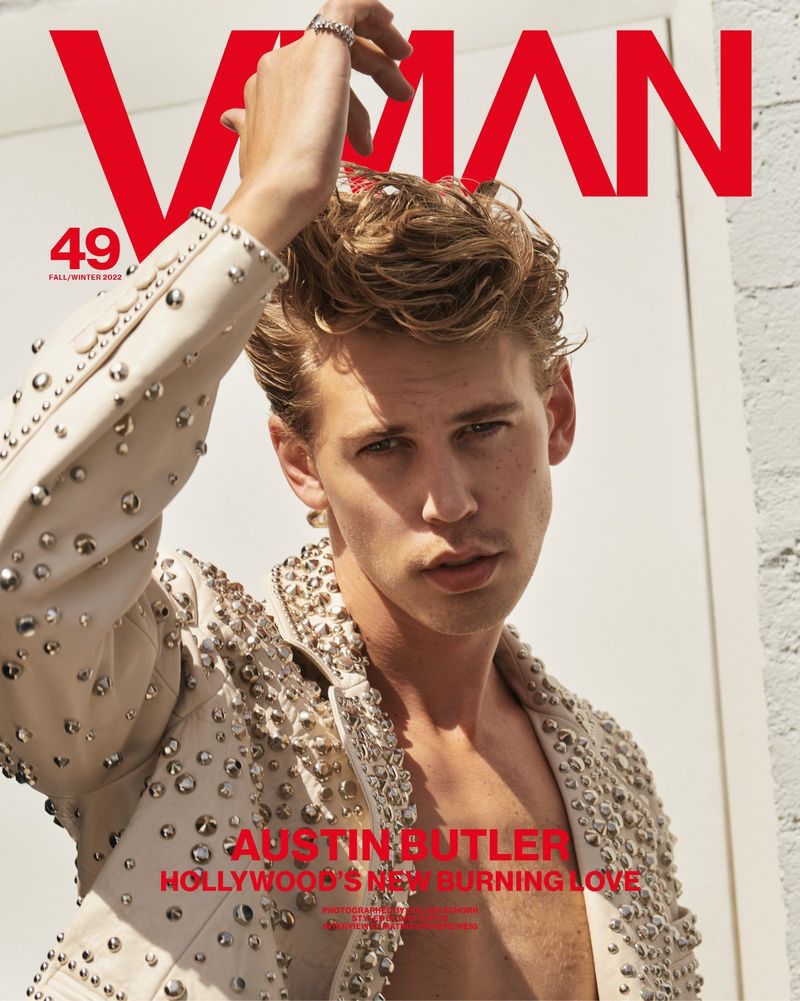 Austin Butler, who plays Elvis in the 2022 Baz Luhrmann biopic, "Elvis," is blazing a trail as the latest cover star for VMAN, turning out various daring looks. During the photo session, the American actor, now 31 years old, poses for photographer Collier Schorr. In the meanwhile, Gro Curtis styles Butler for the occasion.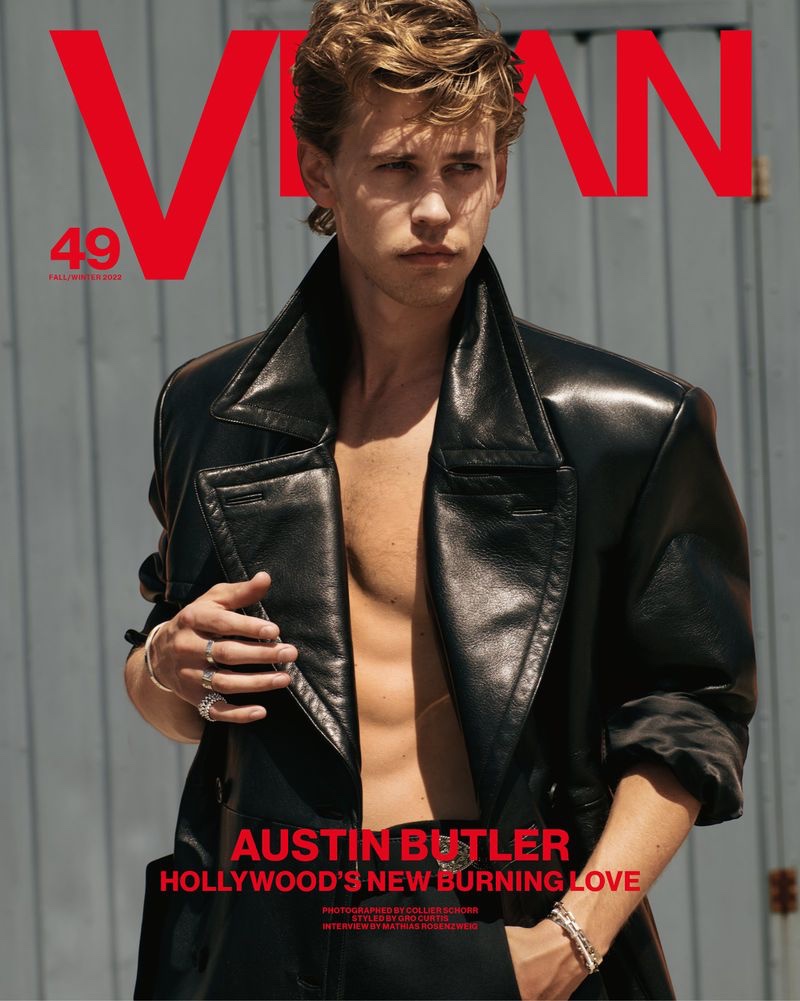 Standing tall at 6′ 0″, Butler is modelesque as he tackles some of the season's most bold fashions, including leather, wool, silk, and more from brands such as Dior Men, Coach, Prada, and Versace. The Cartier brand ambassador also wears plenty of must-have jewelry pieces from the luxury label.
Austin Butler for VMAN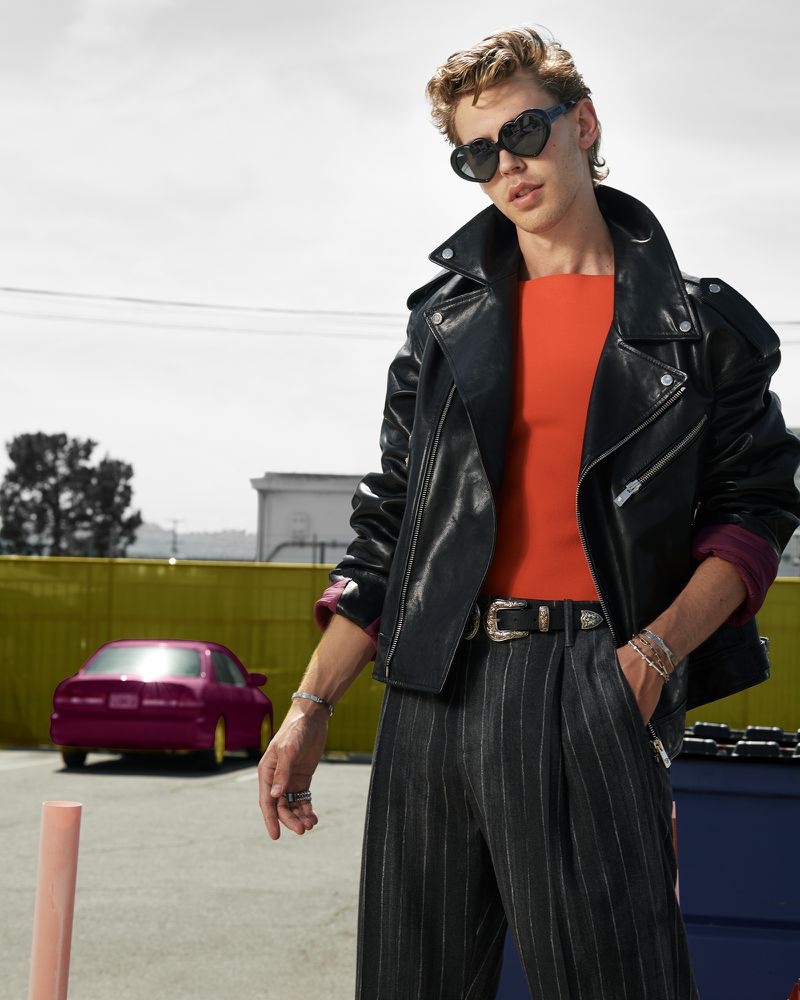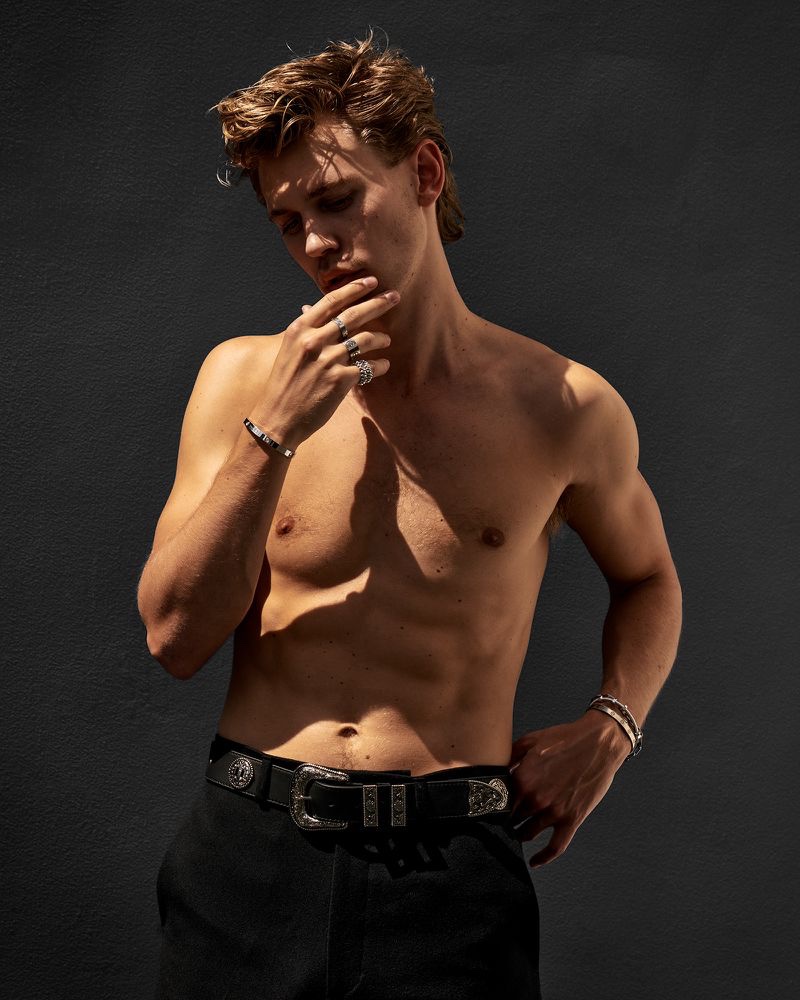 Austin Butler on Recording in Nashville
Austin Butler recalls recording music in preparation for "Elvis," at the historic RCA Studio B in Nashville, Tennessee, where Elvis recorded music himself. "Well, when I was on my first day in the recording studio, Baz wanted me to get as close to performing as possible," says Butler.
"He had all the executives and everybody from RCA, who were back in the offices, he brought them into the recording studio and he goes, 'I want you all to sit facing Austin,'…and he told them to heckle me. So then they were making fun of me and stuff while I was singing."
Butler later drew upon that experience when performing as Elvis. The American actor explains, "When we were filming this moment when Elvis first goes on stage and he's getting heckled by the audience, I knew what that felt like." Butler confesses, "I went home in tears that night. I really did."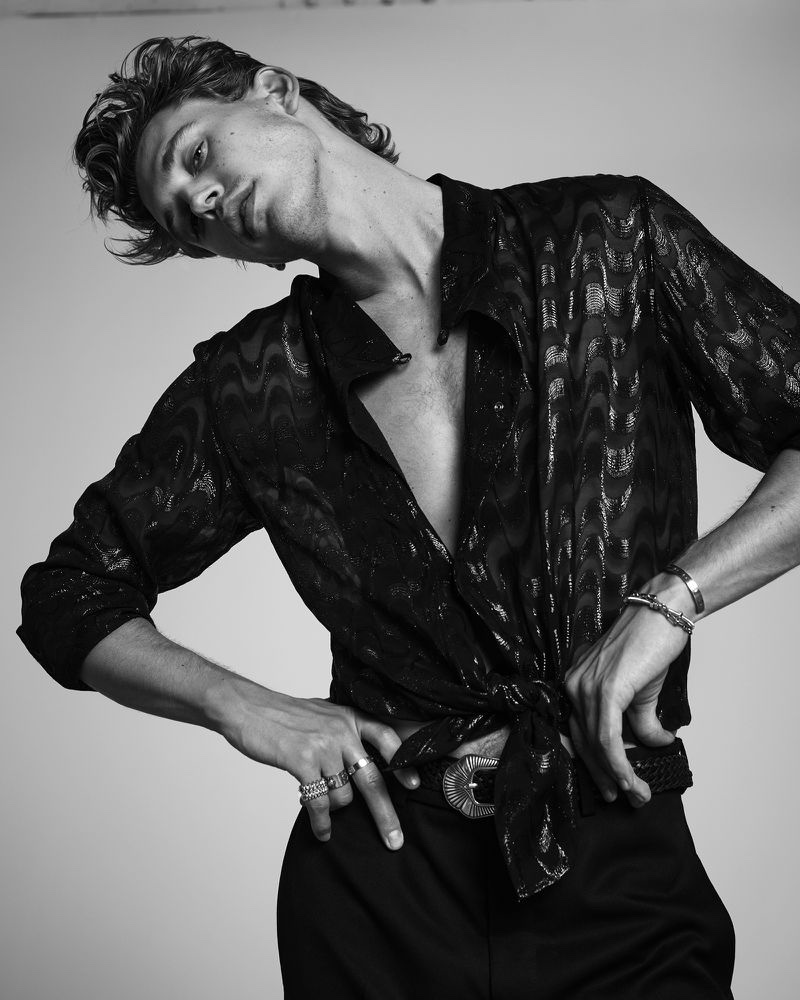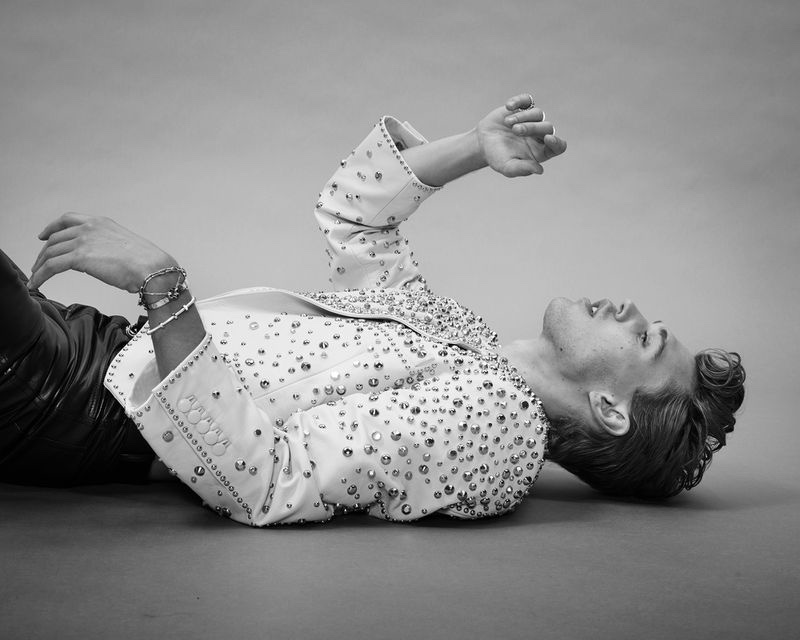 Austin Butler on Playing Elvis Presley
Austin Butler discusses with VMAN his trepidation to step into such big shoes to play Elvis Presley. However, Butler found confidence in learning more about Elvis. "When he was a kid, he would ask everyone to turn around in the room, and he would turn the lights off," says Butler. "He didn't wanna play in front of people." This detail humanized Elvis for Butler. The "Elvis" star explains, "He's so idolized that it's a bit of a trap, to look at him and go, 'Well, he's so much bigger than me…I felt like a child wearing his father's suit.'"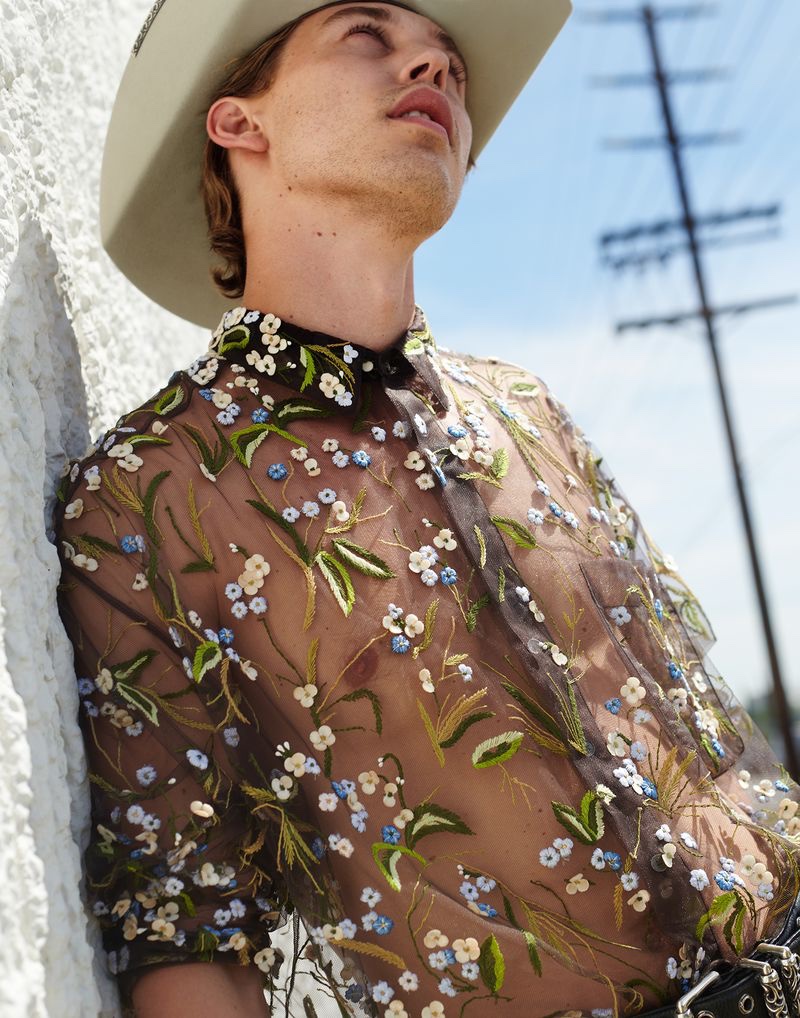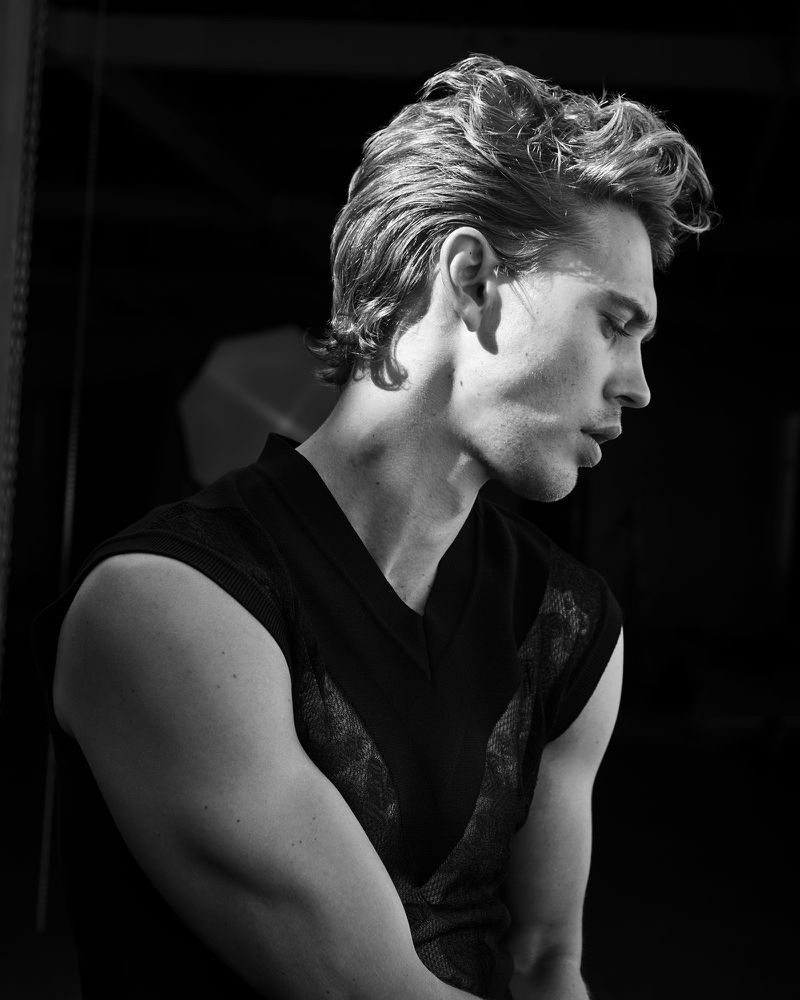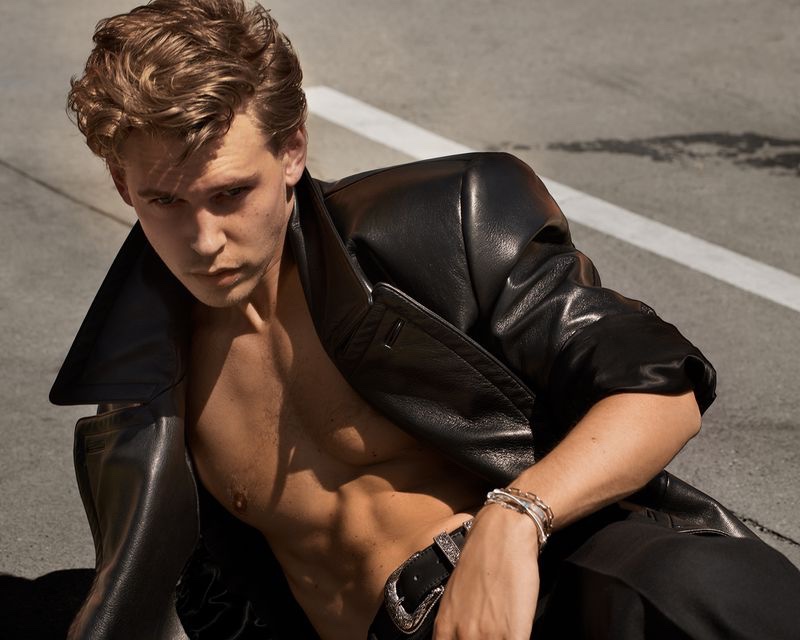 Austin Butler on His Elvis Obsession
Production of "Elvis" was shut down during filming because of the pandemic and Austin Butler decided to remain in Australia to keep his mind on the role. Butler confesses how difficult it was. "I didn't have a hug for three months at one point," he confides. However, Butler used the time to dig deeper into the life of Elvis.
Butler "wallpapered the entire apartment with images and a timeline of Elvis's life." Butler explains, "I'm extremely grateful I had the film and the, for lack of a better word, obsession with Elvis to occupy my days." The actor explains, "It gave me the feeling that there was a reason to get up every morning."