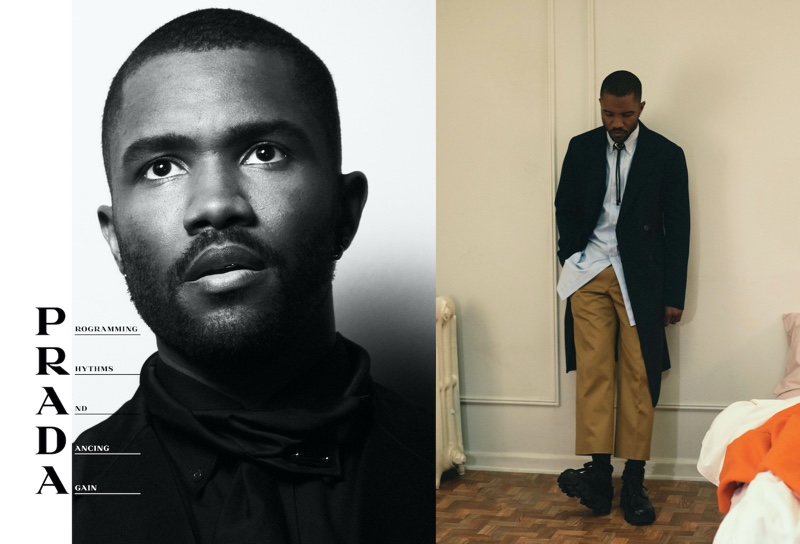 Prada returns with a new celebrity-driven campaign for its spring-summer 2020 men's collection. The Italian fashion house brings together an eclectic group of entertainers for its outing that is lensed by photographer David Sims. Singer Frank Ocean, actor Austin Butler, and director Nicolas Winding Refn embrace an 'optimist rhythm' as they showcase Prada's latest menswear.
Related: Prada Goes to Shanghai for Spring '20 Show
Discussing the significance of its campaign stars, Prada shares that Each of these men uses words to define themselves: the lyrics of a song, the words of a script. They are a blueprint, a template, for life, for living, for feeling.
The fashion brand continues, Here, words are used as a means to redefine the image, to attempt to define the indefinable–Prada. The acronyms are influenced by abstract ideas, thoughts, notions: they provoke, sometimes adding context, sometimes positing a contradiction, always sparking thought.
Prada Spring/Summer 2020 Men's Campaign