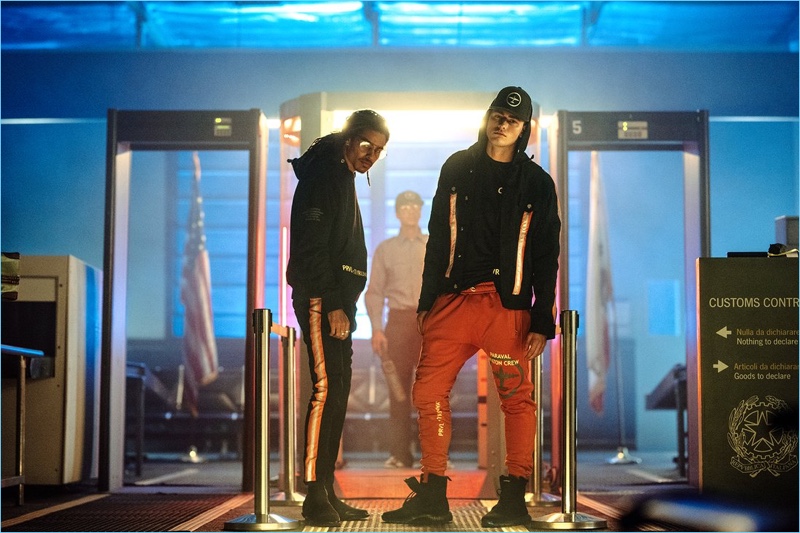 Today, we link up with Omer Paracha, owner of men's streetwear brand Paraval. Combining streetwear with luxury elements, Paraval is based exclusively in Los Angeles, and their statement pieces were a hit this season. Paracha explains what inspired him to launch this label and how he is trying to empower the new generation and give back to the community at the same time.
1. When did you decide you wanted to launch your very own fashion label?
I think it started back in my junior year of college when I was sitting in my college dorm and I was on the phone with my mom. I was complaining to her about having a photography degree for my bachelor's and not having to do anything with it. She said: Take one of your photos, put it on a T-shirt and see if it sells. Luckily, I did do that and added a bit of typography to the design. That lead to me giving it to one of my friends, he wore it around town, and that lead to having a line around campus and people lining up for my work. That made me believe in the whole idea of having a fashion line.
2. What inspired you to launch Paraval?
I think it would have to be my mother. If it hadn't been for her, none of this would be possible; I wouldn't have made it this far. My parents definitely inspire me as individuals because they're very family oriented. They taught me that family is important and inspired me to make this dream come true.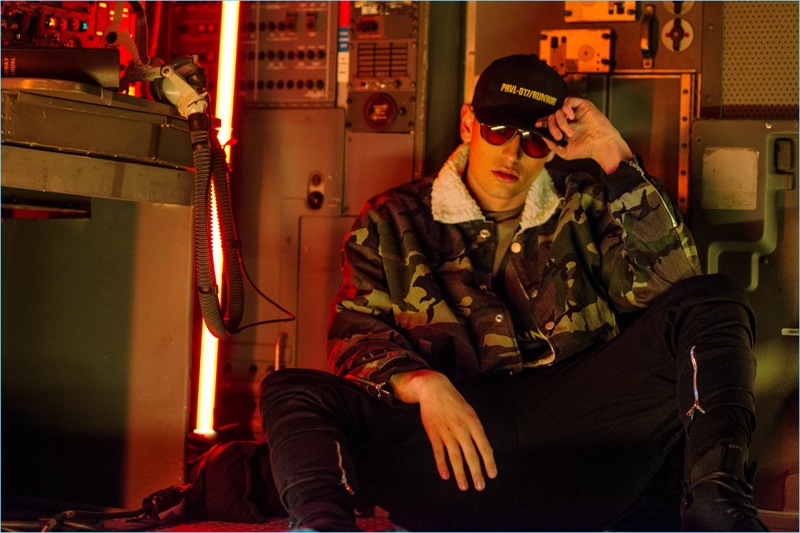 3. Can you tell us about the key pieces in Paraval collections?
Our current collection was based on the runway. It's basically inspired by the people that work the runway and are always moving luggage for people as well as controlling the entire airport. We're actually going to be dropping a new collection soon, coming this September. It's going to be based on the vacation aspect of Paraval: it's inspired by road trips, it's inspired by the whole spa and resort vibe.
4. What makes your designs different?
I was lucky enough to work with this designer; it's now been two years since we've been collaborating and we've made three collections together. His name is Richard Carrier; he came on board about two years ago. Our designs started because he based the idea on me as a brand owner, since I traveled so much and I was into aviation at the time. I was always on the go, so the clothes should be seeking comfort, as well as be durable and represent somewhat of a tactical feel, just like aviation. So we made this brand based on aviation and tactical wear.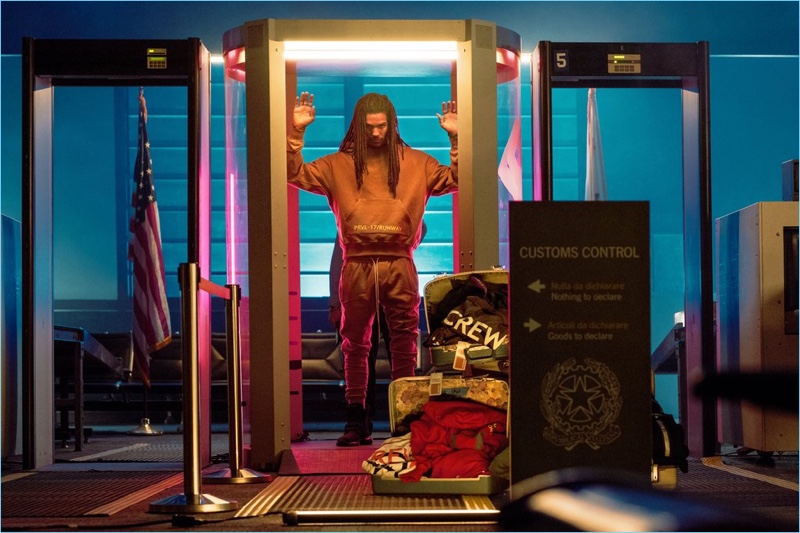 If you're not comfortable in your own skin, then you don't have the right clothes.
5. How do you want men to feel while wearing your clothes?
I want them to feel confident; I want them to be able to get up and go in the morning, without having to worry that the jeans are too tight or that a shirt has shrunk, or feeling uncomfortable in their own skin. If you're not comfortable in your own skin, then you don't have the right clothes.
6. What are your main sources of inspiration from the fashion world?
I'm a big fan of David LaChapelle as a photographer, I've always been a fan of his work. Annie Leibovitz is another person who has inspired me in the fashion photography realm. Fashion-wise, I was also inspired by Coco Chanel and a few others, especially Versace.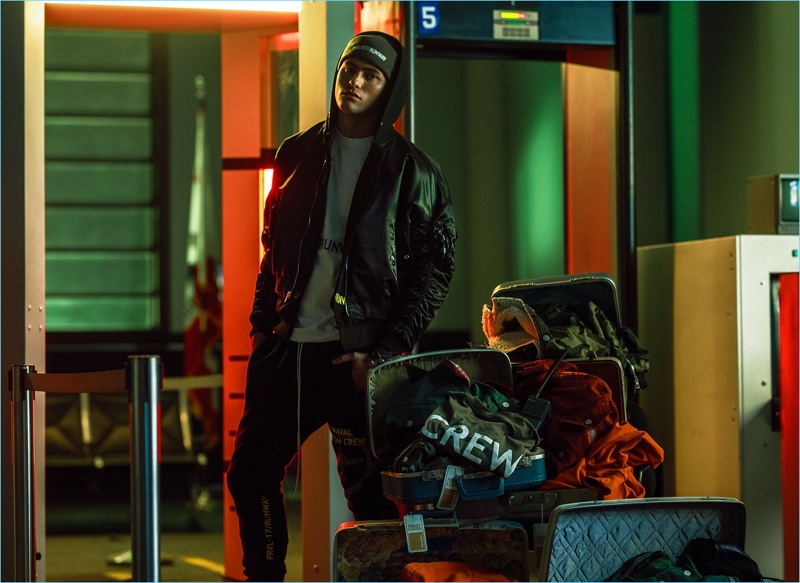 When I say 'youth empowerment,' I believe in helping young minds get educated.
7. In your About section, you say you are dedicated to empowering young people who have dreams. What do you think is the role of clothing in youth empowerment?
As of right now, Paraval educates roughly about 36 children in Africa. We've been doing it for about two years and when I say "youth empowerment" I believe in helping young minds get educated, bringing the world to be less close-minded, sparking the mind to be able to do anything and making sure they realize that nothing is impossible. I believe that's what I mean by youth empowerment.
8. Paraval's 'Runway' Collection was an instant hit this season. What's next for your store? Any interesting launches coming soon?
We're dropping the vacation collection, which is due to arrive later in September. It's based on resort vibes, as well as the road trip vacation aspect of the collection. That being said, it's very tropical, we have a lot of colors in it, and it focuses on comfort and leisure.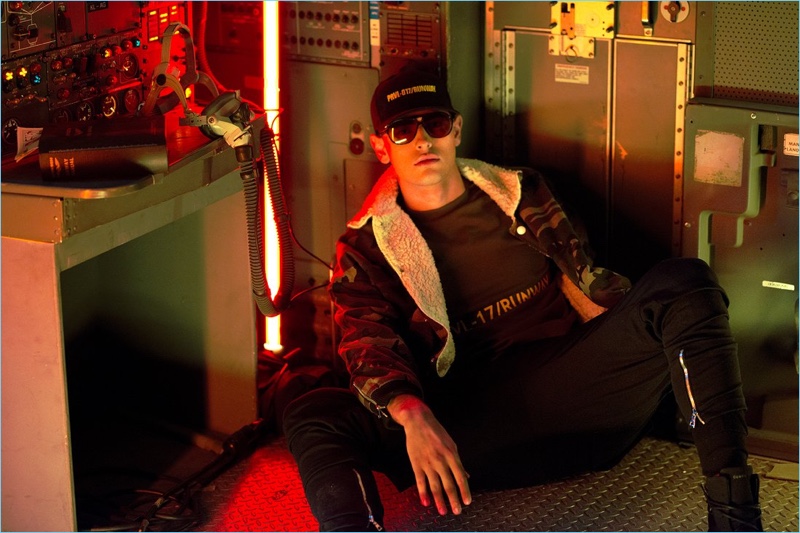 9. What advice do you have for young men trying to find their personal style?
I would say there are bits and pieces in Paraval that can represent every age group. By that I mean a 12-year-old would buy one of our new shirts that are coming out, whereas another 19 or 20-year-old would also buy it. But then a 30-year-old could also buy it and feel comfortable in it. That's because Paraval designs aren't meant for a specific age group, they're more focused on leisure, travel, comfort as a brand.
10. And lastly, what is your favorite part of having a fashion label?
I think it's seeing the people who wear your products, and there are more and people every single day. This inspires me to keep on believing in the dream I had when I started in a college dorm room. For me, it's a big thing for people to actually believe in my dream because when you have a dream and others believe in it, you can keep that dream alive and keep being inspired as a person.